How to Sew Stretch Fabric by Hand
Have you ever tried sewing fabric that has a great amount of stretch? It can be difficult. The fabric will often get hung up on the machine needle, and it is hard to tell how much tension you should use when sewing with this type of material.
When sewing stretch fabric by hand, you can use either a straight stitch or a zigzag stitch. The former is preferable for the type of seams that must be very strong and the latter when the seam need not be as strong.
In this article, I'll share some tips on how to sew stretch fabric by hand in order to help make your job easier!
What is Stretch Fabric and Why Does It Matter to Me As A Sewer Or Quilter?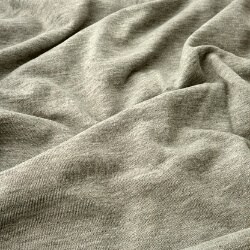 When you're sewing with fabric that has some kind of built-in elasticity, things can get tricky. Fabric often gets hung up on the machine needle, which causes frustration at best! When this happens, we need to know how much tension to use when sewing with this type of fabric. Oh! In case you don't know, let me list some stretch fabrics for you –
Knit
Spandex
Fleece
Jersey
Which Sewing Thread to Choose for My Stretch Fabric?
We prefer polyester because of its inherent elasticity. This thread can stretch with the fabric.
Cotton thread is a big red flag. Because it's so much less elastic than polyester, it can easily snap when pulled.
Which Sewing Needle to Choose for Sewing Stretch Fabric by Hand?
You need to go for ballpoint needles like the ones from Dritz. But, why though? Well, ballpoint needles are the best choice for sewing with stretch fabrics because they have rounded tips. They won't snag or break your fabric's yarn as a sharp needle will. As the stretch fabrics have inherent flexing property, the sewing thread will glide smoothly in-between the knitting stitches.
For lightweight or tightly knitted fabrics, you can choose stretch needles as well.
Which Stitch Type Should I Choose for Sewing Stretch Fabric by Hand?
Undoubtedly, zig-zag stitches. Try to make the stitches longer. That way, the stitches will stretch with the fabric smoothly.
What is Wrong with Using Straight Stitches on Stretch Fabrics?
A straight stitch is a row of stitches that are all in the same direction. When sewing stretch fabric, since the fabric has some give to it, you want to make sure your stitching follows with those natural lines of movement and not be against them. Straight stitches can cause puckering or rippling when used on fabrics that have any amount of stretch.
How to Sew with Stretch Fabric by Hand
Step One:
If you're dealing with single jersey fabrics, you can use cornstarch to stiffen it up. Because single jersey knits have a tendency to curl at the edges, which may seem problematic to you when sewing by hands.
Step Two:
Choose the needle and sewing thread according to the recommendations made in the previous sections.
Step Three:
Place the fabric with the wrong side up. Position your needle, maintaining at least 1/2 inch of the seam allowance.
Step Four:
Start sewing in zig-zag patterns, keeping stitch length a bit longer than usual. As you stitch, don't apply extra tension to the sewing thread. Rather, try to keep the stretch fabric in its relaxed form.
Step Five:
Finish your stitching at least an inch away from where you started. Cut off any excess threads or fabric pieces with sharp scissors, like the scissors for rag quilts.
Tips for Sewing Stretch Fabric by Hand
If possible, try prewashing your fabric first before cutting into your pattern pieces depending on what kind of project you'll be working with; otherwise, just prepare yourself for some shrinking after the eventual washing of your garment.
The stitches should be placed in the stretch fabric's direction of movement. If it's multi-directional, then you don't have to worry about it.
Use the appropriate needle and thread for hand sewing, such as ballpoint or stretch needles.
If you are using a straight stitch, place one or two stitches per inch; if you are using a zigzag stitch, place four to six stitches per inch.
Final Words
Before signing off, we must tell you that it's way easier to sew this type of fabric using a stretchy fabric sewing machine rather than using your hand. Especially the finishing on the sewing machine looks way more professional. And the fabric and yarn tension during sewing is much easier to manage in an industrial sewing machine.
Anyways, hope you have gotten your answer on how to sew stretch fabric by hand. Remember, when you are using your motor skills, it takes time to perfect any art. So, be patient with your approach, and you'll able to master it completely.
REFERENCES: