" If you know something very important, the way to get power is by actually sharing it."
― Joseph Badaracco
Unfortunately, when we venture into the practical field, the opposite seems to be in practice. Many of us still have the idea inbred in our mind that sharing expertise will make us less important.
To get out of that echo chamber, our aim is to build a cross-functional team of experts where everyone will share their experience and the technical nitty-gritty of their particular fields.
Thus, we encourage you to approach our site in an active way & keep learning and sharing!
We believe in helping everybody who is eager to learn those hard-to-digest topics by providing important Infos and tutorials and making them easy to learn!
OUR MISSION
To present all the technical jargon related to apparel science as comprehensively as possible for all the enthusiast learners.
OUR VISION
To build the largest community of clothing technology experts, where everyone will keep an open mind and share their wisdom.
WHAT DO WE OFFER?
We offer elaborated posts about various textile-related topics. So, we expect you to find useful information regarding textile technology here, and we welcome your input. We are also planning to offer video tutorials or digital presentations in the near future.
WHAT CAN YOU OFFER?
When you join a company, you're actually joining the whole industry. Thus, we believe that the textile sector is one big family, and it can only get stronger by sharing our knowledge. So, we encourage you to keep an open mind and share!
Meet The Team
Our team is composed of experienced professionals with a deep understanding of textile engineering. We have specialists on our staff who are well-versed in the subject of dyeing, spinning, garment processing, and related topics. If you're interested in clothing or style, this is the group to contact!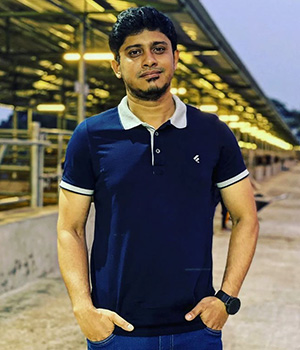 Anik Yusuf
Founder & Author

I'm Anik. I have a Bachelor of Science in Textile Engineering, which means I know everything there is to know about making clothes. (Kidding!)

I worked as a full-time engineer at a composite knit factory for a while before quitting to start my own website, textiletuts.com.

Web | Facebook | Instagram | LinkedIn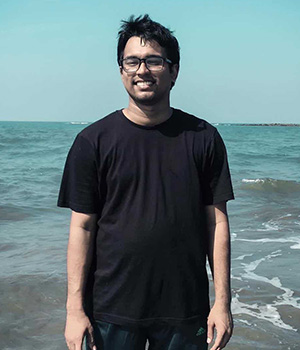 Sabbir Ahmed
Co-Founder & Editor

Hi, Sabbir here. I have a Bachelor's Degree in Textile Engineering from BUTEX. After graduating, I co-founded textiletuts.com. We share tips and tutorials on all things related to textiles – from weaving and dyeing to knitting and crocheting!

I'm also an avid Manchester United fan – they're my favorite football team (or soccer team, depending on where you're from).

Facebook | Instagram | LinkedIn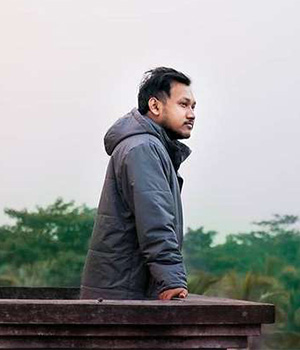 Iftay Khairul
Author

I am Ifty, Senior Lecturer in the Department of Textile Engineering at the European University of Bangladesh. I have a Master's Degree in Textile Engineering from BUTEX.

My area of expertise is focused on spinning & tend to write about all things related to textile engineering (mostly spinning). In my spare time, I love playing soccer – not very good at it but that doesn't stop me from trying!

Research Gate | Facebook | Instagram | LinkedIn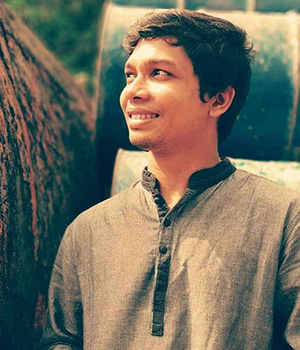 Shahrukh Islam
Author & Editor

I'm Shahrukh, an environmentalist and a committed student of the sciences. I'm currently studying for my Master's degree in Chemistry from Texas A&M University-Commerce.

I care deeply about our planet and its future – that's why I work so hard to build sustainable solutions for the textile industry.

Facebook | LinkedIn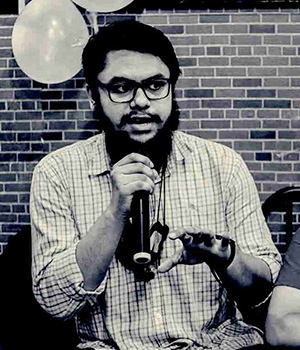 Sifat Muntasir
Author

I'm Sifat. I work as a lecturer in the Department of Textile Engineering at Port City International University. I'm fascinated by the latest developments in the world of fashion and clothing, so I spend most of my time writing about them on this blog.

I also enjoy singing and playing games on the internet in my free time – though I'm not very good at either!

University Profile | Facebook | LinkedIn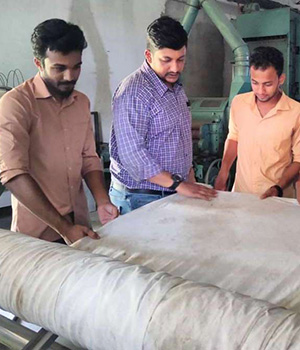 Asad Ullah
Author

Asad here. I'm an Instructor in the Department of Textile Engineering at Shyamoli Ideal Engineering College. I also have a Diploma and a Bachelor's Degree in Textile Engineering, which I like to brag about whenever possible!

In my spare time, I love playing baseball – it's just about the only sport that can rival my love for fashion & textiles.

Instagram | Facebook | LinkedIn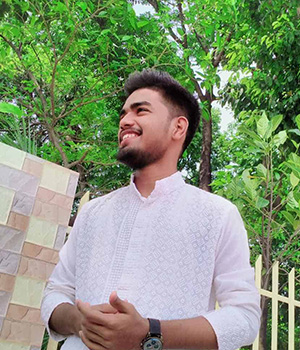 Nibir Hossain
Author

Hi, I'm Nibir. I'm a textile enthusiast. It's a passion that runs in my family, I enjoy writing about textiles – it's just as fun for me to teach people about them as it is to learn new things myself.

Photography is my hobby – it's how I relax after a long day of obsessing over fabrics and patterns.

Instagram | Facebook