How Can You Dye Rayon and Dyes You Should Use
Rayon, also known as viscose, is a regenerated cellulosic fiber mainly produced from wood pulp. Firstly, it was invented as a substitute for silk and also known as artificial silk.
Now, it can also be produced for resembling linen, cotton, or wool. They are mainly used in home furnishing, medical supplies, fashion purpose, diapers, sanitary products, etc. So, if you ask us, can you dye rayon, the answer is yes, and definitely yes.
Now you might also ask, why is rayon called regenerated fiber?
The raw material of rayon, cellulose is obtained from linters (short-fibers) or wood pulp. They are converted into liquid, passed through tiny holes of spinneret, and finally converted in the form of fiber as cellulose. That's why it is called regenerated fiber.
Rayon vs. Cotton
Rayon has more stretchability than cotton and also shrinks more. Mock cable
They are readily damaged due to poor resistance to abrasion.
Their strength becomes lower in wet conditions, so careful wash or dry-cleaning is necessary.
Rayon is also more absorbent than cotton.
Theoretically, the pH requirement of rayon in dyeing is 0.5-1 higher than cotton. Practically it does not affect so much.
Can You Dye Rayon
As we have stated earlier, rayon can be dyed just like the dyeing process of natural fibers.
As rayon is a cellulosic regenerated fiber, all the dyes that work on cotton are applicable on rayon also. Moreover, you'll achieve more brilliant and deeper shades.
These dyes can used to dye rayon −
Fiber Reactive Dyes
The high reactivity, i.e., cold brand reactive dyes that work in lower temperatures, produces the best result in dyeing for rayon.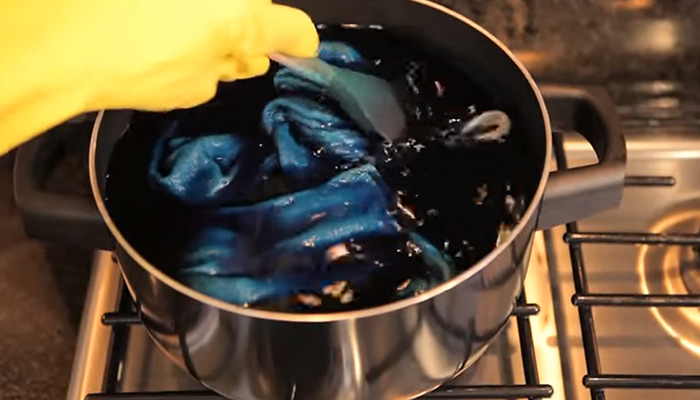 All-Purpose Dyes
You can also use all-purpose dyes and direct dyes. The main problem of using those is that they will provide less wash fastness and fade quickly unless you fix the dyes by using a cationic after-treatment.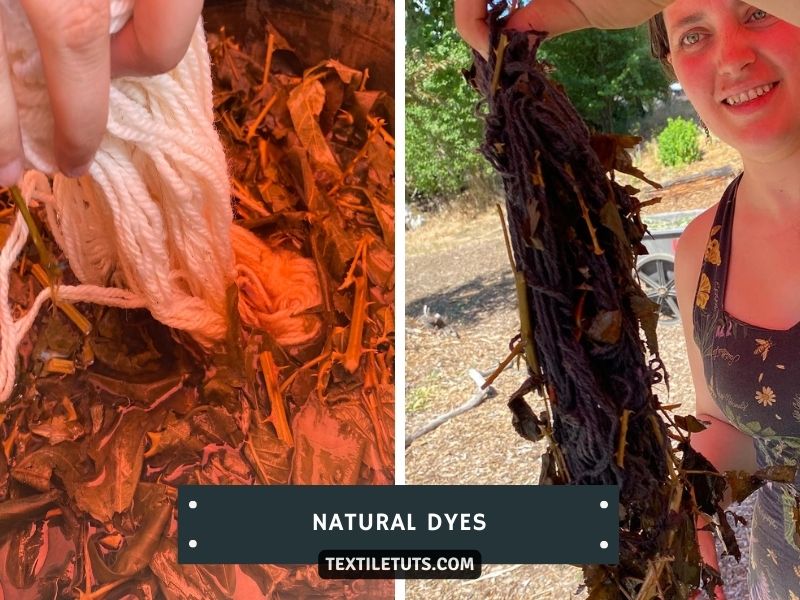 Natural Dyes
If you want to use natural dyes, pre-mordanting is the best process like cotton. However, brilliant fastness like wool will not be obtained.
How to Dye Rayon: Step-by-Step Guide
Before you embark on your rayon dyeing adventure, gather all your supplies. You will need the following: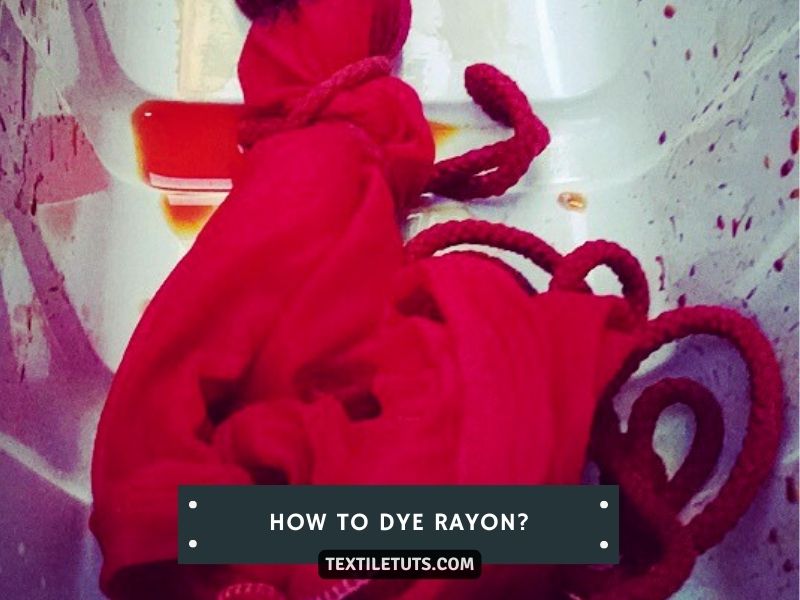 Prewash the Fabric to Ensure Even Dye Absorption
Start by giving your rayon fabric a good prewash. This step is crucial as it helps remove any sizing or finishes that could hinder the dye from taking evenly. Use warm water and a mild detergent to wash the fabric. Remember to skip fabric softener or dryer sheets, as these may prevent the dye from bonding to the fabric.
Prepare the Dyebath
Fill a large pot with enough water to cover the fabric by at least 2 inches. Bring the water to a boil, and then add 1 cup of salt and 1 teaspoon of dish soap. Stir until the salt and soap are dissolved. This concoction will enhance the dyeing process.
Dissolve the Dye
If you are using powdered dye, dissolve it in 2 cups of hot water before adding it to the dye bath. For liquid dye, simply add it directly to the dye bath. Ensuring your dye is dissolved properly will help achieve consistent coloring.
Immerse the Fabric in the Dyebath
Squeeze out any excess water from the fabric, then gently add it to the dye bath. Stir the fabric in the bath, making sure the dye disperses evenly. Take your time to get that perfect coloring!
Dye the Fabric for 30 Minutes
Keep the dye bath at a simmer for around 30 minutes. Throughout this time, occasionally stir the fabric to prevent it from sticking to the bottom of the pot. These little movements ensure your rayon gets an even color throughout.
Remove the Fabric from the Dye Bath and Rinse
Once the dyeing time is up, carefully take out the fabric from the dye bath. Rinse it in cold water until the water runs clear. This ensures any excess dye is removed, leaving behind your beautifully dyed rayon.
Wash and Dry the Fabric Properly
Wash the fabric in the washing machine using a gentle cycle and cold water. Avoid using fabric softener or dryer sheets, as these can interfere with the dye. After washing, dry the fabric on a low setting to avoid any potential shrinking or damage.
Tips for Dyeing Rayon
You can use Procion MX fiber reactive dyes as well which will give you best results in terms of color fastness.
Continuous stirring is necessary during the dyeing.
Maintain high liquor ratio.
Follow the dyeing procedure of reactive dyes for cotton (according to the reactivity of you dye). If you use other dyes, the procedure is also same as cotton.
For dyeing darker shades like black or dark navy, extend the simmering time in the dye bath to about 60 minutes for the best results.
Pro Tip for Setting the Natural Dyes in Rayon
While natural dyes can dye rayon, consistent results are hard to achieve. Use a mordant like alum for better dye bonding.
Be Careful about Rayon Damage
A major drawback of rayon is their poor strength in wet conditions. The reason behind 'Dry-clean only.' tag for rayon is because they are damaged very readily in wet conditions. The tag also applicable if the dyes used are water-soluble or any water-soluble finishes are applied.
During dyeing of rayon, do machine wash without putting stress to the fiber. Gentle hand wash followed by machine wash is more suitable. But if you want to use a washing machine, use a delicate cycle and avoid washing with heavy garments.
Try to wash rayon with cold water and tumble dry in low temperatures. Beware that using a washing machine may cause several failures sometimes if the rayon fabric has weak spots present.
Where to Buy Rayon Fabrics
Dharma Trading Company supplies white rayon fabrics that are ready to dye. Their rayon fabrics are sewn with cotton sewing threads most of the time, and they also absorb the same amount of dye as the fabric.
If you buy rayon from local sources, make sure that they are free from finishes such as water repellent finish, stain-resistant finish, etc. These finishes are typically hyphobic so your dye's won't get absorbed evenly or at all!
Similar Fibers Like Rayon
Rayon Acetate
Although rayon acetate is made from rayon, the dyes that work for rayon does not apply to acetate. You must use disperse dyes for rayon acetate dyeing.
Now, you can ask, "How can I know that my fiber is rayon or rayon acetate?"
The answer is, cut a small piece of the fabric, dissolve it into acetone, rayon will remain undissolved, and acetate will be dissolved.
Lyocell
It is almost similar to rayon; just it has higher wet strength. So, you can dye lyocell in the same manner as rayon. It is also known as Tencel (Commercial name).
Bamboo
Most of the recent bamboo fibers are made from bamboo pulp instead of wood pulp that is used for rayon. The bamboo plant is only used for producing a very small amount of these fibers. Both cases use the same dyeing process as rayon.
Some bamboo fibers are acetylated for making acetate; you can dye them in the rayon acetate dyeing process. Fiber reactive dyes produce beautiful shades in bamboo.
Frequently Asked Questions
Can You Dye Rayon with Rit Dye?
You can dye rayon using Rit dye products. If the rayon is blended with other natural fibers, use Rit ColorStay Dye Fixative to increase the durability and prevent color bleed.
Can You Dye Rayon with Dylon?
Dylon dye is effective on rayon but for a blend of rayon and spandex, hot water dyes should be avoided as it can damage the spandex fiber.
Is Dyeing Rayon-Spandex Blend a Good Idea?
The answer depends on the percentage of Spandex present. The dyes designed for natural fabrics like Rayon won't hold well for spandex. So, if the percentage of Spandex is around 5-10%, it can be dyable in the regular process.
Is Tie-Dyeing Rayon-Spandex Blend Possible?
Tie-dyeing rayon and spandex is a bit challenging due to the spandex present. But if the percentage of spandex present is low (5-10%), you can tie dye the rayon in regular process.
Can You Dye Rayon with Coffee?
Dyeing rayon with coffee is possible by brewing a strong pot of coffee and using soda ash as a mordant. The soaking duration would influence the final color tone.
Can You Dye Rayon with Tea?
Tea bags can also be used to dye rayon. The amount of tea bags used influences the depth of color. Remember, you can darken but not lighten the fabric color with dyeing.
Can You Dye Rayon Ropes & Ribbons?
Rayon ropes & ribbons can be dyed if they're 100% rayon, although the results can vary. Identify the composition before choosing a suitable dye. For dyeing 100% rayon ribbon, use PFD rayon ribbon and fiber reactive procion dyes. This dye is a cold water dye and should not harm the ribbon.
Final Words
I think we were able to provide you an in-depth answer to your query regarding can you dye rayon or not. As long as you stick with the instructed dyes and method, you'll be all set. And even if you make some mistake, you can always go for a color remover for clothes to rectify the problem.