Can You Tie Dye Modal Fabric? The Ultimate Guide
Modal fabrics look stunning when the right color combo and strokes are put in! But wait, can you tie dye modal fabric?
Yes! In fact, tie-dyeing modal fabrics look amazing as long as you know the dos and don'ts. As these are reconstituted fiber, so tie-dyes will give your outfits an astounding finish. However, this fabric is quite delicate, and proceeding with care is a must!
Want to know more about how you can tie-dye modal fabrics with some golden expert tips? Then this blog is your ultimate guide to follow!
Ways You Can Tie-Dye Modal Fabric Like a Pro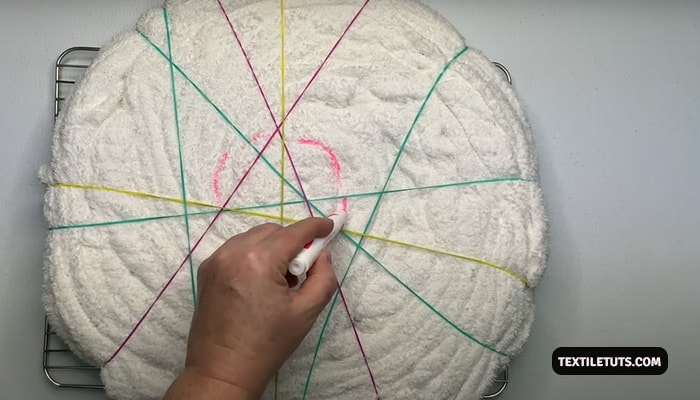 Now, tie-dyeing modal fabric can be a challenge! And, without the right guide, you can surely have a hard time getting it dyed. So, in this section, I'll let you know how you can tie-dye your modal fabric like a pro and take your outfit fashion to the next level.
Prewashing Your Modal Fabric Is a Must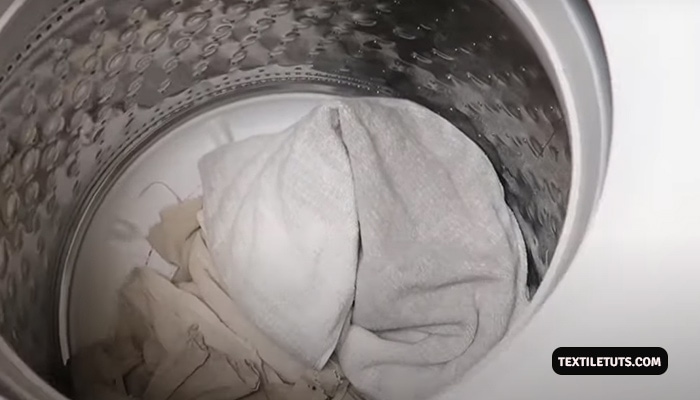 Even before proceeding with the dyeing part, the first thing you need to do is prewash the modal fabric. And it's highly recommended that you consider washing it with warm water rather than cold, especially when it's reconstituted fiber. 
You can also use mild detergent along with it but never use softening soaps as this can cause damage to the fabric and resist it taking in the dyes.
Prepare Soda Ash for Soaking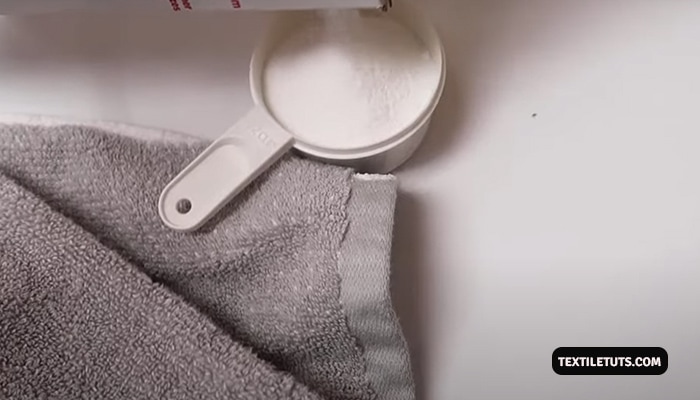 One of the significant reasons for choosing soda ash is because it gives the fabric colors a long-lasting vibrancy. But remember, soda ash can cause dryness in your hands, and if you have long nails, then it can even get damaged.
Therefore, wearing protective and high-quality hand gloves is always recommended to keep your hands safe.
Soak and Rinse Well
Once you're all prepared, take the modal fabric and soak it somewhere from around 10 minutes to even the whole night. And there's nothing to worry about your fabric getting damaged since these solutions won't harm the texture in any way sooner.
Moreover, if you have a spinning washing machine, it'll get your job done quicker and more efficiently. And if you're rinsing it on your own, then make sure to be extra gentle with this fabric, as rough handling can result in damage!
Note
Make sure to wash off the entire solution from the fabric even before you go on dyeing the modal fabric.
Fold and Tie Your Favorite Patterns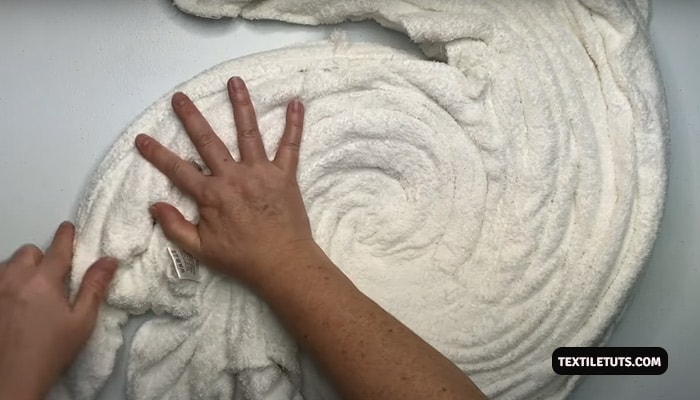 You can pick many options when it comes to tie-dyeing your desired patterns. Depending on how you fold, scrunch, and twist the fabric, you'll get different patterns.
So, you can say you'll have a thousand options to choose from, and it's limitless when it comes to manipulating the fabric patterns.
However, I'll always recommend that if you're not sure which type of patterns will be the best, you can consult with experts regarding this. This way, you'll be able to pick the right pattern for your outfits.
Start Dyeing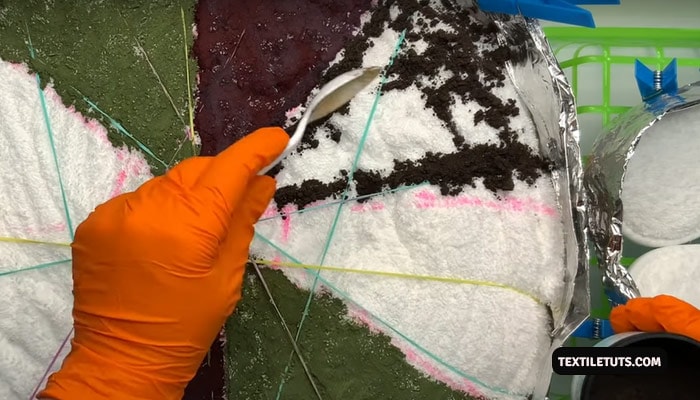 Once you're done twisting and folding your favorite pattern, it's time to binge on with colors and dyeing. Without question, this part of the process is fun and super interesting to proceed with; however, this is where many people mess up! And the reasons are applying too much dye or too little dye.
So, to ensure you don't mess up here, you need first to determine the methods you pick for dyeing. Different dyeing methods have different processes (e.g., direct dyeing or disperse dyeing). Therefore, getting along with the method first is your priority.
Cure Time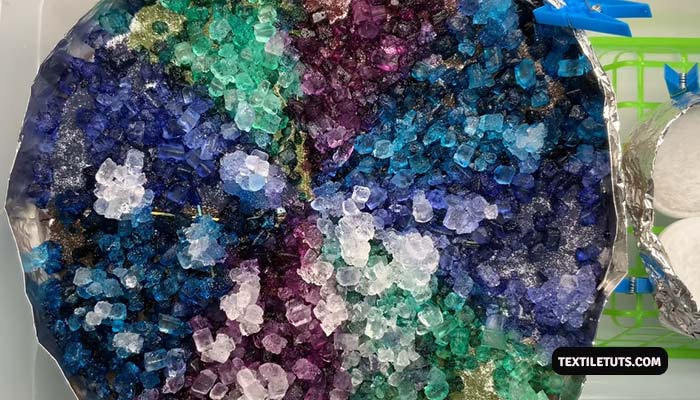 After you think you're done with your dyeing and application of colors. Now, it's time to let it cure. It means you'll have to cover the modal fabric piece in a plastic container or wrap it and let it wet-cure for 24 hours (this is the amount of time most experts recommend).
And you need to leave the cure at room temperature. No external heating is needed here.
Washout Everything
Finally, you need to squeeze and rinse off the modal till the last drop. If you want, you can also wash the fabric piece in your washing machine but do remember to wash it on hot with slight detergent.
And if you're planning to wash it by hand, then add a slight squirt of any dish soap along with hand wash and rinse the piece thoroughly to get rid of any extra color.
Note
It may appear impossible to clear off all the colors, but there's nothing to worry about, as these extra color splashes will eventually go away.
Expert Tips to Consider While Tie Dyeing Modal Fabric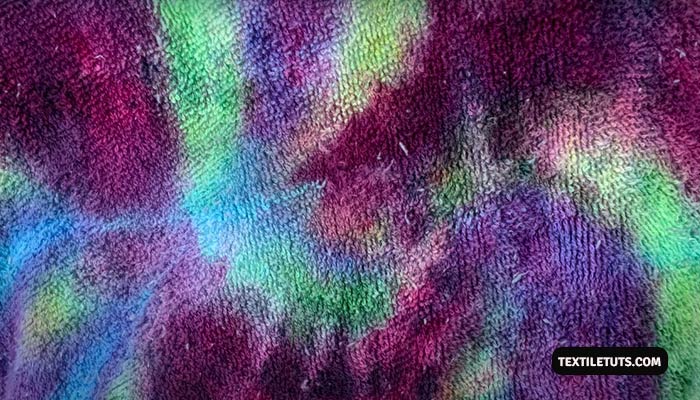 In this section, I've listed some of the expert tips that you can consider to get the most out of your tie-dyeing modal fabrics.
All these tips will indeed come in handy when you're tie-dyeing your modal fabric piece! So, do follow them right.
Bottom Line
So, after going through the guide, you can now easily get your desired tie-dyeing in the best way possible! However, if you are not sure what kind of color patterns and combinations are best for you, consider taking the help of professionals to get the dyeing done right.
And if you're going to tie-dye it yourself, make sure to follow the expert tips to get outstanding outcomes.