Can You Bleach 65 Polyester 35 Cotton?
As a 65 polyester 35 cotton fabric contains a higher percentage of polyester, it's more susceptible to damage while bleaching. The material can shrink or turn yellow during the process. However, experts say that if you follow the right method, you can dye a 65 polyester 35 cotton fabric without any damage.
So, is it really possible to bleach blended polyester fabrics? Can you bleach 65 polyester 35 cotton?
Yes, you can bleach a 65 polyester 35 cotton fabric, but it's important to choose the right type of bleach. If you're bleaching the fabric to disinfect it, choose mild, chlorine-free bleach.
To bleach dye a 65/35 polyester cotton fabric, use strong chlorinated or oxygen-based bleach to wash off the color or make it lighter. Also, you must learn the correct process of bleaching blended fabrics.
Let's get into the details and find out why it's difficult to bleach 65 polyester 35 cotton fabric and what's the right way to bleach it.
Why Is Bleach Dyeing 65 Polyester 35 Cotton So Difficult?
This type of fabric is 65% polyester, so it's pretty sensitive to bleach. From yellowing to fabric damage, many different complications can arise when you try to bleach 65 polyester 35 cotton blends.
Here are some of the difficulties of bleaching polyester fabric and some easy solutions:
Improper Discoloration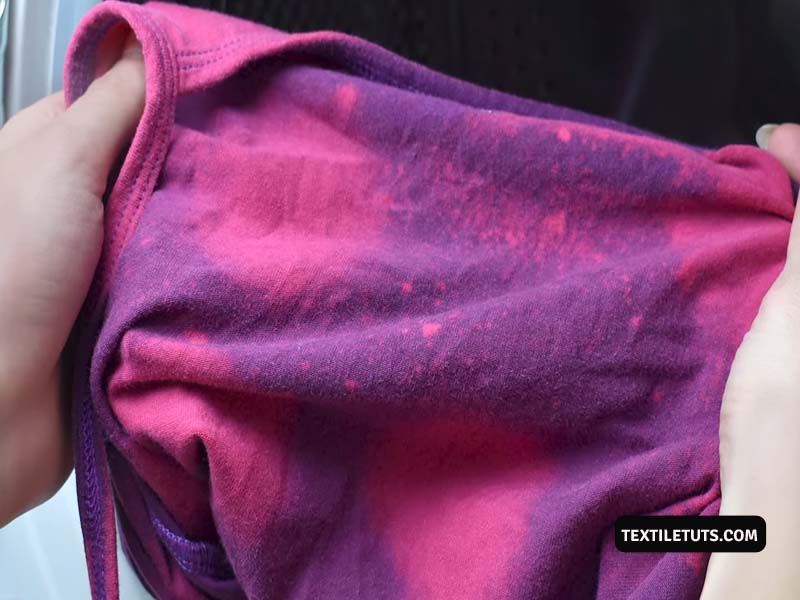 Typically, polyester blends are treated with special dyes and finishes that are resistant to fading and discoloration. It reduces the effectiveness of bleach as a dyeing agent.
As a result, you might not get the expected finish you want. In most cases, the fabric will only become lighter instead of becoming fully bleached. To solve this issue, you need to pick the right type of dye that's specifically made for cotton-poly blends.
Yellowing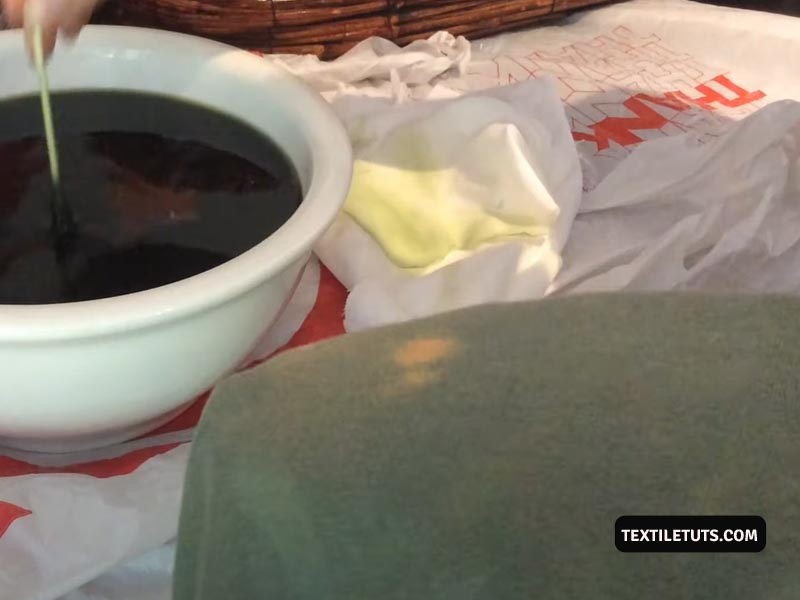 If you're bleaching your 65 polyester 35 cotton clothes to make them whiter, they might become more yellow instead. It usually happens when you use chlorine-based bleach dyes. Not following the right process and manufacturer's instructions can also be the reason.
So, you need to use an oxygen-based bleach if you're willing to bleach your blended shirts white.
Damage to the Polyester Fibers
Bleach can weaken the fibers of polyester blended fabric, causing them to become brittle, break, or fray. It often results in holes, tears, or other damage to the fabric. In some cases, bleaching alters the texture of polyester, causing it to become stiff, scratchy, or rough.
Following the right bleaching method is the only way to prevent the fabric from getting damaged.
Fabric Shrinkage
When exposed to bleach, 65/35 polyester cotton blended fabric can shrink. Typically, this happens if the fibers are exposed to high temperatures. You can easily protect the fabric from shrinkage by avoiding washing it in hot water and rinsing out the bleach properly.
How to Bleach Dye 65 Polyester 35 Cotton? – A Step-by-Step Guide
Now it's time to find out what's the proper way of bleaching 65 polyester 35 cotton blend fabrics. Be sure to follow our pro tips and all the given steps precisely to avoid any fabric damage. Here's the bleaching process:
Necessary Items and Precautions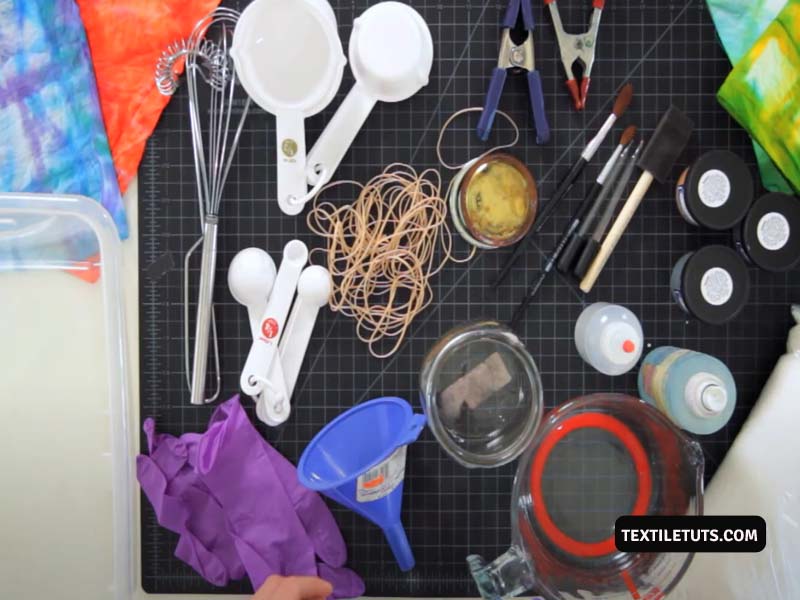 To bleach a poly-blended fabric, you'll need the following:
Before you start, wear an apron, hand gloves, and a face mask to protect yourself and your clothes from bleach. Collect all the mentioned items and proceed to the next step. Also, read the care label of the fabric to make sure it can be bleached.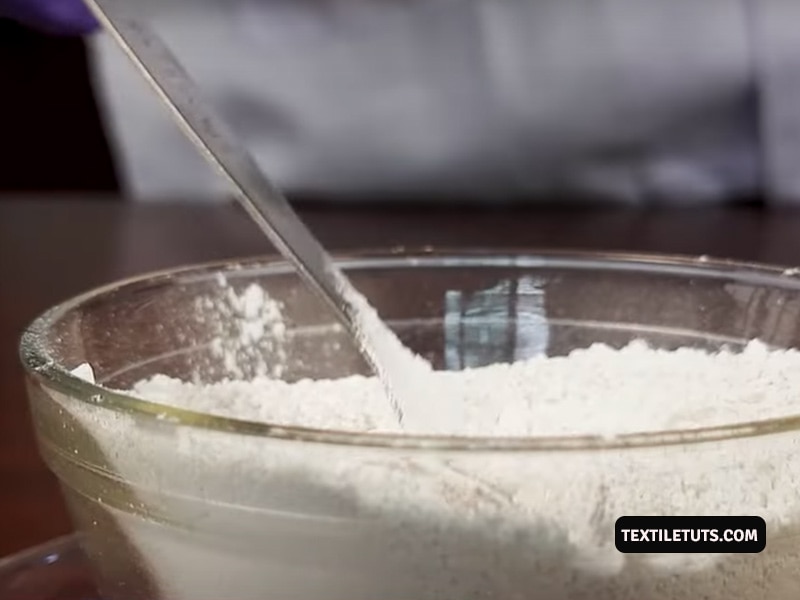 To bleach 65 polyester 35 cotton fabric, you can either pick chlorinated or non-chlorinated oxygen-based bleach. If you want to bleach the fabric only a few times to make it lighter, use chlorinated bleach. It works fast and bleaches the fabric effectively.
However, using chlorinated bleach for a long time can damage the fabric. To remain on the safe side, oxygen-based bleach is a better option. It works fine but takes up to eight hours to bleach the fabric.
Pro Tip
To whiten 65 polyester 35 cotton fabrics, use non-chlorinated bleach. Otherwise, the fabric might become yellow instead of pure white.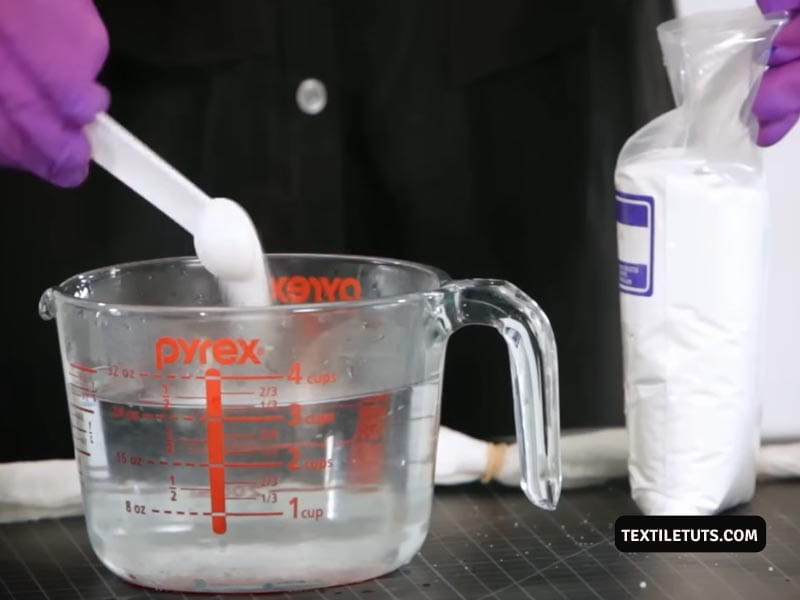 Dilute the bleach according to the recommended ratio on the bleach packaging. Typically, it's recommended to mix 1/4 cup of bleach with one gallon of water. After mixing, stir the solution well, and don't add other chemicals like ammonia or vinegar to the solution.
Pro Tip
Once you've prepared the solution, test it on a small poly-blended material. If it damages the fabric, avoid using the solution and try a different bleach.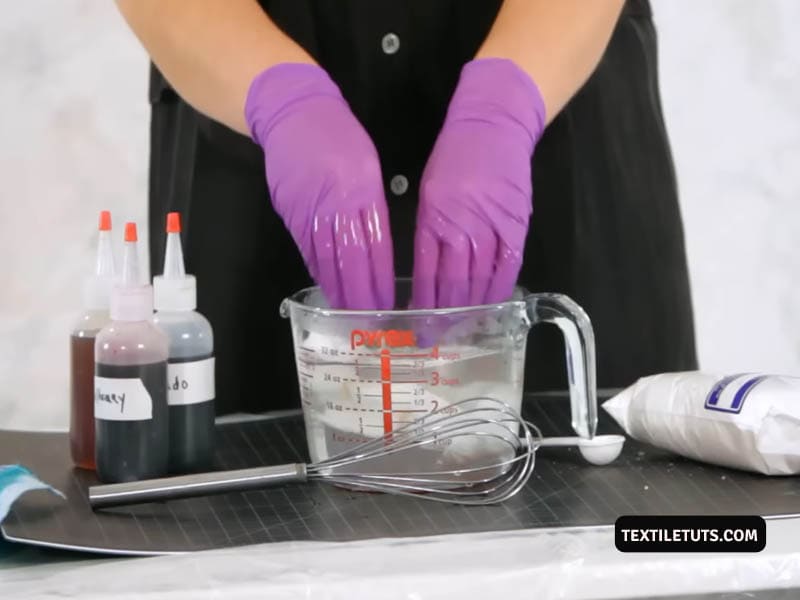 Fill a dye pot or bowl with enough water to fully submerge the fabric. Add the diluted bleach to the water and stir well. Now, place the fabric in the bleach solution and stir gently, and fully submerge it.
Leave the fabric in the bleach solution for about 5-10 minutes or until it reaches the desired level of lightening. It's not recommended to soak any fabric in bleach for a long time. So, you must take it out of the pot every 10 minutes and rinse the bleach out.
Rinse in Hydrogen Peroxide Solution
To stop the bleaching process, you need to soak and rinse the fabric with hydrogen peroxide solution. Mix equal amounts of water and hydrogen peroxide and soak the bleached fabric in it for about 10 minutes. Rinse it with the solution and see if you've got the desired results.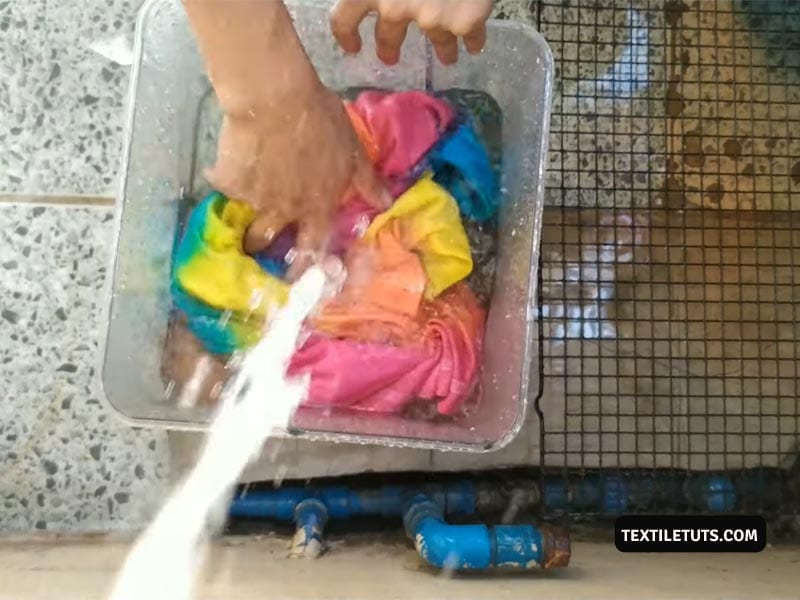 Once the fabric has reached the desired level of lightening, wash it thoroughly with water to remove any residual chemicals. Wash it as usual with a mild fabric washer to restore the pH balance of the fabric. Let the fabric dry, and your job is done!
Wrapping Up!
So, can you bleach 65 polyester 35 cotton? Now you know the answer. You can bleach polyester blended cotton fabric with the right product by following the correct process.
All you need to do is prepare a bleach solution, soak the fabric in it, and rinse it with hydrogen peroxide mixed water.
Always follow the instructions on the bleach packaging and wash the fabric thoroughly after bleaching to remove any residual bleach and get flawless results.