Fashion Styles: The Types and Styles of Clothing
Fashion is what we wear to make us feel good. It's what we put on our bodies and what we do with our hair and makeup. Fashion is a form of expression, and it has different styles that go along with each person's personality and lifestyle. There are fashion styles for all types of people: the sporty type, the hipster type, or even someone who just wants to look cute!
In this article, we are gonna talk about different types of fashion styles around the world. There are so many different types of fashion, and it's always changing. So, what's in style right now?
Some of the Most Popular Fashion Styles
The Classic Fashion Style
A classic style that never goes out of fashion. This form of clothing is all about looking clean and well-groomed, with a sophisticated edge.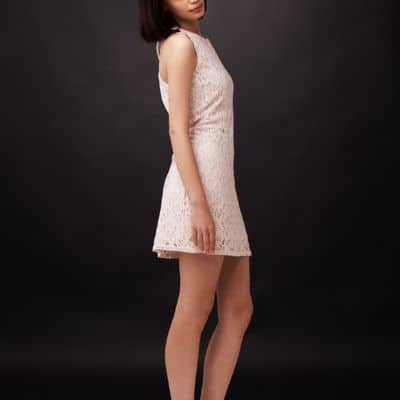 The Trendy Fashion Style
A modern and attractive appearance that follows the latest trends. This style is all about being youthful and vibrant, with a focus on bright colors.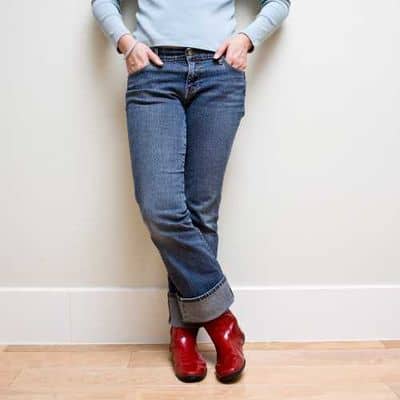 The Prep Fashion Style
This style is ideal for going out to parties or dressing up. This kind of fashion is all about looking nicer than usual and keeping it simple.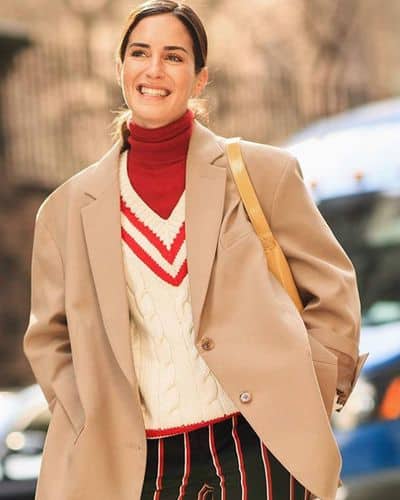 The Techie Fashion Style
An edgy yet chic look that's perfect for the modern woman. This type of fashion is all about being sleek and stylish, with a focus on high-tech fabrics and innovative designs.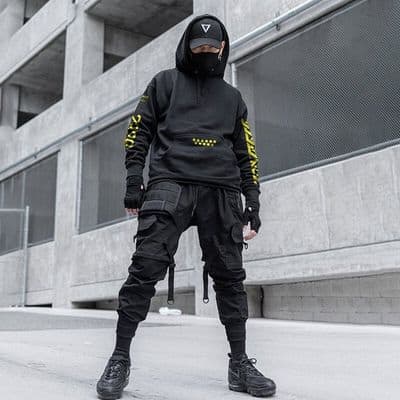 The Bohemian Fashion Style
This is a carefree and free-flowing style that's great for people who want to express themselves. Comfort and natural hues and materials are critical in this sort of apparel.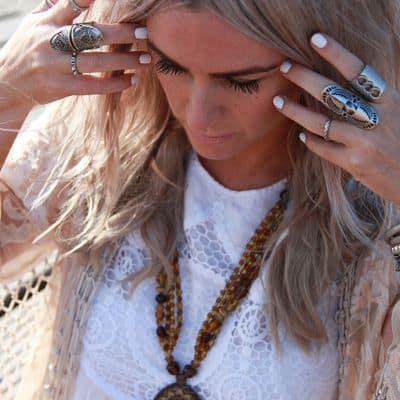 The Sporty Fashion Style
The sportier look is ideal for individuals who wish to be active while wearing what they wear. This type of fashion is all about looking tidy yet laid-back at the same time, with a focus on athletic patterns and vivid colors.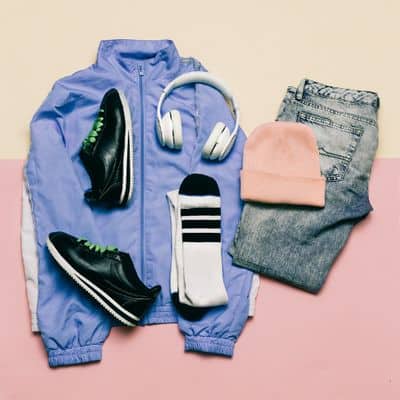 The Hipster Fashion Style
A youthful look inspired by what's popular among the youth today. This type of fashion is all about looking relaxed and young, with a focus on vintage designs and bold colors.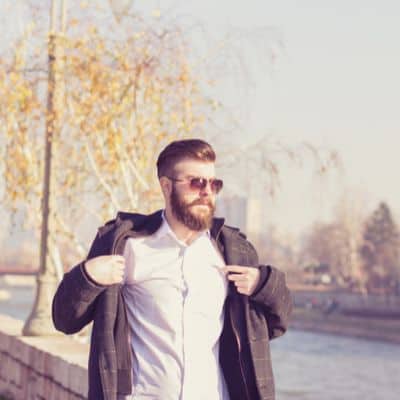 The Preppy Fashion Style
The preppy fashion trend is popular among individuals who want to appear more formal. To add a little more glare to your style you can add a formal scarve as well.
Dressing up in a sophisticated manner, with an emphasis on rich colors and high-quality materials, is appropriate for the preppy style.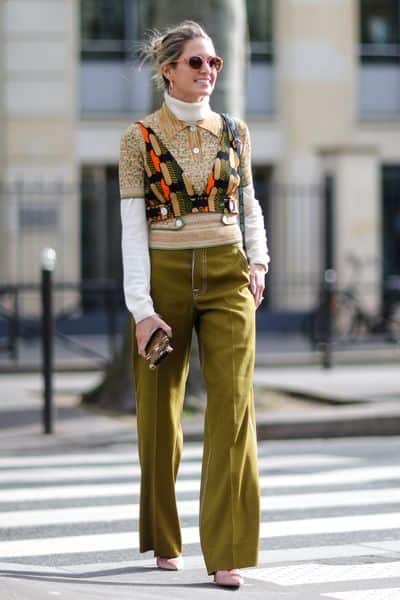 The Glamour Fashion Style
This look is all about being more daring than normal, with a focus on high-fashion patterns and vibrant colors.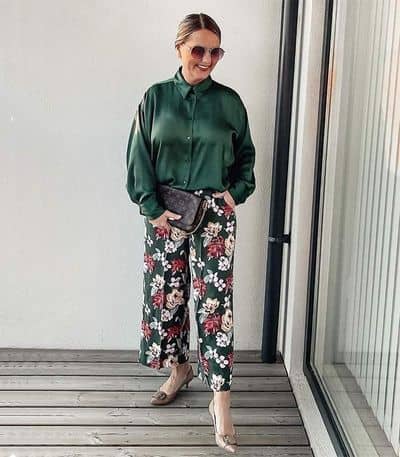 Are Prom Dresses Too Expensive to Be Priced as Such?
Prom dresses are often seen as a rite of passage for teenagers as they transition into adulthood, however many are put off by the high prices of these dresses. Many argue that prom dresses are far too expensive to be priced as such, as they are often only worn once and have little use afterwards. This raises the question, why are prom dresses so expensive?
The answer lies in the fabric and construction of a prom dress. Prom dresses are usually made with luxurious fabrics such as satin and silk, which can be expensive to source and buy. In addition, some dresses can also feature intricate beading and detailed embroidery, which takes hours of labor to create, further adding to the cost.
Another factor that can contribute to the cost of a prom dress is the designer label, as dresses from certain designers and brands can cost more than ones from budget stores.
The Vintage Fashion Style
Anyone can wear this style. This is a look that exudes cleanliness and distinction, with an emphasis on what's classic and has been around for years.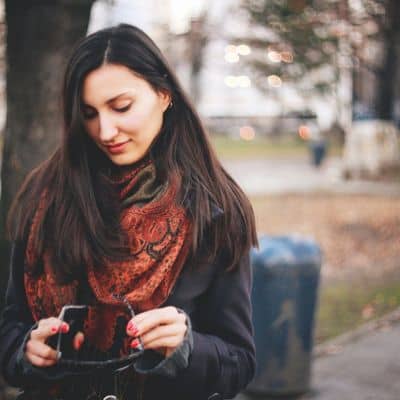 The Eclectic Fashion Style
A mix of styles that anybody can appreciate. This style is all about what you like to wear, with a concentration on how well it looks paired together.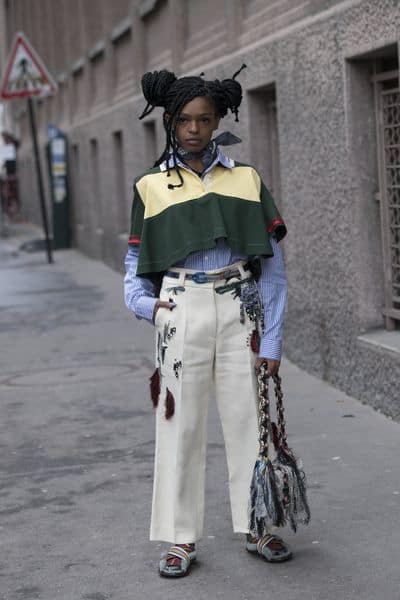 The Cute Fashion Style
It's easy to wear, and it looks wonderful on everyone. This style is all about what makes you feel good; it emphasizes your best features and pays attention to what's adorable.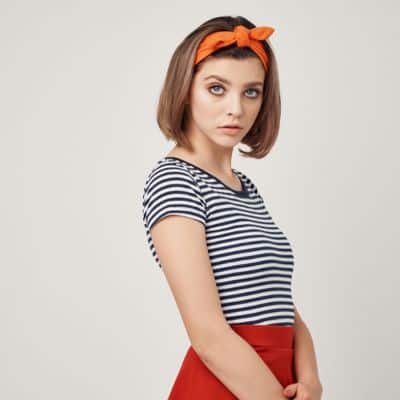 The Resort Fashion Style
Want to be comfortable? This look is all about being effortless, with a focus on natural fabrics and earth tones.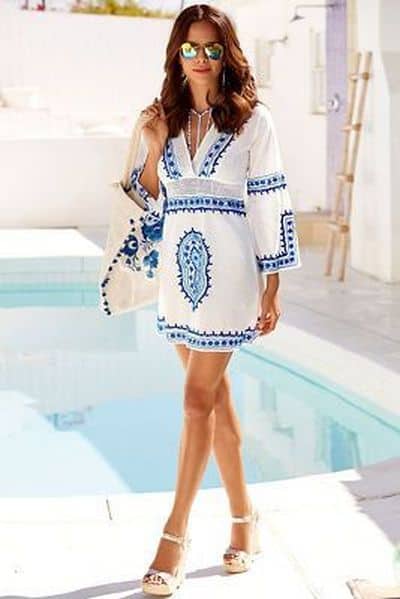 The Sexy Fashion Style
In this fashion Style, women wear very sexy clothes That can reveal a lot, and most of the trendy clothes in the market are in this style.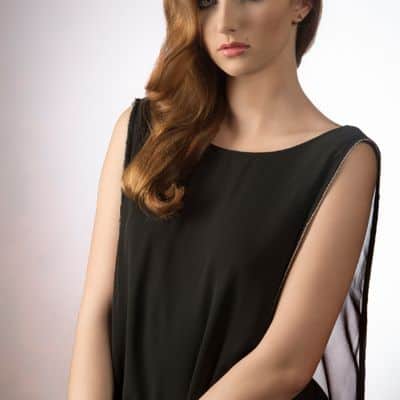 The Business Casual Style
A look that's perfect for work, this style is all about being professional and looking put together. The focus is on natural tones and fabrics with a sleek appearance.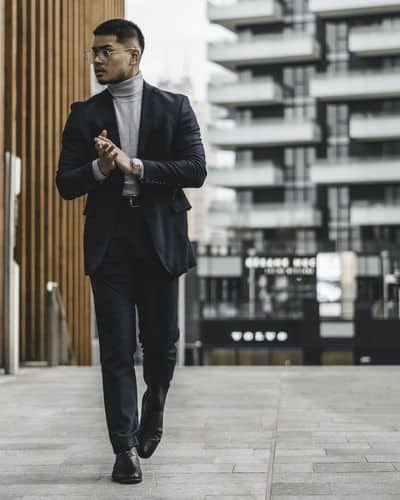 The Goth Fashion Style
 Goth is a type of fashion style that is more extreme, usually with black clothing and dark colors. This type of fashion style can also involve lots of chains, buckles, skulls, metal buttons or rivets for clothing. People who dress in this goth style are often called emos, scene kids, or punks.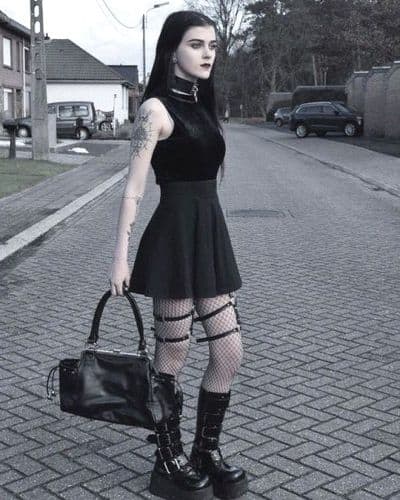 The Boho Chic Fashion Style
This style is perfect for those who want to feel carefree and relaxed. This type of fashion is all about being comfortable, and natural colors and fabrics are important.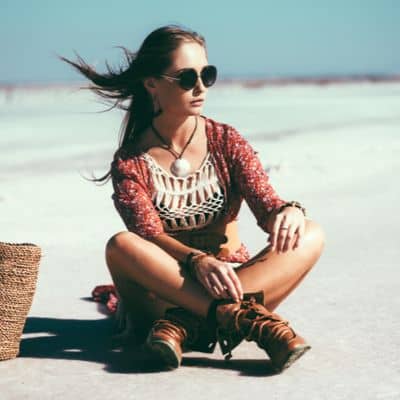 The Rocker Fashion Style
For those who want to go against the grain, this style is for you. This sort of fashion is all about appearing strong and attractive, with a focus on leather jackets and dark colors.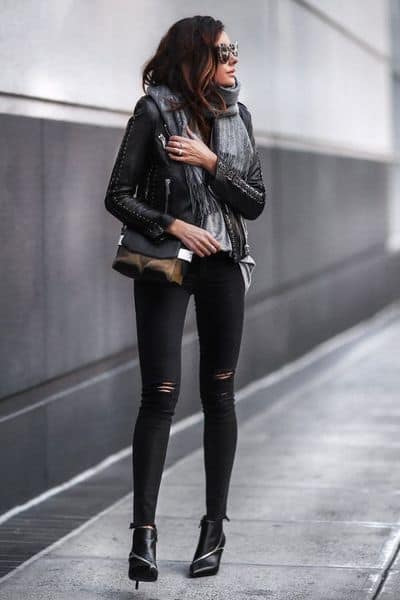 The Country Fashion Style
The country's fashion style includes clothing that looks like it could have been worn by a farmer. This style includes ecru denim fabric dress and plaid, usually in all blues and reds. This is also called the "cowboy" look.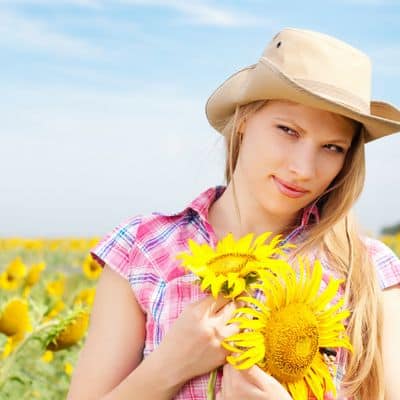 The Preppy-Girly Fashion Style
Preppy fashion is also known as the "Ivy League" style. It's an American style that typically involves wearing oxford shirts, either with or without school crests, paired with blazers and chino pants for the boys; polo shirts teamed with skirts or jumpers (also called sweater sets) for the girls; boat shoes or penny loafers are worn by both genders.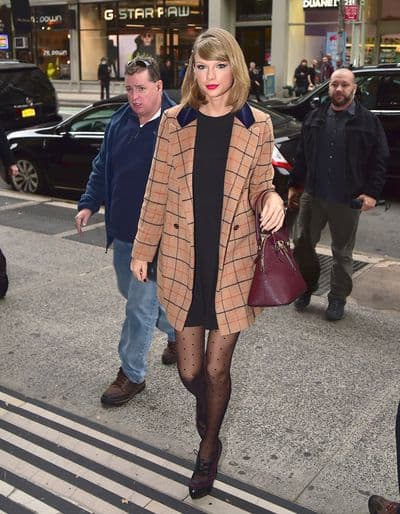 The Edgy-Girly Fashion Style
This girl might have tattoos, piercings in places besides her ears, and lots of black clothing. Her look is different from the mainstream fashion style, but she likes to show off her individualism through it.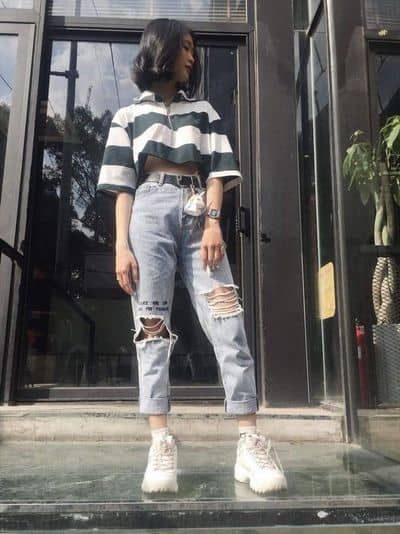 The Diva Fashion Style
This look is all about having a good time. This kind of style is all about being over-the-top and opulent, with a concentration on bright colors and luxurious materials.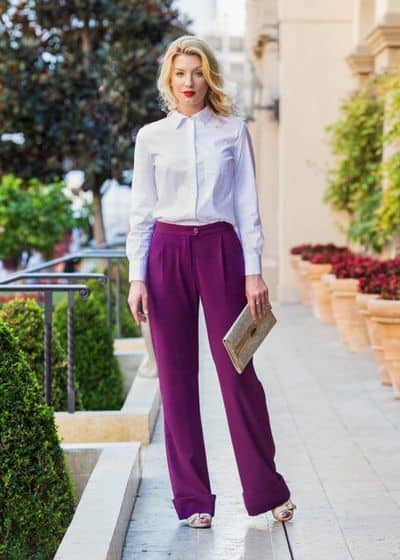 The Elegant Style
The ideal style for appearing formal and elegant. It's for people who want to seem like a celebrity, with a focus on what appears to be pricey things.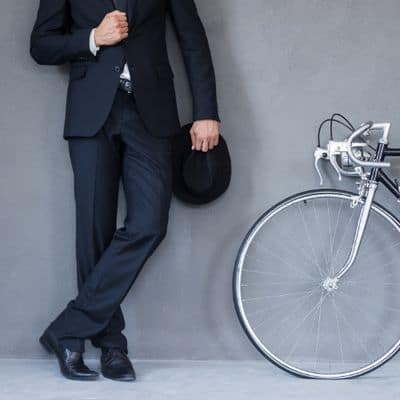 The Tomboy Fashion Style
This girl is the sporty type. She might be a strong swimmer or someone who runs track, but she doesn't want to look too showy. The tomboy style means keeping it casual with an athletic touch.
A cute sweatshirt or sports jersey with baggy jeans are all staples in this look, along with sneakers and sometimes headbands keeping it casual with an athletic touch.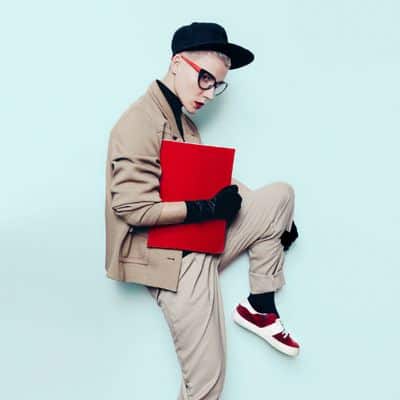 The Girl Next Door Fashion Style
The girl next door fashion style is the kind of look you might see on someone who lives nearby. Girls with this style try to dress as normally as possible. They wear jeans, T-shirts, sneakers, or something similar.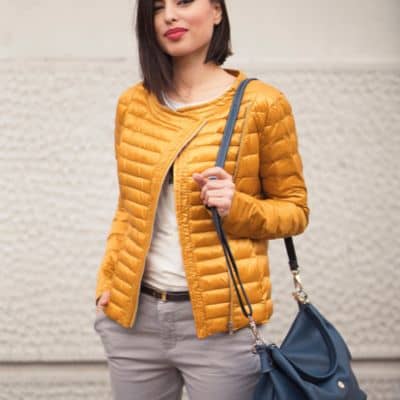 The Grunge Fashion Style
A look that's perfect for those who want to be different from everyone else. This type of fashion is all about what looks worn and what feels right, with a focus on what doesn't feel squeaky clean.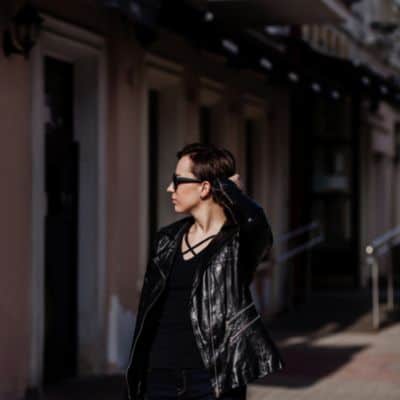 The Hippie Fashion Style
The Hippie fashion style is typically characterized by earth tones, organic materials such as wood and cotton, and loose-fitting clothing. That doesn't mean we can't take it and add a little twist to it! If you love the look but want to add a little of your own flair, switch out a few pieces and try something new! Also, you can try fading a t shirt too!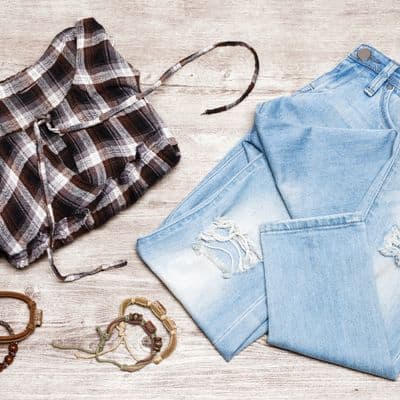 The Flashy Fashion Style
Is a very outgoing and wild fashion style. This fashion style may include glitter, paisley prints, and vivid colors. A person with this fashion style is usually happy and peppy and always looking for a good time!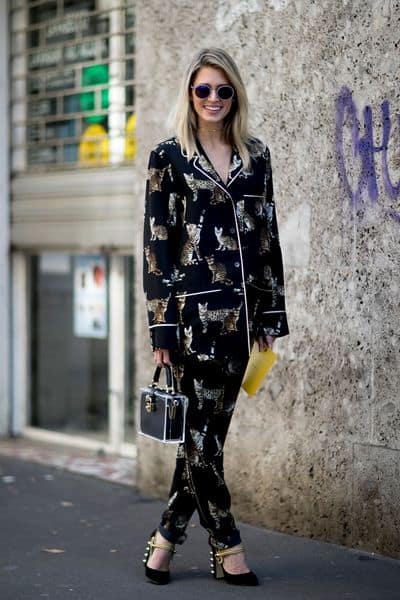 The Free-Spirit Fashion Style
The Free spirit fashion style is all about looking like you don't put any effort into what you're wearing. It's the free-spirited, anything goes type of style. This look includes a lot of bright colors and patterns that are interesting to look at but not necessarily easy to wear on an everyday basis.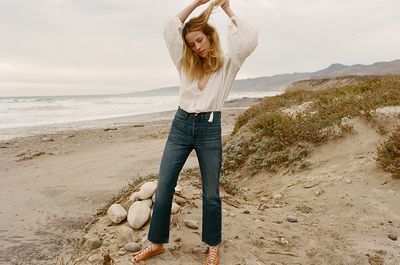 The Gamine Fashion Style
This is a fashion style for women who are petite with an athletic build. They are known for their distinct look. The Gamine girls have smaller, high-set breasts, and they usually wear clothes that are smart-casual or elegant casual outfits.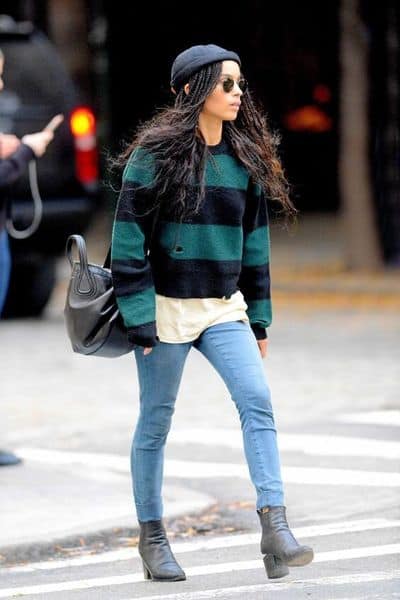 The Urban Fashion Style
The urban fashion style is popular with teenagers and young adults. This type of fashion includes edgy clothes, like ripped jeans or T-shirts that feature extreme sayings about life. A lot of the time, people who dress in this fashion are considered "scene kids." Now, some t-shirt collars are prone to stretching. But there are some easy guides on fixing a stretched collar to overcome the issue.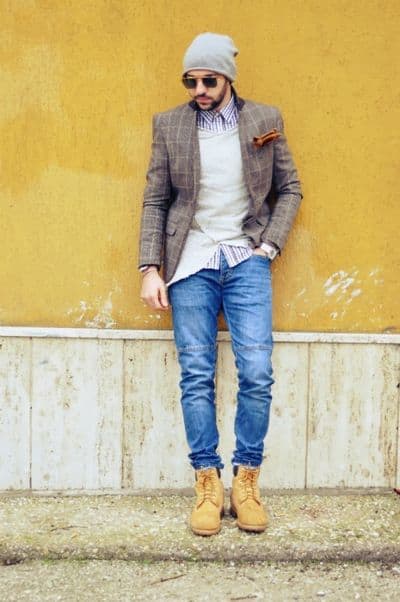 The Kawaii Fashion Style
Kawaii is Japanese for cute, and this style focuses on making everything look super adorable. Kawaii fashion uses accessories to make any outfit look extra sweet–like bows and lace collars.
Cute pink colors like bubblegum pink and baby pink are popular choices too. The key clothing pieces of kawaii fashion are pastel colors like mint green, lavender, and powder pink.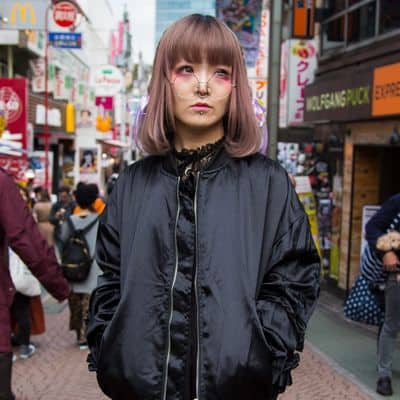 The Cottage Core Fashion Style
This type of fashion is often worn by celebrities like Sienna Miller, Blake Lively, and Cameron Diaz. The cottage core look has simple lines with a twist. Corsets are popular, along with high-waisted pants or skirts. Many pieces in this style could be vintage, but designers now create pieces that look vintage! This style makes you look effortlessly chic.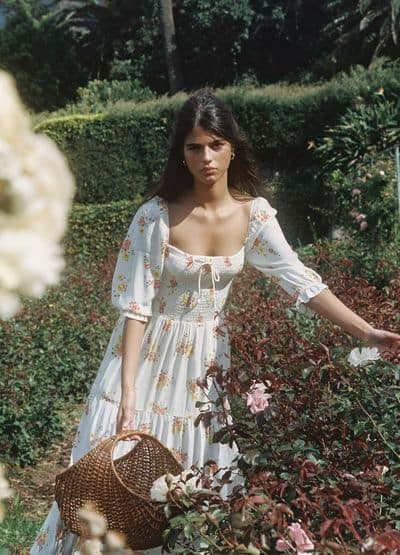 The Laid Back Fashion Style
The perfect look for those who want to be relaxed and comfortable. This type of fashion is all about what feels right, with a focus on what looks natural and comfortable.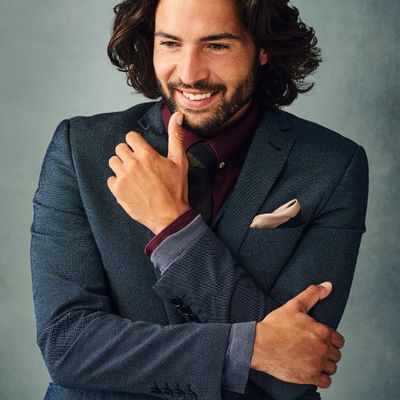 The Mod Fashion Style
The Mod is one of the most popular fashion styles around today. The Mod style has stayed hip for years, and it's still very popular among young women.
Mod is short for modern, which means stylish or contemporary. So basically, this style is very fashionable!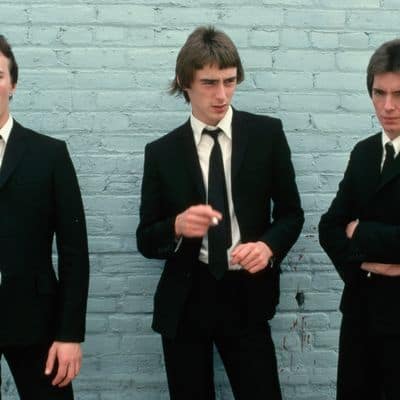 The Casual Chik Style
This type of fashion is for the girls who like to stay comfy. They don't want skirts or dresses; they'd rather wear their favorite jeans with a t-shirt or hoodie and slip on some sneakers! This look is perfect for shopping trips, hanging out with friends at the mall, or even rollerblading down by the lake.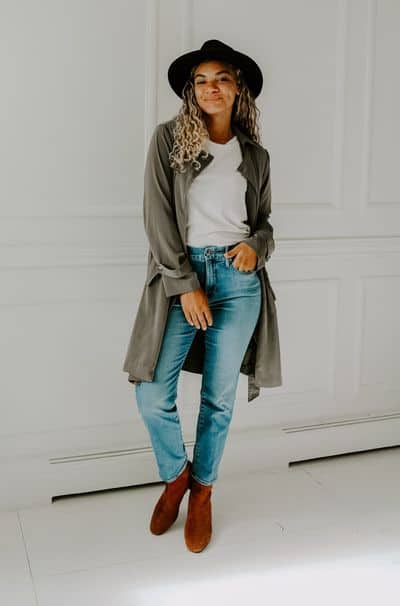 The E-girl Fashion Style
E-girls are those girls who love being so fresh and fashionable. They have a very young taste of fashion sense. They follow the trend early, and they know how to rock it! E-girls incorporates a very stylish outlook with a touch of innocence, sweetness, and a feel-good factor.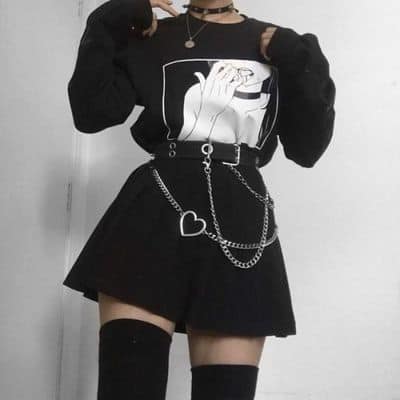 The Lolita Fashion Style
Lolita fashion style is a fashion subculture originating from Japan. The fashion draws inspiration from Victorian and Elizabethan children's clothing, which has been reinterpreted using modern tailoring techniques on antique textiles.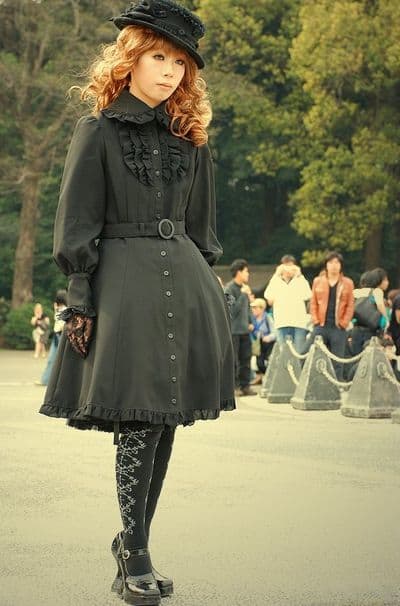 The Retro Fashion Style
For those who want to look confident and stylish, this is the style for you. This type of fashion is all about what feels right, with a focus on what looks like it belongs in an older decade.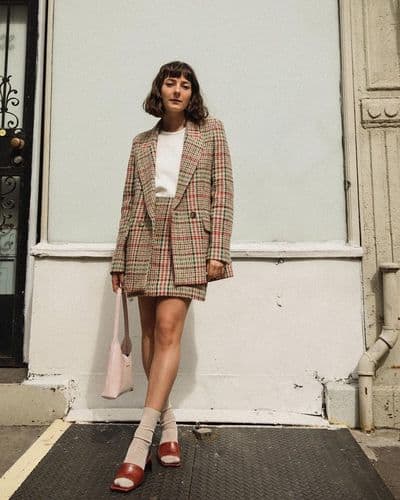 The Biker Style
The biker look is a whole lot of sexy with just a touch of rebelliousness. This look represents the freedom and wild side of motorcycles. The biker look often includes leather jackets, jeans, boots or other sturdy shoes, and chaps or full leather pants.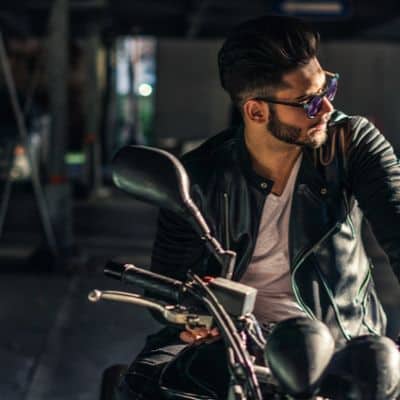 The Psychedelic Fashion Style
The psychedelic fashion style is influenced by psychedelic art. Bright, beautiful colors are used in the designs of clothing and makeup to create this look. The psychedelic trend took off after Lady Gaga made it popular by wearing her brightly colored wigs.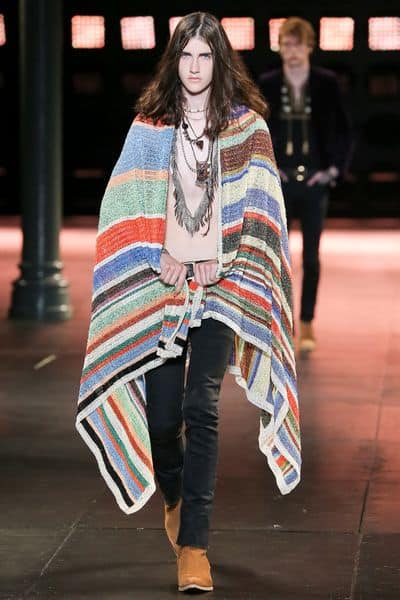 The Burning Man Fashion Style
With a focus on what looks good and feels right, this is all about appearing as if you just stepped out of the desert.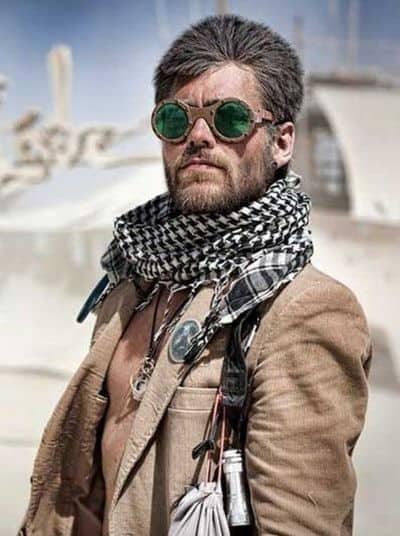 The Flamboyant fashion Style
The Flamboyant fashion style is a very head-turning and eye-catching type of fashion. It uses bright colors, such as yellow or orange, with flames on them. These types of fashions are perfect for someone who likes to be flashy and wear color.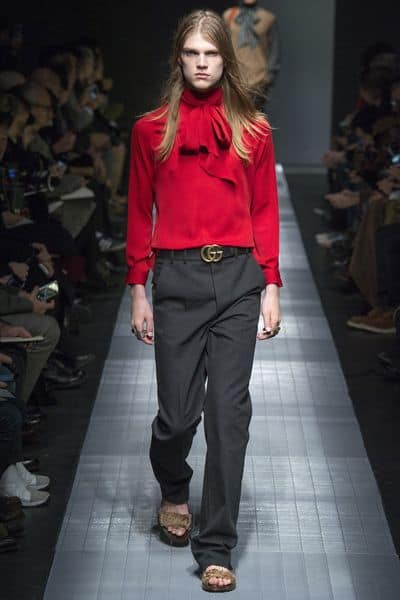 The French Girl Fashion Style
The French are known for their love of chic fashion. They also tend to be relaxed with how they dress, but not in a "messy" way. The best way to describe the French girl is she likes to look at Tres's chic, Tres's belle! The French girl fashion style is all about looking sleek and sexy.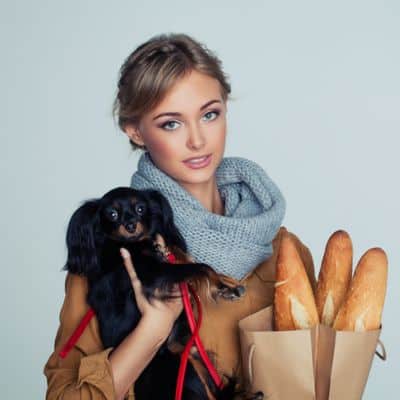 The Renaissance Fashion Style
The Renaissance style is a fashion style where everything looks regal and elegant. The Renaissance fashion style has an antique feel to it with lots of poofy, ruffly dresses that also look very complicated with their many layers and detailed designs.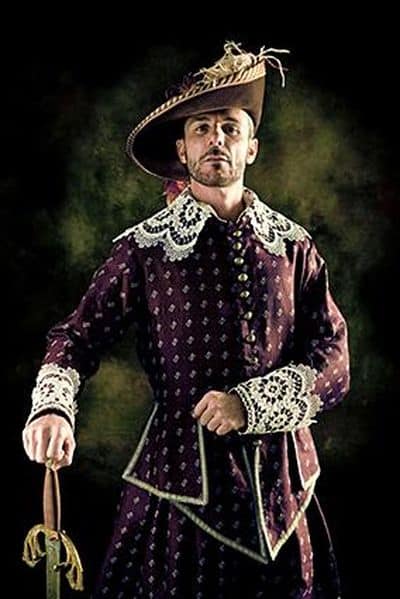 The Circus Fashion Style
This is a fun circus-themed fashion style. The clothes are bright and colorful, and accessories can include colorful butterfly wings or a walking stick with a tennis ball at the top. Clowns have always been associated with being "fun," so why not dress up as one? You can add some face paint if you want to!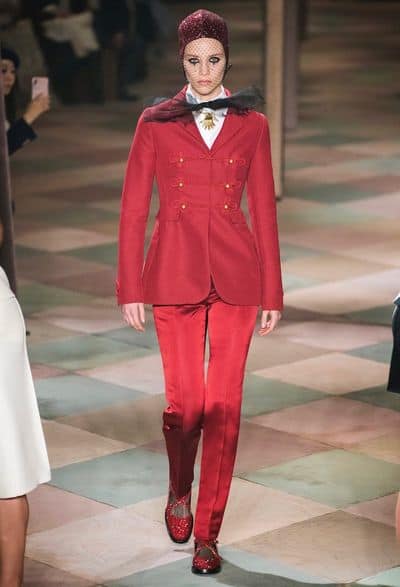 The Steampunk Fashion Style
The Steam Punk Fashion Style is a contemporary fashion that has sprung up in recent years. Fashionistas, who are also called Stampings, are known for using the Victorian era as their main influence.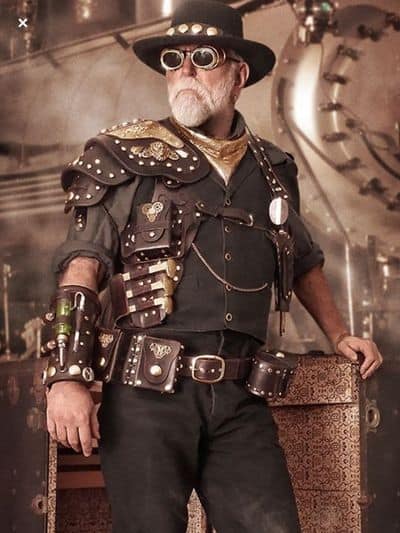 The Street Wear Fashion Style
The Street Wear Fashion Style is a combination of urban fashion styles. Streetwear includes clothing that can be worn in everyday life or just for hanging out. People who love the style may be interested in music, dancing, and skateboarding, and they also like to dress in bright colors.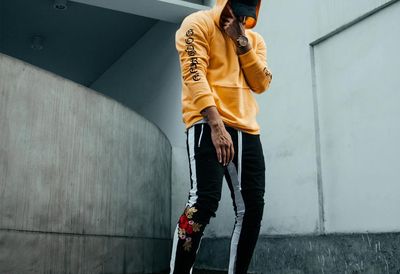 The Hip Hop Fashion Style
This style is inspired by the popular hip-hop and rap music of present times. It usually includes oversized clothing such as baggy jeans or sportswear, paired with big sunglasses and caps to complete the look.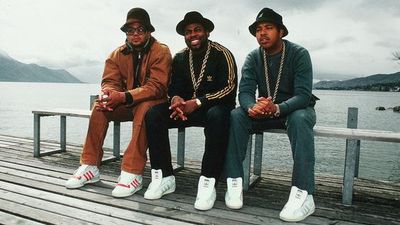 The Artistic Fashion Style
Some people love to express themselves in a creative way – through their clothing. These people are the artistic type, and they have their own unique style that is all their own. The artistic fashion style has lots of bright colors, fun patterns, and unique accessories.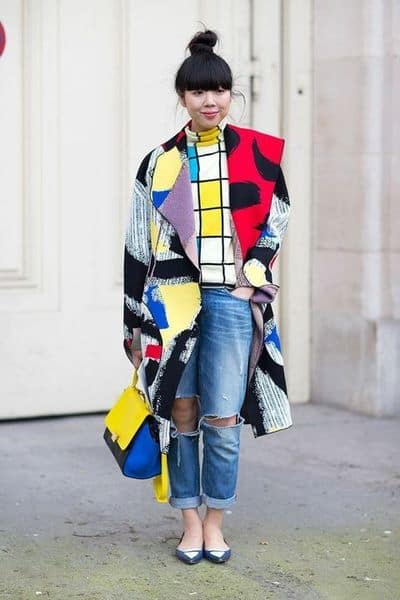 The Ethnic Fashion Style
Ethnic fashion is a style that's inspired by a person's ethnicity, such as African American or Asian. It would include the traditional clothing from the country where their ancestors were from. For example, if your family is from China, then you might have Chinese characters tattooed on your back with a bright red dress to represent the traditional Chinese dress called Cheongsam.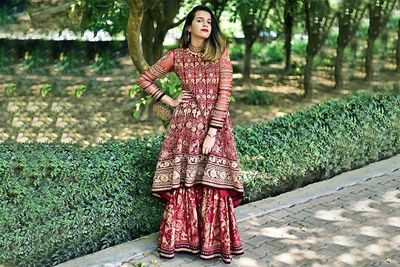 The Formal Office Wear Fashion Style
This is the type of fashion you find at office jobs, law firms, or any other business that has an official dress code. The outfits look professional and are often made from natural materials. They also have a conservative yet trendy feel to them because sometimes it's okay to mix business with pleasure!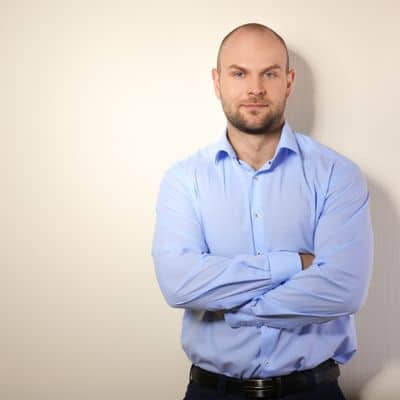 The Androgynous Fashion Style
The Androgynous Fashion Style The androgynous fashion style is one of the most unique styles in all of fashion. It features both masculine and feminine clothing put together to create a beautiful, stylish look.
In this type, it's crucial to know what type of shirt you're wearing.
The Eco-Fashion Style
The Eco fashion style is very basic and simple. There's no need for over-the-top accessories because it focuses on being eco-friendly. The people who follow this style go out of their way to avoid buying clothes that are made out of fur, leather, wool, or any other kind of animal skin. People who wear the Eco fashion style wear clothes made out of organic cotton, bamboo, hemp, or soy. These materials are naturally grown, so it's better for the earth.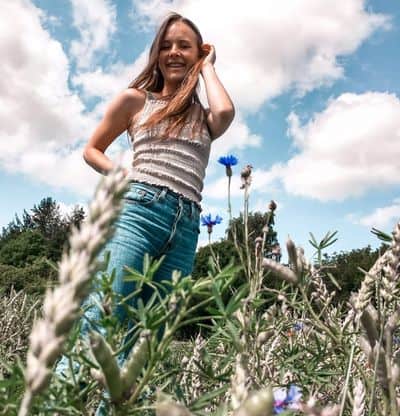 The Skateboarders Fashion Style
A type of fashion that started to gain popularity in the '90s but has remained popular since then. It is characterized by loose clothing, often with sports brands like Nike or Adidas, skateboard shoes or other types of "extreme" shoes (skateboarding & extreme sports are very popular), and accessories such as Vans or Skullcandy earbuds. The look is still popular today.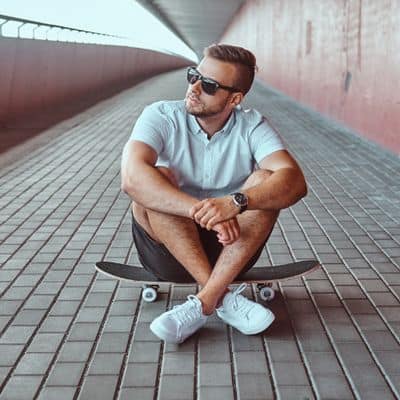 The Military Fashion Style
Military-style is all about looking good without trying too hard. It's a classic look that everyone can pull off, and you'll definitely be wearing this trend for years to come.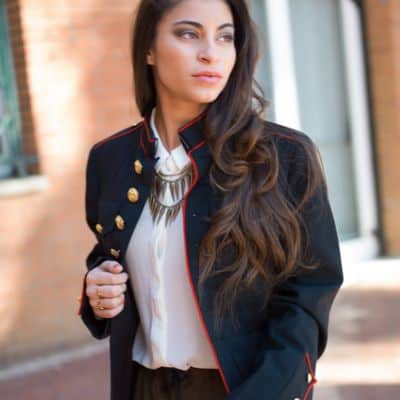 The Hot Summer Fashion Style
When it's time to say goodbye to winter and hello to summer, our wardrobes change with the season! This fashion style is all about looking cute while you're staying cool. There are no more bulky jackets or layers on your body anymore; instead, this look is all about simplicity.
It's basically just the opposite of the fall-winter fashion style.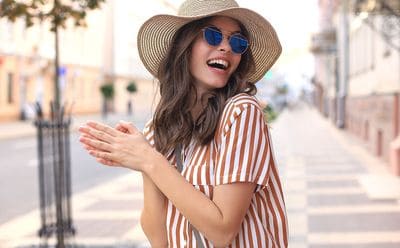 The Christmas Fashion Style
We all want to look good during the holidays! When it's cold outside, you need a nice warm coat. And don't forget about your hair! It can easily get frizzy when it is below freezing out, so make sure that you get a really thick and soft scarf to keep your neck warm.
You should also get some nice gloves or mittens with hand covers to keep your fingers warm!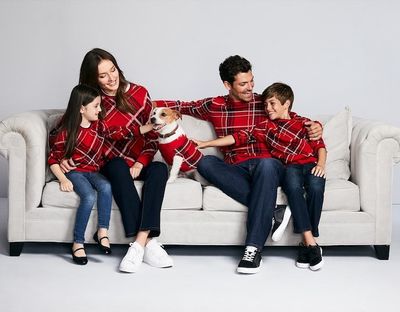 The Comic Book Fashion Style
Fashion styles are always changing. One of the most popular fashion styles now is comic book fashion. The trend started with hair bows, capes, and other accessories that were featured in superhero books. This style has expanded to include everything from t-shirts that have phrases or sayings on them to full costumes.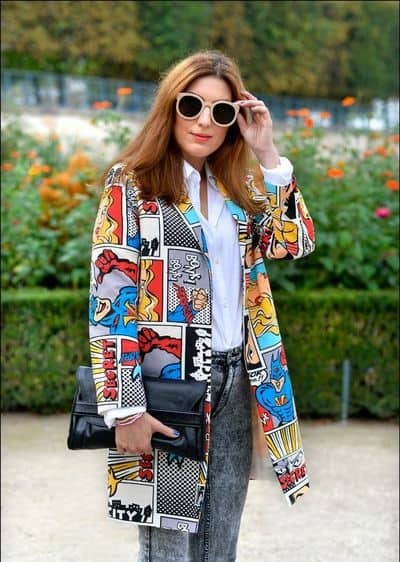 The Modest Fashion Style
This is your style; it's ideal for people who want to be fashionable without revealing too much skin—feeling modest, with a concentration on what appears to be perfect in terms of covering up what should not be seen.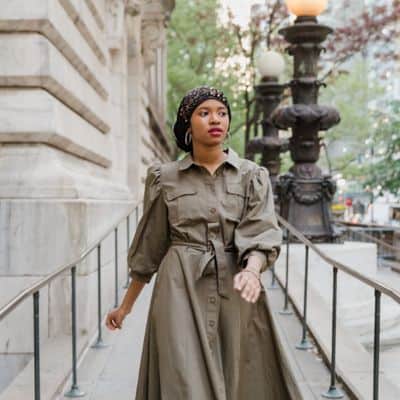 The Cosplay Fashion
The Cosplay fashion style is very famous among young people, especially teenagers. A lot of them are ever seen wearing the same type of cosplay clothes to school, parties, or other places. No doubt it's a kind of strange thing, but it's popular in many Asian countries.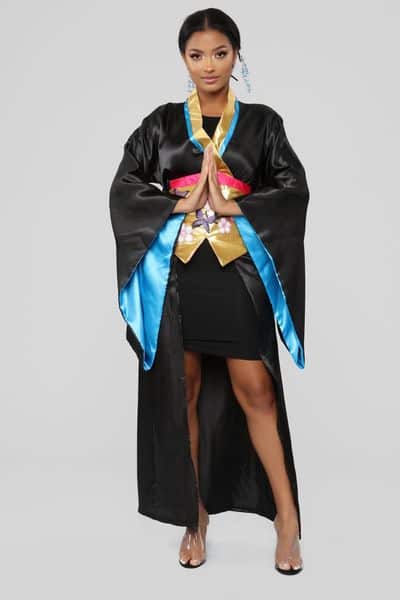 The Maternity Fashion Style
A motherhood fashion style is perfect for women who are expecting. Women who are pregnant can dress in this fashion style by wearing maternity clothes to feel both attractive and comfortable.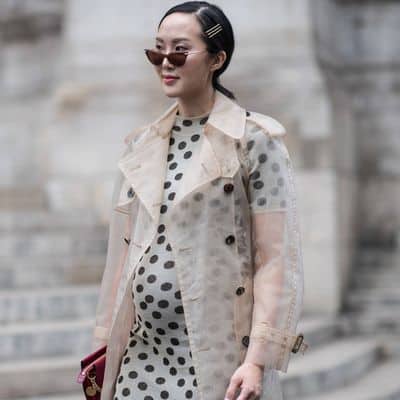 The Minimalist Fashion Style
In this Fashion style, people wear basic colors, and it is a very simple fashion type. In Minimalist Fashion, there are no bright colors or prints. Minimalists often wear black pants paired with a plain white T-shirt, but they might also wear a solid-colored dress or shirt that matches their accessories. They may not wear any jewelry, or they might wear only simple pieces like stud earrings.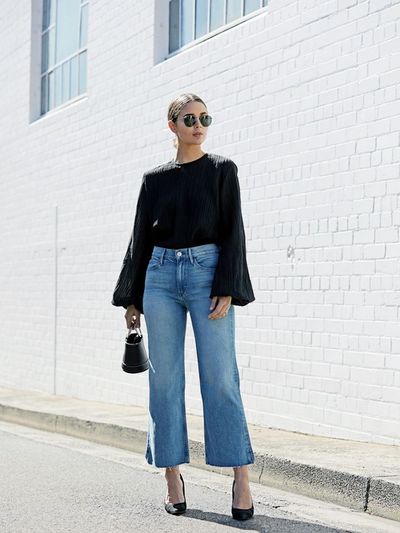 The Tuxedo Fashion Style
The tuxedo fashion style is all about looking classy (and it's perfect for formal events like weddings). Dressing in the tuxedo fashion style means wearing a suit with black pants and a black jacket, along with dress shoes.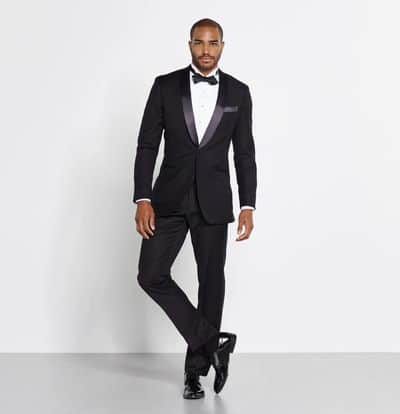 The Thrift Store Fashion Style
It's your style, it's what feels right to you, and it's ideal for people who want to be fashionable while also saving money by choosing from different types of fabric. It all comes down to what feels appropriate.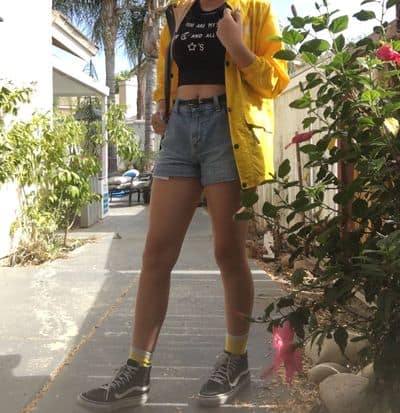 The New Age Fashion Style
The New Age fashion style is one that has always been popular, but it seems to be even more popular today. The new-age fashion style tries to combine the best of all different types of styles and update them for today's world.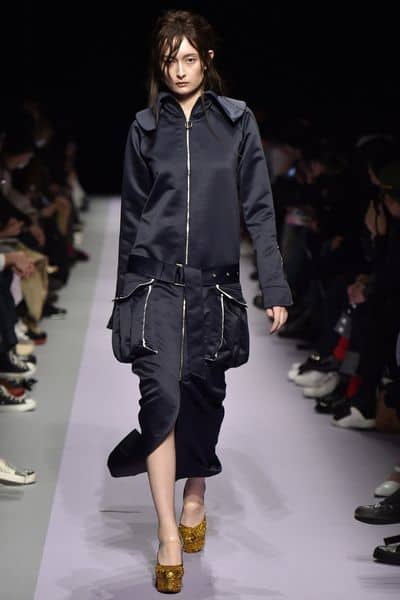 Final Words
Here you have got a complete idea about these fashion styles. So if you are following some other style, please let us know via the comment section below. Also, stay connected with us for more updates on fashion styles.