Types of Buttons for Clothes: What You Need to Know
Buttons have been around for a long time. They have many uses and come in different styles. In this blog post, we will tell you what buttons are, what they can be used for, and what types of them there are out there. If you're looking to buy some new buttons or need to know what your options are, then keep reading!
What Are Buttons?
Buttons are pieces of material that can be sewn onto an item of clothing. They come in different sizes, colors, and shapes. Buttons can be made from a variety of materials.
Different Types of Buttons


Here are some most common types of buttons used in garment trimming.
Flat Buttons
Flat buttons are the most popular type of button. They have a smooth surface and come in a variety of shapes and sizes.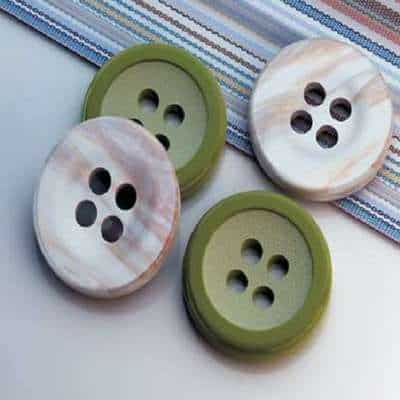 Uses
Jackets
Coats
Outerwear Garments
Covered Buttons
Covered buttons are made with a fabric material that is glued over the button. The center of the covered button is open, and what glues it together can be seen on either side of it. Some covered buttons have an extra piece covering the top and bottom of the button.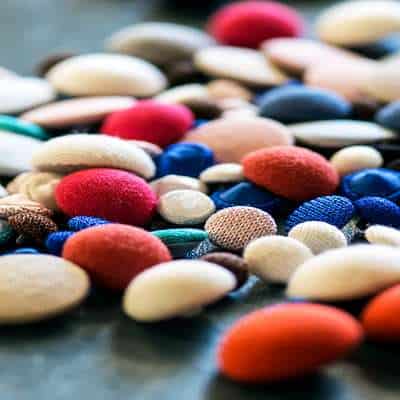 Uses
Shank Buttons
Shank buttons have a shank on the back. The shank is what goes through the hole in the garment and assists in keeping the button in place. Shank buttons are available with a flat or ornamental design on them. These buttons are used for different types of shirts.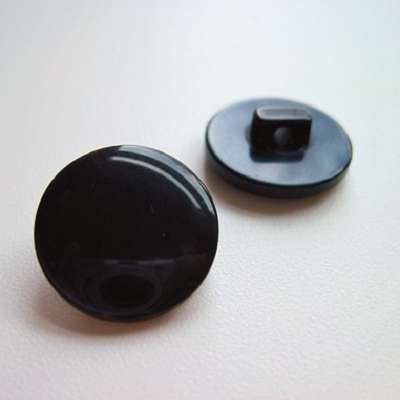 Uses
Horn Buttons
The term "button" is most frequently associated with horn buttons, as they are made from the animal horn that has been boiled and reduced to a liquid state. They are produced by pouring the liquified horn into molds after it has been boiled. The finished buttons may be dyed any color you choose.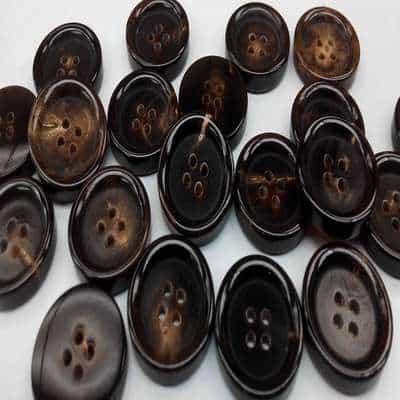 Uses
Lapel Buttons
Lapel buttons are small round buttons that are used to hold the lapels of a jacket or coat together. They come in different sizes and colors.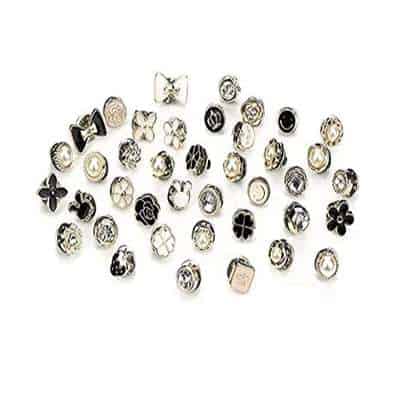 Uses
Jeans Buttons
Jeans buttons are large, round buttons that are usually made from metal. They come in different shapes and sizes.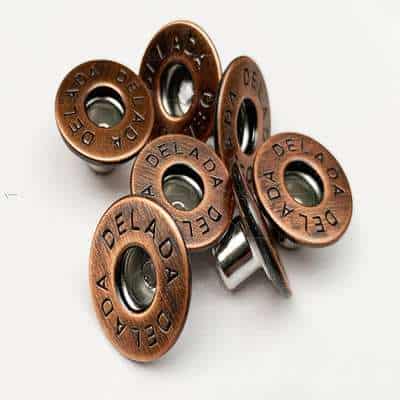 Uses
Nylon Buttons
Nylon buttons are composed of nylon. They're available in a variety of hues and designs. Nylon buttons are well-known for their strength and durability.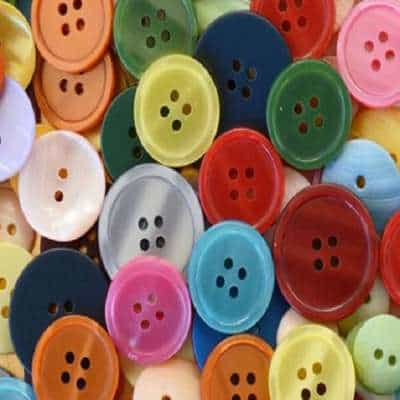 Uses
Leather Buttons
Leather buttons are what some people refer to as "shiny" or "plastic" buttons. These buttons come in a variety of colors and feature various patterns on them. They're manufactured from a resin that's heated up while being molded into its final shape.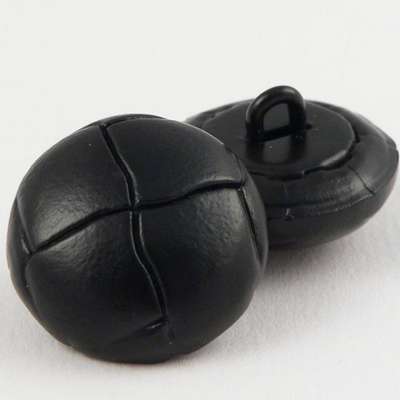 Uses
Metal Buttons
Metal buttons are the most common type of button. Many individuals associate this word with metal buttons. There are numerous varieties of buttons to choose from. These buttons come in a variety of colors and styles. Despite the fact that metal isn't as fashionable for clothing considering different types of clothes styles, these types of buttons are still quite popular.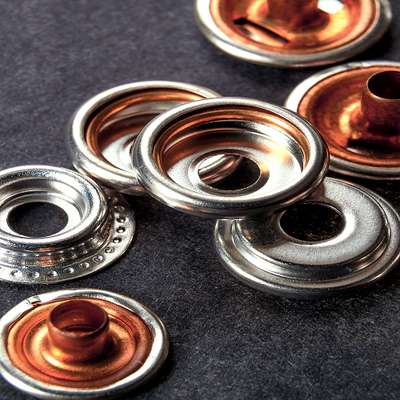 Uses
Pearl Buttons
Pearl buttons are made from a natural or simulated pearl material. There are various shapes and sizes to choose from.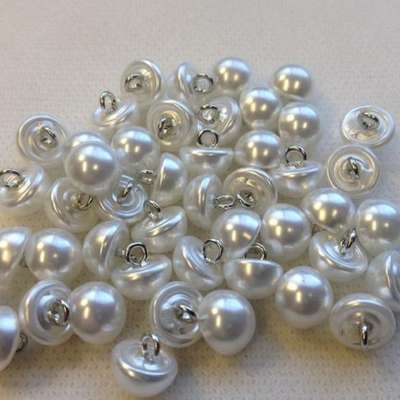 Uses
Wooden Buttons
Wooden buttons are constructed of wood. They come in a wide range of shapes and sizes. These buttons are popular since they may be simply colored in any color with ease.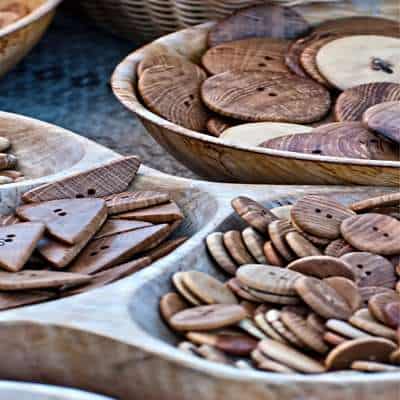 Uses
Fabric Buttons
Fabric buttons are made out of textiles. The majority of the time, these buttons are made from a mix of wool and other materials. They come in a variety of colors and designs. Fabric buttons are preferred since they may be readily colored in any color.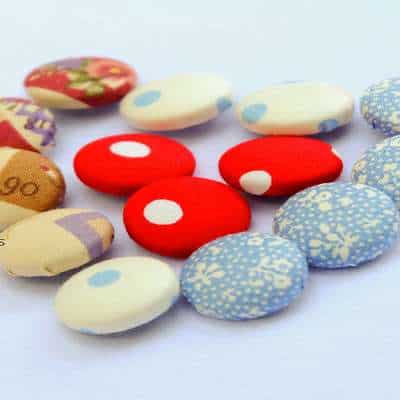 Uses
Toggle Buttons
Some call them a "frog" or a "toggle." They come with a loop on one end, which you may use to attach them to any supplies that require closures. The other end is a bar that goes through a hole in the cloth. Toggle buttons are popular because they are very sturdy and long-lasting.
Uses
Decorative Buttons
Decorative buttons are also known as "sew-on" or "flatback." The color, design, and size of these buttons may all vary. They can be used to complement a wide range of clothing types, including skirts and jackets.
Decorative buttons are popular among artists for craft projects like pillows since they produce beautiful patterns on different things that need closures.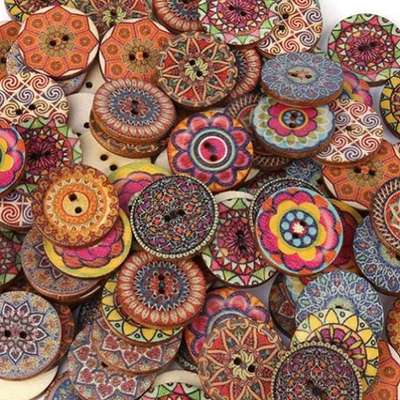 Uses
Shell Buttons
Shell-shaped metal buttons are referred to as "shells." They come in a wide range of hues, shapes, and sizes. These buttons are strong enough to be used on clothing that must be kept shut.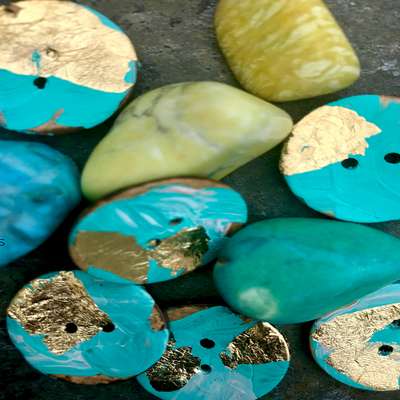 Uses
Bead Buttons
Bead buttons come in a variety of colors, shapes, and sizes. They are made from different materials like glass, plastic, or wood. These types of buttons can be used as an accent on different pieces of clothing.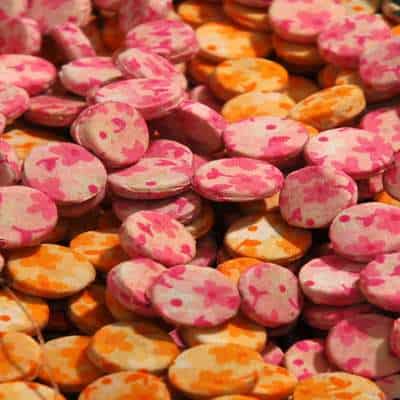 Uses
Zips
Zips are a type of slide. There are a lot of different styles and colors to choose from. Zippers are common because they are both durable and strong.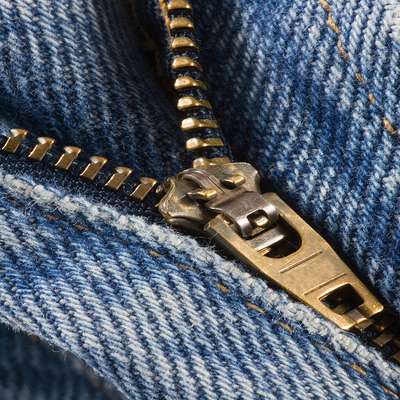 Uses
Jackets and Coats
Pants and Jeans
Skirts
Final Words
There are many types of buttons for clothes, including plastic, metal, wooden, and even knitted buttons, each with its advantages and disadvantages.
Plastic buttons are the most affordable option, but they can be less durable than metal or wooden buttons. Metal buttons are more expensive than plastic buttons, but they are more durable and offer a more elegant look. Wooden buttons are the most expensive option, but they are the most durable and offer a unique look.
Buttons are a small part of our wardrobe, but they play an essential role in keeping our clothes together. Different buttons have different advantages and disadvantages, so choosing the right type of button for the job is vital to your fashion.
REFERENCE
Garment Manufacturing Technology: Rajkishore Nayak, Rajiv Padhye