Fabric Dye vs. Tie-Dye: What's the Difference?
Fabric and clothing dye both serve the same purpose: coloring fabric. However, there are significant differences between the two types of dye that can affect how long a color will last and which colors each type is best suited for. Read on to find out more about fabric and tie-dye dyes so you can determine which type will work best for your project.
What is Fabric Dye?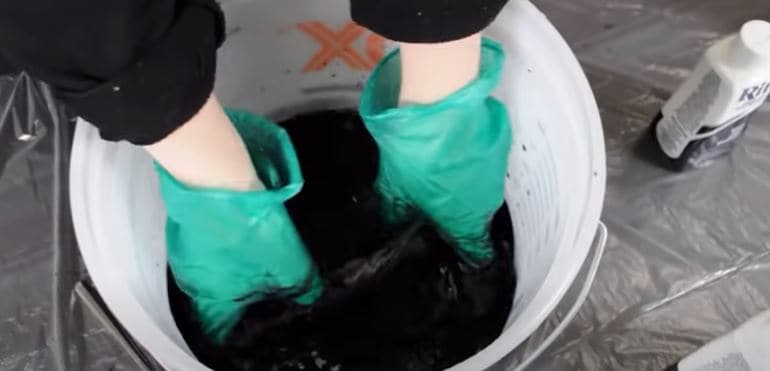 Fabric dye brings about a permanent color change for fabric. Fabric is soaked in the dye, which is then allowed to set into the fibers permanently. The fabric dyes have affinity towards the fibers, and they're water soluble as well.
What is Tie-Dye?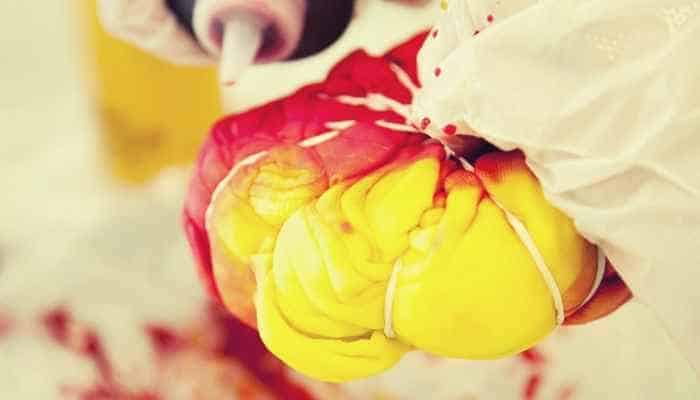 When we speak of tie-dye, it actually refers to a type of dying process that is applied to fabric. The dye is usually created from a powder, which is mixed with water and is then poured onto the fabric in patterns.
Once the water evaporates, it leaves behind an open weave pattern in the fabric that is ideal for catching additional colors of dye. The entire process is temporary, because once all of the water evaporates, the open weave is closed up and is dyed just like the rest of the fabric.
Is Fabric Dye the Same as Tie Dye?


The dyes that are used for solid dyeing (fabric dyeing) and tie dyeing are essentially the same with almost identical chemical composition. However, it's the dyeing process that is different. And for this reason only, dye manufacturers may incorporate some auxiliary chemicals into the dye-mix that they sell to you.
Just know that if you were using reactive fabric dye for solid dyeing, you can use the same dye for tie dyeing as well. You'll just have to make some modifications in your dye-mix and the dyeing process; that's it!
So, What is the Difference Between Tie-dye and Fabric Dye?
These are the differences that arise due to the variance of application method.
Permanency of Color
Fabric dye brings a more permanent color change than tie dye.
Tie-dye can last anywhere from 3-4 weeks to 6 months depending on the quality of the product and the way it's applied.
Fabric dye is permanent because the whole fabric gets impregnated in an aqueous solution for a longer amount of time and the fixing chemicals (i.e., alkali for cotton) can work better in that environment. So, the fastness is higher overall.
Application
Tie-dye is best used on clothes that don't go through a lot of wear and tear such as blouses or T-shirts. Fabric dyes work better for active clothes such as pants and skirts.
Design Variation
Tie-dyes are mainly available in bright shades since they're mostly used for creating vivid patterns. The fabric dyes, on the other hand, are available in a wide range of shades, including the muted colors.
Washing at Boil
You don't want to wash your tie dyes clothes with other fabrics at a high temp. Tie dyed fabrics will bleed color at boil. So, the other garments will get stained.
On the other hand, you don't have to worry about color bleeding with fabric dyes since most of them have excellent fastness (if dyed right, of course).
Ease of Application
Tie dyeing require more tools and can seem a bit complex for novice users. On the contrary, most fabric dyes require fewer accessories without the need of any special tools.
Availability
Fabric dyes are available at many craft stores and specialty shops. Tie-dye is only available at specialty stores that sell quilting supplies or through online retailers.
Fabric dye is sold in small boxes and bottles. Tie-dye comes in kits including rubber bands and dye used to create different patterns.
Making Corrections
The shade of the fabric dyes can always be tested on a scrap of fabric beforehand. Tie-dye can't be tested before it is used since it's more about the pattern than the shade.
Reusability
Since fabric dyes are mostly used for solid dyeing, the washed-out dyes can be reused, just by boiling it.  However, tie dyes can't be washed and reused like fabric dye, because the washed-out dyes contain a mix of dye. However, if you're planning to dye a black shade, then you can use them.
Is It Possible to Use Both Types of Dyes on One Garment or Item?
To make a smooth gradation from white to color, it is necessary to dye the entire garment in one process. Applying fabric dyes after tie dyeing will alter the previously dyed shade. The white portions will get dyed and dye color mixing will occur on the dyed region.
However, you can apply fabric dye before tie dye. Just dye it solid with your fabric dye and that color will work as your ground color.
Interestingly enough, you can apply fabric paints as well after all the dyes are dried up. You can pick any one from our Arteza fabric paint reviews, as we found these working just fine.
Which Type of Dye Should I Choose for My Project – Fabric Dye Or Tie-Dye Kit?
The first thing to consider when choosing a type of dye is what you want the final fabric to look like.
If you are looking for the "tie-dye" effect, a Tie-Dye Kit might be best for you as it will give your project the "dyed" look you're after. If vibrant color is what you want, then Fabric Dye might be better suited for your project.
Another consideration when deciding between the two types of dyes is that Tie-Dye Kits require additional tools and items to complete the project. Fabric Dye is ready-to-use right out of the package, making it an ideal choice for people with limited or no crafting experience wanting to create a one-of-a kind tie dye shirt for themselves or others.
Finally, if you are not sure which type of dye might be best suited for your desired outcome, Fabric Dye Kits are always available with a satisfaction guarantee.
Buying Tips for Fabric Dye and Tie Dye
Check the Colorfastness
One of the most important things is to make sure that both dyes are 100% colorfast. It can be hard to tell if they actually are, but there are ways like using them in conjunction with bleach or perspiration tests.
If you're looking for dyes that are known to be colorfast, Rit and Dylon both have lists on their respective websites.
Check the Compatibility of the Dye with the Fabric Material
Another thing is that you need to make sure the dye you use matches the fiber content of your garment. For example, if it's 100% cotton, then don't buy a fabric dye that was made for wool! There are some dyes that are formulated to work best on certain fibers – Rit has a list of suggested fibers for each dye.
Also, be aware that there are some dyes which will only work on natural fibers, and others which can work on anything from silk to polyester.
What is the Best Way to Use Each Type of Dye?
There isn't really a "best" way – it's more personal preference!  If you're working with 100% cotton, then you might want to use fiber reactive dyes because they require less heat to use.  On the other hand, if you're working with wool or silk then you might want to use acid dyes.
If you are dyeing something that is mostly polyester and only has a little bit of natural fiber in it (like our example of vinyl on 70% cotton/30% polyester), then you need to make sure the dye you used would work on that fiber content, and make sure it's heat-setting.
Another important thing is to test your colors before dyeing them! Even if you know that they are both red, sometimes it's hard to tell until the dye has been used.  It might be best just to have a little bit of fabric left over from your t-shirt so you can test the color before ruining your whole garment!
How long does mixed tie dye last?
Well, it depends totally on the type of dye you're using. If you're using fiber reactive dyes, then you can't expect a shelf life of more than 2 weeks. But why? Well, reactive dyes are prone to hydrolysis in alkaline condition and warm water. So, even if your water has slight alkalinity, it'll inevitably interfere with the dye and make its reactive group inactive.
Yes, you can carry out tie dyeing with hydrolised dyes as well but those won't be colorfast. If you really have to store your cotton tie dye mixture, considering stroing it in your fridge and using neutral water pH. In terms of shelf life, acid dyes are the best, but we rarely tie dye nylon, right?
Final Words
We hope this article has cleared your doubts regarding is fabric dye the same as tie dye. In short, their chemical composition is identical, i.e., the dye type is similar, but the dye-mix contains other auxiliaries which give rise to different properties.
Consider checking our next post on is fabric dye permanent.
Adios.
REFERENCES