Is Fabric Conditioner the Same as Fabric Softener?
You know the feeling. You get home from a day at work or school, and you can't wait to take off your clothes and put on something more comfortable. But when you pull them out of the dryer, you realize that they're all stiff and scratchy-and it's not just because of static electricity!
That's because fabric conditioners protect your clothes by strengthening them and reducing friction. Fabric softeners, on the other hand, change how water interacts with fibers so that they feel softer in your hands, but this also makes them less absorbent sometimes which means a longer drying time for your laundry. So, what is the difference? Find out here!


What Are Fabric Conditioners?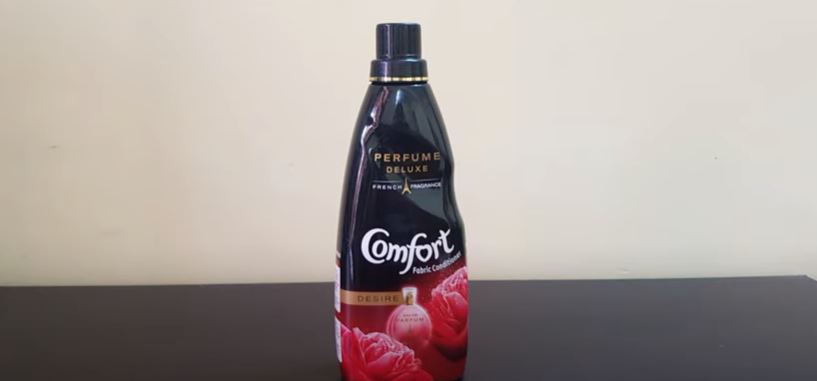 Fabric conditioners are used to remove the static from your clothes, making them less itchy and more comfortable to wear. They are sometimes also called anti-static agents or anti-cling treatments.
Most fabric conditioners do this by coating the surface fibers of the fabric with a cationic softening agent that can reduce both static clings and improve the feel.
Functions of Fabric Conditioner
Reduce static cling
Reduces snagging and pilling of fabrics
Provides protection against damage due to abrasion, e.g. during dry cleaning or machine washing
Minimizes color fading and bleeding
Provides faster and easier ironing
Imparts a pleasant fragrance to the fabric, but not as great as the best fabric fresheners
Types of Fabric Conditioner
There are four main types – cationic softeners, amphoteric surfactants, nonionic, and polymers.
Cationic conditioners provide the best reduction in static, good wetting and detergency, and leave a conditioned fabric with a fresh fragrance. They are usually liquid products.
Amphoteric conditioners have similar properties to cationic softeners but they don't leave any residue on the fabric, unlike cationic softeners. They are usually liquid products.
Nonionic ones, on the other hand, leave no residues and only provide minimal static control. They are mostly used in rinse-added laundry products like dryer sheets.
Polymers work by reducing the surface tension of water droplets which is what causes wetting problems when washing clothes. The water can then spread across the fabric, making it easier to rinse off dirt and stains. Hydrophobic polymers are oil-based whereas hydrophilic polymers are water-based.
What Are Fabric Softeners?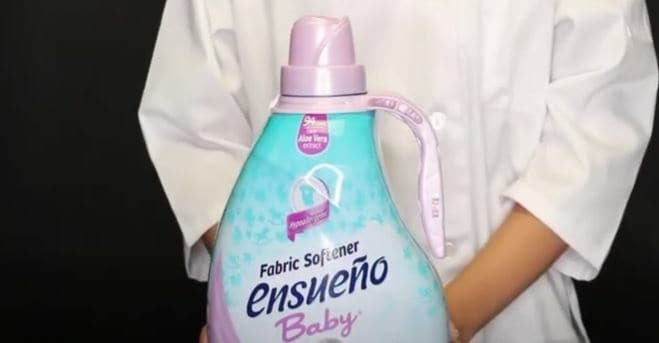 Fabric softeners have a different function altogether-they make your clothes feel softer and silkier. The softeners are used to give that comfortable feeling we all want.
They can make clothes feel softer, look fluffier and smell better. The active ingredient in most fabric softeners is quasicoconut diethanolamide(QDA) or a related amine.
They are commonly used in washing machines because they can reduce the wrinkle formation caused by drying.
Fabric softener works by depositing a layer of fat molecules onto the fibers to create an emollient barrier that reduces friction, making it feel softer. The deposit also protects the clothes from abrasion during laundering.
The softening effect is temporary since it gets washed away with each washing cycle.
Functions of Fabric Softener
Makes clothes feel softer and look fluffier
Improves the feel of clothes
Imparts a pleasant fragrance to the fabric (optional)
Types of Fabric Softener
There are a few types of fabric softeners-the main one is the cationic type. Cationic softeners work by coating the surface fibers of the fabric with a positively charged amine group which reduces static cling and gives clothes a fresh fragrance. They usually come in liquid form.
Nonionic softeners, on the other hand, do not leave any residue and just provide minimal static control and better softening and wrinkle removal.
So, Is Fabric Conditioner the Same as Fabric Softener?
Yes, almost! Modern fabric conditioners come with softening capabilities. Therefore, you can use fabric conditioners as a replacement for fabric softeners. However, the effects of fiber protection and softening are not as strong as using both products separately.
Now, as fabric conditioners are multi-functional, you need to be extra careful while choosing them.
For example, generally speaking, if you have a cotton shirt, all fabric conditioners should work well with it. But if you have a silk shirt, some fabric conditioners may damage your shirt over time due to the delicate nature of the silk.
That being said there are certain ingredients that will not be suitable for use on certain fabrics because they can potentially damage them. They include:
Dyes
Fabric conditioners that contain fabric dyes may cause fabric and clothing items to bleed and/or fade. So if you have recently dyed a garment, we recommend waiting at least two washes before using a fabric conditioner containing dye on it.
Alcohol
Using alcohol-based fabric conditioners may cause certain fabrics like cotton to break down.
Enzymes
Enzyme-based fabric conditioners can cause problems with some fabrics, especially silk and wool. Please be sure to read the product label of any enzyme-based fabric conditioner before using it on silk or wool items.
Why Do I Need to Use Fabric Conditioner and Softener Together?
Fiber protection and softening effects are not as strong as using both products separately. That's because the softening capability of most fabric conditioners is not that great.
So, it is better to use them together to prevent the formation of wrinkles, reduce drying time, and have a softer feel.
How Can I Tell Which One My Clothes Need More of: Fabric Conditioner or Softener?
If your clothes lack absorbency and feel stiff when they come out of the dryer, they may need more fabric softeners.
In contrast, if your clothes have static cling and make noise during the fast spin cycle, they probably need more slips from fabric conditioners to reduce friction.
Which Type Should I Use for Different Fabrics Like Cotton, Wool, or Silk?
Wool and silk items should be washed in cold water with a pure soap like Woolite.
Fabrics made of natural fibers like cotton or linen can be used with either type. Go for fabric softeners for silky and satin-like fabrics and use the fabric conditioners for stiff cotton, terry cloth, and towels.
Fabric conditioners can help reduce wrinkles and improve dye affinity to fibers which prevents fading of colors in cotton clothes, while the fabric softeners are more suited for cotton that need a better hand feel.
How Often Should You Wash Your Sheets and Towels at Home?
Sheets should be washed weekly to promote healthy sleep. Towels should be washed after each use because they get dirtier faster. While both items can be laundered together, it is important to check the labels of your towels before placing them in the machine.
If a towel has a lower cotton content, you need to wash it separately to prevent it from roughing up the sheets.
Can I Use Fabric Softener Instead of Fabric Conditioner in My Steam Iron?
Unfortunately, you can't put fabric softener in your steam iron. Not only will it not work, but it can also damage your appliance. The same goes for your fabric conditioner as well.
So, in short, you can't use fabric softener or fabric conditioner in your steam iron.
Conclusion
To summarize, fabric softeners make your clothes feel softer while fabric conditioners reduce static,  pilling, abrasion and increase cloth's ability to absorb water, along with making your clothes feel softer too.
Both products can be used together for maximum effect with less side effects.
If you want to reduce hairiness and improve the hand feel of the clothes you wear, using fabric softener on its own will do the trick. If you want to reduce how much static your clothes cling together, then adding a fabric conditioner alone would be more than enough.
If you have both products available in your home, feel free to mix them up!