5 Best French Curve Ruler Set for Sewing [Latest Picks]
Do you ever look at your sewing or fashion designing tools and wonder what must be missing from your inventory?
I can guarantee that it is a really good French curve ruler set that you are missing because, without it, your collection is incomplete!
However, getting your hands on an amazing set can be quite tricky. Because ultimately, it all comes down to which one will really stand up to your expectations and help you make the perfect drafting patterns.
But hey, no worries. Our discussion on the best French curve ruler sets will really help you pick the ideal one for you.
So follow this guide and get started with your drawing project already!


Do You Really Need a French Curve Ruler for Pattern Making?
If you're just getting started in pattern making, you may be wondering if you really need a French curve ruler. The answer is: maybe not. You can get by without one for a while, but eventually, you'll probably want to invest in one.
A French curve ruler is basically a template that you can use to draw smooth, curved lines. They're especially useful for drawing armholes, necklines, and waistlines.
If you're just getting started, you may be able to get by with a regular ruler and a bit of trial and error. However, if you're serious about pattern making, a French curve ruler will make your life much easier. Trust us, it's worth the investment!
What Patterns Can I Draw with the French Curve Rulers?
The French curve rulers can be used to draw a variety of patterns, including:
Sleeves
Necklines
Armholes
Waistlines
Skirts
Pants
Click here to get a general idea of how you can draw these patterns.
5 Best French Curve Ruler Set
To design the best outfit, you will need an appropriate French curve ruler set. And if you are confused about which one to get, then our discussions on the five top sets will definitely help you!
Mr. Pen French Curve Ruler Set

Perfect for uneven surfaces
1. Mr. Pen French Curve and Template Ruler Set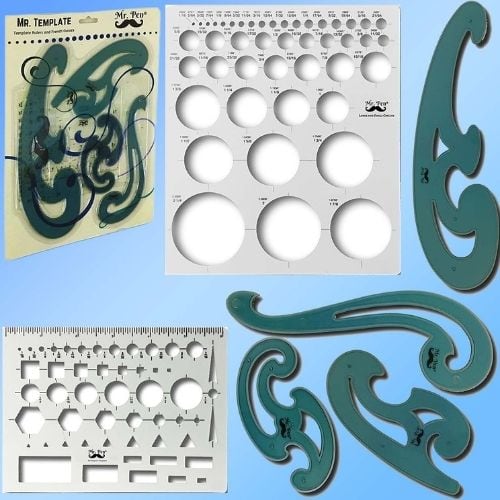 Features
Number of Pieces: 6
Color: Teal
Shapes: Rectangles, Hexagons, Circles, Triangles, and Squares
Material: Flexible and Durable Plastic
Accuracy: With Centre Lines
Whether you want to draw, draft, or simply focus on your art projects – this versatile French curve set would be ideal for you!
It contains both large and small circle templates, which will make it very easy for you to experiment. With both fractional and decimal measurements, there wouldn't be any space left for error.
You will be getting circles, triangles, squares, and multiple other shapes – all in one. Each will contain center lines to make it even more convenient for you and your straight knife cutting machine.
No need to worry about durability or flexibility with this set because it has been made with such a plastic that will give you both a long-term service and the ability to draw on uneven surfaces.
The smooth inking edge will give you the platform to make your own sewing patterns comfortably. And with this, both the curved lines and straight lines will be on point!
Verdict
If you want a French curve ruler set that will wholeheartedly support your creative fashion designs, then this is the one for you. But it is a little cheaply made, which can be disappointing to some of the users.
2. Mr. Pen- French Curve, Large Circle Template and Ellipse Template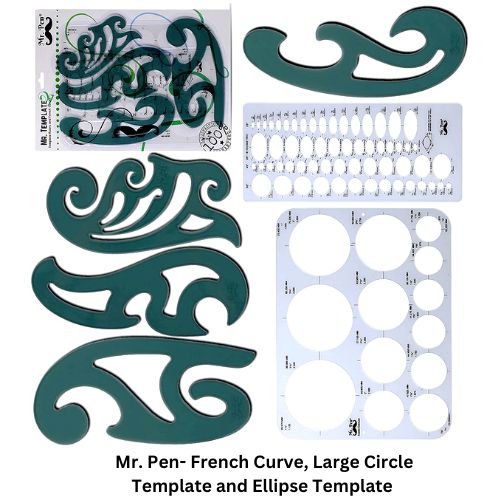 Features
Number of Pieces: 6
Color: Teal
Shapes: Circle and Ellipse
Material: Durable Plastic
Versatility: 60 ellipses and 13 circles
The more options you have in your French curve ruler set, the more creative you can be with your draft patterns – resulting in a marvelous final design. And that is why this one becomes the favorite of its consumers in no time.
With the ellipse template alone, you will be getting about 60 options in four different sizes! Not to mention, the large circle templates also contain about 13 options for utmost versatility.
The superb materials will allow you to draw rounds and fillets, with the center lines providing you with the accuracy that you need in your pattern making. Hence, this is the perfect set for pattern makers using a round knife cutting machine.
Not to worry, these drafting tools will not leave your side anytime soon. It is made using durable plastic, which will provide the longevity that you need in your tools.
In other good news, the rulers are also super flexible; hence, you can effortlessly use them on uneven surfaces while maintaining top-notch professionalism.
Verdict
If you need drawing supplies to make circles and ellipses mostly, then you will love these. Their flimsiness can seem to be quite an issue if you are used to working with sturdier materials, and they cannot provide straight edges as well.
3. EXTCCT Set French Curve Ruler Accessories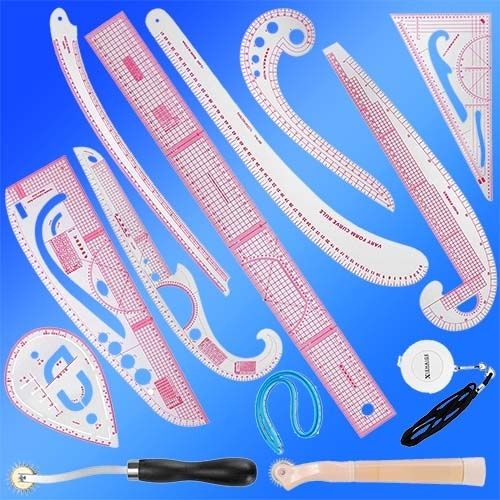 Features
Number of Pieces: 13
Color: Pink and White
Shapes: 10 Different Shapes
Material: Flexible Plastic
Types of Rulers: 9 different types
Are you looking for a French curve ruler set that contains grading rulers, curve rulers, tracing wheels, and straight rulers all at once? Then you are about to get introduced to the set that is going to win your heart!
With this tool set, you can draw French curves and hip curves with utmost ease. Its snake shape ruler and arm sleeve ruler will also contribute to you making the most perfect outfit ever.
Not to mention, it will also allow you to handle the seam allowances perfectly without giving you a hard time. For that, it contains rulers of different shapes that will also provide the perfect and error-free metric measurements.
These sewing tailor multifunction rulers will be handy to fashion designers of different levels – whether you are a beginner, a tailor, or just a sewing lover, it will exceed your expectations.
While they are made of plastic, they are also bendable up to 90-degrees and provide accurate detailing. The ideal tools will let you make on-point measurement marks.
Verdict
This template set is extremely diverse as it contains various different rulers. But it does not come with English instructions – so some users might have difficulty with it.
4. SIQUK 9 Pieces Drawings Templates French Curve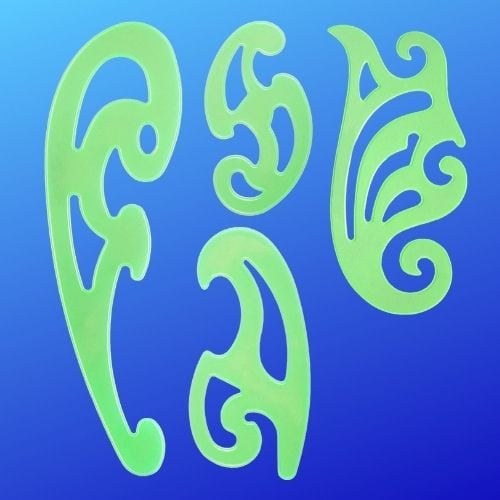 Features
Number of Pieces: 9
Color: Green
Shapes: 9 different shapes
Material: Durable Plastic
Number of Templates: 6 Templates
To get your patterns done professionally, you need a practical French curve set that will meet your needs well. And with nine pieces of tools, both large and small in size, you will be able to use it perfectly with a fabric cutting machine!
There are different drawing templates as well that will take care of all your drafting requirements. Whether it is a networking technique template or a circular template – you will get it all in this set.
Another major benefit of this set is that the templates vary in size greatly. Therefore, you can take your measurements without any limitations – with the set contain an adoptive metric system on top of that.
If you are concerned about having to replace the set anytime soon, then rest assured. All the tools have been made using durable plastic. And their different shapes will let you use them for various purposes.
Even if you are looking to use this set for your architectural designs or engineering lessons, this french curve ruler for pattern making will be perfect for you. Its versatility makes it good for every field!
Verdict
If you are into architecture and fashion designing, then this will appeal to you greatly. Just beware of their brittleness.
5. TecUnite 6 Pieces Plastic French Curve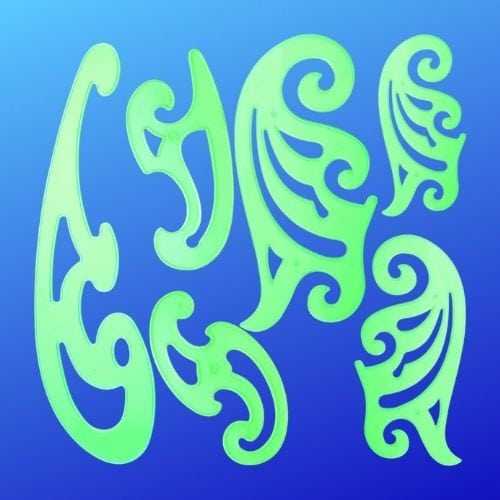 Features
Number of Pieces: 6
Color: Clear Green
Shapes: 6 Different Shapes
Material: Durable Plastic
Sizes: 6 Different sizes
You will have various choices when you are drawing or drafting on a piece of cloth. To make it accurate and satisfactory, you will need a reliable French curve set – which is right here!
With six pieces in the set, you will have four different shapes to choose from. It will provide you with the benefit of using the set for crafting works, drawing projects, detailed work, etc.
Whether you are a student or a professional fashion designer, you will undoubtedly enjoy using it. The clear green appearance of the tools will also make them appealing to people from different fields.
Not to mention, the length of the rules varies a lot. Therefore, you will be able to use it to make cuts and curves of different shapes and sizes without facing any hassle whatsoever!
The durable plastic material of the tools will also make sure you get to use them for a long time. Not only will they not break easily, but the smooth edges will also make sure you can make measurement marks easily.
Verdict
This set is good for working on versatile projects. But if you are not okay with the rulers not having measurements, then you should reconsider.
Things You Should Ask Yourself First!
Whether you are working on the basic parts of a t-shirt or are making a very fashionable skirt, having the perfect French curve ruler set is essential. It can either make or break the whole thing.
That being said, knowing which one would be good for you is rather tricky. There are aspects that you should keep in mind if you really want to make the best out of it.
If you are puzzled regarding what it is that you should be looking out for, then here is a buying guide for you that will relieve your confusion. Stay with us, and find out the rest!
What Do You Need the Set For?
Now, of course, you are here if you are into fashion designing. But French curve ruler sets are diverse and can be used for many different purposes.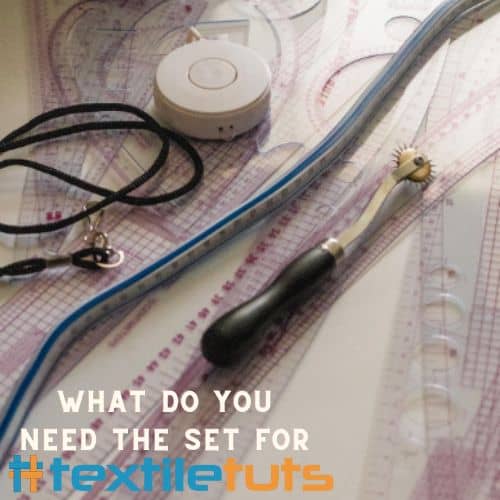 So if you need one for architectural designs or engineering purposes, then you should look accordingly.
Number of Different Shapes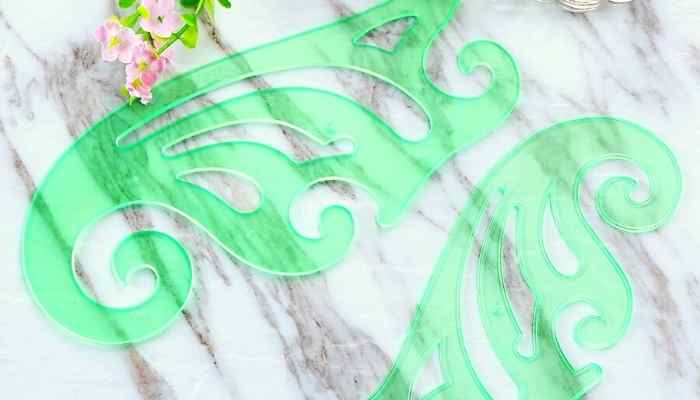 Versatility is always a good aspect to keep your eyes on. And the number of different shapes available determines how diverse your chosen set can be.
But if you do not work with a particular shape, then you can choose to avoid that when you are searching. However, it would be wise not to go for sets that offer one or two shapes only – go for at least three different shapes.
Focus on the Sizes
The focus on the size varieties in the set is a must! When you are looking for drawing supplies, it is necessary to see if they provide different sizes of rulers.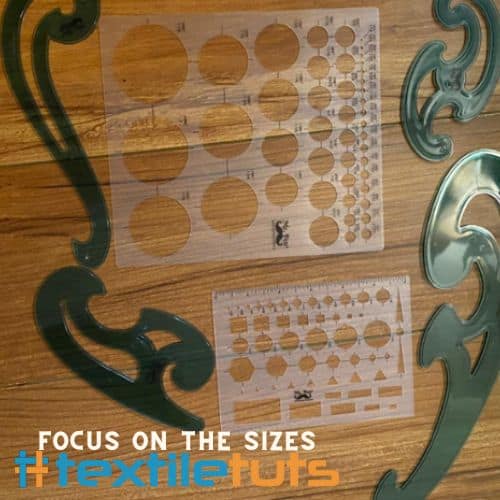 This will make making your patterns much more convenient for you. Therefore, you should not overlook it.
Is the Metric System Reliable?
Does the metric system support inches, like a tape measure, or centimeters? Or both? In any case, you should choose the system you are most comfortable with.
Without it, you will not be able to maintain accuracy, and that will not provide you with satisfactory results. But if you do not need metrics, then that's a different story!
Of Course, It Should Be Durable
You do not want rulers that will break every time you experiment with a new design. Therefore, getting a durable one is on the top of the list.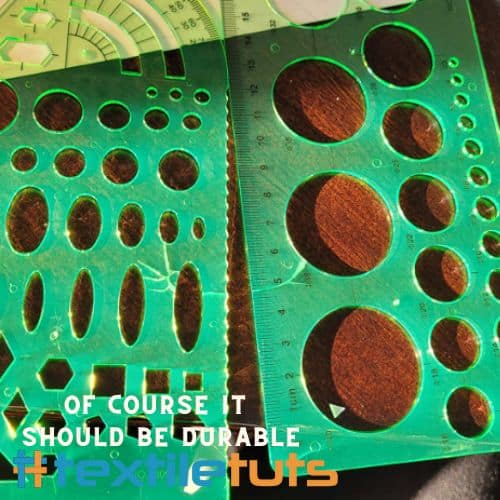 Try to get one that is made of durable polystyrene plastic or any other durable material that is also flexible.
How Good Are the Inking Edges?
The inking edges determine how smoothly you can imprint your measurement marks. Without them, you will be as good as having no French curve ruler set.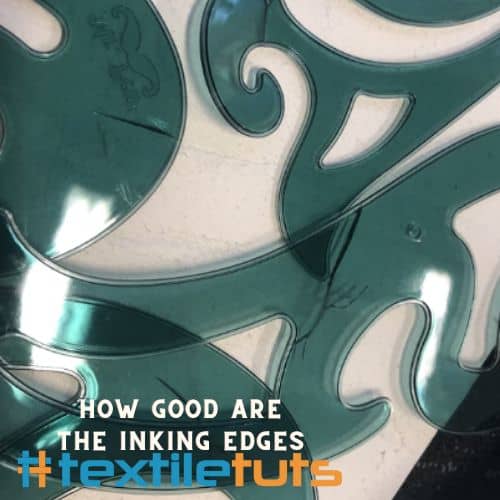 So make sure the one that you are getting provides ultra-smooth inking edges for top-notch performance.
Does It Provide Good Value for Money?
The goal is to not purchase an inexpensive ruler set but to purchase one that is worth every penny you are spending on it.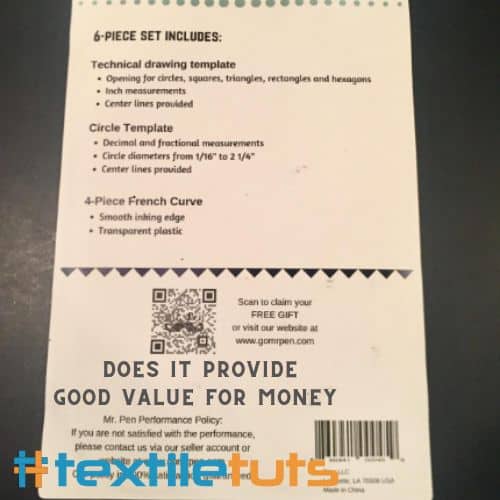 So, you should make sure that it is within your budget and is worth the purchase as well.
Basic Concept of Using a French Curve Ruler
Here are the basic steps of using a French Curve:
A rough outline of the desired curve is first drawn, and the template is then placed against that and a line drawn around it.
When connecting lines, ensure that they join smoothly.
To draw a line using a French curve, it may be necessary to divide the line into multiple parts and select the right template for each part.
Okay! How Can I Use It to Draw Different Sewing Patterns
1. Armhole
The armhole is an opening in garments such as shirts and coats, which allows the insertion of the wearer's arm. The shape of the armhole can be complex, with a combination of both a gentle curve near the shoulder line (SL) and a much sharper curve towards the sleeve seam (SS).
To ensure a good fit, it is important to place a French curve correctly, with the straight portion of the curve resting upwards and the curve positioned at the lower part of the armhole.
2. Neckline
The neckline is a widely used sartorial element, utilized to frame the neck and shoulders of the individual wearing it. This feature often takes on a semi-circular design, with designers making use of a French curve to provide an evenly-curved line.
To ensure that the line is optimally positioned, the convex part of the curve should be at the upper edge of the neckline, while the concave part should be positioned at its lower edge. This ensures a smooth, aesthetically pleasing appearance that is ideal for both formal and informal wear.
3. Sleeve
A sleeve is an article of clothing that encases or covers the arm, extending from the shoulder seam to the wrist. Generally constructed with a combination of fabrics, sleeves can be tailored to create various silhouettes or shapes, such as bell-shaped or tapered styles. The sleeve cap is usually marked and shaped through the use of a French curve.
Additionally, the bicep line, or upper arm shape, is also typically marked on the arm to indicate where the sleeve should end.
4. Fashion Design Variation
A style line, also known as a silhouette, is a structural feature in fashion design that has an aesthetic purpose. It is typically created with either a straight or curved line and can be used to give the garment shape, create visual interest, and separate two fabrics of different hues.
5. Waist
The waist is a section of the abdomen located between the rib cage and hips, typically being the narrowest part of an individual's torso. The waistline is a marker or indication of this narrowness, usually marked with a horizontal line on slim-bodied individuals.
It can also be used to refer to the overall shape or appearance of the waist, which may vary depending on an individual's body type. For example, someone with a slimmer build may have a more pronounced or slender waistline than someone with a stockier build.
A Little Bit of History Lesson on French Curve Rulers
I wrote this section for the geeky types like me, so don't read this section and swear at me for no reason!
Actually, it's a history of curve templates. These templates were primarily used for engineering and naval architecture.
Although we mostly see curve templates made out of plastic nowadays, they were made from wood in the past. French curves appeared in the scene in the early parts of the 19th century.
| #SL | Template Name | No. of Pieces in the Set | Origin |
| --- | --- | --- | --- |
| 1 | Molds/Sweeps | Varies upon request by ship- maker | Prior to 19th century |
| 2 | Copenhagen Set | 43 | Denmark |
| 3 | English Set | 14 | UK |
| 4 | Hamburg Set | 44 | Germany |
| 5 | German Set | 34 | Germany |
| 6 | French Curves | 28 | France |
| 7 | The Burmester Set | 3 | Germany |
Evolution of Curving Templates, Courtesy of Prof. Jason A. Montgomery
Frequently Asked Questions
What is the best French curve ruler?
According to us, it is the Mr. Pen French Curve and Template Ruler Set. But there might be other options in our guide that will be more ideal for you.
Do I need a French curve ruler?
If you are professionally into sewing or are into fashion designing involving different types of styles of clothing, then this is an essential tool set for you. It will allow you to make various designs and important parts of an outfit.
What is a French curve ruler for?
The French curve ruler set is mainly used for making hip curves, arm holes, and other parts of an outfit. They can also be used in the fields of architecture and engineering.
How much do French curve rulers cost?
There are various price ranges of French curve rulers. The prices can vary from 10-50 dollars. And if you are looking to get a branded set, then it might cost over 100 dollars.
How many pieces do French curve rulers usually contain?
In general, you will find that most of them contain about 6-8 pieces. However, if they include multiple shapes and sizes, then they can include about 13-15 pieces as well.
Final Words
Among the 5 French curve ruler sets, the one that really caught our attention is Mr. Pen French Curve and Template Ruler Set.
This set really knows how to stand up to one's expectations by providing accuracy, versatility, durability, and much more.
With this tool set in hand, there is no way you can lose – no matter what it is that you are using it for.
But there are other attractive options in our article as well, which may be more suitable for you!
REFERENCE