Banana Fibers – The Future of Sustainable Clothing
A year ago, you would have never thought that YOU would be writing an article about BANANA FIBER. Today, you are. This miracle material comes to us from – where else? – bananas. It is the textile world's new rockstar. Well, that is if you are talking about sustainable textiles.


What is Banana Fiber?
Banana Fiber (also known as SISAL) is made from the leaves of the banana plant. It is said to be one of the most sustainable fibers on our planet, and is also biodegradable – meaning it can break down in landfills without any ill effects on the environment. These two qualities make it a great candidate for eco-friendly clothing and other products.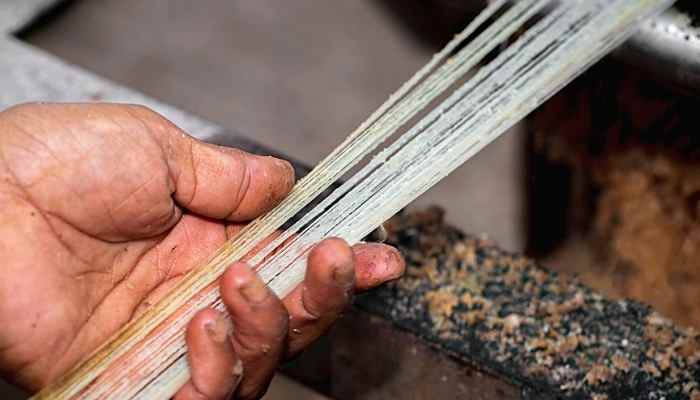 Banana fiber is also very durable, which makes it a great material for creating all types of items from packaging to paper – even rugs! It's not just eco-friendly products either, the fibers can also be used in high quality furniture because it is so strong.
Little Bit of History About Banana Fiber
Banana fiber has been around for a very long time. In fact, the first mention of it dates back to 1691 in a book called "A Voyage to and from the Island of Borneo" by William Dampier. He mentioned how it was used to make ropes and ships sails in this area.
The next big mention of banana fiber was in a French dictionary published in 1759, which talked about how it was used as paper. Banana Fiber can be found in many different types of products today – from paper to clothing!
How Banana Fiber is Extracted from the Plants?
The banana plant's fruit begins as an unopened flower bud and grows into clusters of large yellow fruits. Each plant will typically produce between 10 to 20 hands of bananas, each with 12 to 20 individual bananas.
Once the full cycle has occurred, the fruits are harvested and taken to processing plants where they are peeled by hand. The unpeeled banana fruit is then mashed into pulp which is later mixed with water. This mixture can then be filtered to create a pulp that contains high levels of cellulose, which makes it ideal for paper products.
Once this process is complete, fibers are extracted from the pulp by boiling it in hot water. The fibers are then taken to a dryer to remove the excess moisture, which will also help filter out any remaining impurities that can cause discoloration or mold growth. Once this process is complete, the banana fibers are ready to be turned into reusable products.
Banana Fiber Structure
Banana fibers are long, strong and very flexible – making it a desirable material to use in many products. It is about 15x as strong as cotton and 10x as durable as linen. These properties make banana fiber a great choice for clothing because they will last a lot longer than clothing made from traditional materials!
The structure of bast fibers, such as banana, is complex. They are usually made up of lignocellulosic material and have helically wound cellulose microfibrils in an amorphous matrix of lignin and hemicellulose. The cellulose content plays a significant role in the mechanical properties, as well.
Banana fiber consists of many cells. In comparison to the wall thickness, the lumens are enormous. Crosses are uncommon, and fiber tips are pointed and flat, with ribbons having a diameter range of 14 to 50 microns and lengths from 0.25 cm to 1.3 cm, displaying the wide oval to round lumen.
Properties of Banana Fibers
These are some of the properties of banana fibers ­–
Heat Resistance
Banana fibers are hollow tubular cells with lignin as their main component. They are strong because of lignin, which is a natural polymer that lends rigidity to cell walls. These cells have the ability to stand up well against heat. Banana stem fiber can be processed by spinning and twisting similar to jute, for use in high temperature insulation products.
Chemical Resistance
Banana plant cells are covered with a thick wax coating that protects the cell from pests and diseases and allows for smooth fruit peel. While this coating can be beneficial to humans as well, it does not allow for penetration of chemicals into banana stem fibers, making them very resistant to chemicals including acids and bases.
The banana fiber's acid content and alkaline content is very low and they can be bleached without much effect on their physical properties
Water Absorbency
In comparison to other plant fibers such as jute, flax, kenaf, sisal hemp and pineapple leaf fibers, banana stems are highly absorbent. High water absorption is advantageous in paper making because it reduces the binding time of chemicals used to break down the plant fibers into smaller components.
This makes banana stem fiber a good alternative for paper making, because it absorbs more water than other common fibers used in paper making.
Banana fibers absorb and release the absorbed water quite easily.
Flexibility and Elasticity
Banana stem fiber is both flexible and elastic, which allows for its use in a vast array of products from ropes to bandages. Banana stems have been found to be twice as strong as coir pith fiber, which is another popular alternative for paper making.
Biodegradability
Banana stem fiber is fast becoming an attractive option in the world of bioplastics because it takes only four weeks to decompose, as compared to the several years required by synthetic plastics.
Banana plants and fibers may be composted or digested with alkali cellulose producing industrial enzymes, as a means to create industrial sugars. These industrial sugars can then be used as a substrate for yeast and other microorganisms useful in the production of ethanol, acetic acid, butanol, and methane gas.
Alternatively, banana fibers may be utilized as a packing material or insulation material because it is easily moldable and lightweight.
Banana fibers also have a high resistance to ultraviolet light.
What are the Many Uses of Banana Fiber?
Banana fibers can be used in many applications, including:
Clothing
This is possibly one of the hottest new trends for textiles. Clothes made out of banana fiber pulp are incredibly soft and comfortable to wear, even compared to clothing made from cotton. They also have great moisture wicking properties.
Building Materials
Banana fibers are typically used for interior building materials and geotextiles. Many engineers incorporate them into composite boards to create a material that is resistant to fire and water, yet still lightweight enough where it can be easily transported.
These banana fiber composites also possess excellent stability under humidity as well as high compression strength. In addition, the fibers also offer high impact resistance and electrical insulation.
Rope & Twine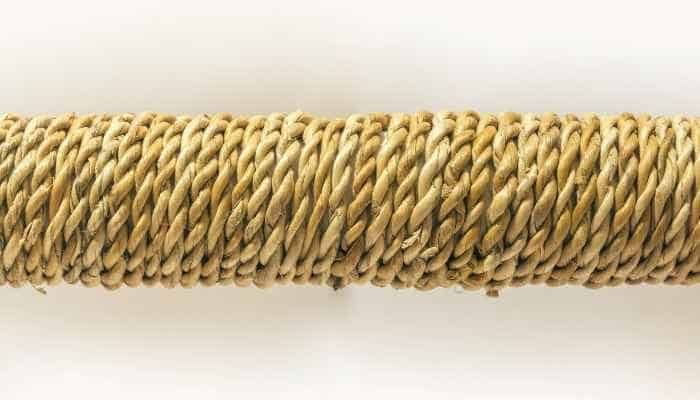 Banana fiber cordage is water resistant and very strong for its weight. It does not absorb much water because of the surface tension of banana fibers. This makes it a popular choice among many sailors who make their own ropes from this material especially when fishing.
Carpeting & Cladding
Banana fiber slabs have been used as cladding for walls and roofs in a few places, particularly in Africa. These banana fiber composites are lightweight but still durable enough to be used as a cladding material.
Food Packaging
Banana fibers can protect food from humidity and insects as well as prolong shelf life. They can be used to make banana fiber pouches and wraps, which are also completely compostable and biodegradable.
Biofuel
Banana waste can be used for biofuel production: ethanol fuel and methane gas. Ethanol is extracted from the pulp of bananas and methane gas is created from the banana leaves and stems. The pulp can also be fermented to produce ethanol while the rest of the plant is used for making biochar, which helps detoxify soil while improving its structure.
Other Uses
Banana fibers are useful in many other applications, including:
Which Countries Are Consuming the Most Bananas?
According to stats, the top banana-consuming countries in 2013 were:
| Country | Consumption |
| --- | --- |
| United States | 4 million tons |
| Brazil | 3 million tons |
| Japan | 2 million tons |
| Nigeria | 1.5 million tons |
| Mexico | 1 million tons |
| Egypt | 0.8 million tons |
| Germany | 0.8 million tons |
| Indonesia | 0.7 million tons |
| Russia | 0.7 million tons |
| Bangladesh | 0.6 million tons |
Why is Banana Fiber Sustainable?
One reason that banana fiber is sustainable is because bananas are one of the most efficient crops to grow – they require few pesticides, use little water, and have a high nutrient uptake.
Banana plantations also make up for approximately 15% of the total world's forests cover, which is about 4 million hectares (9.88 million acres).
The banana industry produces 10 percent of all exported tropical fruit and therefore plays an important economic role in the growth of many tropical countries.
The majority of diseases and pests that attack banana and plantain crops in the world today were introduced in the late 1800s and early 1900s, which increased the need to use increased amounts of pesticides and fungicides.
However, today we have a much greater understanding of these diseases and their impact on the environment. This has created awareness in many countries for organic farming as it is becoming more popular in both developing and developed countries.
Banana fiber has helped millions of people improve their living standards because it provides jobs, helps rural populations to rise up out of poverty, and provides an alternate income for farmers who do not use chemical fertilizers or pesticides.
The process of extracting banana fibers does not require the use of any chemicals – all it takes is hot water.
Banana fibers are also biodegradable and can be used to make compost or mulch in order to help restore soil quality.
As stated earlier, banana waste is very useful in the production of biofuel which helps reduce greenhouse gas emissions and can eventually eliminate them altogether.
Banana leaves can be used as feed for livestock.
What Are the Most Common Applications for Banana Fiber?
Banana fibers are mainly used in textiles, paper products, and flooring. Since it is a very versatile material, banana fiber can be processed into different forms depending on the requirements of each specific use.
Some banana fiber applications include:
Banana fiber is more expensive than most other alternative fibers because the process to extract it takes longer and it has a few limitations when used in industrial applications.
The Future of Banana Fiber
The future for banana fiber looks very promising as an increasing number of new uses for this versatile material continue to emerge. There is some research being done to turn banana fiber into paper, but it has not yet been released to the public. Banana fiber can also be combined with other fibers such as cotton or wool in order to create new textiles.
The Philippines has begun producing carpet tiles that are made from a mixture of banana fiber and wool.
In order to create new products, many companies have begun buying recycled paper in order New Zealand is the only company currently producing banana-based flooring tiles . This material is used as a substitute for vinyl flooring.
Banana Fiber in Robotics?
An article published by "Engineering & Science" quotes Dr. Ramakrishna Mallampati of National Tsing Hua University in Taiwan who, when asked about the significance of banana plant fibers and their potential use in robotics, said:
"Banana plants provide a new perspective on how we can achieve strong flexible structures. It is different from existing engineering approaches and even though it may take decades to come up with products like artificial muscles, if we start thinking about products that can be made from banana plant fibers, I think it will jump-start research in the right direction."
What Companies Are Using Banana Fiber Today?
There are many companies that use banana fibers as part of their main fabric.
Chico's Outlet
One example is Chico's Outlet. Chico's has been producing clothing for over 30 years and started using banana fiber in their clothing to reduce environmental impact.
Exotic Banana Fiber
Another company, Exotic Banana Fiber claims to be the only company in South America that specializes in producing banana fiber fabric. They claim they are also the pioneers of using banana fibers outside of Latin America. Their website touts that their products are intricately designed with modern technology to provide the best quality.
Exotic Banana Fiber claims that they have been at their current location since 2005 and use all organic fibers to produce their textiles. They also claim to support fair trade practices in the farming of bananas, recycling of water, and a farmer's cooperative.   Banana fiber apparel can be purchased from them directly or through other retailers.
U-KNIT
One company called U-KNIT uses banana fibers to make knit products. Their website shows how the banana fibers are made into yarn and then different types of clothing made using this yarn. Banana fiber yarn can also be purchased from them for DIY projects.
Breezy Girl designs
Other companies like Breezy Girl designs use fabric made with banana fibers to create clothes and accessories. The website claims that these fibers are starting to starting to pop up in many mainstream brands.
Conclusion
The future of sustainable and eco-friendly clothing looks bright, thanks to the banana plant. With so many companies using banana fibers in their products, we can expect this trend to continue for years to come! Now you know more about how these amazing materials are made and what they're best used for.