Is 65% Polyester 35% Cotton Stretchy?
Ever bought a really comfortable 65 poly 35 cotton pant that was, unfortunately, one size lower than what you usually wear? In those times, you wouldn't really feel like returning it – but it would bring you to the question, is 65% polyester 35% cotton stretchy?
As we know, polyester or cotton themselves are not stretchy fabrics – but there are various polyester yarns that contain some stretch, and if those yarns are combined with cotton, then you are in luck. Even if you get the standard non-stretchy poly cotton, there are some tricks that you can apply.
So don't get disheartened after buying the wrong-sized poly-cotton apparel – we have some solutions and information for you right here.


What is 65% Polyester 35% Cotton?
Before we dig deeper into how stretchy is 65% cotton 35% polyester, we need to know a little more about 65 poly 35 cotton. And we will be discussing that right here for your convenience.
Combination of Polyester and Cotton
Polyester and cotton are two different materials that can be used for different purposes entirely. Although both polyester and cotton are used for making apparel, their properties make them suitable for different attires.
So, what does the combination of polyester and cotton do? It not only combines all the properties of the two, but it also makes the fabric better than it would be individually!
65/35 ratio
There are many different ratios of the polyester and cotton combination. The percentage of each of the materials involved depends on the purpose of the usage of the fabric.
For instance, if you are going to make lightweight shirts and tops, then you would probably prefer a combination with a higher ratio of cotton. For more athletic outfits, the 65/35 ratio is ideal.
Yarns Used
Even with the 65/35 ratio of poly-cotton, the properties of the fabric can still vary depending on the yarns used. In general, lengthy yarns are looped to construct this fabric.
Some yarns will allow the fabric to be on the stretchy side; others will not allow the material to stretch at all. However, this is not something you will usually get to know about when purchasing the fabric.
How to Stretch 65% Polyester 35% Cotton?
As we have discussed earlier, 65 polyester 35 cotton is not naturally stretchy, given none of the fabrics normally come with stretchy properties. So, how should you do it? We will discuss that right here in this part of the article.
Use Higher Temperatures
If your 65 polyester 35 cotton does not stretch naturally, then you can always expose it to a higher temperature to do the trick.
In this case, you can use warm water, iron, and a handful of other materials that enhance the stretching ability of the fabric.
Just Use Your Hands!
Now, there are some poly-cotton blends that can be stretched naturally, i.e., 90% cotton 10% polyester blend. And if you are too afraid to use other materials in the process of it, then just stretch the fabric using your hands!
However, in this case, you surely won't be able to stretch the fabric permanently, and it will most likely go back to its original size – but it does the trick when needed.
Does 65 Polyester 35 Cotton Shrink?
You might need to stretch a fabric if it shrinks. Or you might think, if the fabric can stretch, then it can probably shrink too. But the good news is that this combination of poly-cotton doesn't shrink much.
It has a shrinkage of 2-3%; therefore, it won't be very noticeable, and it surely won't make much of a difference.
What is 65% Polyester 35% Cotton Used for?
One of the most diverse fabrics in the world is 65 polyester 35 cotton – but that can still make you wonder as to what it is used for. We will be talking about its uses so you can but this fabric for more of your apparels.
Regular Clothing
One of the most popular uses for 65 polyester 35 cotton is for clothing. Various pieces of clothing can be made using this fabric – and the thickness of the fabric can vary as well depending on its usage of it.
But of course, before you purchase clothing made of this fabric, you might come across the question – is 65 polyester 35 cotton soft? And we can assure you that it is softer than even cotton!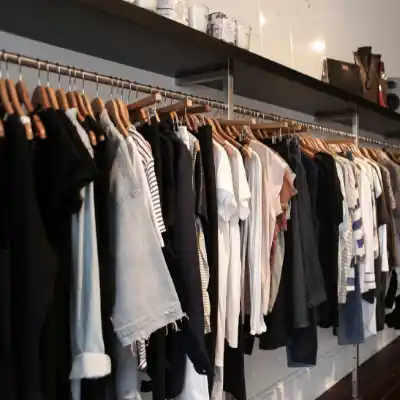 Athletic Apparel
Many athletic apparels are made of 65/35 poly-cotton blends. This fabric not only provides comfort but also provides enough breathability to be used for this purpose.
However, it may not be used for apparel that needs to be stretched a lot.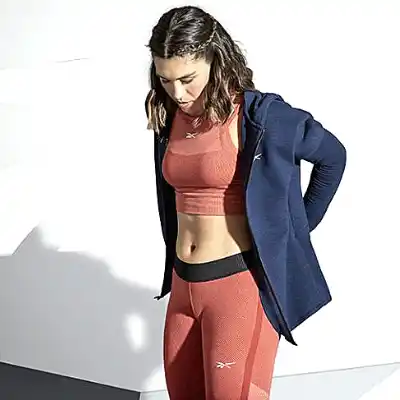 Home Uses
Aside from being used for regular clothing and athletic apparel, poly-cotton blends can be found all around the house as well – whether it is for bedsheets, pillowcases, curtains, etc.
Not to mention, you can use them to make various covers as well – and the designs that they offer can also be very diverse.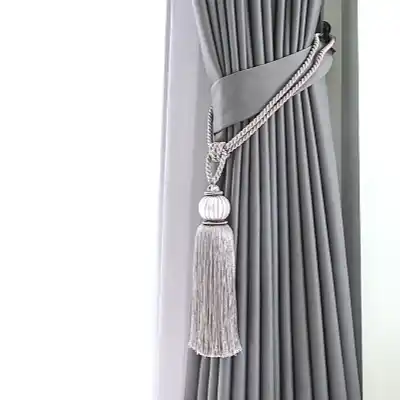 Characteristics of 65% Polyester 35% Cotton
To spot a true 65 polyester 35 cotton blend, you will have to know the characteristics of this fabric. And while we are here, you won't have to search for it all by yourself.
Strong and Durable
65% polyester 35% cotton is even stronger and more durable than polyester and cotton individually. So, they will last for a considerable amount of time, and you won't have to worry much about wear and tear.
Wrinkle-resistant
Tired of ironing your clothing now and then? The wrinkle-resistant poly-cotton blend will make sure you can wear it right after getting it out of your closet – so you will have to put less effort into it.
Breathable
Is 65 polyester 35 cotton breathable? The answer is yes, very much so. In fact, it is more breathable than cotton alone. This aspect of the item makes it suitable for yoga and sportswear.
Cheaper and more comfortable
Despite getting so many facilities, you won't have to worry about splurging more than your budget when buying 65 polyester 35 cotton. Not to mention, this is very comfortable for daily life use as well.
Retains Color and Doesn't Fade
As we have mentioned that this fabric is really durable, it also includes the fact that it is good at retaining color and doesn't fade easily. Hence, your attires are going to look new even if you use them for quite some time.
Final Words
Is 65% polyester 35% cotton stretchy? The answer is both a yes and a no, depending on the yarn used for making the fabric. While stretchiness is an important characteristic that you shouldn't overlook, this blend comes with other benefits that should matter as well.
And we hope this article has given you more insights regarding that, along with how stretchable it is.