Is 95% Polyester 5% Elastane Stretchy?
Sweaters are best worn baggy – and so are most winter jackets. So, if you accidentally buy one your size, you might feel the need to stretch them out. In those cases, it is necessary to see what they are made of, and if the material is 95 polyester 5 elastane, then you might wonder – is 95% polyester 5% elastane stretchy?
Well, the thing is, polyester itself doesn't always stretch (it really depends on the yarn). But the 5% elastane present in the fabric does the trick – so will your 95 polyester 5 elastane sweater stretch? Yes, it surely will, and you will get to enjoy baggy winter clothes.
For more tricks and information, go through our comprehensive article.


What is 95% Polyester 5% Elastane?
You have surely heard of polyester – elastane, on the other hand, probably not so much. So before you start finding answers on whether a combination of these materials will stretch or not, let's discuss more about what this fabric really is.
What is Elastane?
Elastane, alternatively known as spandex, is a synthetic material that is well-known for the elasticity that it offers. Most apparel that needs to stretch and provide tight and body-hugging fittings is usually made of this material.
At the same time, this fabric provides other beneficial features as well that make it a very popular choice when making clothes and clothing accessories.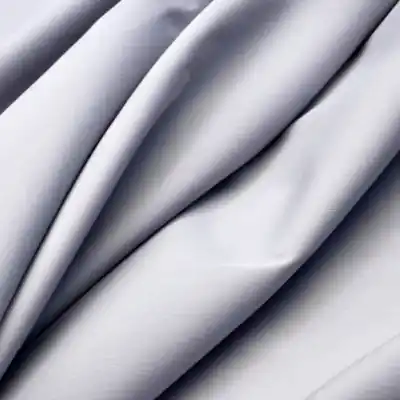 95/5 Ratio
We are talking about a fabric here that contains both elastane and polyester. And this combination isn't just in any ratio – it comes with 95% polyester and 5% elastane.
So, it is mostly polyester with some characteristics of elastane – for instance, its stretching properties.
Combination of Synthetic Materials
We have mentioned above that elastane is a synthetic material – similarly, polyester is a synthetic material as well. As a result, it is rather easier to combine them.
Is 95% Polyester 5% Elastane Stretchy?
Now we come to the real question of whether 95 polyester 5 elastane is actually stretchy or not. We will be discussing it in detail because some people assume that polyester itself is stretchy, which is not always true. So let's get to the depth of this fabric type.
Is Polyester Stretchy?
In general, when we talk about polyester, we often assume that polyester is a stretchy material. In reality, however, that really isn't the case – at least, not always.
Polyester yarns can vary from one another, and this determines whether they will be stretchy or not. The reason why polyester itself is considered to be stretchy is that its blends, including 90% cotton 10% polyester, are usually always elastic.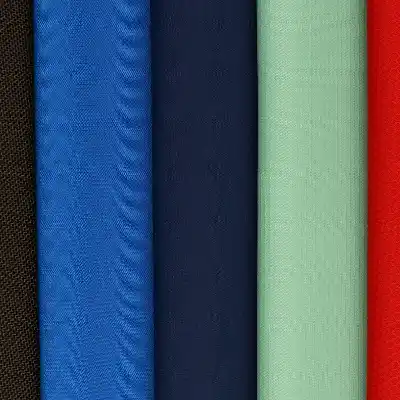 Is Elastane Stretchy?
One of the stretchiest materials out there is elastane itself. Any material made of 100% elastane will definitely be very stretchy – but you don't usually find fabrics that are pure elastane.
That is because the material itself does not have that many benefits, and so it is often combined with other materials for added advantages.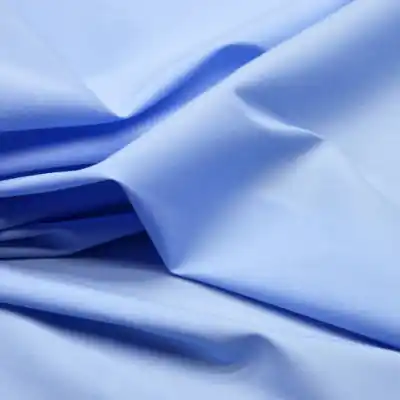 Is 95% Polyester 5% Elastane Fabric Stretchy?
So far, we have established the fact that polyester itself isn't always stretchy and elastane always is. Hence, when you combine 95% polyester with 5% elastane, it results in a fabric that is quite stretchy.
If you come across this fabric, then you can automatically assume that it will stretch based on the fact that it contains elastane.
How to Stretch 95% Polyester 5% Elastane?
Need to stretch 95 polyester 5 elastane a bit more than it naturally can? Well, here are some tricks and information that will help you in the process!
Warm Water/Iron
In general, you can stretch 95 polyester 5 elastane pretty easily. But if you want to keep it stretched out for longer, or make it loosen up more than it naturally can, then expose it to higher temperatures.
Two of the best ways of doing it are to use warm water and iron. Rinsing it with warm water always does the trick, but if that's not available, then iron the fabric, and that will help.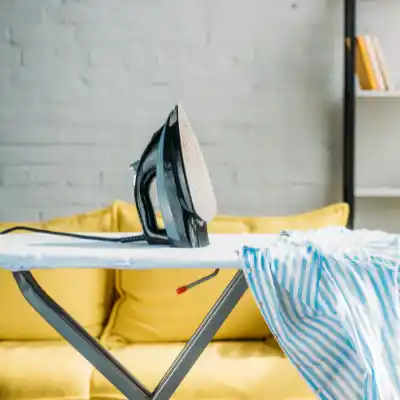 Can the Fabric Be Stretched Permanently?
If you are hoping to stretch out your 95 polyester 5 elastane fabric permanently, then we have some bad news for you. While elastane can stretch easily, it returns to its original shape and size after a while.
As a result, you can keep it stretched out for longer, but you surely can't expect it to loosen up permanently.
Will the Fabric Stretch After Wearing?
Do you have apparel made out of 95% polyester 5% elastane that is smaller than your regular size? Well, no need to worry because this fabric can stretch after you wear it.
However, in most cases, it will fit you like a glove, and that might be uncomfortable for you at times – so it is always best to buy your correct size!
What is 95% Polyester 5% Elastane Used for?
Now that you know all about 95 polyester 5 elastane, it is time to get familiar with the uses of this fabric.
Winter Garments
The most popular use of the 95 polyester 5 elastane fabric is making winter garments out of it. Sweaters, jackets, sweatshirts, you name it – this fabric provides the ideal comfort and thickness for all of it.
Hence, if you are out shopping for winter clothing, then do remember to check what the clothes are made out of – if it's 95 polyester 5 elastane, then it will surely be good.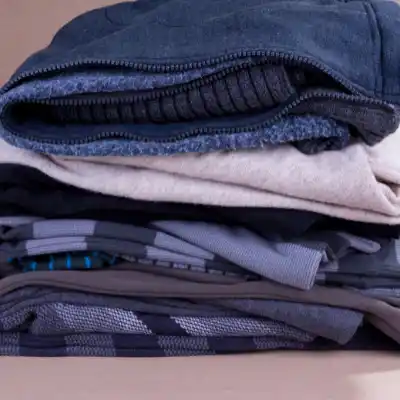 Sportswear
Since the 95 polyester 5 elastane fabric is quite comfortable and breathable, it can be used to make sportswear as well. Whether you need a jersey for football or an outfit for your gym sessions, this is quite the ideal fabric.
In fact, most people prefer sportswear made out of this blend nowadays.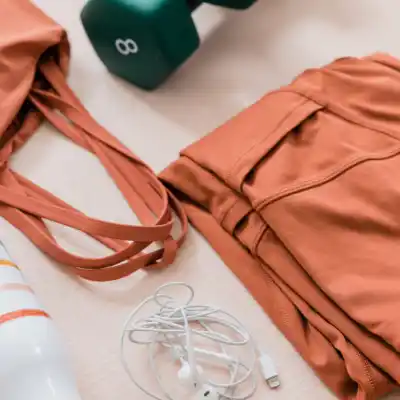 Clingy Dresses
Some dresses look best when they hug your body – and for dresses like that, 95 polyester 5 elastane is often the best choice of fabric. Not only will this fabric provide a tight-fitting, but it will also ensure enough breathability.
Hence, when getting clothes of this sort, you will find that most of them are made of this fabric.
Final Words
Is 95% polyester 5% elastane stretchy? Well, the answer, in short, is yes. It is overall an amazing fabric that can be used for various purposes – winter clothing, gym outfits, etc.
Hence, you can always rely on this fabric and buy it without thinking about it a second time. Also, don't forget to check out our article on – is 65% polyester 35% cotton stretchy.
Adios!