Best Fabric Repair Kit for Upholstery and Clothing
One of the cheapest ways to repair fabrics and upholsteries is to using the best fabric repair kit. But how are you supposed to find the best ones amongst so many options?
Rejoice!
We have curated an in-depth review of the 4 finest fabric repair kits which accommodate the necessary equipment at a competitive price.
Some garment repair kits are utterly expensive, and they don't even include the basic accessories.
Or, in another case, you will see fabric mending kits are staked up with tools that you don't even need.
Hence keeping all these inconveniences in mind, we focused on the mass demands of consumers and outlined this review. Hope these best selling repair kits help you get past all the problems pertinent to fabrics.
4 Best Fabric Repair Kit Reviews
Make sure to stick to the end of the review as each of the repair kits is compiled focusing on your specific needs.
1. TEAR-AID Fabric Repair Kit, Type A

2. Master Manufacturing Fabric Upholstery Repair Kit

Best for upholstery repair, including car seat and couch

Matches almost all colors

Perfect for clothing repairs

Can increase the width of apparels
1. TEAR-AID Fabric Repair Kit, Type A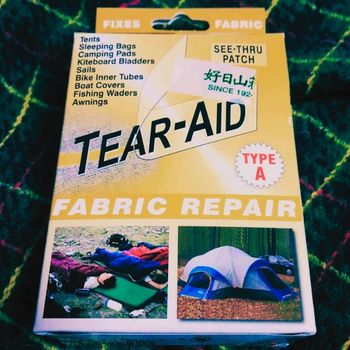 Features
Application: Most fabrics(natural and synthetic), plastic, rubber, etc.
Type: See-thru
Property: Abrasion resistance, matte finish
Standout Feature: Resists puncture and works on wavy surfaces
Nothing compares to high-quality repair patches. Not only do they facilitate easier application, but they also help to mend tears and holes.
Just like TEAR-AID repair patches that come at a very affordable price and allows seamless repair within a blink of your eyes.
These are usually for basic mendings such as filling up holes, stains, and tears. And the adhesive is strong enough to deliver a long-lasting outcome.
Here when we say adhesive, we mean pre-applied ones. You don't need to associate any glue or messy adhesive to get your job done.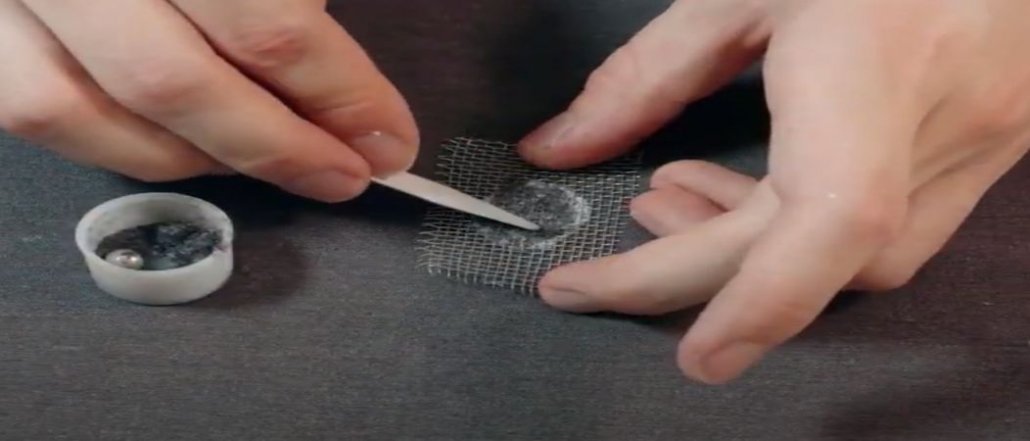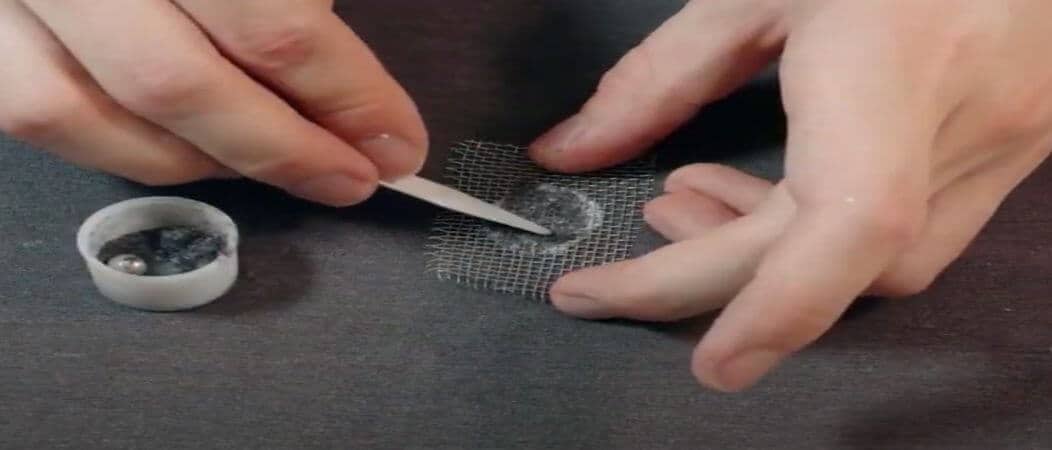 Besides, the package itself incorporates one "3 inches by 12 inches" tear aid patch, a reinforcement filament, alcohol pads for prep, and an application guide.
Now, if you don't need the entire patch (which we suppose you don't), you can make personalized cuts using scissors. And while repairing the tears, consider using the reinforcement filament on both sides of the garment.
Moreover, this repair kit is compatible with nylon, rubber, canvas, plastics, polyethylene, non-oiled leather, etc.
So you don't have to limit yourself to fabrics only.
You can go beyond!
To conclude, the see-through profile of this patch will allow you to work on any color without any perplexes. You will have a matte-smooth finish that no one can assume any mending was ever done.
2. Master Manufacturing Fabric Upholstery Repair Kit, Assorted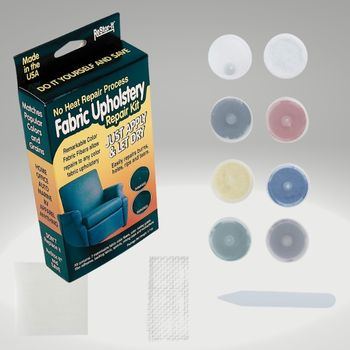 Features
Application: Fabric Upholstery
Type: Colored Fiber Mixture
Property: Quick-drying
Standout Feature: 7 intermixable colors
Imagine a fabric with bright colors that you are going to repair. What happens if you use any ordinary fabric repair kit?
Arguably the color doesn't match, and the changes become noticeable or somewhat vivid.
But when you use the Master Manufacturing repair kit, you are open to repair different colored garments. Because it provides irreplaceable color fabric fibers that mend any color upholstery within 20 minutes. Thus, it's regarded as the best fabric upholstery repair kit that'll fix your car seat or couch in a jiffy.
The best part of this cloth seat repair kit is the color compatibility. It matches almost all the popular or universal colors and grains of couch and car seat.
Here the fabric couch repair kit includes different colors, a color mixing guide, mixing cups, an applicator, and a brief instruction manual.
As the colors are intermixable, you can create a whole new color that suits your garment. Now, if you want a seamless finish with utmost steadiness, then make sure to let it dry for a whole day or 24 hours.
But if you are okay with mediocre stability, for instance, mending the rips and holes, then 20 mins is enough.
Just mix the colors, apply them to the object using the applicator and let the garment soak the colors consistently.
You can use this car upholstery repair kit for quick, easy repairs like burns, holes, rips, tears, blemishes, bumholes, uneven wood, paneling, flawed surfaces, etc., just keep the prescribed fabrics in mind before using this as it can't be applied on every garment or upholstery.
For instance, leather, carpeting, laminates, wood, vinyl fabric upholstery, etc., are compatible with this repair kit.
3. Sewing Aid Repair Kit for Clothes, Hemming Fabric Tape, Iron on Patches for Jeans and Cotton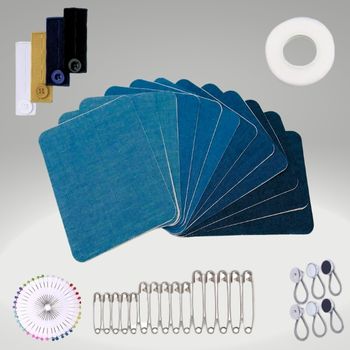 Features
Application: Denim and apparels made of cotton or made-made fibers
Type: Colored fabric tape, iron-on patches
Property: No-sew technique
Standout Feature: Can expand or shorten garments
This repair kit is a bit different than the previous ones as you need to heat press to make the repair stable and effective.
Also, it's specifically crafted for jeans, shirts, and collars. You will get all the no-stitch notions that help you enhance the life expectancy of your garments.
Moreover, we find this one super useful as thrift clothes have this tiny holes and burns, and after applying this hemming fabric tape, they instantly regain the newness!
So it's like the easiest and most affordable hack to make your DIY dresses or using thrifts.
In this fabric repair kit for clothes, you will get an iron-on fabric repair tape, forty glass head sewing pins, twelve denim iron-on patches, three cotton patches, extenders for waistband and neck, safety-pins, and finally, a guide for proper application.
Here you won't need to use a heavy sewing machine or any needlework.
Just focus on the affected regions of your garment, apply the patches, turn on your iron, press it against the repair sheet, and wait till it's done.
Trust us when we say this is probably the most lucrative deal you have ever laid eyes on.
Because technically, if you buy all the items separately, it will cost you double. Hence having this kit for your repairing your everyday clothes is mandatory.
4. ZEFFFKA Premium Quality Fabric Iron-on Patches Inside & Outside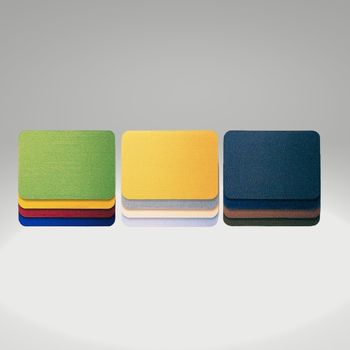 Features
Application: Most fabrics(natural and synthetic)
Type: Colored patches
Property: Machine washable, outside applicable
Standout Feature: Highly abrasion-resistant
Equivalent to the second product, this one also offers different colored patches so that it can blend well with different garments.
The application here requires ironing. You need to preheat the iron at its maximum setting. Then lay out the patches on the flawed area and press the iron against it. Allow it to sit for approximately 60 seconds. Put a gentle pressure or move slowly while pressing.
Overall it will take 2 minutes to get the work done. Now in this fabric couch patch kit, you will get 14 iron-on patches for fabric seat repair.
Albeit, there are no additional accessories like safety pins and tweezers. Only these patches will do the job anyway.
You don't need to operate any needle-work or mess with the best fabric adhesives. The patches have durable glue applied on both sides so that you can mend both sides of the garment.
Be it inside or outside.
Compared to the price and color accessibility, this is a pretty good deal to strengthen the life of your clothes.
How to Repair a Car Seat Using the Best Fabric Upholstery Repair Kit
The process is pretty simple if you have the perfect fabric car seat repair kit like the Master Manufacturing Repair Kit. It goes like this –
First, you'll have to cleanse the area.
If yarns are sticking out from the borders, then make them flat.
Now, you'll have to cut a small piece from the supplied fabric according to your requirements.
Place the cut fabric under the seat fabric.
Next, apply the supplied adhesive.
Now, it's time for dye colour mixing. You can use our chart to get your desired hue and tone by mixing the supplied colored fibers.
When the mixing is complete, add adhesive.
First, apply the mixture to the affected portion to fill that area.
Then, use the applicator screen to finish it off.
Give it time to dry-off.
You can apply more coats if the depth doesn't match.
That's it! It's as easy as that.
Frequently Asked Questions
What is the best fabric repair kit?
In our tests, we found the Tear-Aid Fabric repair kit to be the most suitable, considering its ease of application, compatibility, and price. You can use this as an auto upholstery repair kit plus a fabric repair kit for couch.
Can a fabric repair kit work as an alternative for sewing?
Yes, for rips and tears, you definitely can. But for seam joints of your car upholstery, you must use the best sewing machine for auto upholstery.
Final Words
We tried our best to remain as transparent as possible. And the points are clearly stated so that you can differentiate each other.
For example, the first product is an all in one repair kit that can work individually and requires no heat-on application.
Also, it's applicable for your home and office fabrics and upholstery.
The second one works just fine but with an added leverage of color-matching.
As opposed to that, the last 2 are confined in certain jobs and require heat to get the repair done. We hope this brief clarification will help you find the best fabric repair kit in no time.
REFERENCES