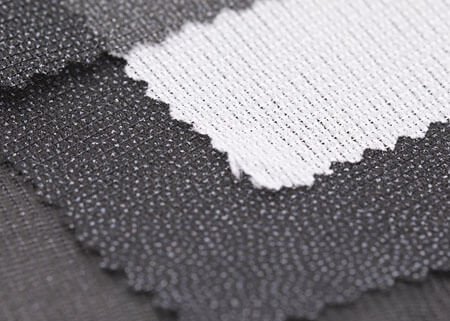 Commonly fabric of the garments is spread first, and then one layer of interlining is placed, keeping the resin side of the interlining on the fabric of the garments. This is called a single fusing. This type of interlining is comparatively easier. For making various types of garments except for the single fusing, other types of fusing are done. Those will be discussed in this article.
Types of Fusing
Among the many types of fusing techniques that are applied in garment industries, there are the most popular ones –
Reverse Fusing
The fabric of the interlining Is spread on the fusing bed.
The part consists of resin is directly upward
Then the fabric of garments is spread on the resonated part of fabric & fusing is done
This is called reverse fusing
The volume of the interlining is shorter than the volume of the fabric of the garments because it is complicated to place the two components properly.
Proper spreading is difficult in this fusing
The machine in which heat is applied by the head is useful for reverse fusing
Temperature is to be controlled with care
Sandwich Fusing
In continuous fusing machines, the heat is applied from both sides of the fabric; this means from top to bottom.
In this process, two interlining are placed between two fabric of garments
Production can be increased but needs more time
If the heat and pressure are not well controlled, then strike back may occur.
Fusing may not be as expected
Double Fusing
Two types of interlining are joined with the garment's fabric in a step during fusing.
This type of interlining generally joined at the collar of the shirt &at the front part of the coat.
Maintaining temperature, accurately cutting, and setting of the part of the garments are very much essential
What Are the Defects of Fusing?
When resin of interlining is passed through the lower part of interlining during fusing due to uncontrolled heat & pressure is called striking back.
When resin of interlining is passed through the upper part of interlining due to uncontrolled heat &pressure, then the defect is called striking through.
https://textiletuts.com/wp-content/uploads/2020/06/Featured-Image-of-Fusing-Garment.jpg
450
450
Sahjad Ektedar Promith
https://textiletuts.com/wp-content/uploads/2019/12/texttile-tuts-logo-300x35.png
Sahjad Ektedar Promith
2020-06-06 23:54:42
2020-07-21 23:36:18
Types of Fusing for Garments