Why Do My Jeans Stretch Out Too Much?
Got a favorite pair of jeans that has stretched out to the point where you cannot wear them anymore? That is surely a bummer, and it probably has got you wondering as to why your jeans stretch out too much.
In this case, you have various factors to blame – but it is mostly the fabric that jeans are made out of that you will be blaming. Basically, the fabric of jeans does not retract, and the threads of it only expand over time. As a result, they never really get back to their original size once they have stretched out.
If none of that is making much sense to you, then don't worry because we've got you covered. In our comprehensive article, we will discuss more details regarding it.
What Are Jeans Made Out of?
To know why your jeans stretch out so much, you will have to dig deeper into their fabric. And to make sure you don't have to go through the hassle all by yourself, we are providing all the necessary information right here.
Pure Cotton
Denim is one of those fabrics that is made of pure cotton – no blend of anything else in the fabric, just pure and strong cotton. Surely, some denim can have a mixture of other materials, but for getting the perfect texture, having the fabric made of 100% cotton is necessary.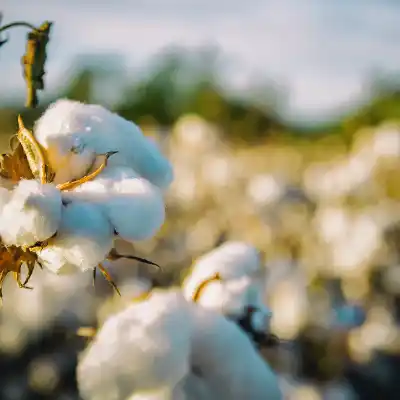 Twill Weave
Another important aspect when it comes to the making of the denim fabric is the twill weave. The purpose of the twill weave is to create a diagonal ribbing pattern. On the other hand, the twill fabric is warp-facing, and as a result, you will find the warp yarns to be more prominent on the right side.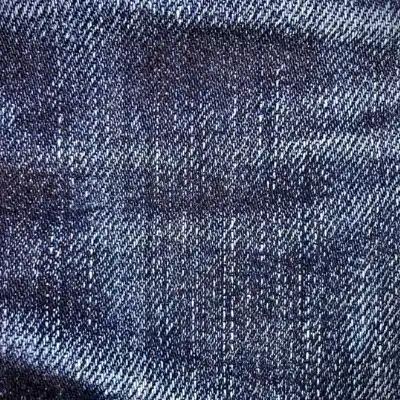 Why Do My Jeans Stretch Out So Fast?
If you have a pair of jeans that is exactly your size, then we have some bad news for you – it will stretch out over time, so it won't give you a slim-fit look. Now, you might be wondering as to why does that happen, and we will speak of that elaborately over here.
Cotton Stretches Easily
If you have gotten yourself a pair of traditional denim, then chances are it is made of pure cotton. And the thing is, cotton stretches easily – the threads can expand a lot more than you would expect them to.
The worst part is that once the threads expand, they don't really retract – that is, the jeans will remain stretched out and won't get back to their original size.
Blame the Dryer
When you put your jeans in the dryer, while it will dry the jeans perfectly, it will also pull the fabric of the dryer.
As a result, the fabric will stretch out eventually and remain stretched out. Hence, if you want to prevent that from happening, consider drying your jeans naturally.
Over-Washing Can Do Some Damage
No need to wash your jeans every single day or even every single week because, chances are, it is doing more harm than good. Yes, over-washing can potentially stretch out your pair of jeans permanently.
And that will result in your pants rolling down at the waist – hence, it is better to wash off your jeans as rarely as possible.
How Much Do Jeans Stretch Over Time?
By now, you should be cautious about buying a pair of jeans that is exactly your size, and you might be wondering how much smaller of a size should you go for. That is, how much do jeans stretch over time? We will be answering your queries right here.


3%/5% of the Total Fabric
With all the talk about jeans getting stretched out significantly, you might be wondering how much damage does occur usually. And to describe it in numbers, 3%-5% of the total fabric gets stretched out.
Doesn't make sense? Basically, a pair of jeans that fit you perfectly when you first bought them, might start getting a little comfortable after a few months of usage. Although that doesn't sound bad, it might not look as good.
An Inch or Half An Inch
Now, let's talk about how much of the size is affected due to all the stretching. Let's say you bought a pair of jeans that matches your waist size perfectly. After a few months, you might notice that it is an inch or half bigger than your waist size.
And you will be able to feel the difference after you wear it, as well as in the measuring tape.
What to Do When Jeans Stretch Out?
In case your jeans have already stretched out, and you are thinking of throwing them, we have got a better solution for you right here. No need to throw out one of your favorite pieces of clothing from your closet – we got you covered.
Wash Them in Hot Water
We have mentioned before that the cotton threads don't really retract – so you can't expect jeans to stretch back to their original size once it has stretched out. But, there are ways of shrinking it.
One of the top-notch ways is using hot water. Basically, the fabric can shrink in hot water – just make sure the temperature is as high as it can be.
Use Liquid Fabric Softener
Another amazing component that will easily shrink the denim fabric is liquid fabric softener. Combine it with warm water and spray the mixture in places where you would want it to shrink.
Keep it on for a while, and then rinse it off – preferably with warm water. However, don't over-wash it as that can have an adverse effect.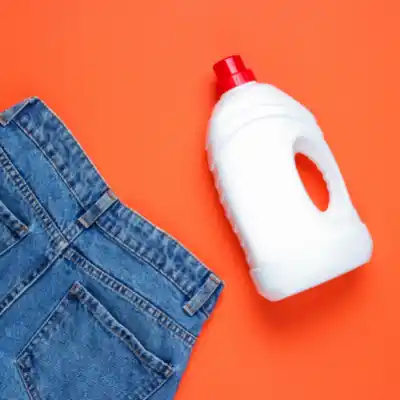 Final Words
Jeans only look good when they fit you perfectly – they lose their appeal as soon as they start stretching out. If you have been wondering why jeans stretch out too much, then we hope this article has answered your question.
At the same time, you may find our article on do American Eagle jeans shrink interesting.
Adios!