Burning Truth Behind Cotton Balls: Are They Flammable?
Cotton balls are useful for applying nail polish, applying skin care products, and removing eye make-up, but many people wonder if the cotton balls are flammable. Are cotton balls flammable?
Cotton balls are made from 100% cotton, which contains cellulose as its primary constituent. Due to their composition, cotton balls are flammable, just like wood. However, they are not as flammable as some other household items. For example, 100% cotton balls are more flammable than paper or wood balls.
You might be interested to learn about this for two reasons. One, for the safety of your house; two, how to start a fire with cotton balls for emergencies or other purposes. We will explore both in this article and get a bit technical for the nerds like me out there.
What Is a Cotton Ball Made of
A cotton ball is a small piece of cotton that is typically used to apply or remove a liquid—such as nail polish remover, makeup remover, or lotion—due to its absorbent properties.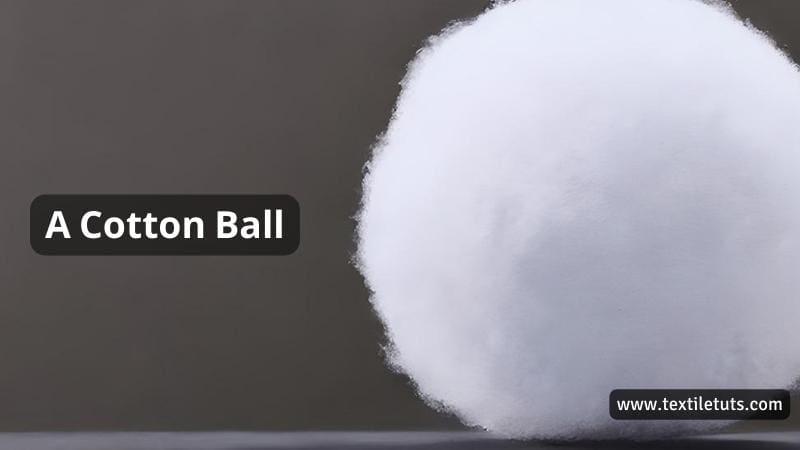 Some cotton balls are made with 100% cotton, while others may contain synthetic fibers—such as rayon—which are less expensive and do not need to be individually wrapped.
If you choose to use synthetic-fiber cotton balls, look for brands that claim to be made from post-consumer recycled fibers—as these will be better for the environment.
Your 100% cotton ball consists of these compounds:
| Constituents | Percentage |
| --- | --- |
| Cellulose (Highly Flammable) | 94% |
| Ash | 1.2% |
| Pectin (Responsible for low absorbability) | 1.2% |
| Natural Wax (Responsible for low absorbability) | 0.6% |
| Sugar | 0.3% |
| Pigment | Trace |
| Others | Trace |
What Makes Cotton Balls Flammable
Cotton balls—though made from vegetable fiber—are flammable.
Typically, cotton balls are made from cottonseed oil that is contaminated with some cotton lint (the fuzz you see on the cotton).
Toxicologist Dr. Chris Proctor said, "Lint is highly flammable and burns easily, which can create a fire hazard when used to absorb liquids." These lints offer more exposed surface area. Therefore, the chances of them catching on fire are pretty high.
Unless the balls are treated with flame-retardant chemicals, they will burn. This is why if you are buying these balls to use as candles or similar purposes, read the labels to avoid those that are treated with flame retardants.
How to Start an Emergency Fire Using Just Cotton Balls and Vaseline
Steps to Starting an Emergency Fire Using Cotton Balls and Vaseline:
Step 1: Gather Necessary Supplies
Purchase a bag of extra large cotton balls and a small container of Vaseline or its equivalent. Make sure they are cotton, not polyester.
Have any necessary additional supplies such as newspaper or a protective layer, as well as a small pill bottle to store the cotton balls in.
Step 2: Prepare Cotton Balls
Tear each cotton ball open to expose as much surface area as possible. Do this prior to coating with Vaseline, so that your fingers remain clean and free of sticky residue.
Step 3: Coat Cotton Balls with Vaseline
Apply a decent amount of Vaseline to each of the cotton balls—making sure that you coat all of the fibers and work it in well.
You want the cotton balls to be coated enough that they will easily ignite from a flame or spark, but not so heavily coated that they are too difficult to light and burn for a long time.
Step 4: Store and Transport
Once your cotton balls are coated with Vaseline, store them in the pill bottle until you need to use them.
When starting an emergency fire, transport the bottle of cotton balls with you—if possible—so that they are readily available when needed.
Step 5: Start the Fire
If starting a fire from scratch, use any appropriate ignition source—such as matches or a lighter—to start a flame or spark at one end of the cotton ball. Gently blow on the flame until it catches and begins burning steadily for several minutes or more.
If already working with an existing flame or ember, simply add one of the Vaseline-coated cotton balls to the fire to quickly and easily ignite it and keep it burning steadily.
It's time to enjoy your emergency fire, knowing that you are prepared for any situation with your stockpile of Vaseline-coated cotton balls!
How Long Do Cotton Balls Burn
If you have coated the cotton balls as instructed above, a single cotton ball will burn for at least three minutes. The more vaseline you apply, the more time it'll stay ablaze. However, raw cotton balls won't burn for this long. You can expect 1 minute of flame out of them. And the flames won't be near as prominent.
Comparison of Flammability of Cotton Balls vs Wool
| Fiber Ball | When Close to the Flame | Touching the Flame | After Touching the Flame | Smell | Residue |
| --- | --- | --- | --- | --- | --- |
| Cotton | Ignites as the flames draws near | Burns quickly | Continues to burn | Burning paper | Grey ash |
| Wool | Fibres stick together and curl away from flame | Burns slowly | Stops burning | Like burning hair | Dark, hot ash – easy to crush |
Why Cotton Bale Fires Are Hard to Extinguish
If you have paid close attention to the constituents in the table above, you have already noticed that raw cotton has pectin and other coating materials in it. These materials are hydrophobic, meaning they don't absorb water.
Therefore, if by any chance, raw cotton bales in a spinning factory catch on fire, it will be pretty hard to extinguish them. Because the water just won't penetrate the surface layers efficiently.
The cotton that you and I wear is scoured first. Meaning these coating materials are removed before dyeing and other processes.
Deaths Related to Clothes Made of Cotton(Primarily) Catching on Fire
Here is a statistics collected by Mark Hobbs, a fire investigation officer at East Sussex Fire and Rescue Service:
| Country | Number of Deaths | Age of Victims | Additional Information |
| --- | --- | --- | --- |
| Australia | 12 | Over 65 years old | Period: 2000-2006 |
| USA | 120 | 65 years old or older | Period: 1999-2004; Annual average of 4,321 clothing-related burn injuries treated in emergency departments |
| Britain | 80 | N/A | N/A |
How to Safely Handle Cotton Balls
Use a Tongue Depressor
Or you can use a tongue depressor—a flat piece of hard plastic with a tongue-shaped end. Wipe the cotton ball over your tongue, using the depressor to gently press down on the cotton ball to pick up any excess liquid.
Use a Toothbrush
You can also use a soft-bristled toothbrush to clean your tongue. Simply dip the toothbrush in the water and scrub gently. You can also use a toothbrush with antimicrobial essential oils.
Use an Oral Irrigator
An oral irrigator is a device that uses a jet of water to clean your teeth and gums. You can use an oral irrigator to rinse your tongue—just be careful not to use too much pressure or you might cause yourself injury.
Rinse Your Mouth Out With Water
Rinsing your mouth out with water at regular intervals can help to keep your breath fresh. A glass of water with a few drops of peppermint oil can help to freshen your breath, too.
Repeat the Routine Throughout the Day
Wiping your tongue clean should be a daily routine—the more you do it, the less unpleasant your breath will be.
What Are the Benefits of Using Cotton Balls
Cotton balls have been used for ages as a makeup remover and skincare tool. It's a multi-purpose tool—one that has multiple benefits:
Some people believe that cotton balls are better than using cotton pads because they don't soak up so much product at once—meaning you're wasting less and using less. Using cotton balls for skincare also helps avoid contaminating your products with germs from your hands.
Cotton balls are also good for removing makeup from hard-to-reach areas—like around your nose or under your eyes—as they fit easily into small spaces. Using cotton balls is also an eco-friendly alternative to disposable cotton pads.
What Are Some Uses for Cotton Balls
Cotton balls are multipurpose tools in a household—they can be used for a variety of things.
Some of the most common uses for cotton balls include cleaning stains and messes around the house, removing nail polish from your fingers, and keeping small items from rolling off of a table or countertop.
Cotton balls can also be used to apply or remove beauty products and medications that need to be rubbed in.
And like we already discussed, cotton balls can be used as fire starters when you're camping or—in an emergency—when you need a little bit of fire.
What Is the Best Way to Store Cotton Balls
Storing cotton balls in an airtight container is one of the best ways to store them—this will keep them from getting moldy or wet. Storing them in a Ziploc bag is also a good idea, but they'll stick together.
If you don't have an airtight container, you can store them in—just make sure to separate them so they don't stick together.
It's also important to make sure that the cotton balls you use are dry. Wet cotton balls can lead to mold growth and bacterial growth.
If they get wet, they should be thrown away and replaced with dry cotton balls—preventing these issues in the first place.
Conclusion
Cotton balls are an excellent household item. Although they are flammable, they are useful for many tasks. Like many other household items, cotton balls should be handled with caution to avoid potential safety hazards.
Have you ever accidentally dropped a cotton ball into your stove? How did you remove it? Leave a comment below to let us know.