Why Do My White Socks Turn Blue? – The Science Behind Color Transformation
Have you ever noticed that your pristine white socks mysteriously take on a faint blue tinge after a few washes? It's a common problem that many people face, but few understand the root cause.
One of the main reasons for this annoying phenomenon is the presence of dyes in other clothes that are washed with white socks. Dark-colored clothes such as jeans, dark socks, and dark towels contain dye that can bleed off during washing. The dye then attaches itself to the white socks, causing discoloration.
So, now that you know one of the primary reasons why white socks keep turning blue. Keep reading this blog post to learn about all the other information you need to fix and prevent this frustrating problem.
Reasons for White Socks Turning Blue
White socks are a staple in many people's wardrobes due to their versatility and ability to match almost any outfit. However, it's common for white socks to turn blue over time, leaving wearers puzzled and frustrated.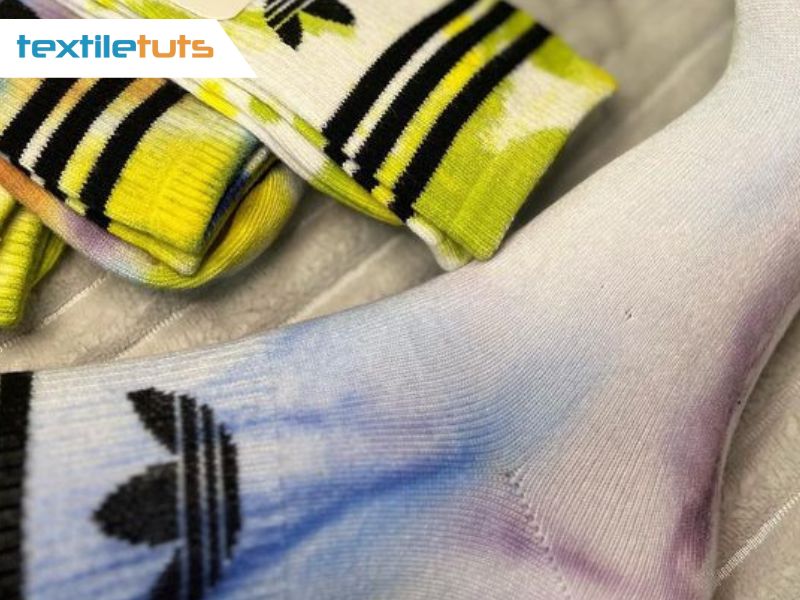 Several factors contribute to this phenomenon, ranging from lifestyle and laundry habits to the materials used in footwear and detergents. Below are the key reasons why white socks may end up turning blue:
Sweating and Body Temperature
One of the primary reasons for white socks turning blue is excessive sweating. When we sweat, the moisture combines with natural oils and bacteria on our skin, which can lead to a chemical reaction with the fabric of the socks.
This reaction can cause the white color to shift, resulting in a bluish or grayish tint.
Lifestyle and Laundry Habits
Active individuals who engage in intense physical activities or wear socks for extended periods may experience more significant sweat buildup.
Additionally, improper laundry habits, such as not thoroughly rinsing the socks after washing or leaving them damp for too long, can contribute to discoloration.
Footwear Material
The material of the shoes worn with the white socks can play a role in causing the color change. Certain shoe materials, such as dyed leather or synthetic fabrics, may transfer color onto the socks through friction and sweat.
Improper Washing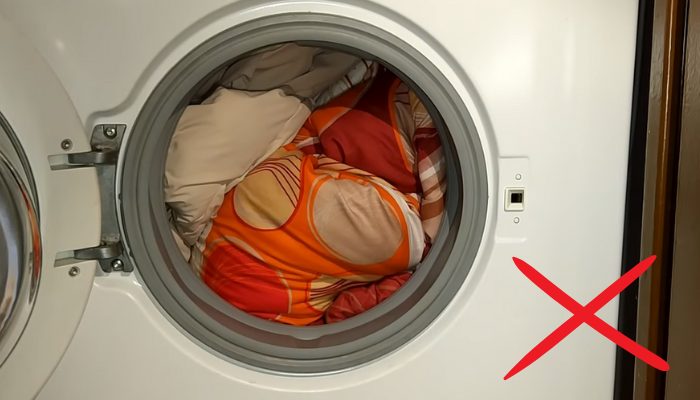 Washing white socks with colored clothing or garments that release dye during washing can lead to color transfer. The dye from other items may bleed onto the socks, causing them to lose their pristine white appearance.
Low-Quality Dyes
Some white socks may be made with low-quality dyes more prone to fading or reacting with sweat and other substances. These types of dyes may not be as colorfast as higher-quality options, making the socks turn blue over time.
Contact with Bleach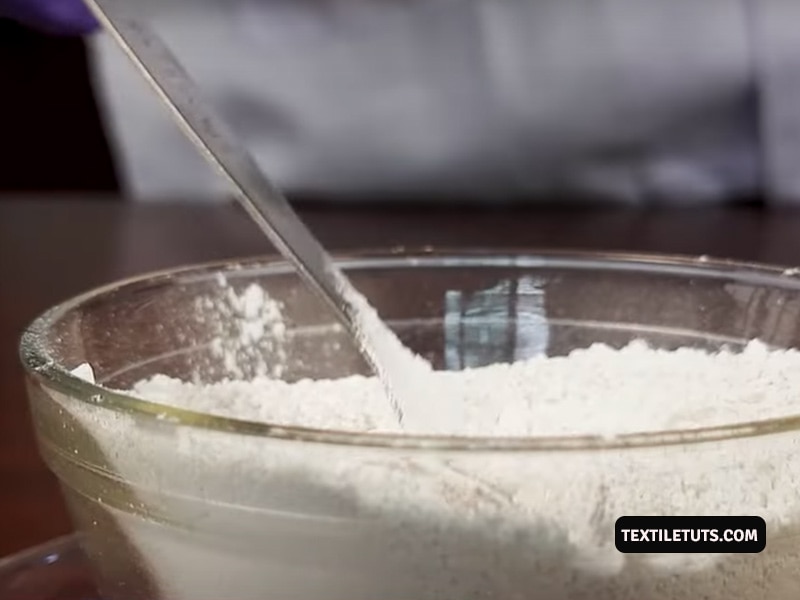 While it may seem counterintuitive, exposing white socks to bleach can sometimes cause them to turn blue. Bleach can react with certain chemicals or materials in the socks, resulting in discoloration.
Dyes in Detergents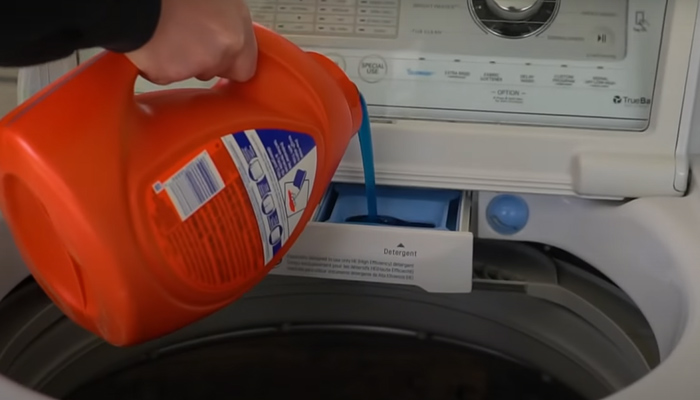 Certain laundry detergents contain dyes or optical brighteners to make white clothes appear brighter. However, these additives can interact with the fabric of the socks, causing a bluish hue.
Sunlight
Exposing white socks to direct sunlight for extended periods can cause them to fade and lose their bright white color. Over time, this can lead to a blueish tint.
Fabric Softeners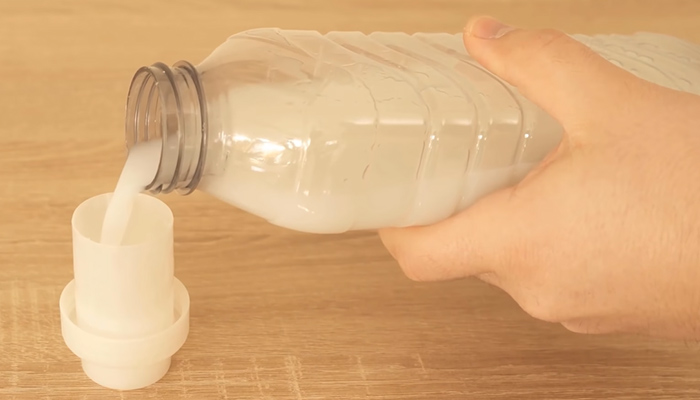 Fabric softeners can also contain dyes and chemicals that might contribute to the discoloration of white socks. It's essential to use appropriate amounts of fabric softener and avoid direct contact with the socks when pouring them into the washing machine.
Hard Water
Water with a high mineral content, known as hard water, can affect the effectiveness of laundry detergents. It may leave residues on the socks, contributing to the color change.
DIY Solutions and Home Remedies to Remove Blue Stain from White Socks
If you find your white socks have already turned blue, you can try several DIY solutions and home remedies to remove the stains and restore their original color. Here are some effective methods: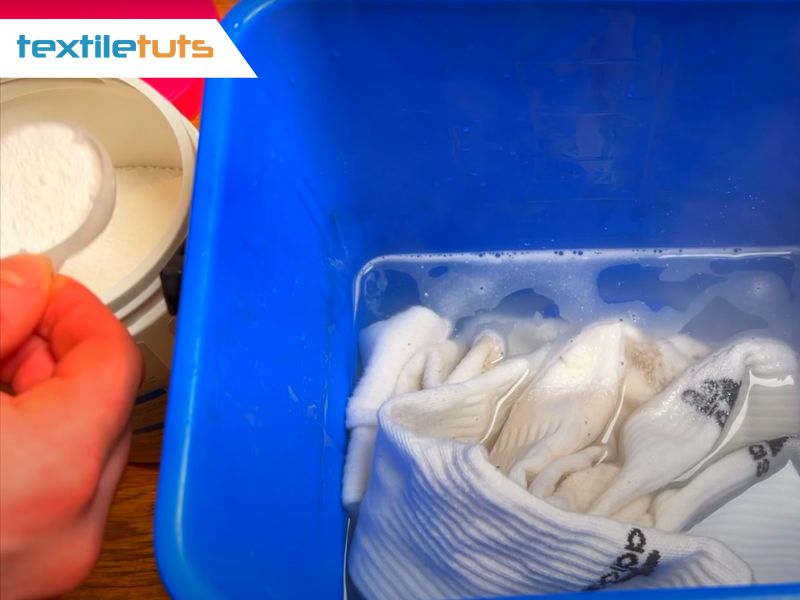 Vinegar Soak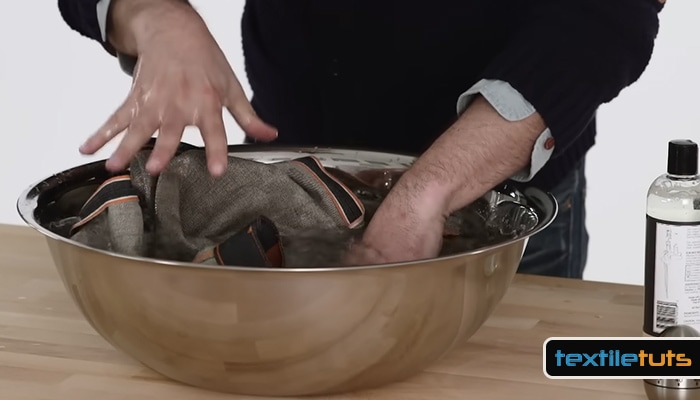 Mix equal parts of white vinegar and water in a container.
Submerge the stained socks in the vinegar solution and let them soak for 30 minutes to 1 hour.
After soaking, gently scrub the stained areas with a soft brush or toothbrush.
Rinse the socks thoroughly with cold water and air-dry them.
Baking Soda Paste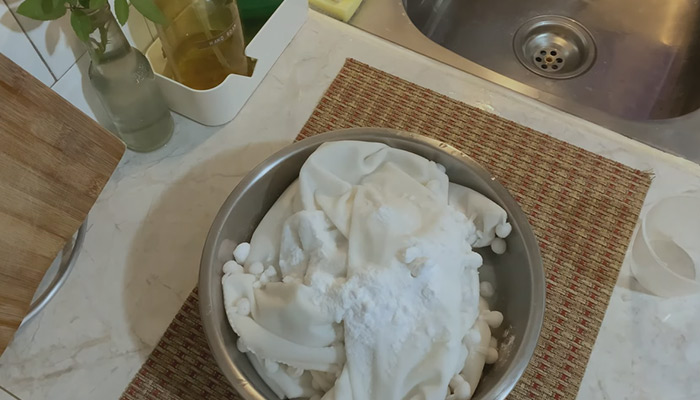 Create a paste by mixing baking soda with a small amount of water to form a thick consistency.
Apply the paste directly to the blue stains on the socks.
Allow the paste to sit on the stains for 15 to 30 minutes.
Afterward, scrub the stained areas with a brush or toothbrush.
Lemon Juice and Sunlight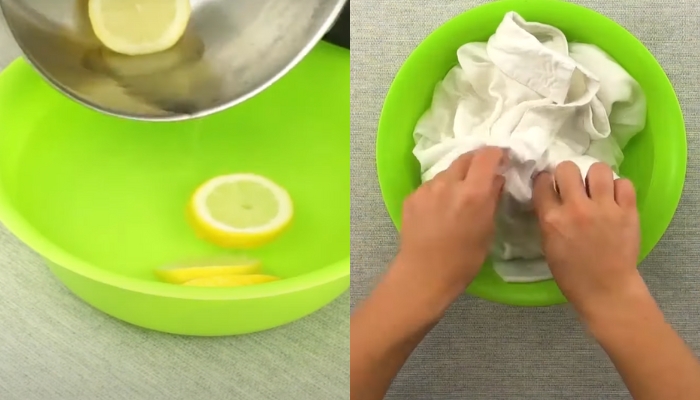 Squeeze fresh lemon juice onto the blue stains.
Place the socks in direct sunlight, ensuring the lemon juice-coated areas are exposed to the sun.
Leave the socks in the sunlight for a few hours, periodically checking the stains' progress.
Rinse the socks with cold water and let them air-dry.
Salt and Lemon Juice
Create a mixture of salt and lemon juice to form a paste.
Apply the paste to the blue stains on the socks.
Let it sit for about 30 minutes.
Rinse the socks with cold water and air-dry them.
Hydrogen Peroxide Solution
Dilute hydrogen peroxide with an equal amount of water.
Soak the stained socks in the hydrogen peroxide solution for 15 to 30 minutes.
Rinse the socks thoroughly with cold water and air-dry them.
Aspirin Solution
Crush a few aspirin tablets and dissolve them in warm water to create a paste.
Apply the aspirin paste to the blue stains on the socks.
Let it sit for about 30 minutes.
Rinse the socks with cold water and air-dry them.
Remember to spot-test any of these remedies on a small, inconspicuous area of the socks first to ensure they don't cause additional damage or discoloration. Additionally, some stains may be more stubborn than others, and multiple attempts may be required for complete removal.
If the DIY methods do not yield satisfactory results, you may need to consider professional cleaning or accept that the stains might be permanent.
Maintenance Preventive Measures for White Socks Turning Blue
To ensure your white socks stay bright and avoid turning blue, it's essential to implement maintenance preventive measures. These practices will help maintain the socks' whiteness and overall condition: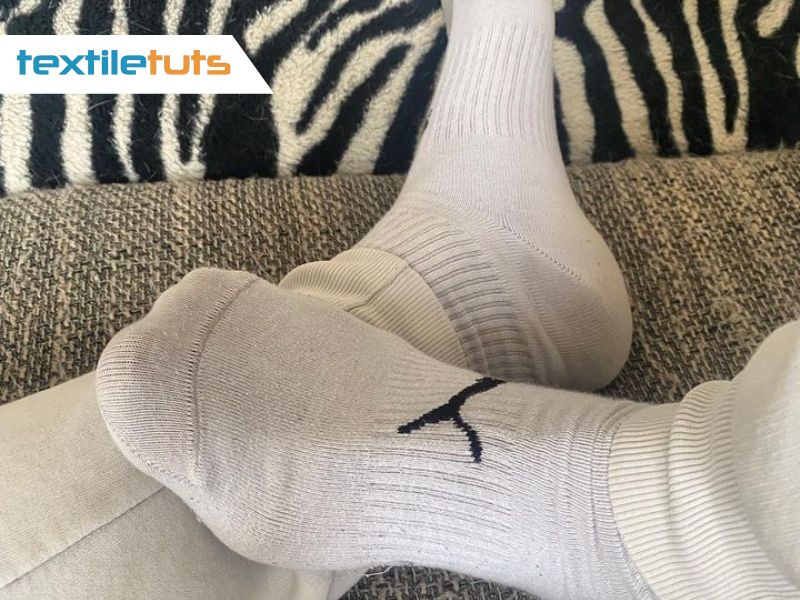 Proper Sorting
Always sort your laundry carefully, separating white socks from colored clothing. Washing white socks separately prevents color transfer and avoids potential dye bleeding onto the socks.
Wash Inside Out
Turn your white socks inside out before washing them. This helps protect the outer surface of the sock from friction with other laundry items, reducing the likelihood of color changes.
Use Color-Safe Detergent
Opt for color-safe or dye-free laundry detergents specifically designed for white garments. These detergents help preserve the socks' whiteness without causing color alterations.
Avoid Bleach
Please refrain from using bleach on white socks unless it is essential. Bleach can sometimes cause white socks to turn blue or yellow over time.
Cold Water Wash
Whenever possible, wash white socks in cold water. Cold water is less likely to promote color fading or bleeding, keeping your socks white and vibrant.
Limit Fabric Softener
Reduce the amount of fabric softener used when washing white socks. Fabric softeners often contain dyes that can affect the color of the socks over time.
Pre-Treat Stains
Treat any stains on the white socks before washing. Pre-treating helps prevent stains from setting in and altering the overall appearance of the socks.
Quality Socks
Invest in high-quality white socks made from colorfast dyes and durable materials. Well-made socks are less likely to lose their color or wear out quickly.
Rotate Socks
Avoid wearing the same pair of white socks for consecutive days. Rotating your socks allows each pair to fully dry and air out, reducing the risk of sweat-related discoloration and bacterial growth.
Proper Drying
Dry your white socks in the shade or indoors, away from direct sunlight. Sunlight can cause fading over time, leading to a change in color.
Address Foot Sweat
Manage foot sweat by wearing moisture-wicking socks or using foot powders. Keeping your feet dry can help prevent sweat-related color changes.
Storage
Store your white socks in a clean, dry, and well-ventilated area. Avoid storing them with colored clothing or damp conditions, as this can promote color transfer and mildew growth.
Inspect Footwear
Check your footwear for any color bleeding or staining. If you notice any issues, clean the shoes thoroughly before wearing them with white socks.
Final Words
Blue staining of white socks is a common problem attributed to many factors. While it may be frustrating and perplexing, understanding the root cause of this issue can help alleviate the problem.
The discoloration of white socks is a common problem caused by various factors such as washing with dark-colored clothing, using too much detergent or fabric softener, or wearing shoes that rub off the fabric.
While it may be frustrating, it is not harmful to your health. It can often be prevented with simple preventative measures such as washing white socks separately and using only the recommended amount of detergent. Also, avoid using fabric softeners altogether.
By taking these steps, you can keep your socks looking fresh and white for longer periods of time.