Does Preshrunk Cotton Shrink? – The Shrinkage Saga
Does preshrunk cotton shrink again when a consumer washes and dries it? The broad answer is yes, it can, but to a much lesser degree than non-preshrunk cotton.
Preshrunk cotton is not completely shrink-proof. Despite the preshrinking process, it can still shrink, but usually by a very minimal amount. Typical shrinkage for cotton is about 15 to 20%, while preshrunk cotton clothing tends to shrink by 3 to 7%.
Hot water and high heat when drying are the primary causes of shrinkage in cotton. Going through the following part of my article, you will learn about other factors that can affect the shrinkage of preshrunk cotton. I will guide you through some effective preventive measures you can take for your newly purchased preshrunk cotton to save it from shrinkage.
Preshrunk Cotton: Do they Shrink?
Preshrunk cotton is a type of cotton fabric that undergoes a process to reduce the amount of shrinkage that can occur after washing or exposed to moisture.
The process involves the manufacturer washing and drying the material before it is cut and sewn into finished products, reducing the tension in the cotton fibers. This means that when the consumer washes the finished product, there's less likelihood of shrinkage.
While this process helps minimize future shrinkage, it doesn't guarantee that the fabric won't shrink.
Even with preshrunk cotton, there is still a possibility that some minor shrinkage could occur after washing and drying, especially if subjected to high heat or aggressive washing methods.
Factors such as water temperature, agitation during washing, and the high-heat drying method can contribute to potential shrinkage. Pre-shrunk cotton clothing will shrink less if you wash it in cold water and dry it on low heat or in the air.
Factors Influencing Pre-Shrunk Cotton Shrinkage
Pre-shrunk cotton is a favorite choice for many due to its comfort and minimal shrinkage after washing. However, it's partially immune to shrinkage as certain factors play a significant role in determining the degree of shrinkage. Here are several factors influencing pre-shrunk cotton shrinkage.
Incomplete Pre-shrinking Process
While manufacturers follow a process known as 'sanforization' to pre-shrink cotton, sometimes, this process may not be thorough enough. In such cases, the fabric might shrink after washing or drying at home.
Heat
High heat is one of the primary causes of shrinkage in pre-shrunk cotton. Very hot water can cause the fibers in cotton to contract, resulting in a smaller size. Additionally, high heat from dryers can also lead to shrinkage. It is recommended to wash cottons in cool or warm water and dry them on a low heat setting.
Agitation
The agitation caused by the washing and drying process can also cause cotton to shrink. During these processes, the woven fibers can tighten and reduce in size.
Quality of Cotton
Not all cotton qualities are the same. Some are of higher quality and less likely to shrink, while others may shrink more. The quality of non-shrunk and pre-shrunk cotton vary too, which also influences the degree of shrinkage.
Chemical Treatments
Certain chemical treatments that are applied during fabric manufacture can influence the degree of shrinkage. For instance, if the fabric is chemically relaxed, it tends to shrink less.
Fabric Construction
The method used to construct the fabric (whether it's woven or knitted) and the tightness of the weave or knit can also affect how much the material shrinks.
Benefits of Using Preshrunk Cotton
Preshrunk cotton is a highly sought-after fabric in the textile industry. Its popularity can be attributed to its many advantages to manufacturers and consumers. Here are some benefits of using preshrunk cotton: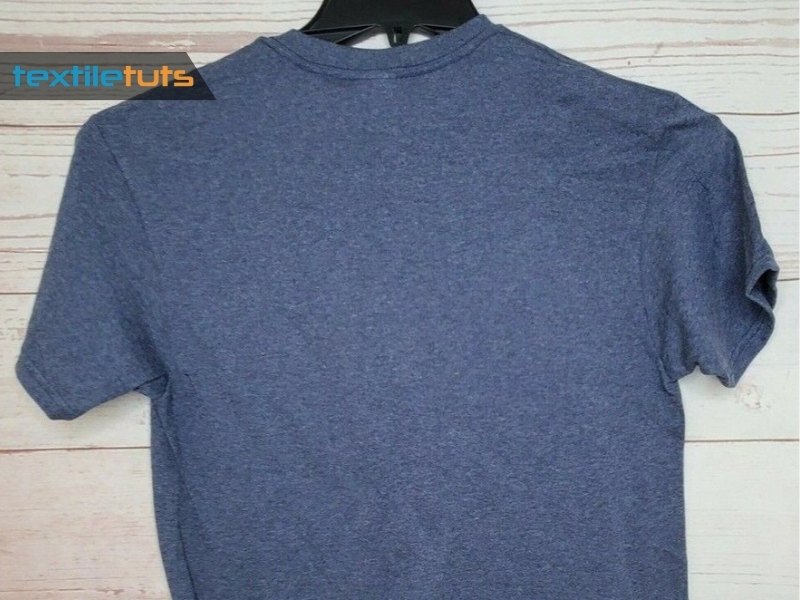 Size Retention
One of the main benefits of preshrunk cotton is its ability to retain its size even after multiple washes. With conventional cotton, shrinkage may occur during washing and drying, resulting in a shirt or pair of pants that no longer fit properly.
However, preshrunk cotton has already been treated to reduce its potential for shrinkage, making it more reliable in size fitting than its non-preshrunk counterparts.
Consistent Sizing
Preshrunk cotton helps maintain the intended sizing of garments and other textile items. This consistency is essential for consumers who want clothing that fits well and stays true to the size they purchased.
Durability
Preshrunk cotton is known for its durability. The process it undergoes not only contracts the fibers but also tightens the fabric. These tight weave results in a fabric that is strong and able to withstand more wear and tear, prolonging the lifespan of garments made from it.
Comfort
Preshrunk cotton retains the same soft, breathable qualities that all cotton products are known for, and at times may even be softer due to the intensive washing process during pre-shrinking.
Reduced Need for Alterations
Because preshrunk cotton garments are less likely to experience major shrinkage, individuals are less likely to need alterations to their clothing to restore the proper fit.
Appearance
Preshrunk cotton is also praised for maintaining its original appearance due to less distortion from the fabric shrinking unevenly. Your garments will look better for longer.
Better Quality Perception
Products made from preshrunk cotton tend to be associated with better quality and attention to detail. This can enhance the reputation of clothing brands and textile manufacturers.
Tips to Maintain Pre-Shrunk Cotton and Minimize Shrinkage
While pre-shrunk cotton is designed to minimize shrinkage, there are steps you can take to further reduce the risk of any potential shrinkage when washing and caring for your garments. Here's how you can minimize shrinkage of pre-shrunk cotton: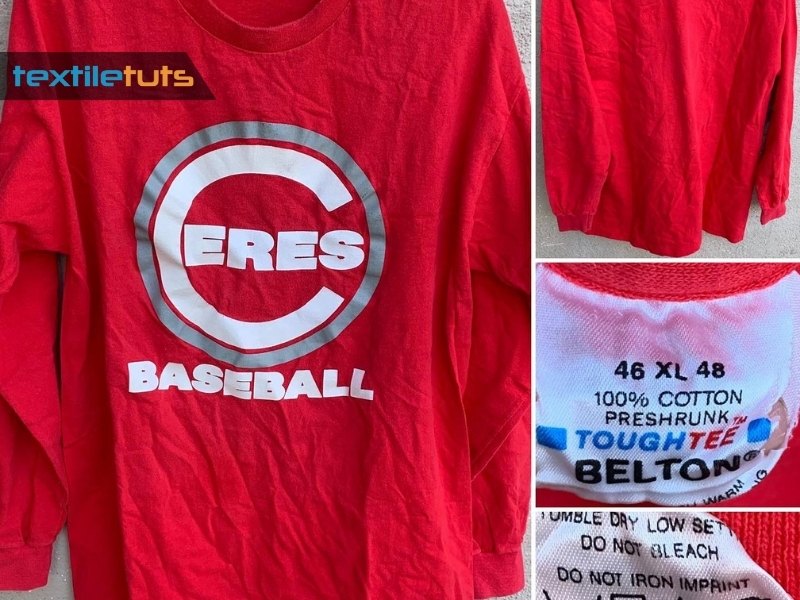 Gentle Washing
Use a gentle or delicate cycle on your washing machine. Aggressive agitation can stress the fabric and contribute to shrinkage.
Wash in Cold Water
Use cold water for washing instead of hot water. Hot water can cause the fibers to contract and lead to shrinkage. Cold water is gentler on the fabric.
Avoid the Dryer
The intense heat of the dryer can cause pre-shrunk cotton to shrink further. Instead, let your clothes air dry naturally. Keep them away from sources of direct heat and avoid wringing them out.
Proper Ironing
Too much heat can cause cotton fibers to shrink. Use a medium setting on your iron and iron your clothes while they're still damp to minimize shrinkage caused by heat.
Do Not Overstress the Material
Physical stress on the material, like twisting, wringing, or aggressive scrubbing could cause further shrinkage, always handle your pre-shrunk cotton gentle to keep its shape and size.
Always Consider the Instructions
Pay attention to the care instructions given on the label of the product. Some may suggest machine washing, while others may call for hand washing.
Limit Chlorine Bleach
Avoid bleaching pre-shrunk cotton frequently as it can weaken the fibers and cause shrinkage. If necessary, use oxygen bleach which is less harsh.
Use Mild Detergent and Fabric Softener
Use a mild, gentle detergent and fabric softener formulated for delicate fabrics. Harsh detergents can weaken the fibers and increase the likelihood of shrinkage. This can help the cotton fibers remain pliable, making them less prone to shrinkage.
Correct Storage
Fold your cotton clothes neatly instead of hanging them. Hanging can stretch the fabric and alter its shape.
Avoid Stretching
Don't pull or stretch the fabric while it's wet. This can distort the fibers and lead to uneven shrinkage.
Final Words
Preshrunk cotton is designed to avoid significant shrinkage during washing. However, some degree of shrinkage is standard with all fabrics, including preshrunk cotton.
When washing and drying preshrunk cotton, following the care instructions on the label can help minimize any shrinkage. Additionally, using a fabric softener and avoiding high heat can also help preserve the size and shape of your clothing.
Ultimately, investing in high-quality preshrunk cotton garments and adequately caring for them can ensure they remain in good condition for years.