Why Do Black Jeans Smell?
Black jeans are a popular fashion item, and they are notorious for smelling bad. But don't worry; the smell can be removed easily and is preventable.  Let's start with the reasons behind the issue in a few words.
The main reason black jeans often smell is the dye used to color them. These dyes are typically made from synthetic materials, which can release chemicals that cause an unpleasant odor.
Additionally, they tend to trap sweat and body oils more than other colors of jeans, which can also contribute to an unpleasant smell.
In this blog post, we'll explore some of the reasons why black jeans often smell bad and offer some tips on how to keep them smelling fresh.
The Science Behind the Smell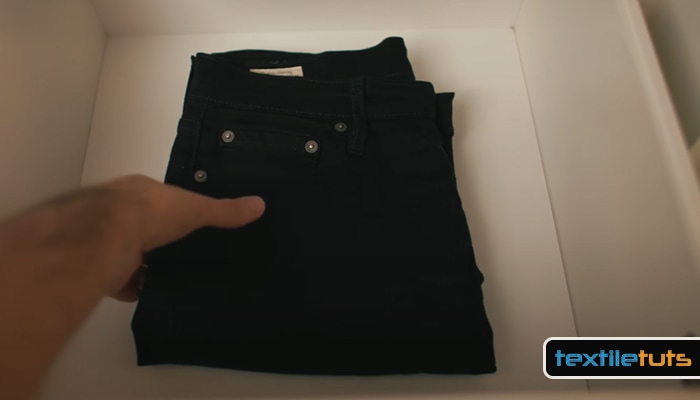 The science behind the smell lies in how bacteria interact with the fabric and its color. Here is a detailed explanation. You can also check here for a more thorough analysis.
Role of Bacteria in Producing Smell
Bacteria are tiny organisms that thrive in warm, moist environments. When they come into contact with clothing, they can multiply quickly and cause nasty smells. Black fabric provides the perfect environment for bacteria to thrive, as it is dark and often made of synthetic materials that can retain moisture.
In addition, black clothing is more likely to come into contact with surfaces harboring bacteria. This could be anything from door handles to public transport seats. The bacteria then transfer onto the fabric, where they multiply quickly and cause bad smells.
What is the Role of Color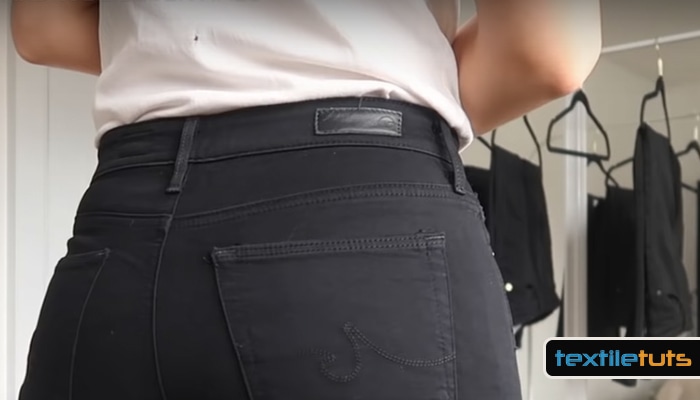 Once the bacteria multiply and produce an unpleasant odor, the darker color of the jeans makes it easier for smells to become trapped in the fabric.
Since dark colors absorb light rather than reflect it, smells are more likely to be trapped in black clothing rather than released into the air. Therefore it aids in producing the smell.
Also, black jeans are more likely to come into contact with surfaces that harbor bacteria and other particles that can cause bad smells.
How to Prevent Black Jeans from Smelling?
Prevention is always the best way to remain away from the problem. So if you can do a few thighs, you can prevent your black jeans from smelling bad.
Wash Your Jeans Regularly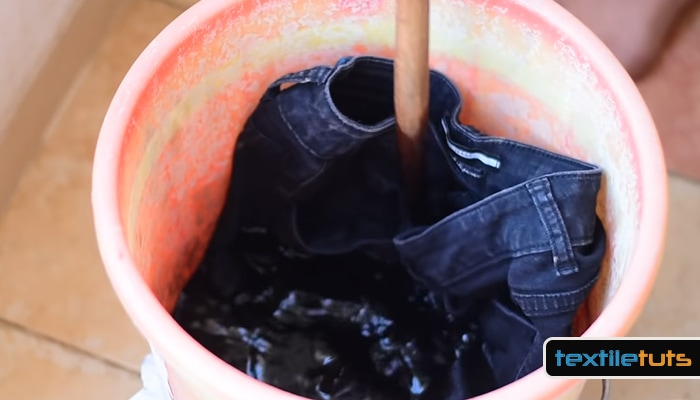 The best way to prevent your black jeans from smelling is to wash them regularly. They are typically made of denim, which is a sturdy cotton fabric. This is highly absorbent and can hold onto smells easily. For this reason, washing them often is essential, especially if you wear them frequently.
Wash Your Jeans in Cold Water
When you do wash your black jeans, be sure to use cold water. Hot water can cause denim to shrink; and can also set stains. Cold water will clean it without causing any damage.
Use a Mild Detergent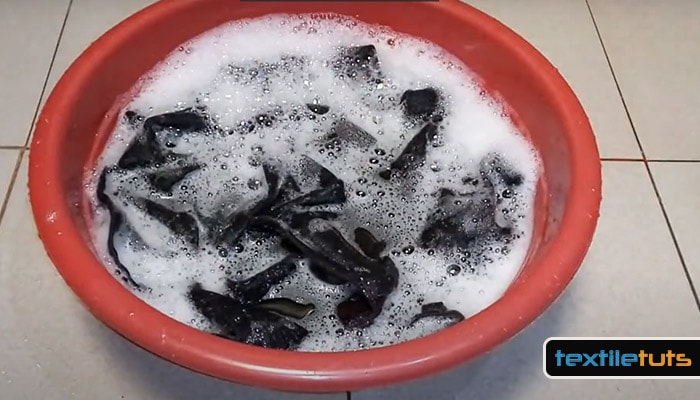 Choose a mild detergent when washing your black jeans. Harsh detergents can damage denim and cause it to fade. Stick with a gentle laundry soap or detergent designed for delicates.
Wash Your Jeans Inside Out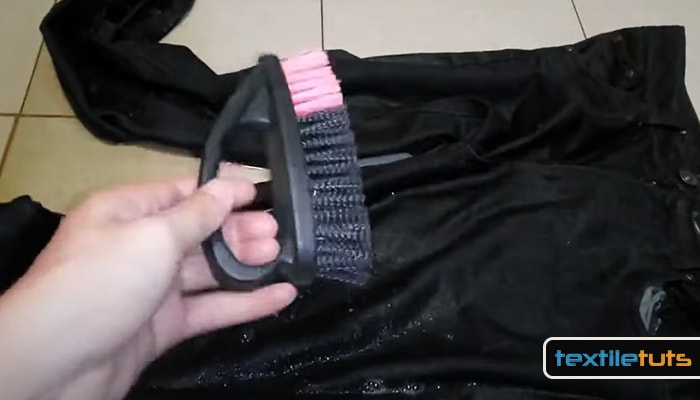 Wash your black jeans inside out to prevent rubbing between the fabric fibers, thus preserving the darker dye. Excess rubbing could cause the color to fade.
Hang Your Jeans to Dry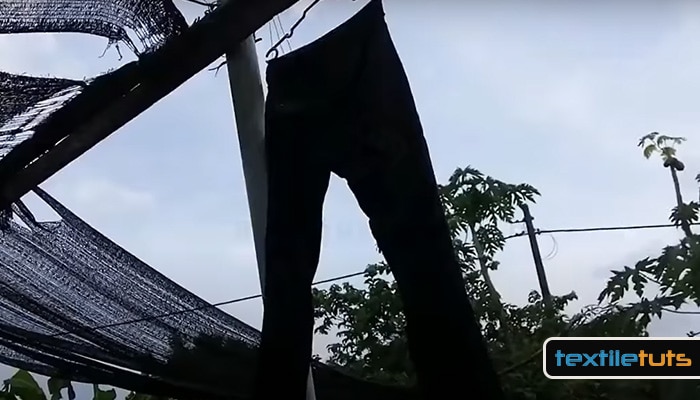 After washing them, hang them to dry. Denim can shrink and wrinkle if it's put in the dryer, so it's best to air dry your jeans. If you must use a dryer, set it to a low heat setting.
Store Your Jeans Properly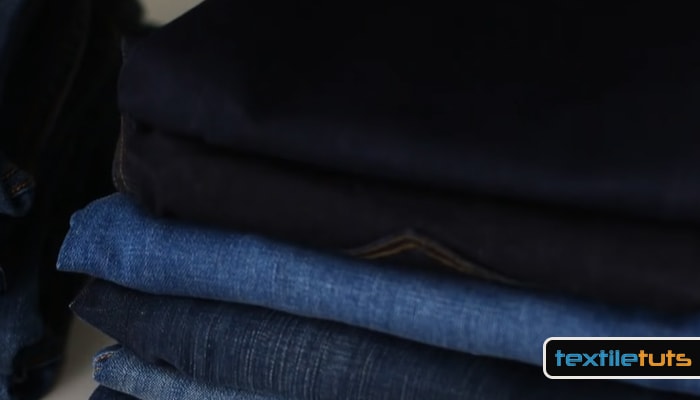 Once your black jeans are dry, store them properly to prevent them from smelling. They should be stored in a cool, dark place. Avoid storing them in hot, humid areas, as this can cause mold and mildew to grow on the fabric. If you must fold it, do so along the seams to avoid creasing the fabric.
Wear Your Jeans with Care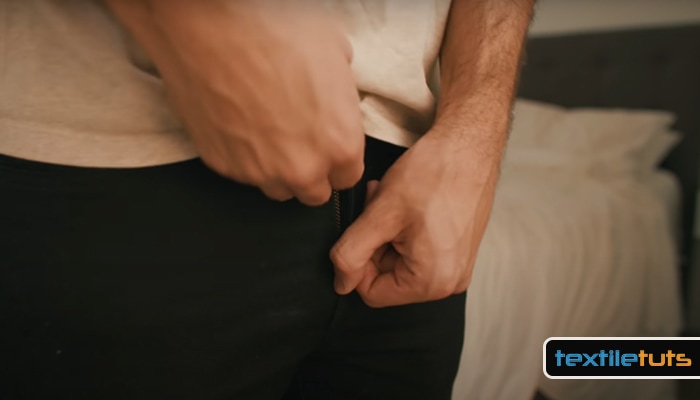 Be mindful of what you wear your black jeans with. Avoid wearing them with strong-smelling foods or perfumes, as these can transfer onto the fabric. Also, be sure to take it off before going to bed so that your skin doesn't sweat on the fabric overnight.
How to Remove the Smell from Black Jeans?
If your black jeans are starting to smell, there are a few things you can do to remove the odor.
Washing in Vinegar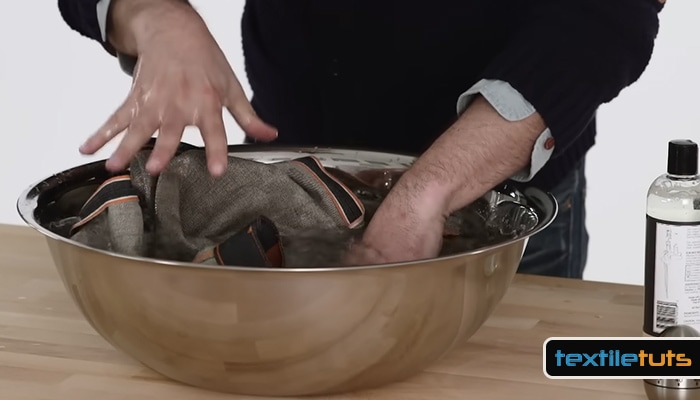 The acidity in the vinegar will help to neutralize the odor-causing bacteria that are living in your jeans. To wash it in vinegar, add 1/2 cup of vinegar to a regular load of laundry. You can use white vinegar or apple cider vinegar. If you don't have any vinegar on hand, you can also use lemon juice.
Baking Soda Paste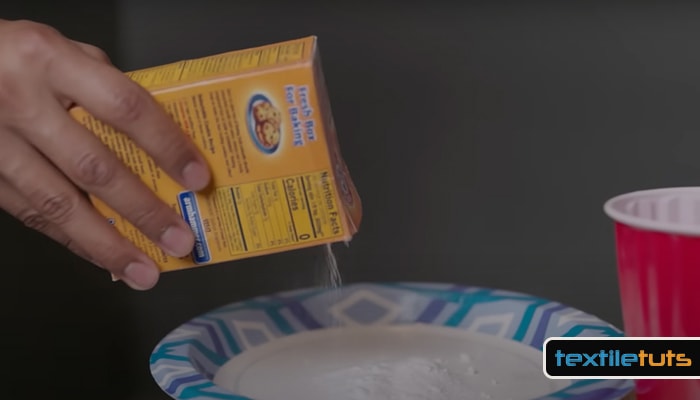 Baking soda is another great odor-neutralizer. To make a baking soda paste, mix 1/4 cup of baking soda with 1/4 cup of water. Rub the paste into the smelly areas of your jeans and let it sit for 10 minutes before washing as usual.
Soaking in Vodka
Vodka contains ethanol, which is a drying alcohol. This will help to kill the bacteria that are causing the smell. To soak it in vodka, mix 1 part vodka with 1 part water in a large bowl or bucket. Submerge your jeans in the solution and let them soak for at least an hour. After they've soaked, wash them.
Place Them in the Freezer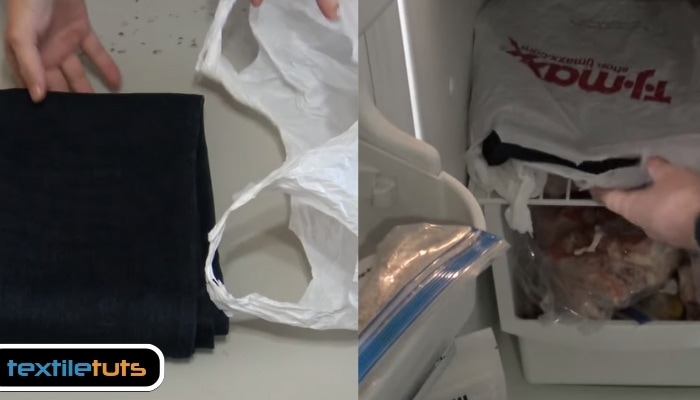 This may sound strange, but placing your jeans in the freezer for a few hours can actually help to kill odor-causing bacteria. Just make sure you wrap them in a plastic bag first, so they don't get freezer burned.
Hang Them in the Bathroom While You Shower
If your jeans have an unpleasant odor, try steaming them in the shower. The steam will help refresh them and get rid of the smell.
Use a Fabric Freshener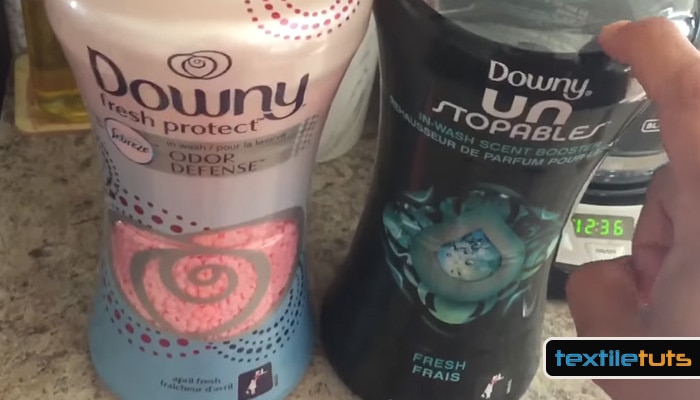 Fabric fresheners are designed to eliminate odors, so spraying your jeans with one can help to keep them smelling fresh.
Try a Dryer Sheet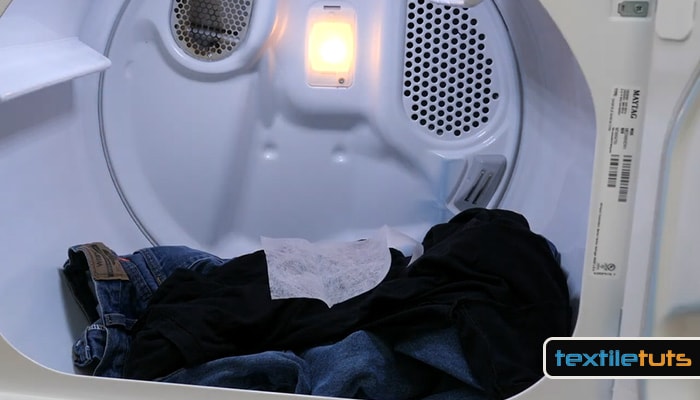 Dryer sheets are not just for the dryer! Placing one in your pocket can help to absorb any odors that may be lingering on your jeans.
Hang Them in the Sun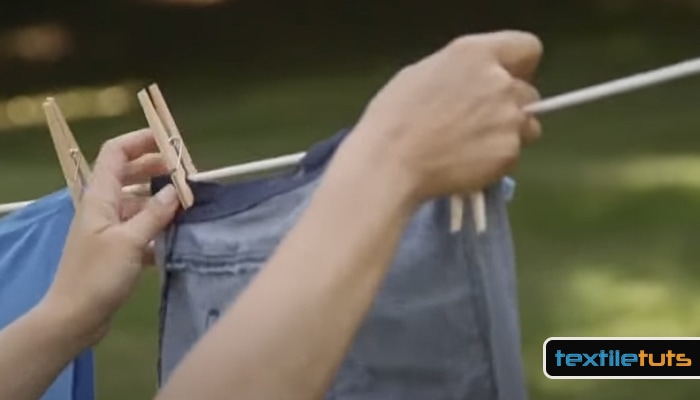 The sun's ultraviolet rays can help to kill bacteria and make your jeans look and smell fresher.
Frequently Asked Questions
Hopefully, by now, you have your answer: why do black jeans smell? Here are some frequently asked questions that you might want to know.
Is it normal for jeans to smell?
In my opinion, no. Sometimes the smell is too strong, and it may affect those around you. If so, it will be embarrassing for you. To avoid such a situation, you can simply wear jeans made of organic cotton. Also, wash it just after a day running around town.
Why do my jeans smell weird even after washing?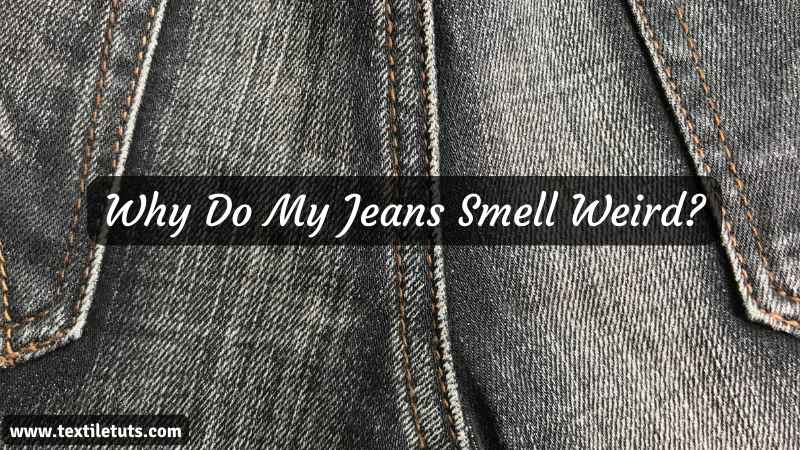 The jeans smell even after washing because of the excess moisture caught in the material. Leaving wet laundry in the washing machine or tumble dryer could cause the pants to smell. Also, smelly washing machines may be responsible for the problem.
Why do some pants produce odor after wearing?
Pants smell for various reasons. Excessive sweating is one of the main reasons for pants producing odor after wearing. Sweat consists of water and salt and when it comes in contact with the bacteria present on the skin, it creates an unpleasant smell. When it gets trapped in the fabric of the pants, a bad smell occurs.
What are the types of smell?
There are different types of smells you may experience. For example, if the jeans are affected by mildew fungus, they will smell sour. In contrast, if there are moth eggs on the fabric of your jeans, they may smell like mothballs.
How long do you soak black jeans in vinegar?
Vinegar is ideal for locking in color. You need half a cup of white vinegar and cold water. Soak your jeans in the mix and stay for 30 minutes, and then line dry.
Does soaking in vinegar damage clothes?
Vinegar is an ideal element to clean your clothes. It is safe, widely used, and will not ruin your clothes. However, you must mix the right amount of vinegar and do spot tests before washing your cloth.
Final Say
So, there you have it. Hopefully, things are pretty clear to you now. Before I go, let me give you a few quick tips. The best way to prevent your black jeans from smelling is to wash them regularly in cold water with a mild detergent.
Be sure to wash them inside out, so the darker dye doesn't fade. Before washing and air drying, you can soak your jeans in baking soda, borax, or oxygen bleach overnight.
Purchase high-quality jeans with outstanding fabric and color because The dye used to color the denim is the primary cause of the smell of your new black jeans.