How to Tidy Up Knitted Buttonholes?
Buttonholes are a crucial element in modern apparel. Not only do they provide you with an efficient and quick form of closure, but you can also give your garments exceptional looks that make the result even better.
Knitted buttonholes are even better at that — only your imagination and the knowledge of how to tidy up knitted buttonholes can limit you. Without neat and tidy buttonholes, the garment might lose much of its glamour.
We'll tell you all about the different buttonhole options and how you can get the best results out of them.
The Stitches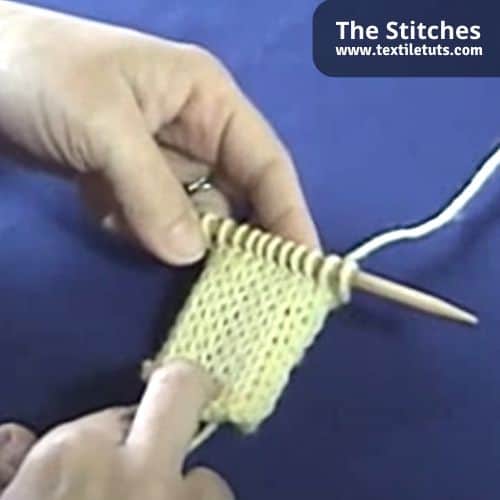 The first bit that determines the tidying process is the type of stitch you have. And it's just as crucial as knowing about the types of knitted button bands and buttonholes, if not more.
For instance, if you know how to knit a buttonhole in garter stitch or how to knit a buttonhole in moss stitch, the process will be different from other stitches, as they are pretty basic.
Moreover, other options like stocking or seed stitch use alternating rows of knit and purl stitches. Another popular type would be a rib stitch, where you alternate between knitting one stitch and purling the next.
As you can imagine, knowing your stitch inside-out can be of great help.
Techniques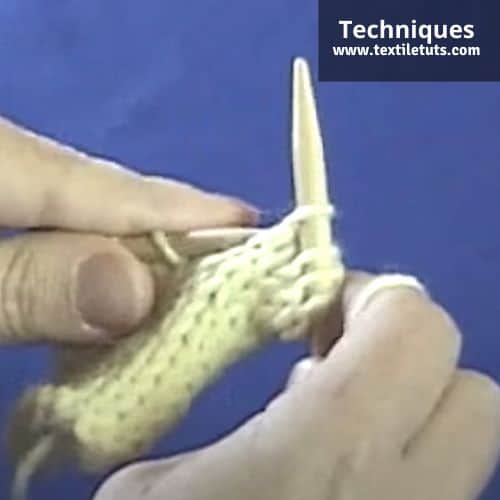 Regarding the techniques, there are a few options for you.
Yarn Over Buttonholes
This one is perhaps the easiest option. These buttonholes are going to be comparatively small, so they're well-suited for light to medium-weight clothes.
Double Yarn Over Buttonholes
If the previous section might not suffice for you, then this can be an alternative. You can use double yarn over by wrapping the yarn around your needle two times. It's suitable for comparatively heavier garments.
Single-Row Buttonholes
Many projects require wider and larger buttons or finer yarns. Therefore, you might also need a much larger buttonhole. Single-row buttonholes can give you that extra space.
You only need to cast the stitches off on one row and then cast on the same number on the next row, which creates a horizontal slit for your buttons.
These are some of the most popular options that you can find. Of course, knowing how to knit a vertical buttonhole or how to knit a buttonhole in rib can also give you some more options. And you don't even need to use buttonhole scissors, which reduces the work.
How to Tidy Up Knitted Buttonholes?
Tidying up your knitted buttonholes is like applying the last stroke to your art — and both are crucial for the result. Now that we know the types of stitches and methods you might use — let's get to the steps.
For Vertical Buttonholes
As you know, the buttonhole in this style runs vertically across multiple rows. Since you work up to the buttonhole's start and add a second yarn in this method, you will have a leftover tail measuring a few inches.
And as you need to knit with these two ends, leave them a bit longer than you need. After finishing sewing the buttonhole, you can use them to reinforce the sides of the hole's opening or create whip stitches all around (more on this one later).
Tidying Up and Reducing the Stretch
We always recommend measuring the buttons first and then starting to knit the buttonholes. However, there might be a slight imperfection even after doing so, and it's a crucial step when tidying things up (if your knit needs it).
You can find a solution to this problem by resorting to a whip stitch. In this stitch, you pass the needle in and out of the material in a series of stitches. These stitches will circle the edge of the buttonhole, essentially surrounding the whole thing.
As a result, you can stop the fabric from stretching anymore. And that's why this step is one of the best ways to tidy up a buttonhole.
Surrounding Stitches
If you find that the standard ways of tidying the buttonholes up aren't working, there is a quick fix that can make things better without making them look like a patched-up piece of work.
You can use a matching embroidery yarn and sew a blanket stitch surrounding the buttonhole. Doing this will tidy up the buttonhole quite efficiently and even give it a professional look.
It's also possible to sew up one or two stitches to reduce the buttonhole's size, which can come in handy. Of course, that means you need to know how to knit a buttonhole band.
These are some of the easiest ways to get your buttonholes to step their game up. And it's more customizable than learning how to sew a buttonhole on an old machine, even with this amount of work.
Things to Remember
The yarns we use for knitting will always have a decent amount of stretch (one of the things involving the hand sewn buttonholes vs. machine sewn debate). Therefore, you will find it slowly increasing in space.
That is why we recommend making your buttonhole a bit tighter than what might initially seem to be the ideal option.
Final Words
Sewing a beautiful buttonhole takes quite a bit of knitting. But the cherry on the top is once you go through the tidying up process. The guide above should now help you learn how to tidy up knitted buttonholes.
REFERENCES: