Best Garment Bag for Storage and Moth Protection
A typical garment bag won't be able to save your clothes from moth. How can they when features like Double-zip or Triple-zip seal are absent?  What's worse, the quality of the fabric isn't up to the mark. When you could've chosen something that's made of polyester fabric, you've got the low-end one in your hand.
Well, it's time for you to get the best garment bags for storage and moth protection and say goodbye to holes in your clothes once and for all. We've reviewed the top 10 garment bags that will save your clothes for moths.
And yes, most of the products we're reviewing are light in weight. So, don't panic at all. You'll be able to carry them.


Benefits of Garment Bag Against Moth
Cloth moths are one of the worst enemies of your wardrobe. The other being, of course, it becoming out of fashion. Let's talk about the former. Does garment bags help against moths?
The answer to this question is a big fat yes. These bags will make sure moths, moth larvae actually, won't eat the fabric and keep them from basically ruining your clothes.
One way to prevent this from happening is to keep your clothes stored safely. Preferably in a dry and sealed place. This is where a good quality garment bag will come in handy.
They protect from moths and also give you some additional benefits as well like saving some closet space. If you need to travel, the bags are great for that as well.
10 Best Garment Bags for Storage and Moth Protection
A quick search for garment bags that give you moth protection will bring up hundreds of results. Sifting through all of them can be a daunting task. Well, you don't have to. Here are a roundup and in-depth review of our top 10 picks.
1. Plixio 60" Black Garment Bags
Features
Material: Polyester
Dimension: 60" x 24"
Package Includes: 6x pieces garment bag
Closure Type: Zipper
Ever bought a beautiful dress for a ballroom program only to wear it once? Now you need to find a way to store it without damaging it.  Enter the Plixio 60" Black garment bag.
These are some long garment bags. It's 60 inches in length (as you can tell from the name). That length makes it perfect for storing expensive dresses, costumes, or any other garment you want to keep safe.
A gorgeous dress needs a gorgeous storage solution, and this one is exactly that. The clean black design makes it look absolutely premium. It also has a convenient horizontal see-through opening on the top side to see which clothes are inside.
The zipper and the fabric quality are fantastic and will not only keep your dresses safe from moths but also dust and sun exposure.
Whether you use it for traveling or just for clearing up some space inside your closet, you can't go wrong with these.
Pros
Sophisticated design
Unique horizontal see-throught opening
12mm Metal Grommet fits most of the hangers
Smooth zipper
Prevents moths and damage
Travel convenient
Cons
2. Spacesaver Premium Vacuum Storage Jumbo Pack
Features
Material: Plastic
Dimension: 11.46 x 8.54 x 7.13 inches
Package Includes: 6x pieces garment bag
Closure Type: Zipper
Spacesaver is one of the better brands to go with if you want durability and just a generally good quality bag. This jumbo six-pack checks everything that makes it one of the best.
The pack includes 6 bags, all of which are quite large – it's a jumbo pack after all. We love the fact that there is an included vacuum pump that you can use to vacuum seal the bags.
It isn't just any vacuum seal either. Unlike other bags in the market which let air back in, the Double-zip and Triple-zip seal of these ensures not only every ounce of air is taken out but also nothing gets back in.
That will make sure whatever you store will be safe and sound for a long time. Since these are jumbo-sized, it's great for larger items like blankets and duvets.
As for the quality of the bags themselves, they're one of the most durable we have tested so far. These are a good buy no matter what.
Pros
Expands the space of your closet
Ideal for storing bedding and large clothes
Built to last
Double/triple seal
Includes a vacuum pump
Cons
3. Zilink Clear Garment Bag
Features
Material: PEVA
Dimension: 24" x 54"
Package includes: 6x pieces garment bag
Closure Type: Zipper
Have dresses that need to be stored? This one from Zilink comes with all the features you would want from a garment bag.
Grabbing the right pair of clothes will never be a problem, thanks to the translucent and breathable design of this bag. Not only that, you can get your closet organized without the pain of planning the whole process out.
The crux of a good garment bag is that it keeps your clothes safe and pristine. Not only will these moth proof sweater bags keep the pesky moths and other critters away from your garments, but they will also make sure your clothes don't get wrinkles.
Where other garment bags are quite small, this one is about 2 inches bigger. That gives you enough space to comfortably and safely store your clothes without any fiddling.
Have long dresses, short shirts, or premium coats? Use this to store them easily. That's a level of versatility we can all appreciate.
Pros
Breathable, see-through design
Prevents moths and critters away
Keeps your cloth finley assorted
High-quality material
Saves your clothes from wrinkles
Cons
The metal seal isnt durable enough
4. Univivi Garment Bag Suit Bag
Features
Material: 100% polyester
Dimension: 24" x 60"
Package Includes: 3x pieces garment bag
Closure Type: Zipper
Moth-proof storage for your clothes is good as they are. What makes them even better is if they're just as premium as the clothes you'll store in them. That's exactly what this one is.
When you first touch this garment bag from the guys over at Univivi, you'll immediately notice the sheer quality of the fabric. Made from 100% polyester, it's washable, breathable, and very lightweight.
If you're wondering about the zipper quality, let us put those to rest right away. The zipper is very durable and smooth. 5# nylon zipper has bottom metal stoppers which prevent zipper slips.
Not to mention it'll also give you protection against moths. You can use it for a long time thanks to its lifetime durability.
What's even better is the value you get with one. The package includes 3 long, high-quality garment bags that are large enough to store all kinds of clothes.
The exact dimensions are 24" x 60". Whether you have a coat or an expensive dress, it will all fit in here.
Pros
Premium construction
Durable nylon zippers
Washable and reusable
Dust and moth proof
Ideal for dress, suits, jackets etc
Cons
Not for fluffy winter clothes
5. Fu Global Garment Bag
Features
Material: Non-woven breathable cotton
Dimension: length 24″ x width 42″
Package Includes: 5x pieces garment bag
Closure Type: Zipper
Taking the number 5 spot in this review roundup is the Fu Global garment bag. With a combination of a stylish design and durable build, this non-woven breathable fabric is a perfect closet companion.
Remember how we talked about the see-through design of one of the garment bags? This one has a small see-through opening on the side that helps you tell which garment is inside.
We must say, that's quite an elegant solution that makes the design itself look premium without losing functionality and ease of picking out the right clothes.
You get a total of 5 bags in this set. All of them are dust-proof and are breathable moth-proof storage bags.  This bag is perfect for storing high-quality suits you want to take care of. And you can use it to store trousers, shirts and also tops.
Does your work make you travel a lot? Guess what? These breathable garment bags are a perfect travel buddy. You can fold your clothes with a suit bag and carry them with you.
Pros
See-through window
Suitable for travelling
Lasts long
Reusable
Hold up long dresses easily
Dust, moth and damage-proof
Cons
The zipper isnt sturdy enough
6. Thipoten Garment Bags
Features
Material: PEVA
Dimension: 24" x 33"
Package Includes: 5x pieces garment bag
Closure Type: Zipper
This garment bag is very similar to the Zilink garment bag. However, we still love the open and breathable design of this one as well.
Let's start with the material quality. It's made from durable PEVA materials, which help keep your clothes clean and fresh. On top of that, these are also dust-proof and will keep moths away too.
Versatility is the name of the game here. You can store kid's clothes, dresses, shirts, tops, and trousers. Basically, if you have a piece of clothing that will fit, you can store it.
Speaking of fitting your clothes, it comes in at 24" x 33" inches. But there are longer ones you can get if you have longer clothes to store. The stainless zipper also makes it one of the more durable bags you can buy right now.
They're see-through and easy to work with, which also makes organizing your closet a breeze. Now that's something all of us can get behind.
Pros
Effortless storing
Supremly versatile
Durable material thus lasts longer
Zipper doesn't rust over time
Inhibits dusts
Cons
7. Perber Hanging Garment Bag
Features
Material: PEVA
Dimension: 24" x 40"
Package Includes: 10x pieces garment bag
Closure Type: Zipper
One look at the reviews and you will instantly know why this one is on our list. Customers love it, and we are sure you'll too. As far as clothing storage bags go, this is one of the better buys.
You can get this in different sizes. The sweet spot, in our opinion, is the 24" x 40" one. But you can get larger ones if you need to. There are 10 of these high-quality bags in this pack.
What about that quality then? Well, it's made from soft PEVA that's lightweight, durable, and most importantly, washable. Let's be honest, the last thing you want is a garment bag you can't wash properly.
How is it meant to keep your clothes safe then?
Picking out the right clothing is as easy as just looking at it. The bag is completely transparent and will fit almost any clothes (again, make sure to get the right size). And as always, the zipper quality is top-notch too.
Pros
Translucent design
Washable and reusable
Dust and moth proof
Easy to fold thus saves up space
Cons
8. Plixio Mixed Sized Garment Bags
Features
Material: Polyester
Dimension: 54" x 24" for large dresses and 40" x 24" for mediums
Package Includes: 5x pieces garment bag
Closure Type: Zipper
Another garment bag, another Plixio product. Hey, it's not that we are lazy and included the same brand twice. Plixio just happens to make some fine moth-proof garment bags.
From the name, you can probably tell, this pack comes in mixed sizes. If you think about it, that's actually genius. You don't have to worry about getting the right size or buying individual bags for all your clothes.
Two long bags measure 54" x 24" for dresses and coats, and there are also three medium ones. The size of the medium garment bags comes in at 40" x 24" and is perfect for shirts and shorter dresses.
The material quality is solid. They're made from polyester, and the zipper is durable too. You can rest assured that moths, dust, or sun damage won't be much of a problem with these.
If you travel a lot, you can fold it to make it easier to take with you and also increase your storage space.
Pros
Holds a lot of clothes without causing wrinkles
Perfect for closet and travel storage
Resistant to dust and light exposure
Durable material lasts long
Foldable
Cons
Falls short for long dresses
9. Refrze Moth Proof Garment Bag
Features
Material: PEVA/polyester
Dimension: 24" x 40"
Package includes: 8x pieces garment bag
Closure Type: Zipper
For a clean-looking moth-resistant garment bag, Refrze's products are hard to beat. They're one of the lesser-known brands but are equally as good.
These are your usual length of 24" x 40". Whether you have long dresses, coats, or short dresses, all will fit in here.
Your clothes will be protected as well. That's because it's made from PEVA/polyester that's breathable and durable as well. Moths or dust, neither will be a problem.
Being dust-proof doesn't mean you'll never need to clean these, though. But when washing time does come around, it won't be as hard as other low-quality bags are.
If you're looking for some value, this might just be the best garment bag for storage to choose from. In the pack, there are 12 suit bags and one foldable cloth storage bag.
Pros
Ideal for storing almost all sizes of dresses
Smart hanger-opening design
Foldable thus storage convenient
Easy to wash
Moisture absorbent
Cons
Could be less expensive given to the overall quality
10. Tsing Moth Proof Garment Bag
Features
Material: 420D oxford fabric
Dimension: 43" H x 32" W x 23" D
Package Includes: 1x garment bag
Closure Type: Zipper
Tsing's moth-proof garment bag is a bit different compared to the ones we have reviewed in this list so far. Instead of storing individual clothes, this one lets you bunch up a couple of them together.
That's perfect for keeping seasonal clothes like winter wear safe and sound until winter comes around. It measures 43" H x 32" W x 23" D. 20 winter clothes can easily fit.
Material quality is as good as you would expect from a product of this caliber. It's made from high-quality 420D Oxford fabric, which makes it lightweight and very durable as well.
Not only that, it's environmentally friendly too, which is a plus. The zipper is very durable and operates smoothly, that makes getting clothes in and out as easy as ever.
Whether it's dust, moths, or anything else, you can rest assured this garment bag will keep your clothes safe and sound.
Pros
Lightweight yet durable
Prevents moths and dust
Can store 25pcs summer and 20pcs winter dresses
Swift and smooth zipper
Eco-friendly
Cons
Sealing the top part can be tricky
What to Look for Before Getting a Garment Bag for Moth Protection and Storage?
Before you go on spending money, there are a couple of things you must consider when buying. Well, 4 things to be specific. Here is what you should look for in a good garment bag.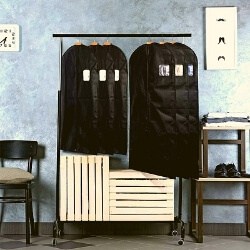 Durability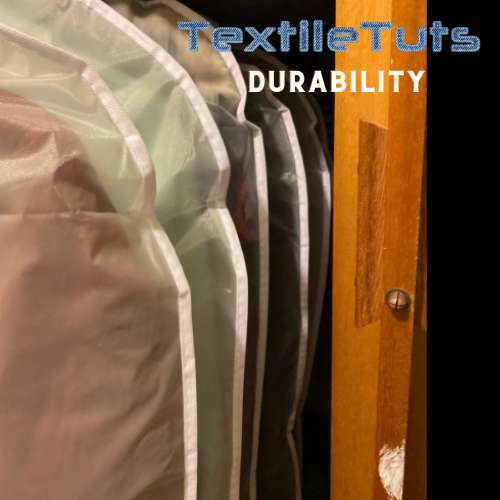 Durability is one of the major factors when buying anything really. And that's also the case with mothproof garment bags. Make sure whichever one you get is durable and made from strong fabric/material that will last you a long time.
A lot of our clothes don't get used all year round. Some clothing items, like sweaters, will inevitably sit in the closet until they're needed. Getting a durable moth proof sweater storage will make sure it can stand the test of time and keep everything safe.
Besides, if you have a piece of clothing that you take out frequently, the bag in general must withstand that abuse.
Washable and Reusable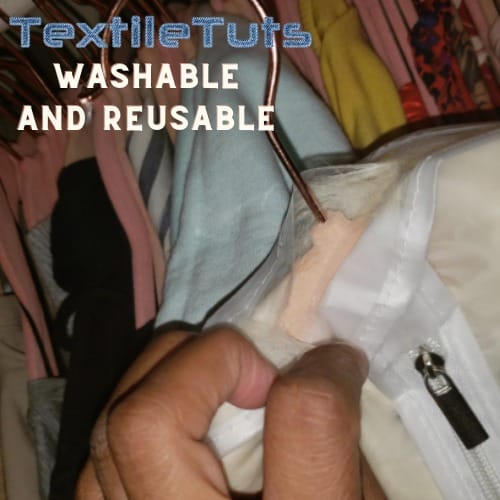 Unless you're a big hotshot celebrity who wears a Prada gown once per program, you would probably want a bag that is washable and reusable. Otherwise, they will become one-time-use bags.
And none of us wants that. So, make sure to get one that can be easily washed and reused after.
Not only will that make a better buy and help you get the most out of it, but it's also good for the environment. You're not throwing away things as much. If you are really concerned about the sustainability issues, then you can opt for the cotton garment bags.
Water-Resistant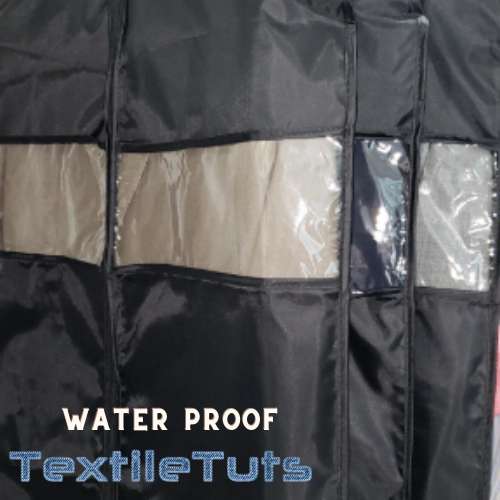 As the old saying goes, life happens. You never know what mishap might happen. Again, you may accidentally drop a liquid on your garment bag with your favorite dress or an expensive suit inside it.
Or even, maybe you're bringing it home back from the laundry, and it starts to rain. It's for situations like these, a water-resistant one will come in handy. Do yourself a favor and get a water-resistant one.
Smooth Zipper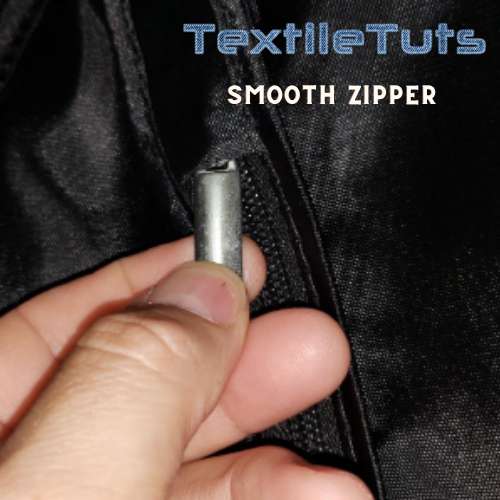 Lastly, make sure to check for a smooth and high-quality zipper. This accessory is especially important if you need to take out clothes in and out of the bag frequently.
A zipper that snags or keeps stopping midway is a very annoying thing to deal with. Plus, a poor zipper will break much easier, rendering the bag that's meant to keep your clothes safe completely useless.
Frequently Asked Questions
Do garment bags protect from high humidity?
Low humidity is great for mold prevention and keeps your clothes in better condition. Whether your bag will protect your clothes from high levels of humidity actually depends on the bag itself.
The more breathable your garment bag is, the better it will work. Storing them where there is some moving air is also a good idea.
Do garment bags protect against moths?
Yes, they do. Since these bags keep the clothes in a protective environment, moths can't really get in. Make sure to store it in a dry and air-tight place though.
Do vacuum storage bags protect against moths?
Most people think that adult moths eat clothes. That's not the case, and it's their larvae that do all the dirty work (eating fabric). Vacuum-sealed storage for clothes is great against moths.
This is because it means even if there are eggs, they won't hatch. So, vacuum storage bags are great against moths and save you space as well. It's a win-win right there.
Final Words
These were some of the best garment bags for storage and moth protection that we've got. Now, if you stay in a place where the dust easily gets in touch with your things, it's better for you to get something that's dust-proof.
The bags from Fu Global, Thipotenm, and Plixio can be perfect for you in such a case. Apart from others, these products have got dust-proof attributes, which obviously is a plus.
REFERENCES