Are Microfiber Knickers Good
Are microfiber knickers the best choice for active individuals or those with skin sensitivities? It's a tough decision, given the wide variety of materials available on the market.
Yes, microfiber knickers are good: they're breathable and wick away moisture to keep you comfortable during intense workouts without becoming smelly. Plus, the fabric fibers repel water and can provide extra support.
However, natural materials like cotton or linen may be preferable for people with allergies to synthetic compounds, and those concerned about environmental impacts may look for eco-friendly certification. Ultimately it comes down to personal preference and body type.
The Most Common Misconception About Microfiber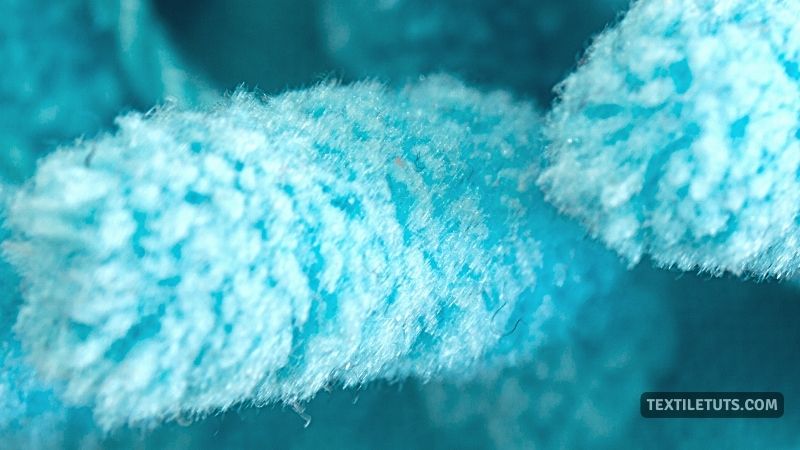 When people talk about microfiber, most of them get one thing wrong. That is, they think it's another type of fiber.
Microfiber is NOT another type of fiber. It just indicates the dimension of the fiber. Almost every fiber, both natural and synthetic, can be found or extruded in this form.
Microfibre is commonly defined as the fiber that's finer than one denier (1 denier per filament) or one dtex. They tend to range from 0.25-1.0 denier. Any fiber that falls in that range can be labeled as microfiber!
So, you can get two identical pairs of microfiber knickers with completely different characteristics!
For example, the dyeing process of your nylon microfiber underwear and rayon microfiber will be totally different! And so will their moisture-wicking capability!
What Are Microfiber Knickers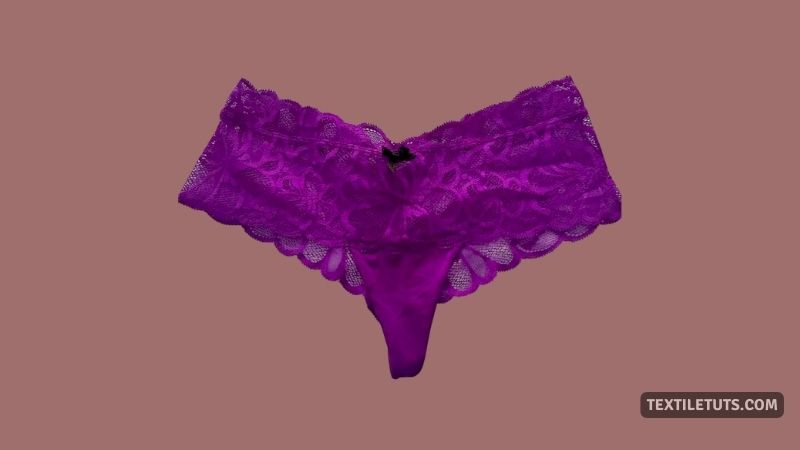 Microfiber knickers are a type of underwear made from fabric featuring a unique blend of fibers, including nylon and rayon. These fabrics are lightweight and flexible yet highly durable, providing superior moisture-wicking capabilities to keep you feeling dry and comfortable.
The dyeing process for these microfiber knickers varies depending on the type of fabric used and often results in vibrant colors that won't fade over time. Additionally, microfiber knickers provide extra support and coverage while allowing your body to breathe naturally during your outdoor activities.
4 Solid Reasons You Should Opt for Microfiber Underwear
If you're looking for a comfortable and functional type of underwear, microfiber is an excellent choice. It offers numerous advantages over other fabrics.
1. Breathable Fabric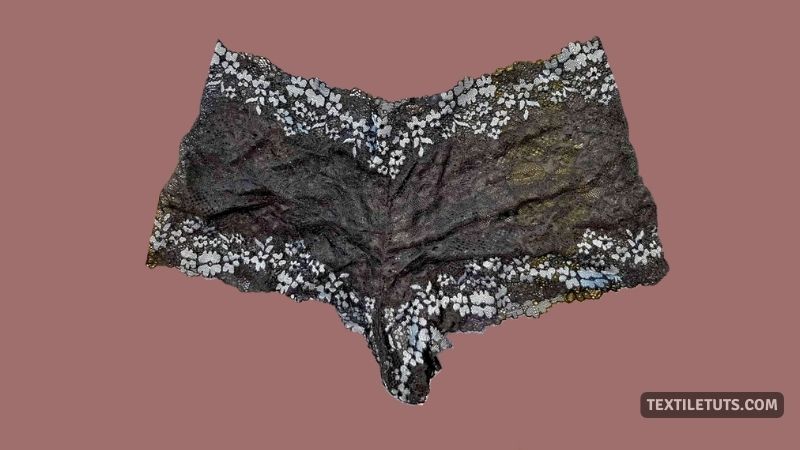 Microfiber is a lightweight material that is highly breathable, making it perfect for athletes or those engaging in any strenuous physical activity. The fabric will keep you cool and dry even during the most intense workouts.
2. Wicks Away Moisture
Another great benefit of microfiber underwear is its ability to wick away moisture. Its hydrophobic fibers repel water, keeping your skin dry and helping to reduce odors caused by sweat.
3. Provides Support
The thickness of microfiber can provide shaping and support without being overly bulky or visible through tight-fitting clothes. This makes it suitable for everyday use as well as physical activities.
4. Natural Materials Available
If you're looking for something more natural, there are also options available made from materials such as cotton or linen. These are ideal for people with sensitivities or allergies to synthetic compounds, and those who are conscious of the environmental impacts of manufacturing may look for eco-friendly certified options.
How Does Microfiber Underwear Keep You Cool?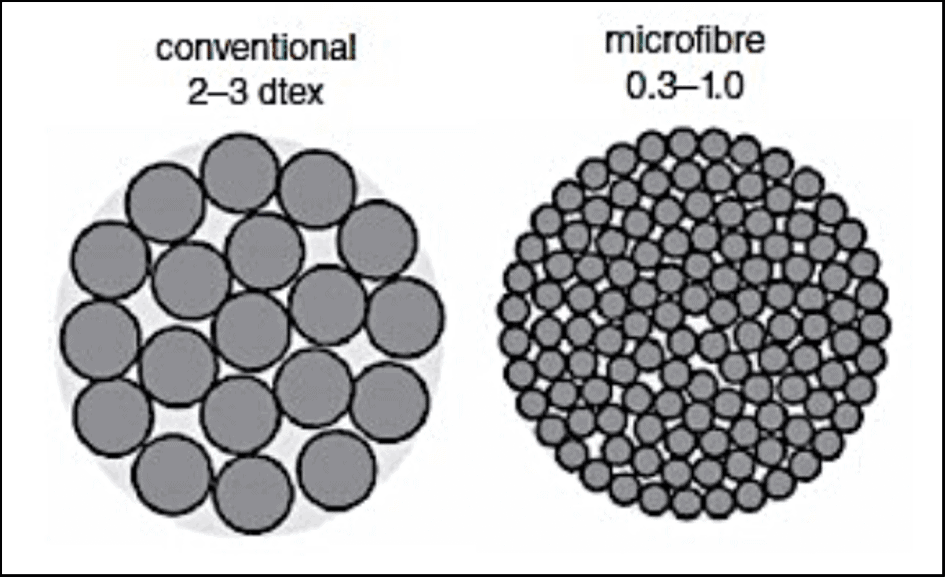 Look at the above image closely. Notice any difference? In the same cross-sectional area there are more number fibers in microfiber than in conventional ones.
The increased number of fibers in the same cross-sectional area works to increase the total surface area.
Therefore, if the fiber already has moisture-wicking capability, it increases greatly.
The moisture-wicking capabilities of microfiber draw away sweat from your body to keep you dry and regulate your temperature. All these features make microfiber underwear ideal for hot climates, rigorous activity, or simply everyday comfort.
What to Look for When Shopping for Microfiber Knickers for Outdoor Adventure
For those looking to stay comfortable and protected while outdoors, microfiber knickers are an ideal choice. These knickers provide a breathable and lightweight barrier between you and the elements while also providing protection from the sun's rays. When shopping for microfiber knickers, there are several factors to consider.
Quality Materials
Look for microfiber knickers that are made with high-quality, durable, and moisture-wicking materials such as nylon or polyester blends. Not only will these materials provide durability and protection from the elements, but they will also keep you comfortable by wicking away sweat and moisture from your skin.
Comfort & Fit
Choose a style of microfiber knickers that fits comfortably and allows for movement without rubbing or chafing. Consider the cut of the garment – is it loose fitting? Slim fit? If you plan on wearing them in warmer temperatures, go with a looser fit as this will allow air to circulate around your legs more easily.
Breathability
When choosing microfiber knickers, look for fabrics that have good breathability so that you can stay dry and comfortable during physical activity. Breathable fabric helps regulate body temperature by allowing air to move through it more easily.
Odor Control Technology
Some microfiber knicker brands offer odor control technology or antimicrobial properties which help keep odors at bay even after multiple wears. This is especially beneficial if you're an active person who does a lot of outdoor activities such as hiking or running.
UV Protection
For sun protection, look for knickers with built-in UV protection to prevent sunburns and protect your skin from UV rays. This is especially important if you're spending extended periods of time outdoors in direct sunlight.
Benefits of Wearing Microfiber Knickers for Running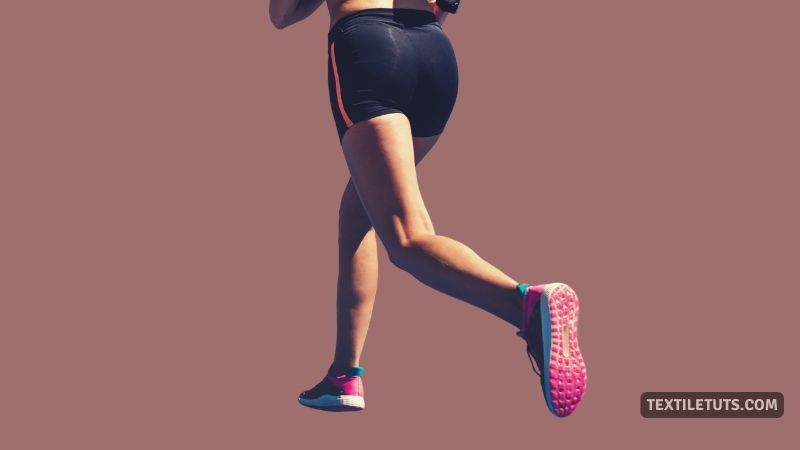 Microfiber knickers are a great choice for runners who want to stay comfortable and dry during their workouts. The lightweight, breathable fabric wicks moisture away from the skin, helping to keep athletes cool and dry in even the most intense training sessions. They also repel water, meaning they won't retain odors caused by bacteria and will dry quickly after being washed.
Moisture Wicking Properties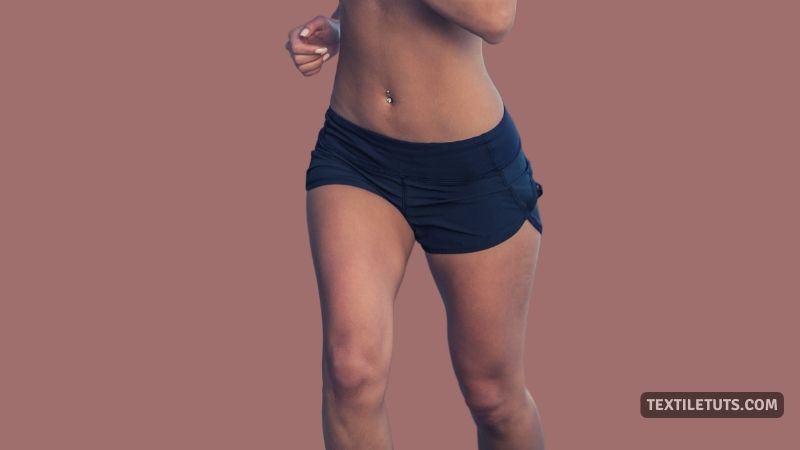 One of microfiber's main benefits is its ability to wick away sweat and moisture from the body. This is especially useful for athletes since it helps them stay cooler and more comfortable during strenuous activity. The fabric draws moisture away from the body so that it can evaporate quickly, thus preventing any unpleasant dampness or clamminess which can be associated with synthetic fabrics.
Quick Drying
In addition to wicking away moisture, microfiber knickers also have a quick-drying feature. This means that your shorts are ready to wear again in no time at all after being washed, making them an ideal choice for frequent workouts or running in hot weather as you don't need to worry about having wet shorts afterwards.
Comfort
Many people find microfiber material to be very comfortable against their skin due to its softness and flexibility. Unlike some other synthetic materials, it doesn't feel stiff or scratchy and has just enough stretchiness to move with your body without feeling restricted. It's also lightweight enough that you don't need to worry about feeling weighed down when wearing these shorts.
Aesthetic Considerations
Although microfiber fabric is generally considered comfortable, some may find it too visible under tight-fitting clothes due to its thickness. If you're looking for a pair of shorts that won't show through your clothes, then these might not be the best option for you. However, if you don't mind a bit of extra bulk around your legs then this shouldn't be much of an issue.
Microfiber Knickers vs Cotton Knickers
| Feature | Microfiber Knickers | Cotton Knickers |
| --- | --- | --- |
| Material | Microfiber – typically a synthetic blend of polyester and nylon fibers | Cotton – a natural fiber made from the cotton plant |
| Comfort | Soft, lightweight, and breathable | Soft and breathable, but may not be as lightweight as microfiber |
| Moisture-wicking | Excellent at wicking away moisture and sweat, keeping you dry and comfortable | May retain moisture more than microfiber, leading to a less dry feeling |
| Durability | Durable and long-lasting | Durable, but may not last as long as microfiber in terms of wear and tear |
| Care Instructions | Machine washable and dryer-friendly | Machine washable and dryer-friendly |
| Price | May be more expensive than cotton knickers | Generally more affordable than microfiber knickers |
Is Microfiber Knickers a Sustainable Choice for Clothing?
NO!
The only major flaw of microfiber knickers is that they are not a sustainable option. The micofiber manufacturing process requires the use of a variety of chemicals, which can be harmful to the environment.
Additionally, in many commercial manufacturing processes, there is potential for run-off from these chemicals into local water sources.
Furthermore, many microfiber products require the burning of fossil fuels during production, which releases more pollutants and carbon emissions into the atmosphere.
For those who are concerned about the environmental impact of their clothing choices, natural materials such as cotton and linen may be better options as they are not produced with any chemical processes or heavy investments in resources like fossil fuels.
Conclusion
Overall, microfiber knickers are a great option for active individuals and those with skin sensitivities. They are breathable, provide extra support, wick away moisture and have odor control technology.
Quality materials, fit and UV protection should also be taken into account when shopping for a pair of microfiber knickers. With the right features and quality materials, these knickers are sure to provide an excellent level of comfort and support during any activity.