What Knitting Needles to Use for a Big Blanket?
When it comes to knitting a big blanket, there are a lot of decisions to make. What type of yarn should you use? What size needles should you use? What stitch pattern should you choose?
Well, there are a variety of methods to make a thick, comfy blanket; using metal and bamboo needles is the most typical method. To sew a big blanket, you'll need at least an 8mm needle. The best needles for big blankets are bamboo and metal ones because they are strong, and they won't break as easily as plastic ones.
In this article, we will go over everything you need to know about sewing a chunky blanket, from what needles to use to what kind of yarn is best. We will also share some tips and tricks for getting the perfect stitch every time, so if you are ready to learn how to sew a big blanket, let's get started.
Aren't you interested? If yes, then please keep reading.
Types of Knitting Needles
Needles are important for your knitting project. There are many different types of needles to choose from, and each one has its own benefits and drawbacks. For example, the yarn for crocheting slippers will require a different needle type compared to while you're knitting a blanket. Here are the most common types of knitting needles: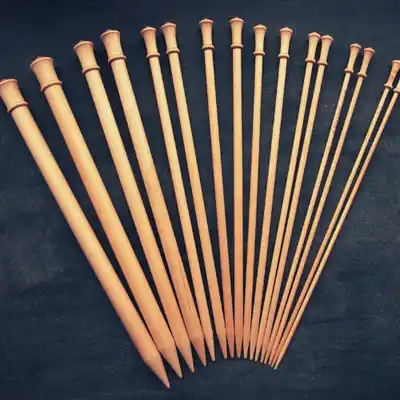 Straight Needles
These needles are the simplest type of knitting needle. They are long and thin with a pointed end.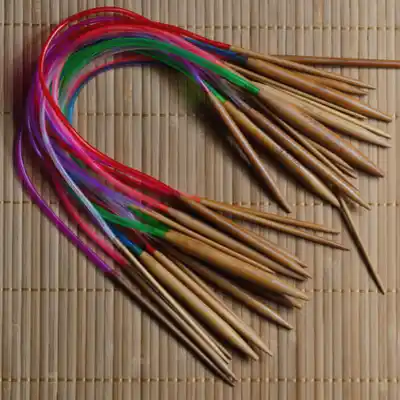 Circular Needles
One of the great things about circular needles is that they are so versatile. You can use them for almost any knitting project, from hats and scarves to sweaters and blankets.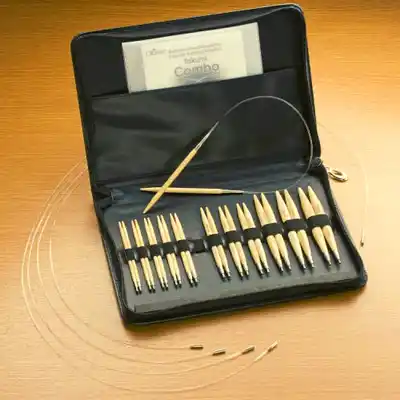 Interchangeable Needles
Interchangeable needles are a great way to knit with different yarns without having to change your needles every time.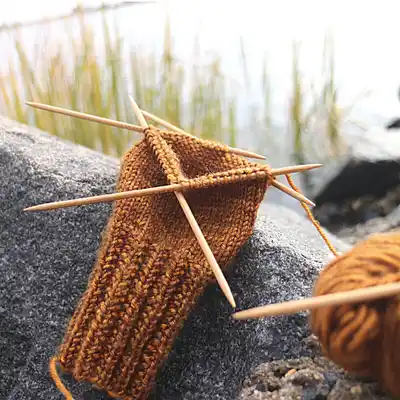 Double-Pointed Needles
Double pointed needles are perfect for small projects like hats, mittens, and socks. They are also great for starting new stitches in the middle of a project. When using double-pointed needles, be sure to use a stitch marker to keep track of the beginning of the round.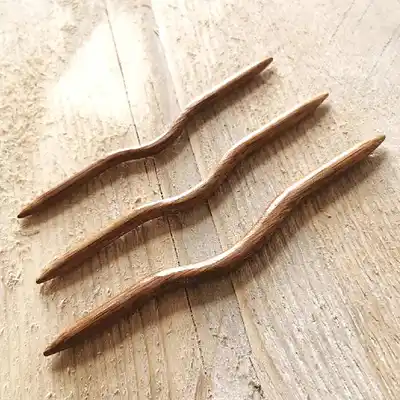 Cable Needles
These needles are short and curved with a pointed end. They are used to hold stitches in place when knitting cables.
Is There Really Any Difference Between A Chunky Blanket and A Big Blanket?
There are no distinctions between a chunky blanket and a big blanket; they're both the same thing. However, yarn shape and size may differ.
What Kind of Needles Do You Need for A Big Blanket?
Keep in mind that the size of your needle will determine the size of your blanket, so be sure to choose the right size for your needs. For a big blanket, bamboo and metal knitting needles are the ideal choices. They are both robust and long-lasting, which is crucial when working on a big project. Plastic knitting needles may break easily; therefore, they are not suggested for this sort of project.
What is A Big/Chunky Blanket?
A big blanket, or chunky blanket, is a type of blanket that is thicker and more durable than a standard blanket. They are typically made with chunky yarn and large knitting needles to create a thick, plush fabric.
Why Should You Use Big Needles for A Big Blanket?
Big needles create bigger stitches, which in turn create a thicker, warmer fabric. This is perfect for a big blanket that will be used to keep you warm and cozy. Plus, using big needles is a great way to speed up the knitting process, so you can finish your blanket sooner!
How to Knit a Big Blanket?
The best needles for a chunky blanket are bamboo or plastic because they're strong and won't break as easily as metal needles. You'll also need at least an 80mm (or size US 11) needle to make sure your stitches are big enough. For the yarn, you'll want to use a chunky weight yarn in a color of your choice. Some people like to add embellishments to their chunky blankets, like pom-poms or tassels.
Here's how to sew a big blanket:
What Are the Measurements?
Chunky blankets can be any size you want! A good rule of thumb is to use about 100g of yarn for every 12×12 inch square.
Best Yarn for Your Big Blanket Project
The best type of yarn for a chunky blanket is a chunky weight yarn. This type of yarn is thicker than traditional worsted weight yarn and will result in a cozier, warmer blanket.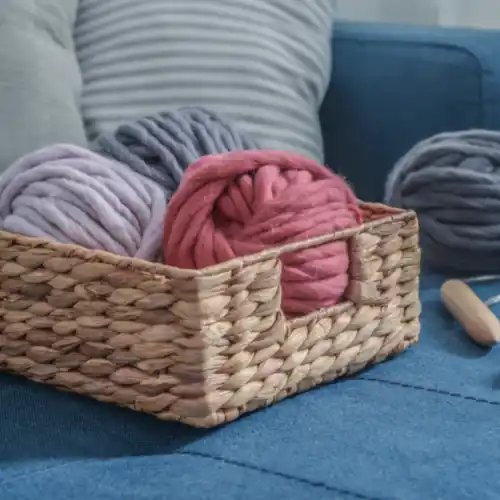 You can use any color of yarn you want, so have fun picking out the perfect shade for your blanket!
Top Tips for Your Chunky Project
Take your time and enjoy the process! This is a relaxing project that should be enjoyed.
Frequently Asked Questions
What size knitting needles do I need to make a blanket?
To make a chunky blanket, you'll need to use a size 50 or higher knitting needle. You'll also need a chunky weight yarn in the color of your choice.
What is a good size knitting needle for a beginner?
For a beginner, we recommend using a size 24 or 25 knitting needle. This will be the perfect size for beginners and will produce a nice, even fabric.
Is it easier to knit with bigger needles?
Bigger needles are definitely easier to use than smaller needles. This is because they have a larger surface area, which makes it easier to get the yarn through the fabric. However, be sure to choose a needle that's the right size for your project, or you'll struggle to get the stitches correct.
What happens if you use knitting needles that are too big?
If you use knitting needles that are too big, your fabric will be very loose and sloppy. This is because the needle will be able to fit more knitting stitches on it, which will make the fabric less dense.
How many stitches do I cast on for a blanket?
If you're looking for a mid-sized blanket, cast on 160 stitches for a big blanket and 200 stitches for an extra-large lap blanket.
Conclusion
So here you have everything you need to know about what knitting needles to use for a big blanket. Whether you're a beginner or an experienced knitter, we have the perfect needle for your project. Be sure to choose a size that's appropriate for your skill level and the thickness of the yarn you're using.
Also, get the best chair for knitting to ensure you're not hurting your back while knitting chunky blankets.
Have fun knitting your new blanket!