How to Dye a Wool Sweater: A Comprehensive Guide
Have you ever wondered how to dye a wool sweater? It can be a daunting task, but with the right instructions, it can be a breeze.
You may dye a wool sweater with Rit fabric dye if you like. Rit has been a well-known textile dye for years. They have every color in the rainbow, as well as many more!
In this article, we will teach you how you can dye wool, what things you will need for dyeing a sweater, and how to dye a wool sweater.
So, aren't you interested to know more? So further ado, let's get started!
Can You Dye Wool?
Yes, you can dye wool! In fact, wool is one of the best fabrics to dye because it absorbs color so well. When dyeing wool, you can achieve rich and vibrant colors that are long-lasting.
Things You Will Need for Dyeing A Sweater –
Use rubber gloves
A plastic tablecloth
Old towels
A large pot/ bucket for boiling the water and dyeing the sweater
Rit Dye
Wool sweaters
Detergent
Table salt
A stovetop
How to Dye A Wool Sweater
So here are those easy steps:


Step 1: Filling the Pot
Fill a pot with water and add salt. Place the wool sweater in the pot and let it soak for 30 minutes. This will help the sweater to absorb the dye more evenly.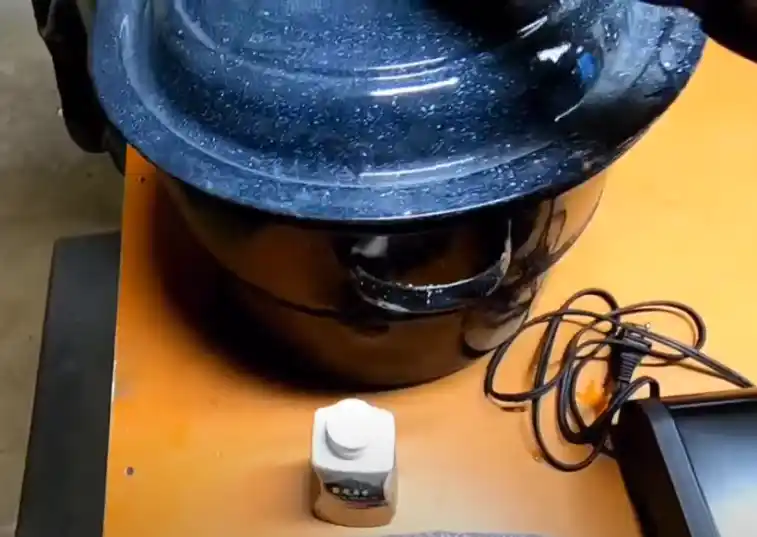 Step 2: Preparing Workstation
While the sweater is soaking, prepare your work area by covering it with a plastic tablecloth or old towels. Set out all the other supplies you will need.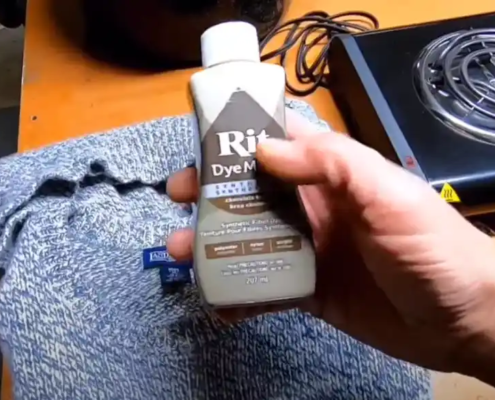 Step 3: Boiling the Water
After the sweater has soaked, bring the pot of water to a boil. Turn off the heat and carefully remove the sweater from the pot.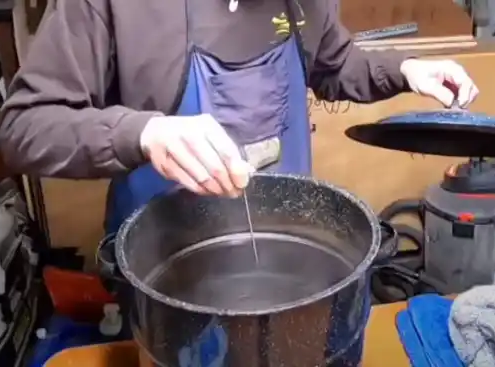 Step 4: Adding Color
Add your desired color of Rit dye to the pot. You can use one color or mix multiple colors together to create a unique shade.
Place the sweater back in the pot and stir gently until it is completely saturated with the clothing dyes.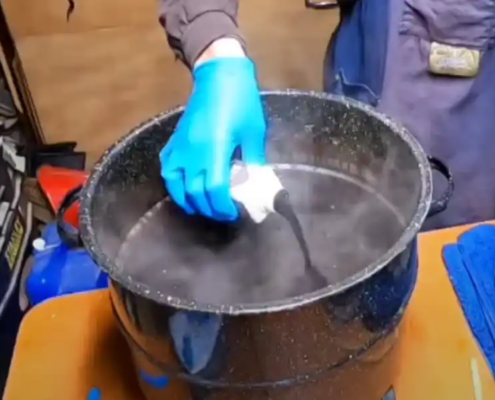 Step 5: Rinsing the Sweater
Once the desired color is achieved, rinse the sweater in cold water until the water runs clear.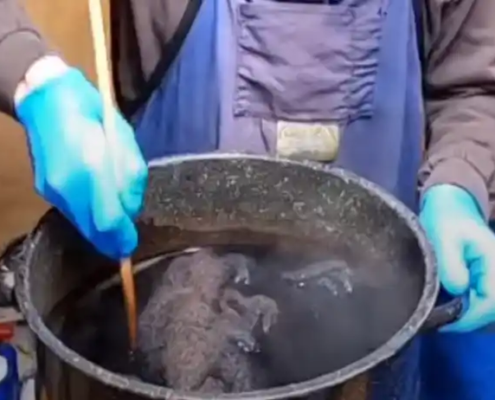 Step 6: Washing the Sweater
Wash the dyed wool sweater in cool water with detergent. This will help to set the color and prevent the dye from bleeding.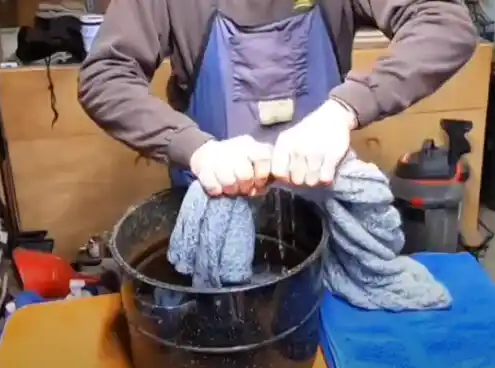 Step 7: Drying the Sweater
Hang the wet sweater up to dry or place it in the dryer on low heat.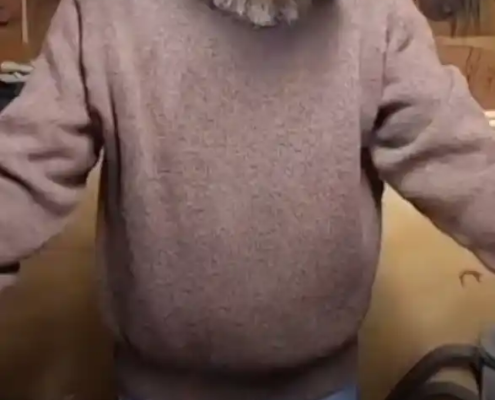 There you have it! You've now learned can you dye wool, what things you will need for dyeing a sweater, and how to dye a wool sweater. With these easy steps, you'll be able to achieve beautiful and long-lasting results.
Things you should keep in mind:
Do not use hot water when washing the dyed sweater, as this can cause the color to bleed.
If you are using multiple colors, be sure to rinse each color separately before moving on to the next one.
You can also try hand-painting or tie-dyeing wool sweaters for a fun and unique look.
You can't dye 100% wool yarn, but you can dye wool-blend yarn.
Frequently Asked Questions
Can you dye a black wool sweater?
You can, but it will not look very different from the original color. Black wool absorbs dye well, so you may end up with a dark navy or brown shade instead of black.
Does Rit dye work on wool?
Yes, Rit dye works well on wool fabric. Be sure to follow the care instructions on the Rit dye label to ensure the best results.
What is cross dyeing?
Cross dyeing is a technique that can be used to create interesting patterns and designs on fabric. It involves using two or more colors of dye to produce a design.
Does sweater shrink after dye?
Yes, it is possible for sweaters to shrink after being dyed. Be sure to read the care instructions on the Rit dye label before getting started. If you are concerned about shrinking, you can always test a small area of the sweater first.
How do you unshrink a sweater?
There are a few methods you can use to unshrink a sweater. One method is to soak the sweater in lukewarm water and baby shampoo for 30 minutes. Another method is to place the sweater in a plastic bag and freeze it for 24 hours. Once frozen, let the sweater thaw out slowly at room temperature.
Conclusion
Dyeing a wool sweater is a fun and easy way to add new life to an old garment or create a unique look. Be sure to follow the instructions carefully to achieve the best results. With a little time and effort, you can have a one-of-a-kind sweater that is sure to stand out from the rest.
Thanks for reading! We hope this article was helpful. If you have any questions, feel free to leave a comment below, and we'll do our best to answer them.