Does Lululemon Shrink in the Wash? – Unveiling the Truth
Lululemon is a famous athletic clothing brand known for its high-quality and stylish designs. However, one question circulating among enthusiasts is whether or not their leggings shrink in the wash.
Lululemon leggings typically do not shrink in the wash if the care instructions are followed correctly. Lululemon uses high-quality materials and advanced fabric technology to ensure its clothing maintains its shape and fit after washing.
In this blog post, I will explore the factors that can lead to shrinkage in Lululemon clothing, including the type of fabric used, the washing and drying process, and the overall care of the garment.
We will also provide you with tips on how to properly care for your Lululemon clothing to prevent shrinkage and maintain its quality over time.
Do Lululemon Leggings Contract When Washed?
Lululemon leggings, like many clothing items, may experience some shrinkage when washed and dried, especially if not cared for properly. Lululemon provides care instructions on their product tags and website to help customers maintain the quality and fit of their garments.
The brand is known for high-quality materials and construction. Generally, well-made leggings, including those from Lululemon, should not significantly contract or shrink when washed following the care instructions provided by the manufacturer.
To maintain the quality and fit of your Lululemon leggings, it's important to follow the care guidelines provided on the garment's label or the brand's official website.
These instructions usually recommend washing the leggings in cold water on a gentle cycle and avoiding the use of fabric softeners, bleach, or harsh detergents. It's also recommended to either lay the leggings flat to dry or tumble dry them on low heat.
Keep in mind that fabric composition can play a role in how garments react to washing. Lululemon leggings are typically made from materials like nylon, spandex, and polyester blends, which are designed to retain their shape and elasticity even after washing.
However, if the care instructions are not followed or if the leggings are exposed to extreme conditions, there's a possibility that they could experience some minor changes in size or fit.
Factors Contributing to the Shrinking of Lululemon Leggings
Several factors can contribute to the shrinking of Lululemon leggings or any other type of clothing. It's essential to understand these factors to properly care for your leggings and minimize the risk of shrinkage. Here are some key factors: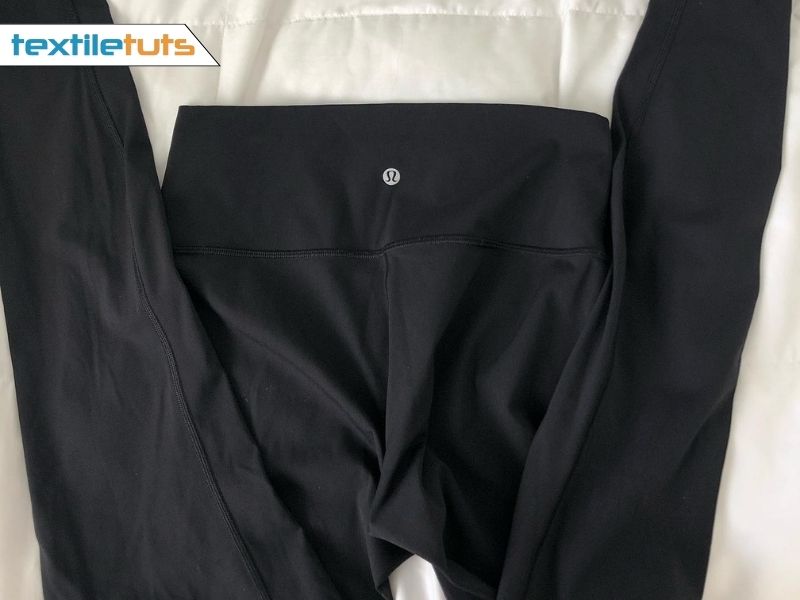 Fabric Composition
The type of fabric used in the leggings plays a significant role in how much they might shrink. Natural fibers like cotton shrink more than synthetic fibers like polyester or spandex.
Many Lululemon leggings are designed with different materials, so the specific fabric composition will impact how the leggings react to washing and drying.
Heat
Heat is a primary factor in shrinkage. High temperatures, whether in the washing water or during drying, can cause the fibers in the fabric to contract and lead to the leggings becoming smaller. Hot water and high dryer settings are more likely to cause shrinkage.
Agitation and Friction
Aggressive washing methods, such as using a rough cycle or overcrowding the washing machine, can increase friction and agitation between the fabric fibers. This can cause the fibers to rub against each other and lead to shrinkage.
Drying Methods
High heat in the dryer can be particularly damaging to clothing. When the fabric is exposed to high heat, it can lose its elasticity and shrink. Air-drying or using low heat settings are gentler options.
Mechanical Stress
Stretching or pulling on the leggings while they are wet can distort the fabric's fibers and lead to uneven shrinkage or loss of shape.
Quality of Materials
The quality of the fabric and construction can also impact how much the leggings shrink. Higher-quality materials and better construction techniques may be more resistant to shrinkage.
Fabric Treatment
Some leggings are treated with special finishes that might react differently to washing and heat, potentially affecting their size.
Washing Products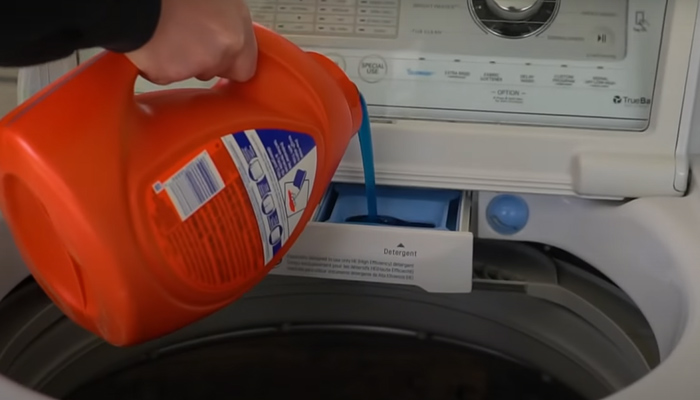 Harsh detergents or fabric softeners can break down the fibers of the fabric, making them more prone to shrinking.
Lululemon's Washing and Care Recommendations
The company provides specific washing and care recommendations to ensure customers get the most out of their products. These recommendations help maintain the integrity of the fabrics, colors, and overall construction of the garments. Here are the key points to keep in mind: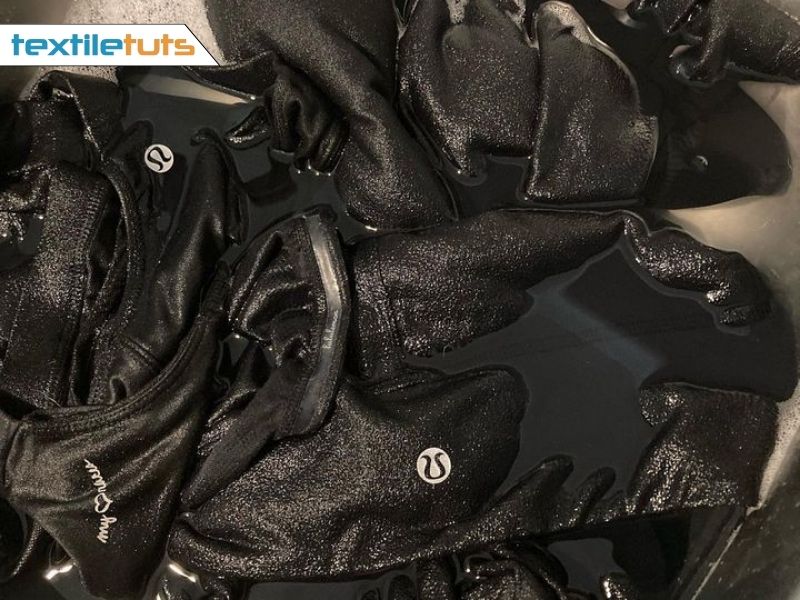 Lululemon suggests washing their garments in cold water by hand or on a gentle cycle in the washing machine. Avoid using fabric softeners or bleach, as they can damage the fabric and diminish its moisture-wicking capabilities. Instead, use mild detergents that are free of harsh chemicals.
When washing your Lululemon pieces, opt for a gentle cycle on your washing machine. This setting minimizes the friction and agitation that can potentially damage the delicate fibers of the fabric.
High-speed spinning and aggressive washing can cause excessive wear and tear, leading to pilling and distortion of the garment's shape. By using a gentle cycle, you'll help prolong the life of your Lululemon items.
Avoid Mixing Different Fabrics
To prevent potential damage, avoid washing your Lululemon activewear with garments made from different fabrics, especially those with zippers, hooks, or other abrasive components.
Different fabrics can interact in the wash and cause friction, leading to pilling, snags, or stretching. It's best to wash similar materials together to maintain the integrity of each piece.
Wash with Similar Fabrics
When it comes to washing Lululemon items, it's advisable to group similar fabrics together. For instance, wash your yoga pants with other yoga pants, your sports bras with other sports bras, and so on.
This practice helps maintain the specific care requirements of each fabric type and ensures that your garments receive the appropriate treatment in the wash.
Avoid Excessive Detergents
While it might be tempting to use extra detergent for heavily soiled activewear, Lululemon recommends using the appropriate amount of mild detergent. Excessive detergent can leave residue on the fabric, affecting its moisture-wicking properties and leading to potential skin irritation.
Always follow the manufacturer's guidelines for detergent usage to maintain the performance and longevity of your Lululemon items.
After washing, avoid using high heat from dryers or radiators to dry your Lululemon garments. Instead, opt for air drying by laying the items flat on a clean surface or hanging them up.
Direct heat can cause the fabric to shrink, lose elasticity, and even fade in color over time. Air drying helps preserve the shape, color, and overall quality of your Lululemon activewear.
Preventing Shrinkage and Extending the Lifespan of Your Leggings
To prevent shrinkage and extend the lifespan of your leggings, whether they're Lululemon or any other brand, follow these care tips: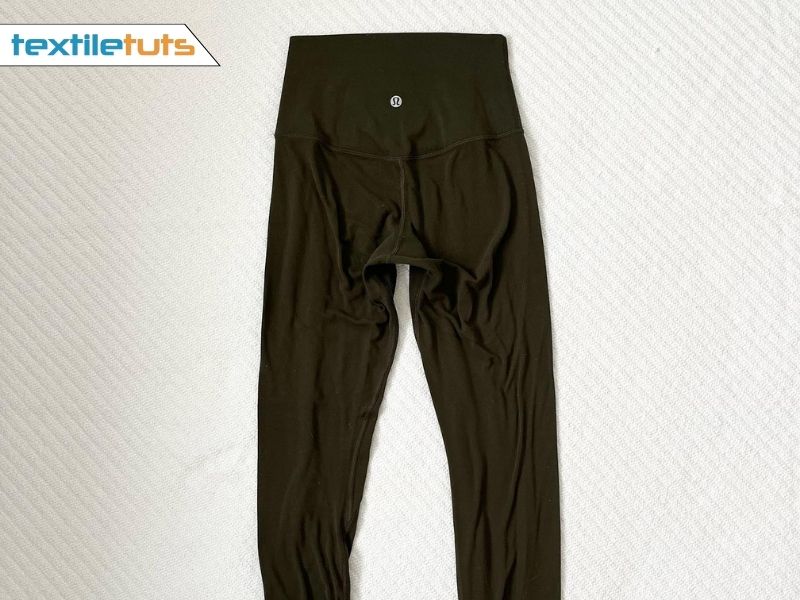 Read Care Labels
Always check the care instructions on the clothing label before washing your leggings. Manufacturers often provide specific guidelines for cleaning their products.
Wash in Cold Water
Use cold water for washing your leggings. Cold water is less likely to cause shrinkage than hot water.
Gentle Cycle
Wash your leggings on a gentle cycle with a mild detergent. Avoid using harsh detergents that can damage the fabric.
Use a Mesh Bag
To protect your leggings from friction and stretching, consider washing them inside a mesh laundry bag. This will prevent them from rubbing against other clothes.
Avoid Overloading
Don't overload your washing machine. Overcrowding can lead to increased friction and reduced washing effectiveness.
Skip Fabric Softeners: Fabric softeners can break down the elasticity of the fabric, leading to shrinkage and reduced durability. Avoid using them.
Turn Inside Out
Turn your leggings inside out before washing. This can help protect the outer surface from friction and fading.
Air Dry
Air drying is the best way to prevent shrinkage. Lay your leggings flat on a clean surface to dry. Avoid hanging them, as this can lead to stretching.
Low Heat in the Dryer
If you prefer using a dryer, select the lowest heat setting. High heat can cause shrinkage and damage the fabric.
Avoid Sunlight
Direct sunlight can fade colors and weaken the fabric over time. Dry your leggings in a shaded area.
Store Properly
Fold your leggings neatly and store them in a cool, dry place. Avoid leaving them in direct sunlight or damp environments.
Avoid Excessive stretching
Be gentle when putting on and taking off your leggings. Excessive stretching can lead to a loss of elasticity over time.
Choose Quality
Invest in high-quality leggings. Well-made leggings with good fabric composition and construction are less likely to shrink and will last longer.
Regular Inspection
Regularly inspect your leggings for signs of wear, thinning fabric, or loose seams. Address these issues promptly to prevent further damage.
Final Words
Lululemon's clothing is designed with high-quality materials and construction to maintain its shape and size. However, some pieces may experience minor shrinkage due to certain factors, like washing and drying at high temperatures or using harsh detergents.
To ensure the longevity of Lululemon's clothing, it's recommended to follow the care instructions provided on the label and to avoid using harsh chemicals or high heat.
By taking proper care of your Lululemon apparel, you can enjoy the comfort, style, and durability of their clothing for a long time.