Does Kona Cotton Shrink? – Myths Vs. Facts
When it comes to purchasing fabric, one important factor to consider is how it will hold up in the wash. Kona cotton is a popular choice for many sewists and quilters due to its durability and versatility. However, one question that often comes up is whether or not Kona cotton will shrink in the wash.
Yes, Kona Cotton can shrink slightly, generally about 3-5% after washing and drying. It is always a good idea to pre-wash natural fiber fabrics like Kona Cotton before using them in sewing projects to account for any shrinkage.
In this blog post, I'll explore the topic of Kona cotton shrinkage in-depth. Also, look at the factors that contribute to fabric shrinkage and how to minimize shrinkage.
Kona Cotton: Can It Shrink?
Kona Cotton is a type of fabric often used in quilting and sewing due to its high quality, tight weave, and impressive variety of vibrant colors. However, many fabric enthusiasts has concern regarding kona cotton shrinkage.
Like many 100% cotton fabrics, Kona Cotton can indeed shrink. This is because cotton is a natural fiber that contracts when washed and exposed to heat. Therefore, when the fabric is washed in hot water or dried using high temperatures, it'll likely exhibit a degree of shrinkage.
Most Kona Cotton fabrics are likely to shrink approximately 3-5% when subjected to a machine wash and dry. However, the extent of shrinkage can vary depending on factors such as the heat level used in washing and drying and how the fabric was originally manufactured.
To prevent or minimize the shrinkage in your Kona Cotton, it is often recommended to pre-wash the fabric before using it for sewing or quilting projects. Use cold water for washing and drying settings, as too much heat can lead to excessive shrinkage.
Factors that Can Affect Shrinkage of Kona Cotton
While kona cotton's durability classifies it as an ideal fabric for a variety of uses, like any other fabric, this cotton is susceptible to shrinkage. Several factors can influence the degree of shrinkage in them.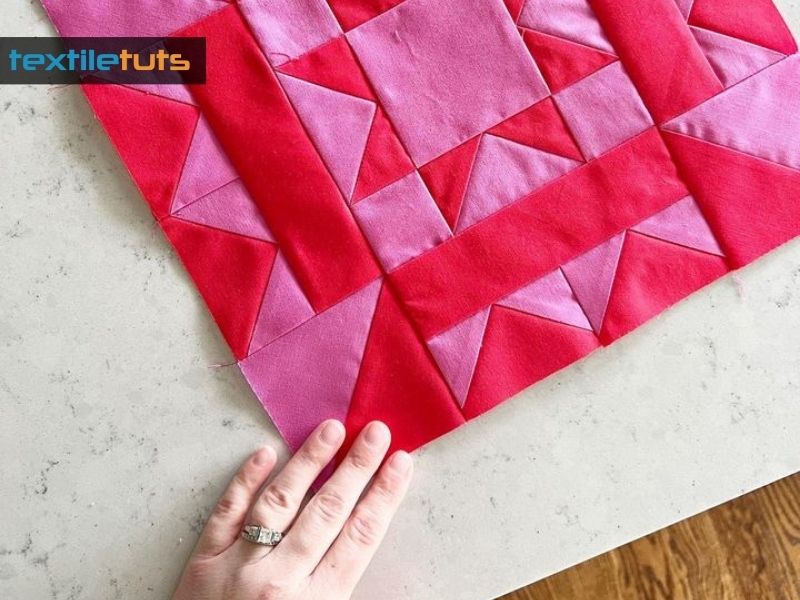 Laundering Methods
The way Kona cotton is cleaned can significantly influence its shrinkage. Excessive washing and drying at high temperatures can cause the cotton to shrink. Using hot water for washing or putting the fabric in a hot dryer can distort the fabric fibers and reduce their size.
Ironing
Ironing Kona cotton at a high temperature can cause it to shrink. If it's necessary to iron this fabric, it's crucial to use low heat and avoid using the steam feature because it can add moisture to the fabric, causing shrinkage.
Fabric Quality
The quality of the Kona cotton fabric can also play a role. If the cotton is not well processed or is of lower quality, it's more likely to shrink quickly. The higher the quality of the cotton, the lower the chances of excessive shrinkage.
Pre-Shrinking Treatments
Depending on whether the Kona cotton fabric has undergone pre-shrinking treatments or not can influence the extent of shrinkage. If the cotton fabric has been pre-shrunk, it will shrink less when washed or cleaned.
Manufacturing Process
The process by which the Kona cotton was manufactured can also affect shrinkage. For instance, chemically treated or densely woven fabrics are less likely to shrink compared to ones that haven't been treated or are loosely woven.
Fabric Handling
How the Kona cotton is handled can cause shrinkage. For instance, stretching and pulling on the fabric can distort the fibers, leading to shrinkage.
How to Fix Shrinkage in Kona Cotton?
Kona cotton, like most pure cotton fabrics, can shrink especially after its first wash. As such, it's important to treat and use it properly to ensure the reduced incidence of shrinkage. Here's how you can fix shrinkage in Kona cotton: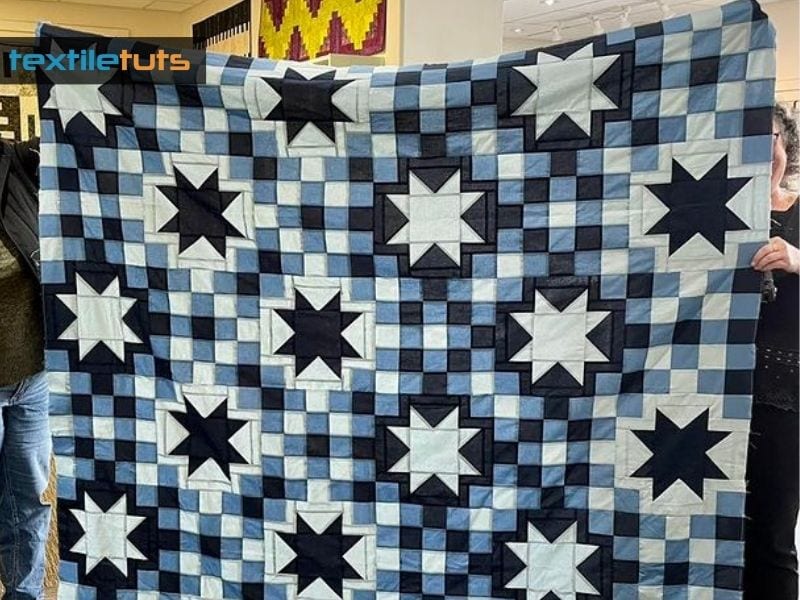 Materials You'll Need
Kona cotton fabric with shrinkage
Mild detergent
A washing machine
Iron and ironing board
Step 1: Identify the Problem
The first step in fixing shrinkage in Kona cotton is to identify the extent of the shrinkage. Check the fabric carefully to see how much it has shrunk.
Step 2: Wash and Dry
Before correcting the problem, ensure the fabric is clean. Wash the cotton fabric in cold water with a mild detergent. Avoid using hot water as it may potentially shrink the fabric more. After washing, let the fabric air dry. Using a dryer might contribute to more shrinkage.
Step 3: Moistening
Mildly wet the Kona cotton fabric again, making sure it is not soaking.
Step 4: Stretching
Begin stretching the fabric gently. This should be done slowly and steadily, pulling in all directions simultaneously to avoid any distortion in the fabric grain.
Step 5: Ironing
Post-stretching, press the fabric by ironing it. Make sure to set the iron at the cotton setting. Ironing the material will help get rid of any wrinkles that formed during the stretching process. It also encourages the fabric to keep the 'stretched-out' state.
Step 6: Drying
Allow the fabric to dry naturally again. This is the gentlest option and minimizes the risk of further shrinkage. Hang the fabric up to air dry. Avoid using heat as much as possible.
Step 7: Repeat
Check the fabric after it dries. If it is still not at its desired size, repeat the process again until you achieve the size you want.
Step 8: Washing Tips
In the future, to prevent future shrinkage, always wash your Kona cotton in cold water and air dry instead of using the dryer. If you must use a dryer, use a low heat setting.
Step 9: Professional Help
If after repeated trials, the cotton fabric does not return to its original size, it may be necessary to seek professional help, such as a dry cleaner or fabric restoration expert.
Proper Care Guidelines for Kona Cotton
Kona Cotton is a premium type of cotton fabric that is highly sought-after due to its durability, crispness, and versatility. It is often used in quilting, sewing, and creating other types of fabric crafts. While it is a robust fabric, it still requires proper care to maintain its quality and beauty. Here are some guidelines for proper Kona Cotton care.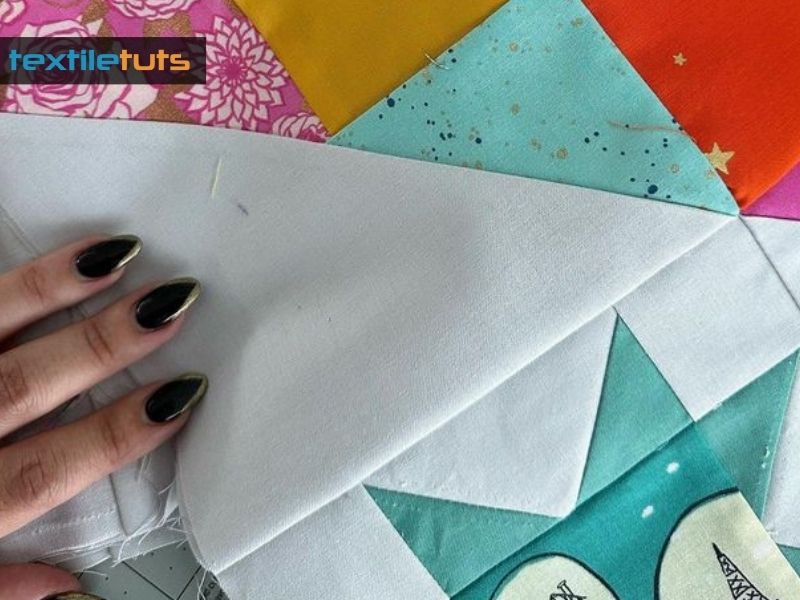 Cleaning
Kona Cotton should always be washed gently to maintain its quality. Machine wash in cold water using a gentle cycle with mild detergents. Avoid using bleach as it can drastically affect the color and degrade the fabric. Ensure that the wash cycle is mild to prevent unnecessary wear and tear.
Drying
Allow the fabric to air-dry naturally when possible. If you must use a dryer, opt for a low-heat tumble dry setting. High heat can cause the fabric to shrink and colors to fade. To prevent wrinkles, remove the fabric from the dryer while it is still slightly damp and smooth it out.
Ironing Setting
Kona Cotton can withstand ironing, but it is recommended to iron on a medium heat setting. Always iron on the reverse side of the fabric to avoid causing shine or discoloration on the front side.
Storage
Store your Kona Cotton in a cool, dry area away from direct sunlight. Ensure that it is clean and thoroughly dried before storing it. Cotton is susceptible to mold and mildew, so adequate storage conditions are essential.
Regular Maintenance
Regular maintenance is key to prolonging the life of your Kona Cotton. Try to remove stains as soon as they occur. Use a mild detergent and cold water for stain removal. It's recommended to test any stain removal product on a small inconspicuous area before applying it to a visible area.
Prewashing
While Kona Cotton doesn't necessarily require prewashing, it's a good practice especially for dark and brightly colored fabrics as they may bleed. Prewashing can also help to pre-shrink the fabric.
Use a Fabric Conditioner
Fabric conditioners reduce friction and agitation between fabrics during washing. This will reduce stress on the Kona cotton fibres and can help prevent shrinkage.
Comparing Kona Cotton to Other Fabrics
Kona Cotton is a well-known brand in the world of fabrics. Manufactured by Robert Kaufman Co., it is a long-standing favorite among quilters and sewing aficionacists due to its durability, quality, and array of available colors.
While many types of fabrics are out there, several bestselling brands like Kona stand out for their unique qualities. The difference between Kona Cotton and other fabrics becomes clear when considering their characteristics, uses, and maintenance requirements.
Higher Thread Count
When compared to other cotton fabrics, Kona Cotton boasts of being higher in thread count — about 60 squares per inch. This is significantly higher than the standard cotton fabric typically found in stores, which comes at around 30 squares per inch.
The high thread count gives Kona Cotton a dense weave that is perfect for quality quilting since its high density minimizes fraying and enhances durability. It also provides a soft, smooth finish that is comfortable against the skin.
Finest Natural Cotton
Further comparison can be made with fabrics like Egyptian Cotton, which is also known for its high quality. Although both are high-quality cotton types, the difference comes mainly from the origin of the cotton fibers.
Egyptian Cotton is made from a specific cotton species known as 'Gossypium Barbadense' found in Egypt, whereas Kona Cotton is primarily sourced from high-grade American cotton (Gossypium hirsutum)
Easy to Care
Kona Cotton significantly outshines silk and satin when it comes to ease of care, as it can be machine washed and dried, is more resistant to wrinkles, and doesn't require the specialized care some of these finer fabrics demand.
Great Breathability
Compared to synthetic fibers like polyester, Kona Cotton offers greater breathability and moisture absorption, making it an ideal fabric for clothing and bed linens. While polyester is highly resistant to wrinkles and shrinkage, it might not offer the same level of comfort and breathability that Kona Cotton does.
High-Durability
Kona Cotton is also often compared with fabrics like muslin and calico. While muslin and calico are lightweight and breathable, they are usually less durable than Kona Cotton. Muslin frays easily and calico stiffens over time, while Kona Cotton's high density provides superior durability and longevity.
Final Words
Kona Cotton is a high-quality, versatile fabric widely used in sewing and quilting projects. While there have been concerns about shrinkage, the latest versions of Kona Cotton have been pre-washed and pre-shrunk, making them less likely to shrink when washed.
Shrinkage after washing and drying, is a common characteristic of most cotton fabrics. With proper care and pre-washing before sewing, this shrinkage phenomenon can be minimized.
By following the manufacturer's recommended care instructions and taking precautions such as pre-washing and avoiding high heat, you can minimize any potential shrinkage and ensure that your Kona Cotton stays in excellent condition.