Does India Ink Stain Clothes? – Exploring Myths and Solutions
India ink, a dark-hued, rich black textured, waterproof ink, is commonly used for drawing, writing, and calligraphy. Despite its numerous benefits, one question that often arises is whether India ink stains clothes.
Yes, India ink can stain your clothing. It is a very strong and permanent ink that can be difficult to remove. If it gets on clothing, it should be treated and washed immediately to increase the chances of removing the stain.
This article will explore the properties of India ink and its potential to leave permanent stains on clothing. You will also get tips on how to remove ink stains from clothes and best practices for using India ink to avoid staining.
Can India Ink Stain Your Clothing?
India ink can certainly stain your clothing. It is a type of ink that is designed to be permanent and durable.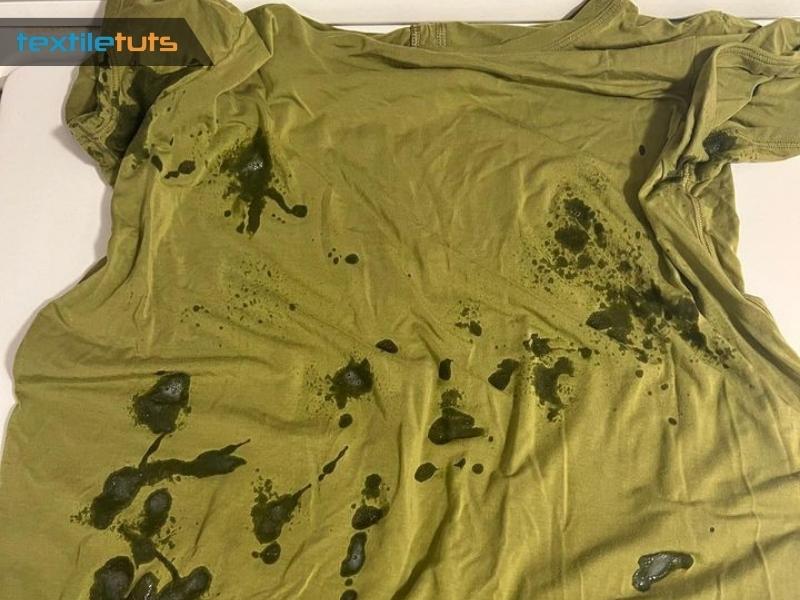 This type of ink often consists of carbon black or a similar pigment that is mixed with water and then thickened with a material such as shellac. The result is a thick, opaque ink that can create dark, bold lines.
Because of its permanent nature, India ink can cause stubborn stains that can be difficult to remove from clothes. When it is fresh, it may be possible to remove some of the ink by blotting it carefully, but once the ink has dried, it usually can't be removed completely.
Furthermore, India ink is waterproof when dry, meaning it won't break down or dissipate if you try to wash out the stain with water. Chemical-based cleaners may do a better job breaking down stain, but these can potentially damage your clothes, so they must be used carefully.
Hence, if you are using India ink, it is advised to wear protective clothing or old clothes that you are not worried about staining. In case of an accidental spill, it's crucial to act quickly.
Removing India Ink Stains from Clothes
Removing India ink stains from clothes can be a bit challenging due to the permanent nature of the ink. As the ink is waterproof, it can be tricky to remove from clothing.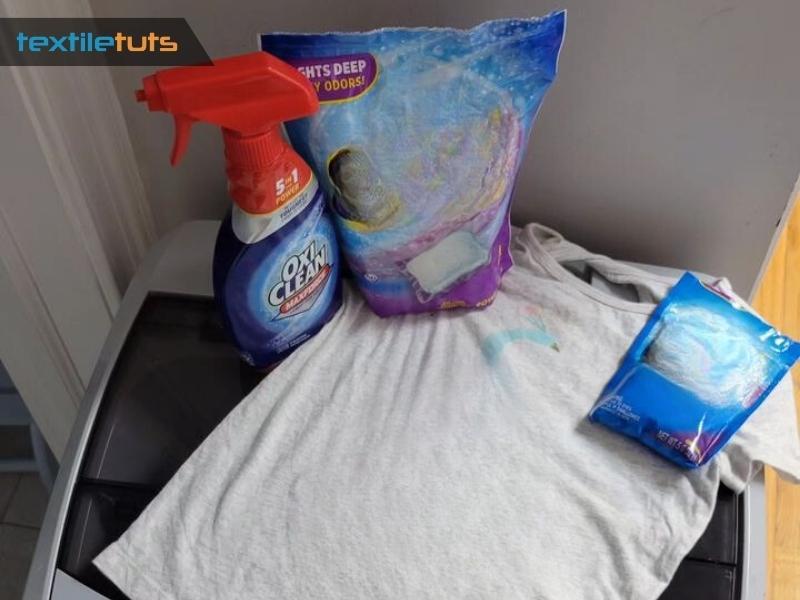 However, with the right approach and patience, you can often improve or completely remove the stain. Here's a step-by-step guide to help you:
Materials Needed
Rubbing Alcohol
Clean Cloth or Sponge
Liquid Laundry Detergent
Warm Water
Salt
White Vinegar
Bucket or Basin
Old Tooth Brush
Stain Remover
Step 1: Pre-Treat the Stain
Begin by dampening a clean cloth or sponge with rubbing alcohol. Do not soak the cloth in the alcohol – you only need to dampen it. Press this cloth gently onto the stained area. This will start to break down the stain.
Step 2: Rinse
Rinse the treated area of the garment under cold running water. This will help to wash away any of the ink that has been loosened.
Step 3: Apply Laundry Detergent
Apply a small amount of liquid laundry detergent directly onto the stain. Work it into the fabric by gently rubbing the fabric together.
Step 4: Soak
Fill a bucket or basin with warm water. Add a tablespoon of white vinegar and a tablespoon of salt. Stir to dissolve. Place the fabric in this solution, ensuring that the stain is completely immersed.
Step 5: Leave it to Soak
Let the fabric to soak in the vinegar and salt solution for at least an hour.
Step 6: Check The Stain
After soaking, check the status of the stain. If it's still visible, you may need to repeat steps 1-5. India ink can be stubborn, so multiple treatments may be necessary.
Step 7: Stain Remover (Optional)
If the stain persists, you can try using a commercial stain remover specifically designed for ink stains. Follow the product's instructions for application.
Step 8: Old Toothbrush
Gently scrub the stained area with an old toothbrush. The bristles can help work the cleaning solution into the fabric fibers.
Step 9: Rinse and Launder
Rinse the stained area thoroughly under cold running water to remove any cleaning solution. Launder the garment according to the care label instructions. Use the warmest water temperature that's safe for the fabric.
Check the stain before drying the garment. Repeat the process if the stain is still visible before allowing the garment to dry.
Step 10: Air Dry
After washing, air dry the garment to ensure that the stain has been completely removed. If the stain is still present, repeat the process. Avoid using a dryer until you are certain the stain is gone, as heat can set it, making it even harder to remove.
Precautions and Tips: Preventing India Ink Stains
Preventing India ink stains is much easier than removing them. By taking some precautions and following a few tips, you can minimize the chances of accidentally staining your clothing or surfaces with India ink. Here are some precautions and tips to consider: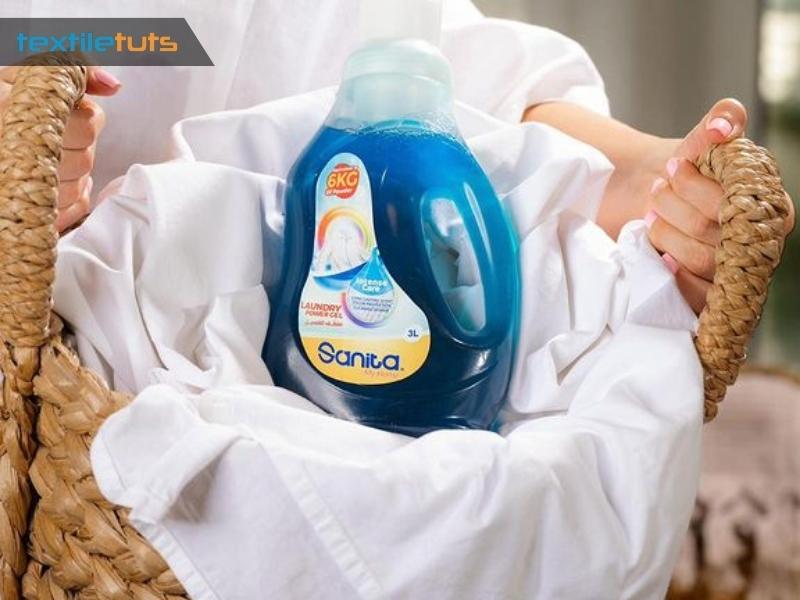 Work in a Controlled Environment
Use India ink in a designated area that is well-ventilated and away from surfaces or fabrics that could be easily stained.
Cover Surfaces
Cover your workspace with a plastic or disposable tablecloth, old newspapers, or other protective materials to catch any accidental spills.
Wear Protective Clothing
Wear old clothing or an apron when working with India ink to prevent it from coming into contact with your regular clothes.
Handle with Care
India ink is a liquid and thus susceptible to being spilled or splattered. Always handle the container with care, especially when opening, closing, or moving it. It may be wise to put the container on a tray to catch any accidental spills.
Use Protective Gloves and Work Slowly
Wear disposable gloves to keep India ink from getting on your hands. This also helps prevent accidental smudging on surfaces and clothing. Work slowly and with a steady hand to minimize the risk of splattering or spilling ink.
Clean Brushes and Tools
Keep your brushes and tools clean while working. Wipe excess ink from brushes and pens before putting them down to avoid drips.
Cap the Ink and Store Properly
Always tightly cap the India ink bottle when you're not using it to prevent spills. Store your ink bottles upright in a cool, dry place. Avoid storing them in areas prone to temperature fluctuations or direct sunlight.
Wash Hands
Wash your hands thoroughly before handling your clothes or other materials you do not want to be stained. Small amounts of ink may have gotten onto your hands while drawing or writing, and these could quickly transfer onto fabric.
Final Words
India ink is a popular medium used by artists, writers, and calligraphers. While it is a highly pigmented and permanent ink, it is also a water-resistant and lightfast ink that is unlikely to stain clothing.
Take precautionary measures while using India ink to avoid any unwanted accidents. You can enjoy working with India ink without worrying about any stains on your clothes by following simple steps like wearing protective clothing and covering your workspace.