Do Super Noodles Stain Clothes?- Real Deal On Clothing Stains
Yes, Super Noodles can cause stains on clothing, especially if the noodles are flavored with sauces or spices that contain turmeric, tomato, or other strong coloring agents. The oil content in noodles can also lead to greasy stains. So, cleaning the stain as soon as possible is essential to prevent it from setting.
While the quick preparation and delicious taste of Super Noodles may make them a go-to option for many of us, it's important to understand the potential risks as well.
I will provide some tips and tricks for preventing and removing Super Noodle stains from your clothing. So if you're a fan of Super Noodles and want to learn more about their impact on your wardrobe, keep reading!
Can Super Noodles Cause Stains on Clothing?
Super Noodles can indeed cause stains on clothing. The ingredients that give Super Noodles their flavor and color, including various sauces and spices like soy sauce, turmeric, paprika, and others, can leave visible stains on fabric.
The stain may appear as red, orange, yellow, or brown marks depending on the specific ingredient that caused the stain.
If Super Noodles or the sauce spills or splatters onto your clothes, it can settle into the fibers and create a stain. Particularly, turmeric, often used in noodle spices, is known for its potent staining ability and can leave a bright yellow stain that is difficult to remove.
These stains are complex due to their color, oiliness, and often heat application, which can set the color into the fabric.
The sooner you treat the marks, the better the chances of completely removing them. Basic steps for eliminating stains from food like Super Noodles often involve blotting up excess sauce or residue, running cold water through the back of the stain, applying a liquid detergent or stain remover to the stained area, and then washing generally with detergent.
However, stains from Super Noodles, particularly those involving turmeric or other powerful dyes, can be stubborn and resistant to these typical stain-removal steps.
Some recommend using white vinegar, baking soda, or hydrogen peroxide for stubborn noodle stains, but it may be necessary to seek professional cleaning help for particularly resistant or noticeable stains.
Are Super Noodles Stains Permanent?
Super Noodles stains are not typically permanent and can often be removed with the proper cleaning techniques and solutions. However, it may depend on the stained fabric or material and how long the stain has been there.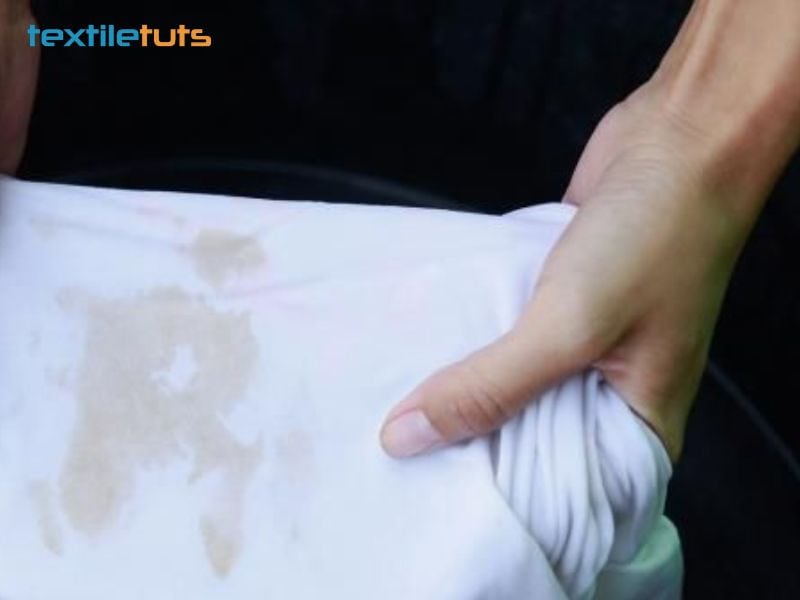 Washing or treating the stain as soon as possible can increase the chances of completely removing it.
In many cases, food stains can be removed successfully if you take prompt and appropriate action. If the stain is allowed to be set or the fabric is delicate or sensitive to specific cleaning agents, the stain might become more challenging to remove.
Here are a few key points to consider:
Prompt Treatment
The sooner you address the stain, the better your chances of removing it completely. Fresh stains are generally easier to remove than old, set-in stains.
Fabric Type
Different fabrics react differently to stains and cleaning methods. Some fabrics are more stain-resistant and easier to clean than others.
Stain Composition
The specific ingredients in the Super Noodles seasoning and the type of fabric it comes into contact with can affect the stain's potential to become permanent. Some elements, like oils and colorants, can be more stubborn to remove.
Cleaning Methods
Using the proper cleaning methods and products is crucial. Gentle blotting, cold water rinsing, and appropriate stain removers designed for the fabric type can help minimize the chances of permanent staining.
Testing
Before applying any stain removal method to a conspicuous area of the fabric, it's wise to test it on an inconspicuous spot to ensure it doesn't cause any damage or discoloration.
Professional Help
If you need help with how to proceed or if the stain is particularly stubborn, it's a good idea to consult a professional dry cleaner. They have experience dealing with various stains and fabrics and can often provide effective solutions.
How to Remove Noodle Stains from Clothing?
To remove noodle stains or any food stains from clothing, it's important to act quickly and follow the appropriate cleaning steps. Here's a general guide to help you remove noodle stains effectively: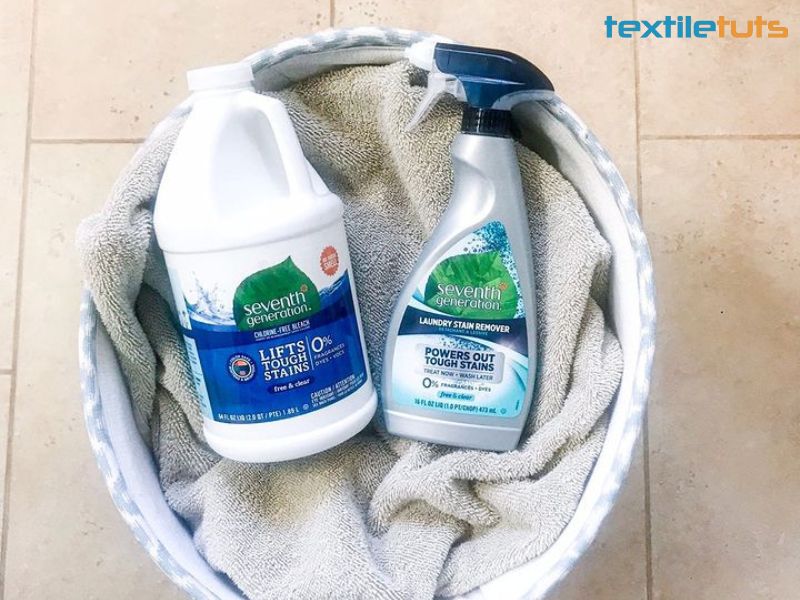 Note
Before attempting any stain removal method, check the care label on your clothing to ensure you're using appropriate cleaning methods for the fabric. Additionally, test any stain removal solution on an inconspicuous area of the fabric to make sure it doesn't cause any damage or discoloration.
Step 1: Blot the Stain
Use a clean cloth, paper towel, or napkin to gently blot the stain. Avoid rubbing, as this can push the stain deeper into the fabric.
Step 2: Rinse with Cold Water
Hold the stained area under cold running water. This can help flush out some of the stain before it sets. If possible, rinse from the back of the fabric to push the stain out.
Step 3: Apply Stain Remover
Liquid Laundry Detergent: Apply a small amount of liquid laundry detergent directly to the stain. Gently rub the fabric together to work in the detergent.
Stain Remover Products: Use a stain remover designed to target food stains. Follow the instructions on the product's label.
Step 4: Soak
If the stain is stubborn, you can soak the garment in cold water with a bit of detergent for 15-30 minutes. This can help loosen the stain before washing.
Step 5: Wash
Wash the clothing item according to the care instructions on the label. Use the recommended water temperature and washing cycle for the fabric. If the stain persists after washing, avoid using high heat during drying, as it can set the stain.
Step 6: Check Before Drying
After washing, check the stained area to ensure the stain is fully removed. If it's still visible, repeat the pre-treatment and washing process.
Step 7: Avoid Heat
Do not use high heat to dry the clothing until the stain is completely removed, as heat can set the stain.
Step 8: Repeat as Needed
Depending on the severity of the stain, you might need to repeat the stain removal process a few times before the stain is completely gone.
Tips to Prevent and Reduce the Risk of Noodle Staining
Preventing noodle staining involves being cautious and taking measures to minimize the chances of spills and splatters during preparation and consumption. Here are some additional tips to help prevent noodle staining:
Be Mindful While Eating
Take your time and eat slowly to minimize the chances of spills and splatters. Use utensils like a fork, spoon, or chopsticks to handle the noodles, reducing the likelihood of getting the seasoning on your clothes.
Wear Aprons or Protective Clothing
Consider wearing an apron or old clothing while eating Super Noodles to protect your regular attire from stains.
Avoid Overfilling the Container
If you're using a container or bowl to eat your Super Noodles, avoid overfilling it to minimize the risk of spills.
Use a Larger Bowl or Pot
When preparing instant noodles, use a bowl or pot that is larger than you think you need. This gives you more space to mix the noodles and seasoning without the risk of spillage.
Stir Carefully
If the seasoning comes in a separate packet, open it carefully and sprinkle it onto the noodles. Then, use a fork or chopsticks to gently stir the seasoning into the noodles to avoid splattering.
Eat Slowly and Mindfully
When consuming the noodles, take small bites and eat slowly to reduce the likelihood of spills and splatters. Pay attention to the movements of your utensils and the noodles to prevent accidental spills.
Choose Stain-Resistant Clothing
Use clothing made from stain-resistant or easy-to-clean fabrics when you plan to eat Super Noodles. Also, Place a napkin or small towel in your lap while eating to catch any potential spills.
Wash Your Hands
Before and after eating, wash your hands thoroughly to prevent transferring any seasoning or residue to your clothing. If a spill does occur, immediately blot the area with a clean cloth or paper towel to soak up the liquid before it has a chance to set.
Conclusion
It is always important to be cautious when dealing with any food that has the potential to stain clothes. While Super Noodles may not be known for causing significant stains, it is still possible for the food to leave a mark on your clothing.
Through proper handling and cleaning techniques, you can minimize the risk of any stains occurring. If you encounter a stain, treating it as soon as possible is best to avoid using hot water or any harsh chemicals that could damage your clothing.
Overall, being mindful of your surroundings and taking the necessary precautions can help ensure that your Super Noodles meal remains an enjoyable and stain-free experience.