Can You Pour Fabric Softener Directly On Clothes?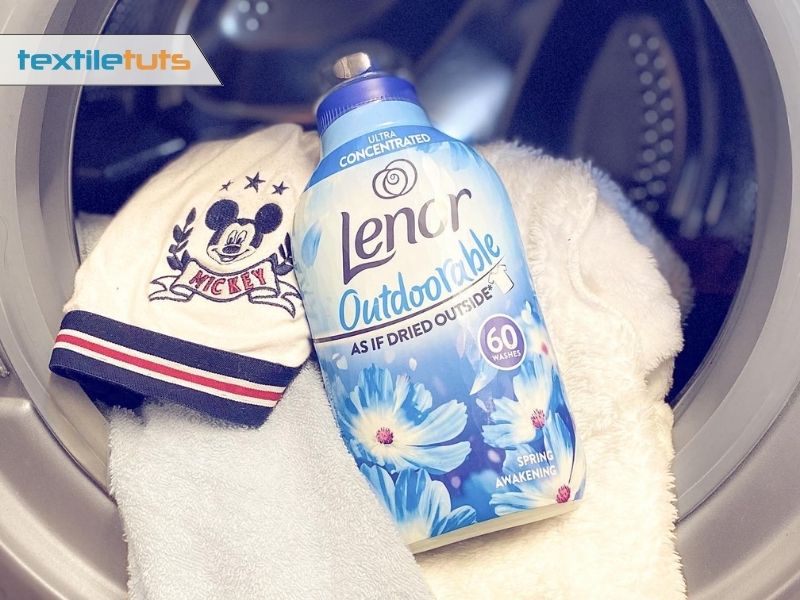 Fabric softener is an essential laundry product that can elevate the softness and fragrance of your clothes. It is designed to fight static cling and reduce wrinkles, leaving your clothes feeling and smelling fresher for longer. But have you ever wondered if pouring fabric softener directly onto your clothes is possible?
No, diluting fabric softener with water before using it on clothes is recommended. Pouring fabric softener directly on clothes can result in stains or residue that is difficult to remove. Diluting fabric softener ensures even distribution and prevents damage to the fabric. Follow the fabric softener bottle instructions for the proper dilution ratio and usage recommendations.
In this article, I will dive into this topic, discussing whether pouring fabric softener directly on your clothes is feasible or a faux pas. You will better understand the optimum cleaning methods with my insights.
Can You Directly Apply Fabric Softener onto Clothes?
People have different ideas and practices when it comes to washing their clothes, with some individuals advocating for the direct application of fabric softener to garments.
It's generally not recommended to apply fabric softener to clothes directly. Fabric softeners are designed to be used in the washing machine during the rinse cycle.
Applying them directly to clothes can lead to uneven distribution, potential staining, and an overly strong fragrance in certain areas.
Here's the typical process for using fabric softener:
Washing Machine
You can add the recommended amount of fabric softener to the designated compartment in your washing machine. Most machines have a compartment specifically for fabric softener, often labeled "Fabric Softener" or "Softener Dispenser."
Rinse Cycle
Fabric softener is usually released during the rinse cycle. The water from the rinse cycle dilutes the fabric softener and ensures even distribution among the clothes.
Avoid Direct Application
Avoid pouring fabric softener directly onto clothes, as this can lead to staining and uneven results.
Follow Instructions
Always follow the manufacturer's instructions on the fabric softener bottle for the correct amount to use. Using too much fabric softener can also lead to issues like residue buildup on clothing.
Risks of Pouring Fabric Softener Directly on Clothes
Pouring fabric softener directly on clothes can have several potential risks and drawbacks.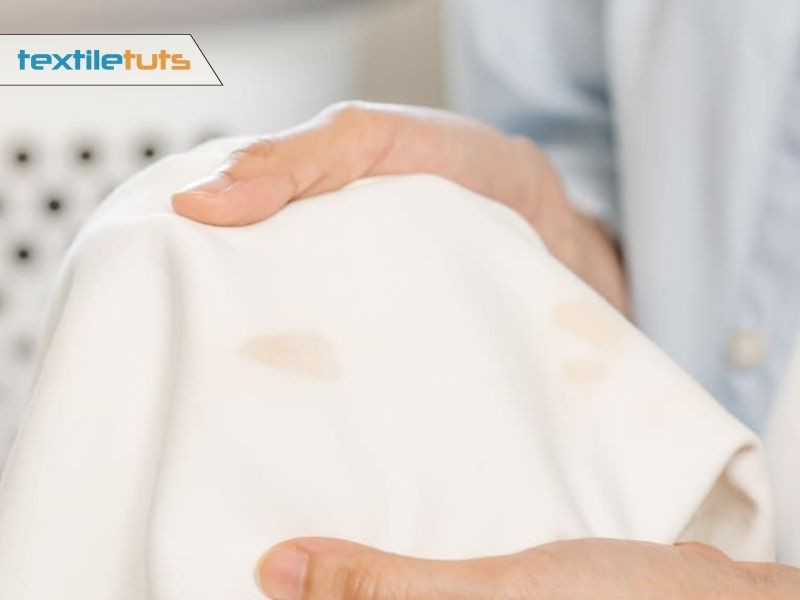 Staining
Fabric softeners are often concentrated liquids that can contain dyes and chemicals. Pouring them directly onto clothes can result in staining, especially if the fabric softener isn't fully diluted. These stains can be difficult to remove and may ruin the appearance of your clothes.
Uneven Distribution
When fabric softener is poured directly onto clothes, it might not distribute evenly throughout the laundry load.
This can lead to some clothes being overly softened while others receive little to no softening benefits. Uneven distribution can also lead to waxy or greasy spots on the fabric.
Residue Buildup
Excess fabric softener that isn't properly diluted can leave a residue on your clothes. This residue might make your clothes feel greasy, heavy, or less absorbent. Over time, residue buildup can affect the overall quality of your garments and even cause odors.
Reduced Absorbency
Fabric softeners often contain ingredients that can coat fabric fibers, making them less absorbent. This can be problematic for items like towels, washcloths, and athletic wear that rely on their absorbent properties.
For example, towels may become less effective at drying if their fibers are coated with fabric softener.
Allergies and Skin Sensitivities
Some people may have allergies or sensitivities to the ingredients in fabric softeners. Direct contact of concentrated fabric softener with the skin can lead to skin irritations, itching, or rashes.
Using fabric softeners in the washing machine, where they are properly diluted, can help minimize this risk.
Machine Issues
Pouring fabric softener directly on clothes could lead to clogs or buildup in your washing machine's dispensing system. This can affect the proper functioning of the machine and necessitate maintenance or repairs.
Environmental Impact
Excessive use of fabric softeners can contribute to water pollution, as the chemicals in the softener can find their way into water systems.
Properly diluting fabric softeners in the washing machine reduces the amount of these chemicals released into the environment.
How to Properly Use Fabric Softeners?
Using fabric softeners properly can help you achieve soft, fresh-smelling laundry without the risks associated with pouring them directly onto clothes. Here's how to do it: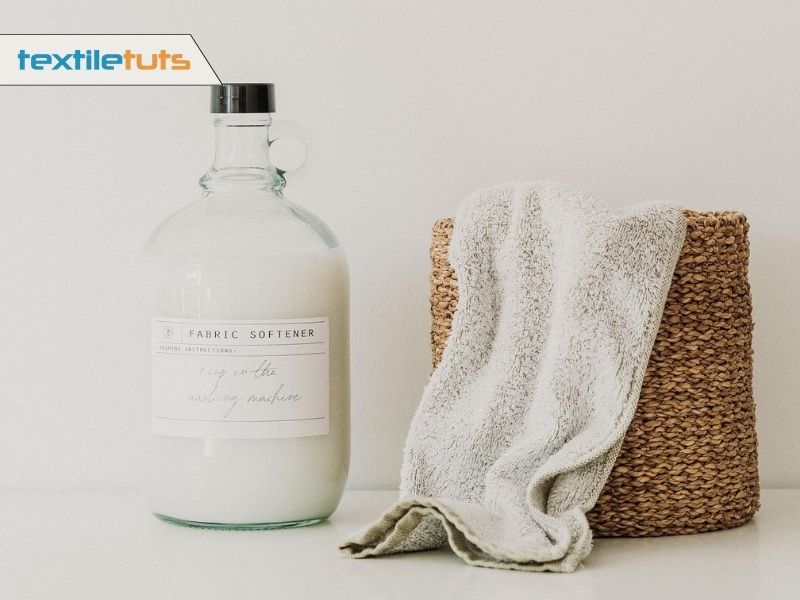 Check Care Labels
Before using fabric softener, always check the care labels on your clothing to ensure that they are safe to use with fabric softeners. Some fabrics, like athletic wear or certain types of microfiber, might not react well to fabric softeners.
Choose the Right Product
There are liquid and dryer sheet forms of fabric softeners available. Choose the one that suits your preferences and washing machine type.
Use the Dispenser
Most modern washing machines have a dedicated dispenser or compartment for fabric softeners. It's typically marked with a fabric softener icon. Check your washing machine's manual to locate this compartment.
Measure the Correct Amount
Read the instructions on the fabric softener bottle to determine the recommended amount for your load size. Overusing fabric softener can lead to issues like residue buildup, so it's important to follow the guidelines.
Add at the Right Time
Add the fabric softener to the dispenser compartment for top-loading washing machines before starting the wash cycle.
For front-loading machines, follow the instructions provided by the manufacturer. The fabric softener will usually be released during the final rinse cycle.
Dilute if Necessary
If you're using a concentrated fabric softener, it's a good idea to dilute it with water before adding it to the dispenser. This can help prevent staining and ensure even distribution.
Use Dryer Sheets Wisely
If you're using dryer sheets, add them to the dryer along with your laundry. Make sure not to overload the dryer, as this can reduce the effectiveness of the dryer sheet.
Avoid Overloading the Machine
Avoid overloading your washing machine or dryer, as this can prevent proper distribution of the fabric softener and hinder its effectiveness.
Clean the Dispenser
Regularly clean the fabric softener dispenser compartment to prevent clogs and buildup. Follow your washing machine's manual for proper cleaning instructions.
Consider Alternatives
If you're concerned about the potential risks of conventional fabric softeners, consider using alternatives like white vinegar or wool dryer balls.
These can also help soften clothes and reduce static without some of the downsides associated with traditional fabric softeners.
Tips for Achieving Soft and Fresh-Smelling Clothes
Achieving soft and fresh-smelling clothes involves a combination of proper laundering techniques, fabric care, and choosing the right products. Here are some tips to help you achieve the desired results: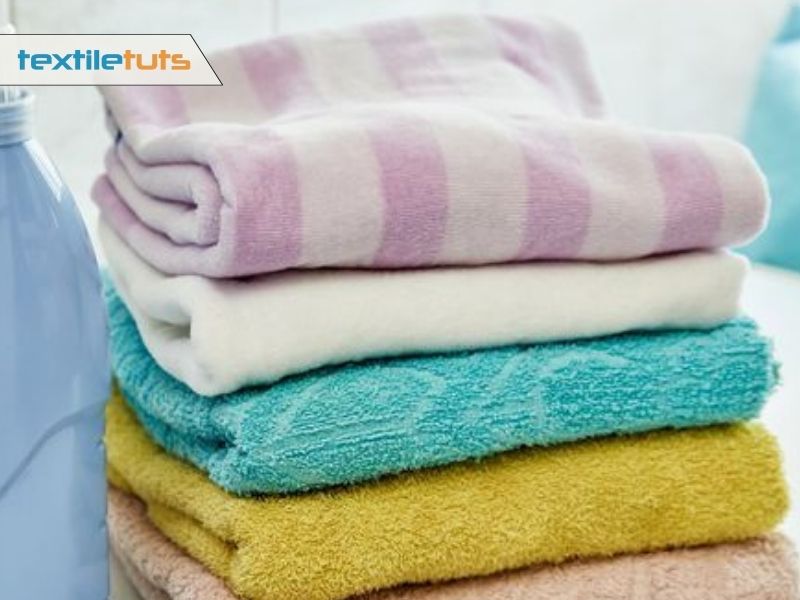 Sorting and Preparing
Sort your laundry by color, fabric type, and level of dirtiness to prevent color bleeding and ensure proper cleaning.
Turn clothes with delicate embellishments or prints inside out to protect them during washing.
Proper Washing
Use the right amount of high-quality detergent according to the load size and soil level.
Avoid overloading the washing machine to allow clothes to move freely and get thoroughly cleaned.
Use Fabric Softener
Follow the instructions provided earlier on how to properly use fabric softeners. They can help soften clothes and reduce static, resulting in a more comfortable feel.
Consider using fabric softener sheets in the dryer for an extra boost of softness and fragrance.
White Vinegar
As an alternative to fabric softener, add half a cup of white vinegar to the rinse cycle. It helps soften clothes, remove detergent residues, and eliminate odors.
Wool Dryer Balls
Use wool dryer balls in the dryer to help soften clothes, reduce static, and speed up drying time. You can also add a few drops of essential oil to the dryer balls for a natural fragrance.
Air-Drying
Hang clothes outside to air-dry whenever possible. Sunlight and fresh air can naturally help eliminate odors and provide a fresh scent.
Use a clothesline or drying rack indoors if outdoor drying isn't an option.
Storage
Store clothes in a clean, dry, and well-ventilated area to prevent musty odors and maintain freshness.
Consider using natural sachets or cedar blocks in your closet to keep clothes smelling pleasant.
Fragrance Boosters
If you enjoy scented laundry, you can use laundry scent boosters designed to add extra fragrance to your clothes. Use them sparingly to avoid overpowering scents.
Which Type of Clothing Does Not Require Fabric Softener?
Not all types of clothing require fabric softener, as some fabrics are naturally soft or can be negatively affected by the use of fabric softeners. Here are some examples of clothing types that generally do not require fabric softener:
Athletic Wear
Performance fabrics like spandex, nylon, and moisture-wicking materials used in activewear are designed to wick away moisture and maintain their stretch. Fabric softeners can interfere with these properties, reducing the fabric's breathability and moisture-wicking capabilities.
Microfiber
Microfiber fabrics are often used for sportswear, swimwear, and undergarments. They are designed to be soft and smooth without the need for fabric softeners. Using fabric softeners on microfiber can create a residue that affects the fabric's performance and texture.
Delicate Fabrics
Delicate fabrics such as silk, satin, and lace can be damaged by the chemicals in fabric softeners. These fabrics are often recommended to be washed with mild detergents specifically designed for delicate items.
Towels
Fabric softeners can reduce the absorbency of towels over time, making them less effective at drying. If you want your towels to remain absorbent, it's best to avoid using fabric softeners.
Flame-Resistant Clothing
Fabric softeners should not be used on flame-resistant clothing, such as that worn by firefighters or industrial workers, because they can affect the fabric's ability to resist flame.
Water-Repellent Clothing
Clothing treated with water-repellent coatings, such as rain jackets or outdoor gear, can be adversely affected by fabric softeners. These coatings can lose their effectiveness when exposed to fabric softener residues.
Synthetic Fabrics
Synthetic fabrics like polyester and acrylic are often naturally smooth and may not benefit from fabric softeners. Additionally, these fabrics can develop static cling when treated with fabric softeners.
Final Words
Although it seems easy, but most manufacturers do not advise pouring fabric softener directly on clothing. If done incorrectly, this may result in uneven dispersion and possible stains.
Instead, apply it to the appropriate dispenser in your washing machine by following the directions on the fabric softener bottle. This will guarantee that your garments always come out smooth and fresh without any chance of harm or unwelcome stains.
For the best results and proper care of your clothes, it's crucial to follow the manufacturer's directions when using any laundry product.