Do Clothes Shrink Over Time? – Here's What You Need to Know!
Let's face it – we've all experienced that moment of despair when our favorite shirt or pair of jeans doesn't fit quite right anymore. It makes us wonder: do clothes really shrink over time?
The truth is, yes – clothes can shrink over time, especially if they are made from natural fibers like cotton or wool. However, the main cause of shrinking is typically due to improper washing and drying techniques.
Frequent exposure to high temperatures during washing and drying can cause fabric fibers to contract, leading to a smaller garment. To prevent this, always follow the care instructions on your clothing and opt for lower temperature settings when possible.
Exploring the Science Behind Shrinking Clothes
Let's dive into the world of fabric types, fibers, and construction to gain a better understanding of why some clothes shrink more than others.
The Role of Fabric Types and Fibers
Different fabrics are composed of different types of fibers, which can have a major impact on the tendency of a garment to shrink. Here's a quick rundown of some common fibers and fabrics and how they may react to shrinking: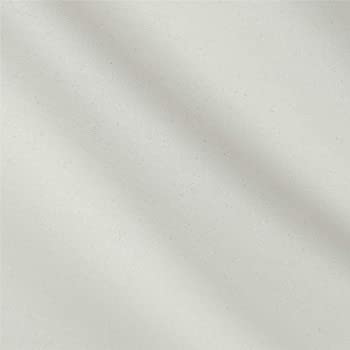 Cotton
Cotton is a natural fiber that is known for both its softness and its tendency to shrink. This is because, when cotton fibers are exposed to water and heat, they tend to contract back to their natural state, causing the fabric to shrink.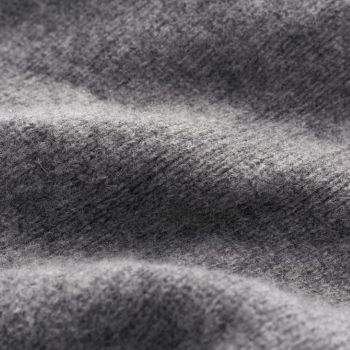 Wool
Like cotton, wool is a natural fiber that can be prone to shrinking. This is because the individual fibers of wool have tiny scales on their surface, and when these scales come into contact with water and agitation (like in a washing machine), they can interlock and cause the fabric to shrink.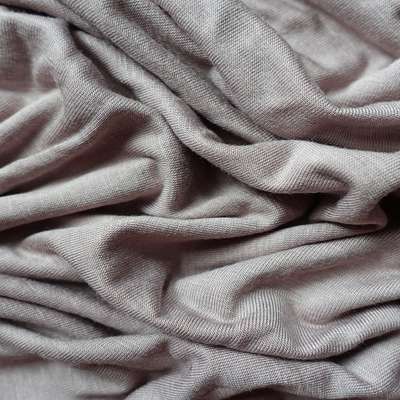 Rayon
Rayon is a semi-synthetic fiber that is derived from natural wood pulp. It is known for its soft, silky feel, but it can also be quite prone to shrinking, especially when exposed to heat and water. This is due to the molecular structure of the cellulose-based fibers, which can change shape when exposed to these conditions.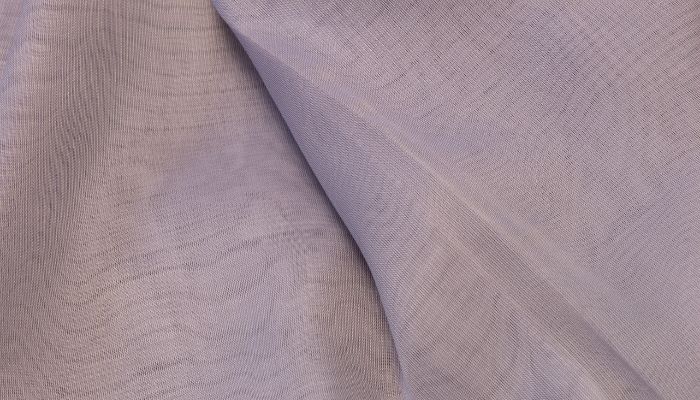 Synthetics
Synthetic fibers, such as polyester, nylon, and acrylic, tend to be more resistant to shrinking than their natural counterparts. This is because synthetic fibers are made using a process called polymerization, which creates long, stable molecules that are less likely to contract when exposed to heat and water.
Understanding the types of fibers used in your clothing can be a helpful first step in predicting how a garment might behave in the face of shrinking forces.
Understanding Fabric Density and Construction
Another important factor to consider when exploring the science of shrinking clothes is the density and construction of the fabric itself. Denser, more tightly woven fabrics are generally more resistant to shrinking than lighter, more loosely woven fabrics.
This is because the fibers in these more tightly woven fabrics have less room to contract, making them less prone to shrinkage. Additionally, some fabric constructions, such as knits, can be more prone to shrinkage than others, like wovens, due to the way the fibers are arranged and interact with one another.
The Process of Shrinking: From Factory to Closet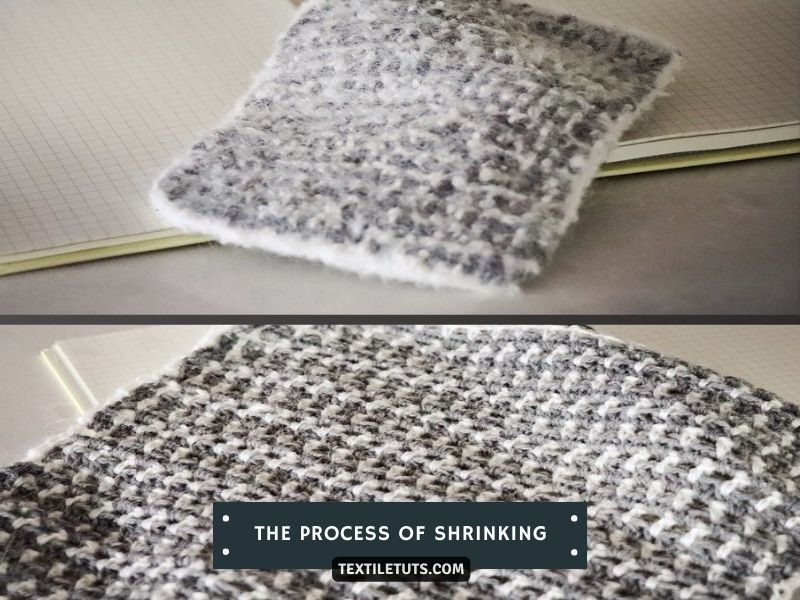 Before diving into how clothes can shrink after we've brought them home, let's first explore their journey from the factory and understand what steps manufacturers take to minimize shrinkage from the outset.
Fabric Manufacturing and Pre-Shrinking Treatments
To help reduce the likelihood of clothes shrinking after purchase, many garments undergo pre-shrinking processes during manufacturing. Two common treatments are Sanforization and Compaction.
Sanforization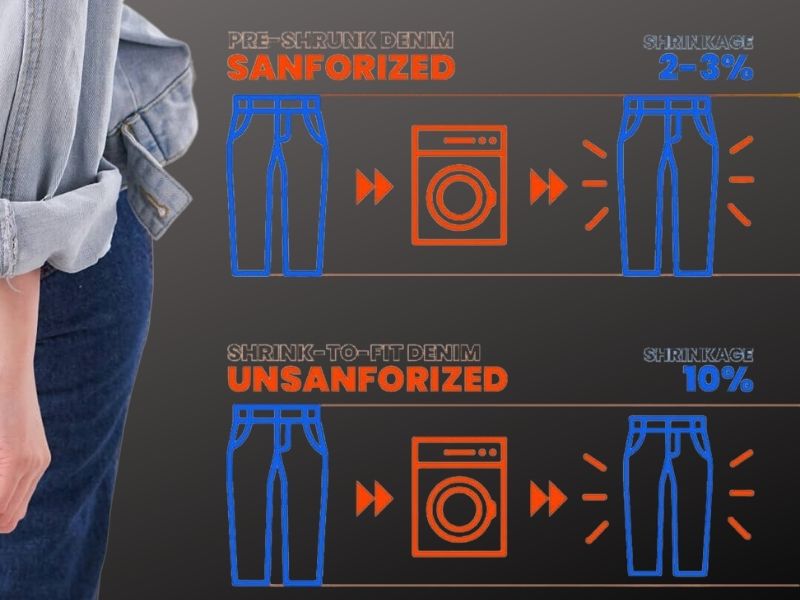 This is a process typically used for woven cotton fabrics. By compressing the fabric using heat, steam, and tension, the fibers are forced to shrink and the fabric becomes more stable. Sanforized garments are less likely to shrink after washing and drying.
Compaction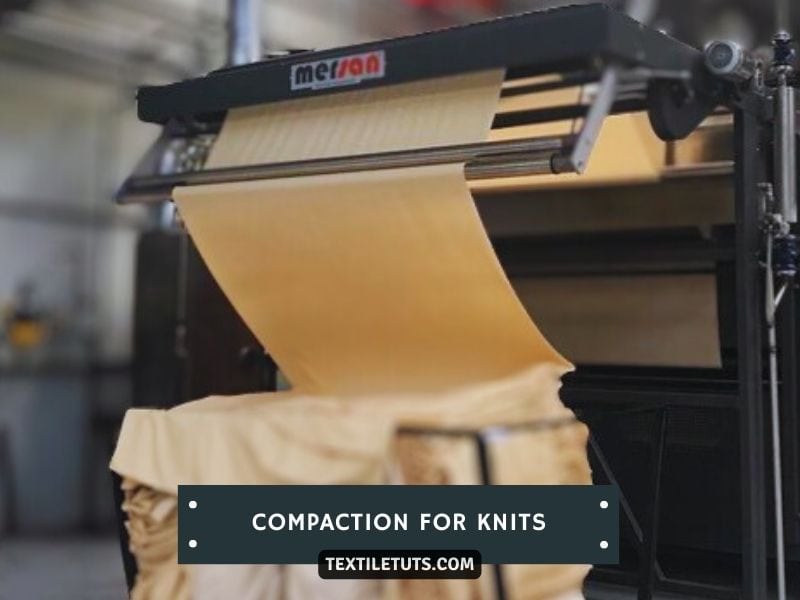 Compaction is a similar process but is more commonly used for knitted fabrics. This method involves feeding the fabric between two rollers that compress and stretch it. The fabric is then exposed to heat and steam, which causes the fibers to shrink. Finally, it's cooled and set, resulting in a fabric that is pre-shrunk and less prone to shrinking in the consumer's wardrobe.
Both Sanforization and Compaction processes help to reduce the amount of shrinkage that occurs when we wash and dry our clothes. However, they don't completely eliminate the possibility of shrinkage.
Why Do Some Clothes Shrink After Purchase?
Even with these pre-shrinking treatments, some clothes still seem to shrink after we've brought them home. A few factors contribute to this.
Effects of Washing and Drying
One common culprit is the manner in which we launder our clothes. High temperatures used during washing and drying cycles can cause fibers to contract more than expected. In some cases, the type of detergent used or the presence of mineral residues from water can exacerbate the issue.
The Phenomenon of "Relaxation Shrinkage"
Another reason for shrinkage post-purchase is a process known as "relaxation shrinkage." During the manufacturing and finishing processes, textiles are often subject to tension. When these tensions are released during washing or drying, the fibers "relax," causing the fabric to contract and resulting in shrinkage.
In summary, a garment's journey from factory to closet can significantly impact its propensity to shrink. Understanding this process and learning how to care for your clothes properly can help to reduce the amount of shrinkage you experience.
Dimensional Stability of Fabrics and Its Impact in Clothes' Shrinkage
Dimensional stability of fabrics refers to the ability of the fabric to maintain its size, shape, and dimensions over time—even when it is exposed to various external factors, such as changes in temperature or humidity.
The less stable fabrics are prone to both shrinkage and stretching. Since most of our t-shirts and sportswear are made from knitted fabrics, we will talk about those in this section.
If the fabric type is natural and it has a knitted structure, you can expect some shrinkage, for sure. Take the result of this experiment on the effect of knitted structure on the properties of knitted fabric, for example:
Fabric Structure

Original Dimension (cm)

Dimension After Drying (cm)

Shrinkage (%)

 

Length

Width

Length

Width

Length

Width

Plain Jersey

35

35

33.62

33.25

-3.94

-5

Single Lacoste

33.25

34.3

-5.1

-2

Double Lacoste

34.28

33.94

-2.03

-3.02
As you can clearly see from the table, all of the knitted fabrics shrank both length and width-wise in different proportions. In this case, the knit stitch type was responsible for these varying outcomes.
Thus, if you really want to make sure that your fabric is dimensionally stable, then you should investigate its constituents and structure first.
Laundry Day: How to Keep Your Clothes from Shrinking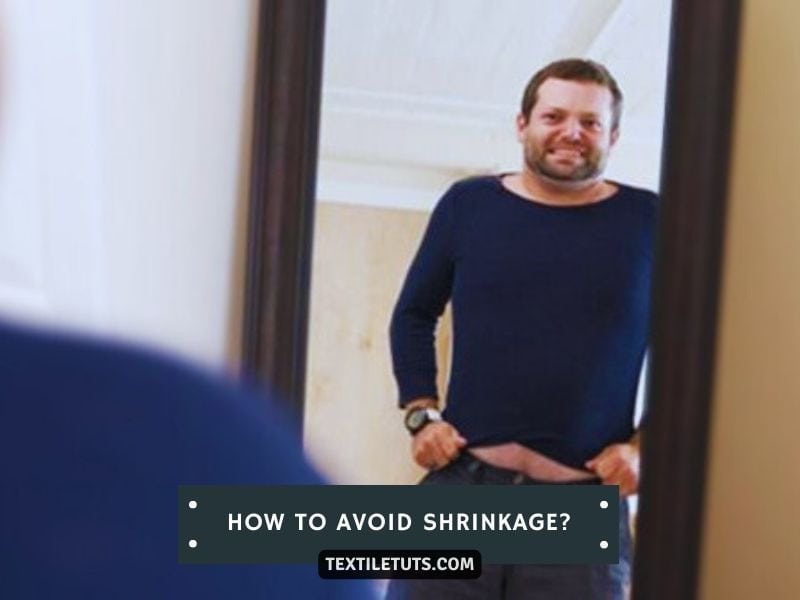 Now that you know the factors causing your clothes to shrink, it's time to take action on laundry day to keep your wardrobe in its original shape and size. Follow these tips to help prevent your clothes from shrinking:
Reading and Following Care Labels
Before throwing your clothes into the washing machine, always check the care labels. These tags provide valuable information on the fabric content and ideal washing and drying methods for each item. Following the manufacturer's recommendations is the best way to ensure your clothes last longer and maintain their original size.
Choosing the Proper Detergents and Laundry Additives
Opt for gentle, liquid detergents without bleach, which can weaken fabric fibers and contribute to shrinkage. Additionally, avoid using fabric softener on textiles like polyester, as it can cause the material to become stretched or distorted over time.
Temperature and Fabric Conditioner: A Delicate Balancing Act
When laundering your clothes, always consider the appropriate water temperature for each fabric type. In general, colder water is gentler on clothes and can help prevent shrinkage. However, some fabrics might require warmer water for effective cleaning. Here's a quick breakdown:
Water Temperature for Different Fabrics
Cotton: Use cold water for best results, as hot water can cause significant shrinkage.
Wool: Opt for cold or lukewarm water, as wool fibers are especially prone to shrinking in hot water.
Rayon: Always use cold water to preserve the fabric's shape and size.
Synthetics: Wash polyester and other synthetic materials in cold water to prevent stretching and distortion.
Using a fabric conditioner can help relax the fibers and minimize shrinkage due to agitation. Be sure to choose a product that is compatible with the fabric you are washing.
Proper Drying Techniques to Prevent Shrinkage
How you choose to dry your clothes has a substantial impact on their propensity to shrink. Explore the following drying methods to find the best option for your garments:
Air Drying: This is the gentlest drying method and is suitable for all fabric types. Simply lay your clothes out flat on a clean surface or drape them over a drying rack to prevent excess stretching.
Tumble Drying on Low Heat: If you prefer to use a dryer, choose a low heat setting to minimize damage and shrinkage. Remember to remove your clothes promptly when the cycle has finished to avoid wrinkles.
Using a Clothesline or Drying Rack: Hanging your clothes to dry outdoors or on a drying rack can help prevent shrinkage and stretching while adding a fresh, air-dried scent to your garments.
By taking these precautions on laundry day, you can help your clothes maintain their shape and size, ensuring they remain a wearable part of your wardrobe for years to come.
Shrinking Clothes: Myth vs. Reality
There are many myths and misconceptions about why clothes shrink, and many people are quick to blame the fabric itself. In this section, we'll look at some of the common misunderstandings about clothes shrinking and examine the reality behind them.
Myth 1: All Fabrics Shrink Equally.
This is far from the truth. Different types of fabrics react differently to washing and drying, and some are more prone to shrinking than others. For instance, cotton and wool have a higher shrinkage rate compared to synthetic fabrics like polyester or nylon. It's essential to understand and consider the fabric composition of your clothes when caring for them.
Myth 2: Washing Clothes in Cold Water Will Prevent Shrinkage.
While it's true that washing certain fabrics, like cotton, in cold water can help reduce shrinkage, it doesn't mean that shrinking won't occur at all. Some fabric types, like wool, can shrink even if they are subjected to cold water. So, it's crucial to follow the care label instructions and be cautious with delicate fabrics when washing and drying.
Myth 3: Shrinking Only Occurs in the Dryer.
Though heat is a significant factor in clothing shrinkage, your clothes can still shrink even if you avoid using the dryer. Some fabrics, like cotton and rayon, can shrink when washed in water, especially if it's warm or hot. The phenomenon of "relaxation shrinkage" is a prime example of shrinkage that can occur without a dryer's heat.
Myth 4: Once Clothes Have Shrunk, There's Nothing You Can Do to Salvage Them.
Fortunately, this isn't always true. Some shrinking can be reversed, especially if it's not too severe. Stretching your clothes gently while they're still damp can help get them back to their original shape and size. Additionally, using a fabric conditioner during washing can help your clothes maintain their shape and prevent further shrinkage.
Understanding the reality behind these myths and misconceptions will help you better care for your clothes and prevent shrinking. Remember to follow the care labels on your garments, use the right washing and drying techniques, and choose the appropriate laundry products to keep your clothes looking their best for a long time.
Best Tips for Storing Your Clothes
Store your clothes in a cool, dry place.
If you are keeping them for an extended length of time, consider using garment bags or acid-free tissue paper to keep them from touching the air.
Do not store your clothes in a damp or humid environment.
Do not store your clothes in direct sunlight.
Frequently Asked Questions
Do clothes keep shrinking?
There's no definitive answer to this question since it depends on the fabric and how it's stored. Generally speaking; however, clothes will not keep shrinking if they're made from synthetic materials and stored in a cool, dry place. The reason for this is that the fibers in the fabric only shrink when they're exposed to heat or moisture.
How many times can clothes shrink?
It's important to note that not all clothes will shrink in the same way or to the same extent. Generally, natural fabrics such as cotton are more likely to shrink than synthetic materials. Additionally, certain types of clothes – such as those made from wool – may shrink if they are washed and dried incorrectly.
Will a 100% cotton shirt shrink?
A 100% cotton shirt will shrink if it is washed and dried using hot water and high heat. For the best results, wash and dry your shirt using cold water and low heat.
Do shirts shrink after the first wash?
Yes, shirts do shrink after the first wash. This is because the fabric absorbs more water and becomes tighter after being wet.
What fabric does not shrink?
Fabric that does not shrink during washing and drying are few. A fabric made of wool, silk, or polyester is an example of a fabric that does not shrink.
Does ironing unshrink clothes?
Yes, ironing clothes can help to remove any shrinkage that has occurred. Be sure to use a low or moderate heat setting and press the fabric evenly. If the item is made of a delicate fabric, be sure to use a pressing cloth to protect it from the heat.
What shrinks clothes – cold or hot water?
Hot water shrinks clothes more than cold water. That's because hot water causes the fibers in the fabric to contract, making them smaller and shorter.
Does Nike Tech Fleece shrink like regular cotton fabrics?
People often ask us does Nike Tech Fleece shrink. And the answer is that they don't! These fabrics are made from synthetic yarns that don't stretch out over time.
This means that Nike Tech Fleece will keep their shape and size even after being washed.
Wrapping Up
So, do clothes shrink over time? The answer is yes – but there are ways to prevent it from happening. By following the tips we've outlined in this post, you can keep your clothes looking and fitting their best for years to come. Have any questions about shrinking clothes that we didn't cover here? Let us know in the comments!