Why Are Levi Jeans So Expensive?
When it comes to denim, there's no denying that Levi's is one of the most well-known and respected brands in the world. The company has been around for over 150 years, and their jeans are synonymous with quality and durability. But why are Levi's jeans so expensive?
There are a few contributing factors. Firstly, Levi's is a premium brand with a long-standing reputation for quality craftsmanship. Their jeans are made with higher-quality materials than other brands and often undergo a more extensive manufacturing process. This results in a better-fitting and longer-lasting product. And you know good product comes at a high price.
So buckle up and get ready to learn about the history, quality, and construction that make Levi's jeans worth their price tag.
The History and Quality Behind Levi's Jeans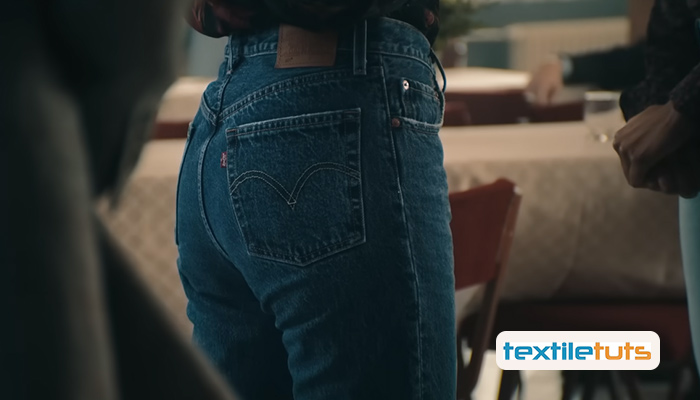 Levi Strauss & Co. was founded in 1853 by Bavarian immigrant Levi Strauss. At the time, the California Gold Rush was in full swing, and Strauss saw an opportunity to provide sturdy clothing for the thousands of prospectors flocking to the state. So he began selling canvas tents and wagon covers made from a tough cotton fabric known as "denim."
By 1870, Strauss had partnered with tailor Jacob Davis to create the first pair of blue jeans. Davis had come up with the idea of using copper rivets to reinforce key stress points on the jeans (like the pockets), and the new style was an instant hit with workers in the West. The duo patented their design, and Levi's jeans became a household name.
Over the years, Levi's has continued to innovate, introducing new styles and fits to appeal to different audiences. But one thing has remained constant: their commitment to quality. Levi's jeans are still made from tough denim fabric and reinforced with copper rivets at key stress points.
And they undergo a rigorous manufacturing process to ensure that each pair meets Levi's high standards for fit, comfort, and durability.
Why Are Levi's So Expensive?
The fact that the company has made significant investments in producing sustainable cotton is one of the most common reasons you will pay more for a pair of Levi's jeans. The other factors include the following.
Premium Brand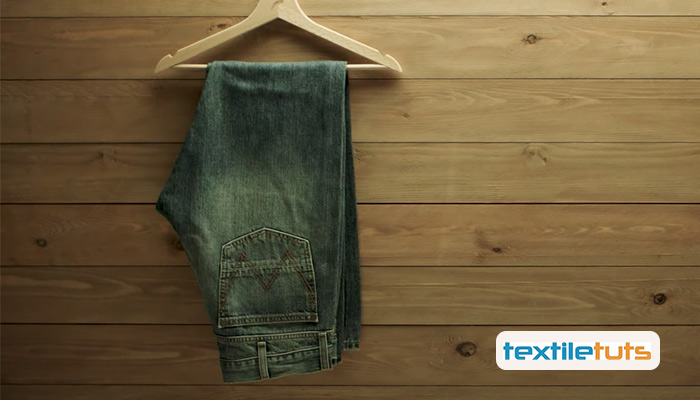 This is probably the most common reason why Levi's jeans are expensive. It has been many years since Levi's jeans served their consumers with dignity. 
Their long-landing reputation with consumers and their quality craftsmanship make them a premium brand. And unlike a non brand product, consumers are willing to pay more for premium brands.
Heavy Investment in Cotton Production
As stated, Levy has a multi-million dollar investment in cotton production. The manufacturing process makes sure to screen bad chemicals and dyestuff. 
Also, unlike other production processes, which require gallons of water, levy's high-tech production requires less water. The costly production process is one of the reasons Levi's jeans are expensive in the world.
Materials and Production Process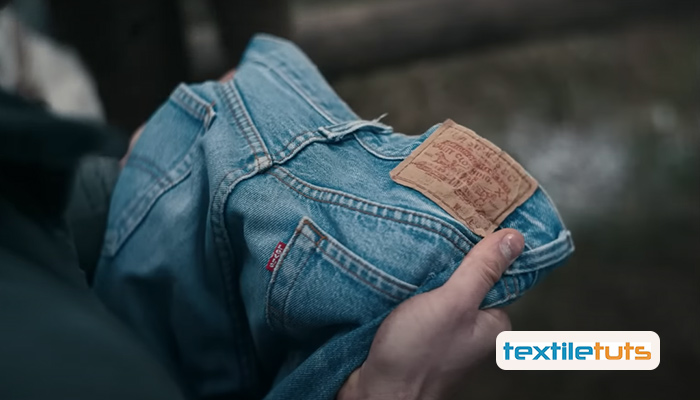 Levi's jeans are expensive due to their material and production process. The more technologically advanced production method requires more money to run and maintain. Therefore, the more money the company spends, the more you pay. 
How Levi's Jeans Are Made: The Process and Materials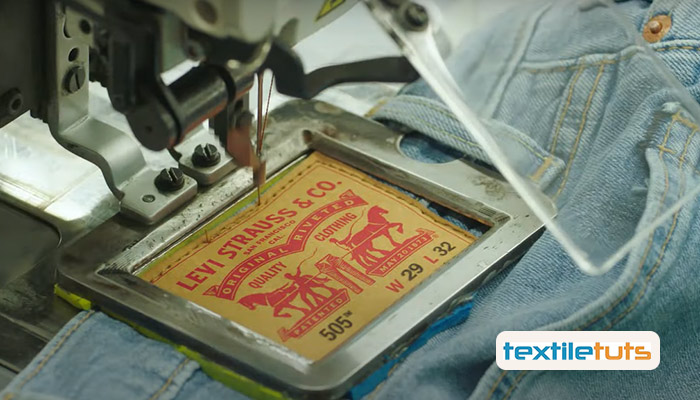 So how exactly are Levi's jeans made? It all starts with the fabric. Levi's uses a type of denim known as "Sanforized." This means that the fabric has been treated to prevent shrinkage, so you can be sure that your jeans will retain their size and shape after washing.
Next, the denim is cut and sewn into Levi's signature styles, like the 501 original fit or the skinny 511. Once the jeans are assembled, they undergo a process called "stone washing." This gives them a softer feel and a more broken-in look.
After stone washing, the jeans are hung to dry, then inspected for quality. Any imperfections are repaired by hand, ensuring that each pair of Levi's jeans meets the company's high standards. Finally, the jeans are pressed and packaged for sale.
Find your Levi's Waist Size and Length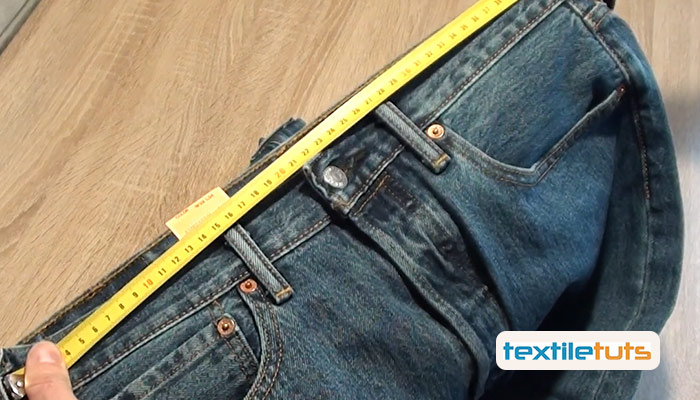 For information on your Levi's waist size and length, see the table below. To find the right size and fit, visit the size guide here, in which you will also find the instruction on How to find your size. 
| Size | Waist (In) | Seat (In) | Thigh(In) | Inseam | Height |
| --- | --- | --- | --- | --- | --- |
| 28 | 26.5-27 | 32.5-33 | 20.5-21 | 30 | 5'6' – 5'8' |
| 27 | 27.5-28 | 33.5-34 | 21-21.5 | 32 | 5'8' – 6' |
| 28 | 28.5-29 | 34.5-35 | 21.5-22 | 34 | 6' – 6'4' |
| 29 | 29.5-30 | 35.5-36 | 22-22.5 | 36 | 6'4' – 6'6' |
| 30 | 30.5-31 | 36.5-37 | 22.5-23 | 38 | 6'4' – 6'8' |
Different Levi Jeans Price 
In Europe and many other nations, Levi's jeans have become a wardrobe essential. It fits well and is available in several sizes and prices. The price changes from product to product, and the price for Levi's jeans in Europe differs from other countries. For details, Click here. The table below is the summary of prices for several jeans.
| Jeans | Price Range |
| --- | --- |
| Skinny Jeans for Men | $36 – $70 |
| Levi's Slim Jeans for Men   | $50 – $250 |
| Levi's Baggy Jeans for Men | $50 – $90 |
| Men's Tapered Jeans | $48 – $68 |
| Levi's Men Bootcut Jeans   | $48 – $68 |
Why Are Levi's So Expensive in Europe?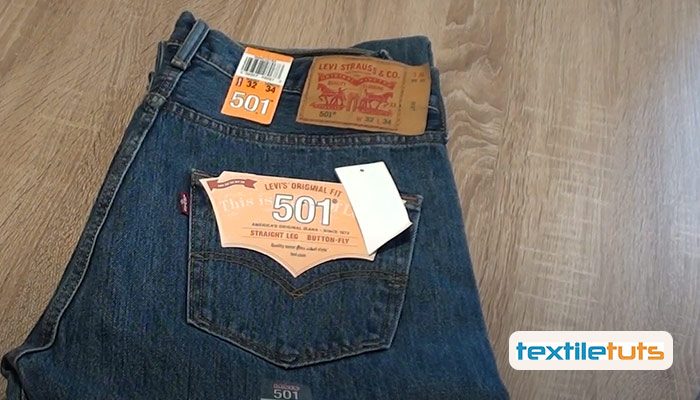 In addition to all the factors I have described earlier, there are a few specific reasons why Levi's jeans may be more expensive in Europe than in other parts of the world.
First, Levi's is a global brand, and their prices may be higher in Europe to reflect this.
Second, the cost of labor and materials may be higher in Europe, which can drive up the price of Levi's jeans.
Finally, the strong euro may make Levi's jeans appear more expensive when compared to other brands.
Levi Jeans Prices in the USA and Other Areas
As stated, the price also changes from country to country. Especially if you live in the USA. The price for Levi's Jeans is slightly higher in Europe and the USA. For details, click here. To get a brief idea, look at the table below.
| Countries | Price |
| --- | --- |
| Switzerland | $108.41 |
| Russia | $90.34 |
| United Arab Emirates | $56.31 |
| Bangladesh (Asian Country) | $19.84 |
| Ghana | $9.29 |
Why Can't Other Brands Compare to Levi's Jeans?
So what sets Levi's jeans apart from other brands? The core difference lies in the history, quality, and construction.
An Innovative History
Levi's has a long history of innovation. They were the first brand to introduce rivets to jeans and the first to create pre-shrunk denim. This makes them a pioneer in the world of denim and one of the most trusted brands. They have over 150 years of experience perfecting their craft. 
Unparalleled Material Quality and Manufacturing Process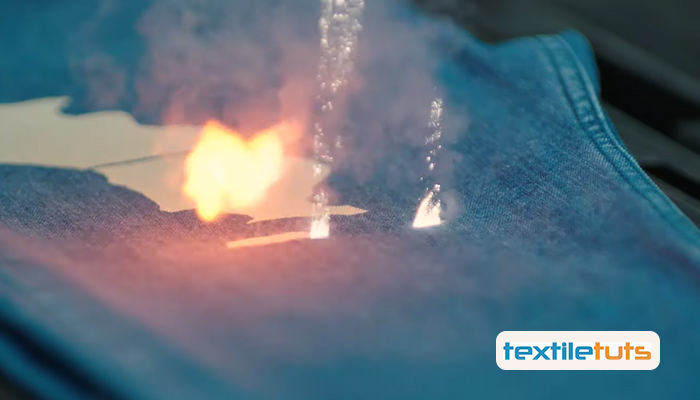 Their jeans are made from high-quality materials and undergo a rigorous manufacturing process to ensure they're built to last. So in this regard, Levi is two steps ahead of its manufacturer.
Unique Style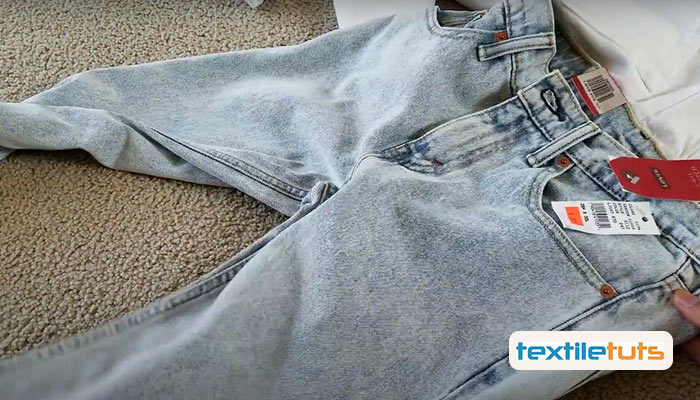 Their signature styles (like the 501 original fit or the skinny 511) have been perfected over time to provide a comfortable and flattering fit. It has evolved over time. Now Levi offers more design and style compared to its competitor.
Other brands may try to imitate Levi's style, but they can't match the quality of construction of a pair of Levi's jeans. So if you're looking for a durable, well-fitting pair of jeans that will last you for years, Levi's is the way to go.
Are Levi Jeans Worth It?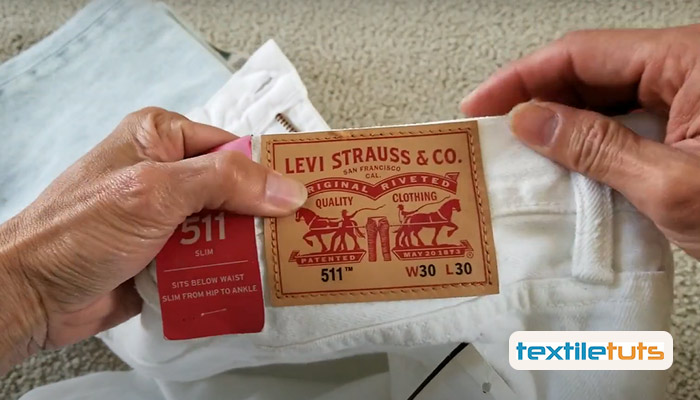 According to their history and the quality of their jeans, Levi's are worth the price. If you are looking for a pair of jeans that will last you a long time and fit well, then you should consider Levi's. Although they may be more expensive than some other brands, the durability and comfort of Levi's jeans make them worth the investment.
Why Are Levi's Jeans the Best?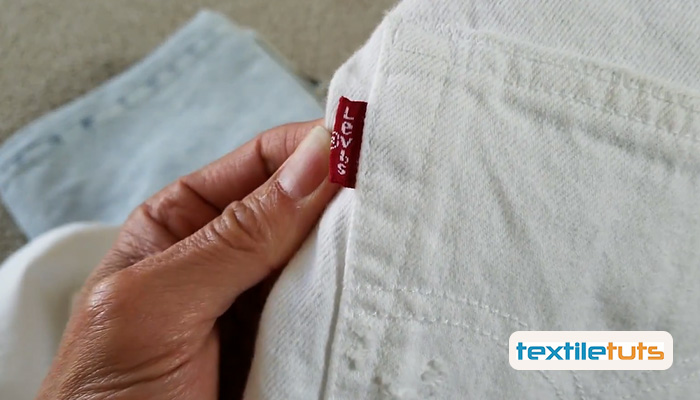 Here I've compiled a few of the many reasons why Levi's jeans might be the best.
The First Denim Brand in the World
Levi used to be the world's first denim brand and set the standard for other denim brands. Also, it can be said that Levi's created the blueprint for how denim should look and feel.
Superior Quality
The quality of Levi's jeans are much superior to that of other denim brands. The fabric is thicker and more durable, meaning that they will last longer. In addition, the stitching is also of higher quality, making them less likely to rip or tear.
Better Fit
Levi's jeans also tend to fit better than other brands. This is because they are designed to flatter all body types and hug the curves in all the right places. As a result, Levi's jeans are often considered to be more flattering and stylish than other brands.
Timeless Style
The style of Levi's jeans is also timeless. They have remained popular for decades and show no signs of going out of style anytime soon. This is likely due to their classic design and simple aesthetic that can be easily dressed up or down.
Better Value for Money
Despite being more expensive than some other brands, Levi's jeans offer better value for money. This is because they last longer and retain their shape and style far better than cheaper alternatives.
An Investment
Levi's jeans are an investment. They may cost more than other brands, but they will last longer and look better, meaning that they represent better value for money in the long run.
An Innovative History
Levi's has a long history of innovation. They were the first brand to introduce rivets to jeans and the first to create pre-shrunk denim. This makes them a pioneer in the world of denim and one of the most trusted brands.
A Symbol of Americana
Levi's jeans are often seen as a symbol of Americana. This is due to their association with the Wild West and pioneers. Levi's jeans have come to represent strength, durability, and grit – all values that are synonymous with America.
Worn by Celebrities
Many celebrities have been spotted wearing Levi's jeans, further solidifying their status as fashion icons. Celebrities such as James Dean, Marilyn Monroe, and Elvis Presley have all been photographed wearing Levi's jeans, giving them an added air of cool.
Simply the Best
At the end of the day, Levi's jeans are simply the best. They are made from superior quality materials, offer a great fit, and come in a range of timeless styles.
So this is the common fact which makes Levis jeans one of the world's best.
Frequently Asked Questions
How do I find the right fit and size?
Levi has been in the industry for a century and changed the fit from the original 501® Jeans since then. If you want to find the right fit before purchasing the product, you can explore the size guide and check out available options.
How should I clean or care for my Levi's garments?
Levis's garments are made of quality materials. For denim to last a long time, it must be maintained properly, especially when washing. Denim should be washed as little as possible. Make sure to turn the jeans inside out and avoid hot water.
Can I return a customized product online?
According to the manufacturer, customized online products are not eligible for return. Therefore, it is crucial to learn everything about it before ordering it. It will surely reduce the chance of returning the product.
Why do people buy Levis?
There are many reasons why people buy Levi's jeans. Some of the reasons include that they are a timeless brand with a long history of innovation, offer a great fit, and are made from superior quality materials.
Do factories in Bangladesh manufacture and export Levi Jeans?
Bangladesh is one of the major exporters of ready-made garments, including apparel items such as Levi jeans. The garment industry in Bangladesh is well-known for its mass production and shipment of garments to countries all over the world. The industry is responsible for a significant share of the country's exports. It is estimated that the garment industry accounts for more than 80% of the country's total exports. The industry is highly involved on the production and export of Levi jeans, as they are one of the most popular items in the global market.
The Bangladeshi garment sector produces Levi jeans of all sizes and colors, catering to the needs of consumers from different countries. The industry has the capacity to produce a large volume of jeans within a short period of time and at a relatively low cost. The jeans produced in Bangladesh meet the quality standards of the global market and are exported to many countries across the world.
Which Levi jeans are expensive?
The most expensive Levi jeans are the 501 Original Fit Jeans, retailing for around $200. However, you can often find them on sale for less.
Final Words
There you have it. Unquestionably, the most well-liked pair of jeans never goes out of your style, so purchasing them is a wise financial decision. Since the product's size and price are listed online, my best advice is to research them before placing your order.
Additionally, you can purchase the item from an authorized retailer and test out various options until you find the one that fits you the best. Remember, no two jeans are similar.
So, if you're looking for a pair of jeans that ticks all the boxes, look no further than Levi's. What do you think? Are Levi's jeans worth the price tag? Let us know in the comments below!