Janome HD3000 Explained: Is It Worth the Money?
Are you in the market for a heavy-duty sewing machine? If so, then you may be interested in hearing what fellow sewists, quilters and crafters have to say about the Janome HD3000. This popular mechanical model stands out among other machines because it offers a wide range of features and reliable performance. Read on to discover how users feel about this powerful machine—from its ease of use to its speed and overall stitching quality.
Key Features of Janome HD3000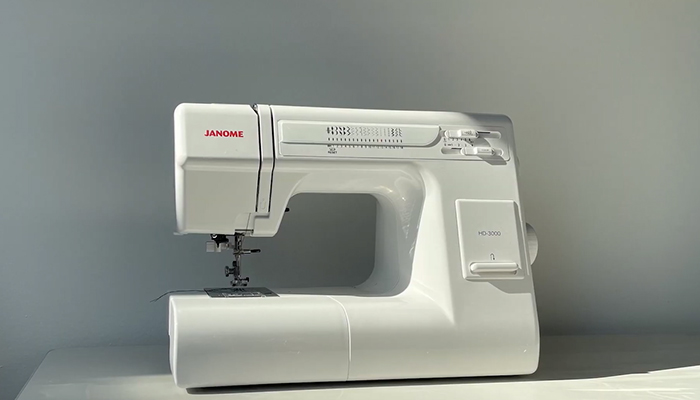 The Janome HD3000 is an advanced sewing machine that comes packed with a variety of features designed to make the user's experience more enjoyable and efficient. The following subheadings will provide further detail on these features and their benefits:
Work Light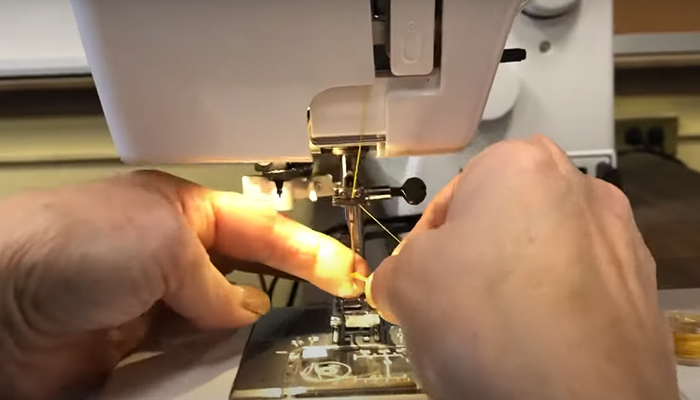 The work light fitted slightly above the work area is essential for sewing in poorly lit areas. This bright light reduces strain on the eyes, allowing the user to focus better when attempting difficult tasks.
Auto Needle Threading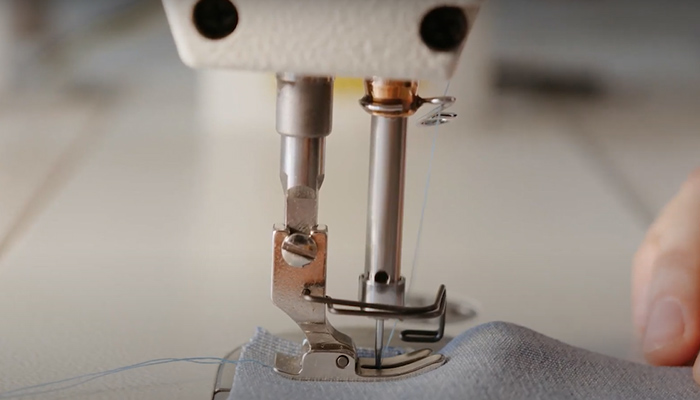 This time-saving feature eliminates eye strain as it allows the machine to thread itself. This saves valuable time and avoids frustration from struggling with manual needle threading.
One Step Buttonholes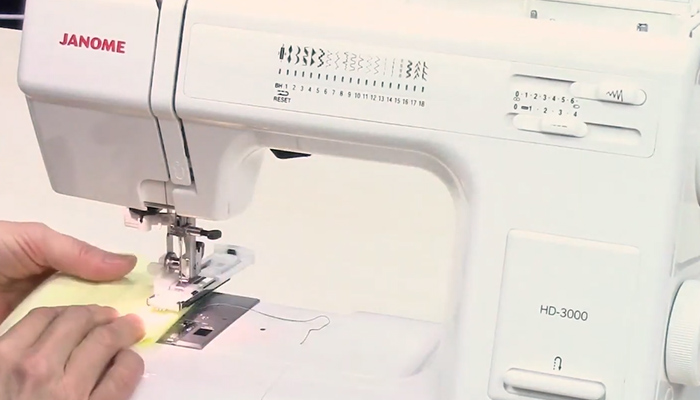 The foot of this machine measures the actual size of each buttonhole, so there is no need for guesswork or measuring. This ensures a perfect fit every time and maintains consistent results.
Adjustable Presser Foot Pressure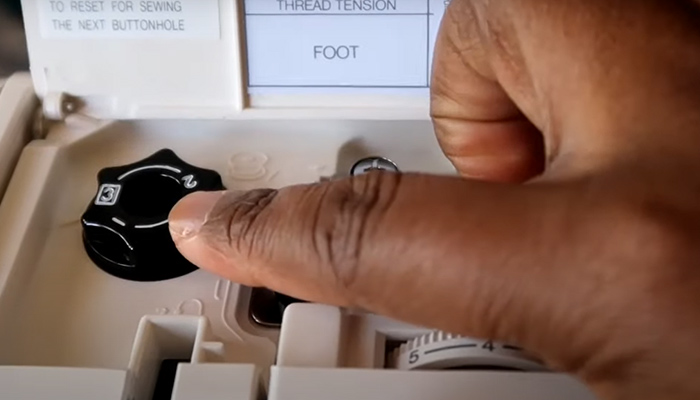 With this feature, users can easily set the amount of pressure needed to hold fabric in place while stitching. This allows for precise control over how tight or loose the stitch should be and provides consistent results throughout different fabrics.
Snap-on Presser Feet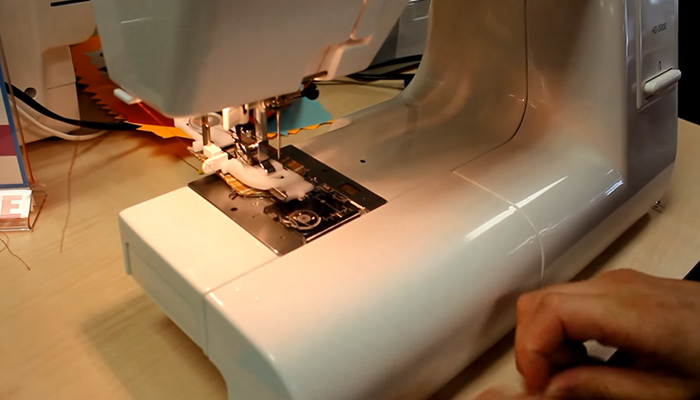 These snap onto the presser feet of the machine and keep fabric flat while being fed through and stitched up. Not only does this help maintain a nice even seam, but it also prevents any bunching or wrinkling of fabric which could lead to inconsistent results throughout the project.
Accessory Compartment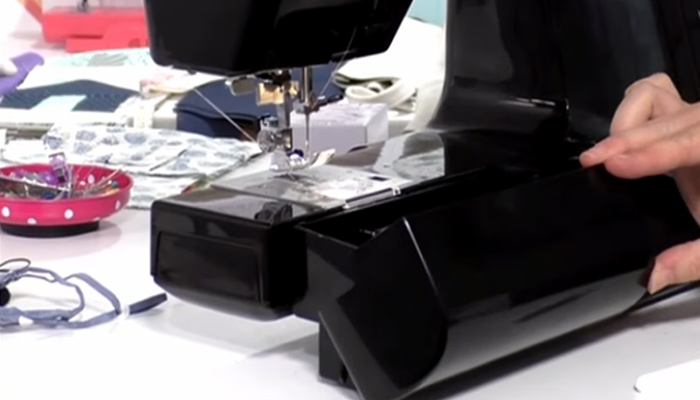 Providing additional convenience, this sewing machine includes a compartment that stores cleaning tools, repair tools, and other accessories that may be needed when undertaking projects at home or on-the-go. All accessories are kept in one secure location, providing quick access when needed without any fuss or hassle.
Hard Case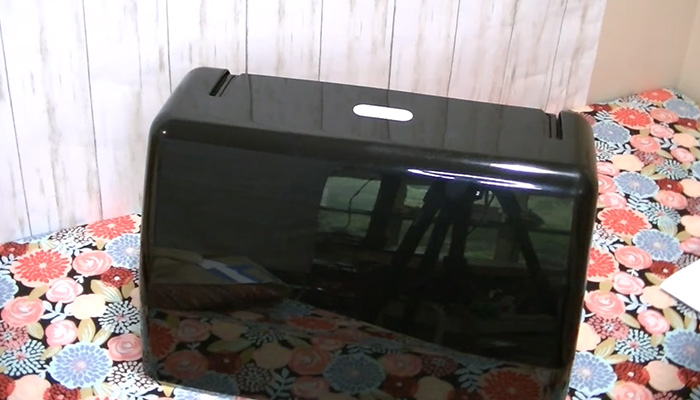 This machine also comes with its own hard case which offers sturdy protection against damage during transport or storage between projects. Its lightweight design makes it easy to carry around while also providing added peace of mind that its contents are safe from harm if dropped or knocked over during transit.
Free Arm
A great addition to have when working on hard-to-reach areas such as hems and cuffs is a free arm which allows users to move freely without having to worry about getting stuck in a corner due to limited mobility options available with traditional machines. This feature ensures an effortless experience when navigating tricky spots within garments or other types of fabrics giving more freedom for creative exploration!
Seven Included Presser Feet
This sewing machine includes seven presser feet specifically designed for different stitches such as overlocking, blind hemming, zigzag stitching and drop feed embroidery applications . Each foot works differently depending on what type stitch is needed allowing users complete control over their project outcomes!
Push–Pull Bobbin Winder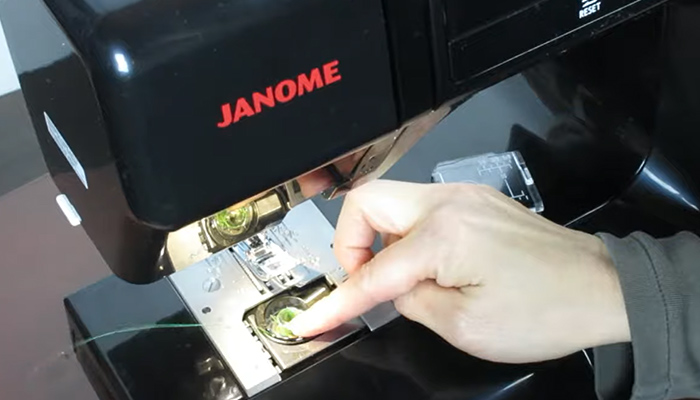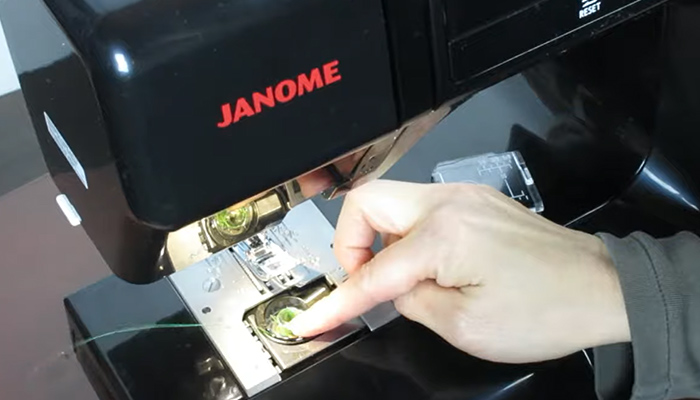 The push–pull bobbin winder helps users control their machines easier by providing smooth operation with minimal resistance regardless of what type fabric they're working on . This ensures consistent thread tension throughout different fabrics giving consistently professional results every time!
Reverse Stitch Button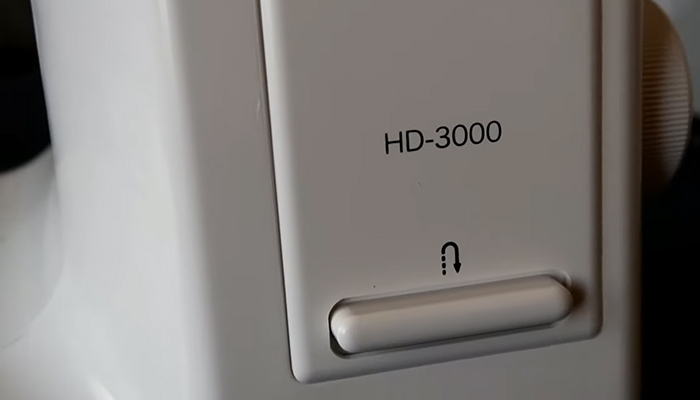 A reverse stitch button lifts and lowers the presser foot enabling users to sew in reverse direction if necessary which can be useful for intricate details requiring detailed attention such as adding decorative edging along collars etc…
Stitch Selection Dial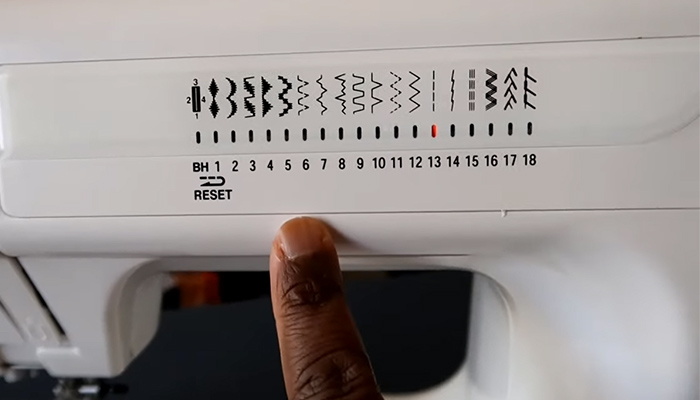 By using a pattern selection dial , users can quickly select whatever type stitch they need without having to manually adjust settings each time they want a new stitch option – making switching between styles fast and easy!
5mm Stitch Width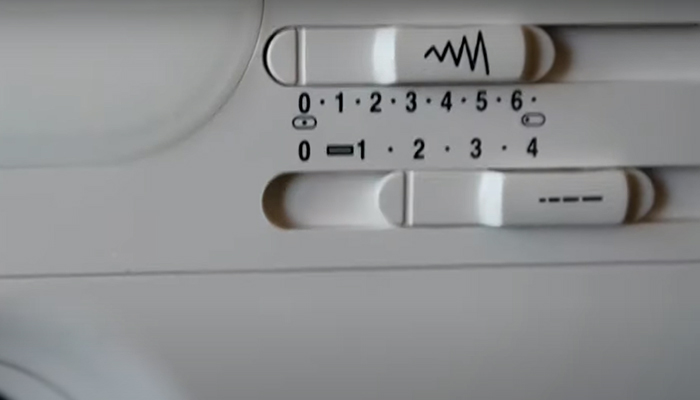 The 5mm stitch width gives ample room for stitching across large surfaces such as hems quickly without sacrificing quality . It also enables experienced sewers greater scope when experimenting with decorative effects as it provides enough space for them to express their creativity in unique ways!
Construction of Janome HD3000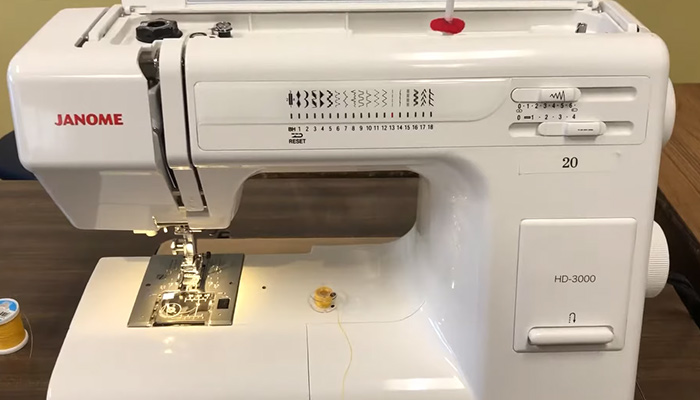 Design
Janome HD3000 is a high-end sewing machine designed for the modern textile engineer. It has a sleek, compact design with all the necessary features to sew professionally, such as 18 built-in stitches, 7 included presser feet, and 1 step buttonholes. The motor is powerful enough to support up to 860 stitches per minute and has a stitch length of 4mm and width of 6.5mm. In addition, it offers an LED work area light and a snap-on presser feet system for easy switching of accessories.
Features
Janome HD3000 comes complete with all the important features needed for professional grade sewing. It includes an auto needle threading function that quickly threads needles for you at the push of a button so you can save time when changing projects or fabrics. It also has adjustable presser foot pressure so you can easily adjust the pressure needed for different fabrics.
To ensure maximum comfort while working on it, it comes with an ergonomically-designed free arm handle that makes it easy to access difficult areas such as sleeves or pant legs.
Additionally, this machine comes equipped with seven included presser feet – Overedge Foot, Zigzag Foot, Blind Hem Foot, Buttonhole Foot, Drop Feed Foot 5mm Stitch Width and Reverse Stitch Button – allowing greater versatility when working on projects.
Performance
The motor powering the Janome HD3000 is extremely powerful and efficient at 860 stitches per minute making it one of the fastest machines in its class.
It also runs smoothly and quietly with minimal vibrations compared to other similar models which allows for long continuous project sessions without any strain on your arms or hands from too much vibration.
Typically, sewing machines are loud. Noise pollution from inadequate insulation around the motor can cause fatigue during long periods of use. Thankfully, the Janome HD3000 has adequate insulation.
Furthermore, its stitch selection dial makes it easy to switch between different stitch patterns while its reverse stitch button lets you lock in specific seams securely without having to redo them manually each time you need them reinforced.
Durability
Built with quality materials to last through regular use without needing repair anytime soon; Janome HD3000 is designed be highly durable and reliable under most conditions including heavy fabrics like denim and canvas fabric materials used in many garments today due to their popularity in fashion circles around the world.
Its metal frame ensures stability while using heavier fabrics while its hard case offers protection against dust damage during transportation or storage over long periods of time helping increase its longevity even after years of use by experienced sewers alike as well as newbies who are just getting into sewing professionally themselves!
Can Janome HD3000 Sew Leather?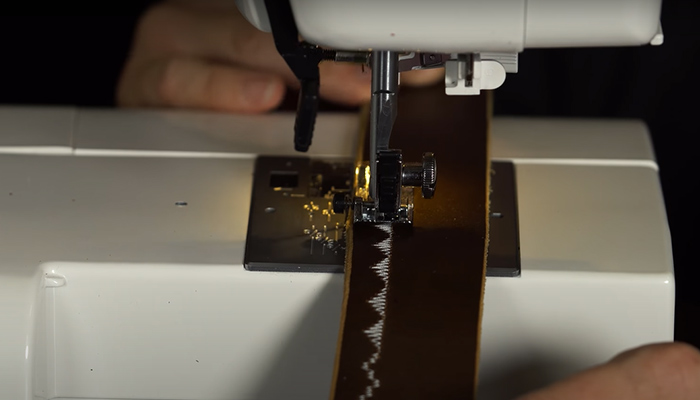 Yes, Janome HD3000 can sew leather. This heavy-duty sewing machine is specifically designed to make it easy and quick to stitch leather with its two sets of leather needles and the ultra-glide foot. With this feature, you can enjoy smooth and precise stitching results when working on any kind of material like leather.
The ultra-glide foot also has a special coating that allows users to move easily over the fabric without sticking or bunching. It ensures consistent stitches as well as less wear and tear on the material during use.
Additionally, this sewing machine is equipped with adjustable presser feet pressure settings which enables users to choose different levels depending on the type of material they are working with. This makes it a great choice for beginners who want to start their journey in learning how to sew leather.
Finally, Janome HD3000 has multiple stitch lengths and widths for all kinds of projects, making it a versatile tool for both experienced and novice sewers alike!
Is the Janome HD3000 Metal?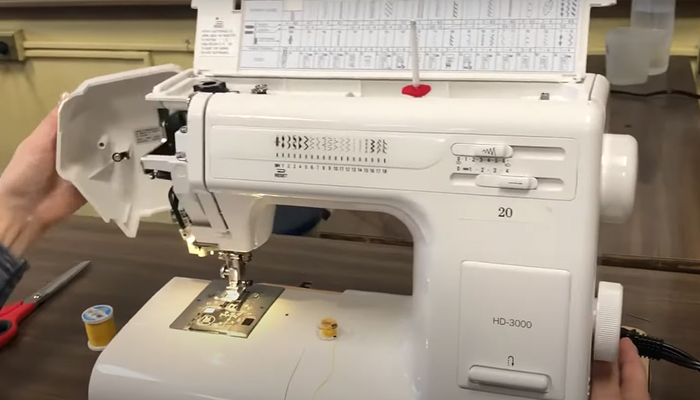 Yes, the Janome HD3000 is made of metal. It is a fully-featured sewing machine that was designed to be durable and long-lasting. The exterior of the machine is constructed of high-grade metal and has been designed for enhanced stability and smooth operation. This ensures that the Janome HD3000 will stand up to years of heavy use without losing its pristine appearance or performance capabilities.
Additionally, while certain components such as the thread spool caps and arm cover are made from plastic, these parts have been carefully crafted so they won't deteriorate over time due to wear and tear.
Does the Janome HD3000 Come with a Walking Foot?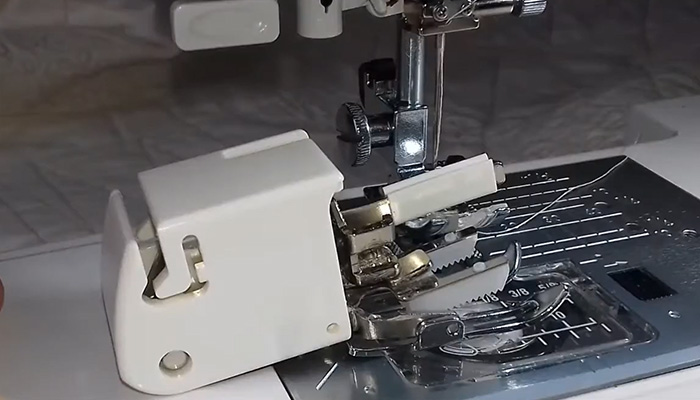 Yes, the Janome HD3000BE is equipped with a Walking Foot. This presser foot is designed for sewing fabrics that are prone to shifting or slipping, such as when working with two layers of fabric. The Walking Foot's design ensures that these layers feed through the machine at the same time, eliminating any bunching or distortion.
It also works well on lightweight, slippery fabrics like silk and chiffon, or thicker materials such as corduroy or velvet. In addition to being included with the Janome HD3000BE machine itself, it is part of the bonus Quilting Attachment Kit which comes with four extra feet.
The kit includes a Quarter Inch foot with guide, Walking Foot and Free-Motion Quilting Foot to make quilting projects easier than ever before.
Who Is Janome Made By?
Janome is a Japanese company that produces high-quality sewing machines. Founded in 1921, it has been providing the world with quality products for almost a century. The company has three manufacturing plants located in Japan, Taiwan and Thailand.
All Janome sewing machines are made from highly durable materials and are designed to last for years with minimal servicing. As such, Janome is a trusted brand for both professional and home sewers alike who can rely on its reliable performance and longevity.
Is Janome HD3000 Computerized?
No, the Janome HD3000 is not a computerized sewing machine. Instead, it is a mechanical sewing machine that operates similarly to those used in the past. It has an array of dials and knobs that are used to control the various aspects of its operation, such as needle position, stitch type, stitch length and pressure foot height.
Additionally, unlike some of the more advanced computerized models available today, it does not include features like automatic thread cutting or automatic needle threading.
Is Janome HD3000 Low Shank?
The Janome HD3000 sewing machine is compatible with presser feet that are Press On / Low Shank. This feature is ideal for users who require a wide selection of presser feet options or who are looking to customize their project. Low Shank presser feet attach lower to the throat plate than regular shank, which in turn allows you to sew heavier fabrics and projects more efficiently.
The Janome HD3000 offers a complete range of low shank presser feet and accessories, ensuring that you will have every tool at your disposal to create the perfect project. It also offers an array of stitch settings to provide precise details and flexibility while creating garments, quilts, and heirloom pieces.
With its intuitive design and high-quality construction, this dependable machine is perfect for experienced sewers and novice alike.
Is Janome HD3000 Discontinued?
The Janome HD3000 is no longer in production, but it is still available new and used from various retailers and resellers. You can find the machine at a low price point, usually in the sub $500 range. It boasts multiple features like an automatic needle threader and an extra-high presser foot lift for thicker fabrics.
Although it has been discontinued by the manufacturer, its availability on the secondary market makes it a great choice for quilters and sewers who want a reliable machine that doesn't break the bank.
How Easy is It to Thread the Janome HD3000?
Pros and Cons of the Janome HD3000 – Discussing the Advantages and Disadvantages of the Machine 
The Janome HD3000 offers many advantageous features that make it a great choice for sewers of all levels. It is easy to use, tough and stable, runs smoothly and quietly, and has an excellent stitch quality. Additionally, it has a strong motor to handle 860 stitches per minute and is comparatively affordable for its class of machine.
On the downside, the thread cutters are placed on the side of the machine which can result in thread wastage; plus it may not be suitable for extra tough fabric as the needle could get stuck and be slightly louder when sewing soft fabrics.
What Type of Warranty Does the Janome HD3000 Come with?
The Janome HD3000 comes with a 25-year limited warranty on defective materials and workmanship, as well as a five-year electrical component warranty and one-year labor warranty from the date of purchase free of charge. This comprehensive coverage offers reliable assurance that your Janome HD3000 will be kept safe against any manufacturing defects.
How Much Does the Janome HD3000 Cost?
The Janome HD3000 is a quality mechanical sewing machine that ranges in price from around $500 to more depending on attachments and accessories.
What Materials is the Janome HD3000 Compatible with?
The Janome HD3000 is compatible with a wide range of materials, including denim, leather, canvas, heavy drapery fabrics and thick quilts. Thanks to its powerful 1.0-amp motor, it can easily sew through multiple layers of heavier fabrics with thick threads and seams without becoming stuck or jammed. It also comes with an adjustable presser foot pressure that allows users to tailor its performance to a variety of different materials.
What Type of Threading System Does the Janome HD3000 Have?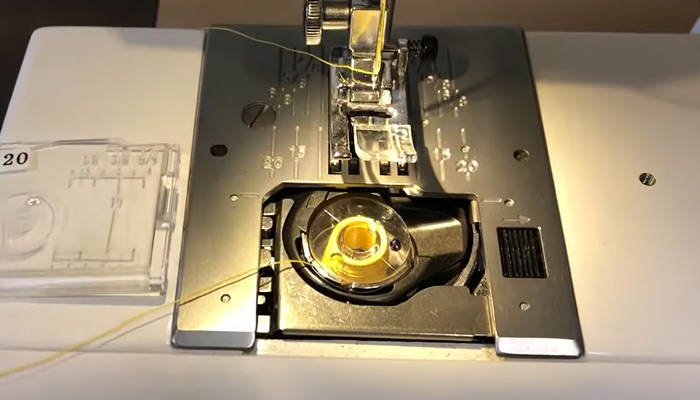 The Janome HD3000 is equipped with a built-in needle threader, offering a convenient and easy way to thread the machine. This automatic threading system allows users to quickly and efficiently load the needle without having to manually pass the thread through the eye of the needle. It saves time and energy, allowing users to start sewing projects faster than ever before.
Alternatives to the Janome HD3000 – Comparisons to Other Sewing Machines on the Market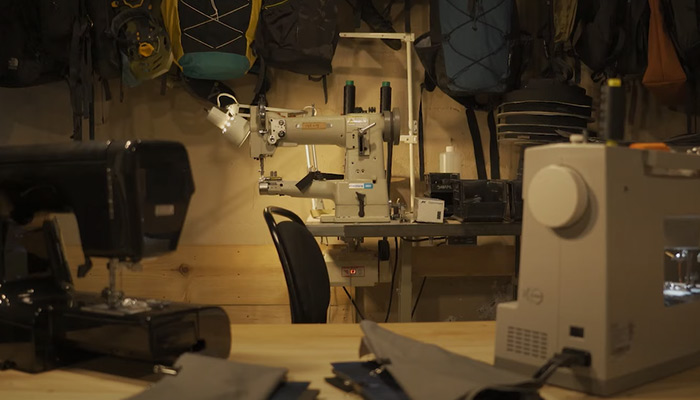 | Sewing Machine | Type | Speed (SPM) | Built-in Stitches | Buttonhole Styles | Stitch Length | Stitch | Display | Free Arm | USB Connectivity | LED Work Area | Dimensions | Weight | Warranty |
| --- | --- | --- | --- | --- | --- | --- | --- | --- | --- | --- | --- | --- | --- |
| Janome HD3000 | Mechanical | 860 | 18 | 1 | 4 mm | 6.5 mm | No | Yes | No | Yes | 16 x 11.3 x 7.2 inches | 18.7 lbs. | 25 year-limited |
| Singer 4423 | Mechanical | 1100 | 23 | 1 | 4 mm | 6 mm | N/A | Yes | No | Yes | 15.6 x 6.25 x 12 inches | 14.6 lbs | 90 day/ 2 yr/ 25 yr |
| Brother ST371HD | Mechanical | 800 | 37 | 1 | 5mm | 7mm | LCD | N/A | N/A | LED | 12.21 x 16.10 x 7.87 inches | 14.3 lbs | 25-year limited, 5-year on electronic parts |
| Singer 4411 | Electric, treadle-powered | 1100 | 11 | 1, four-step | N/A | 5 mm | N/A | Yes | No | Yes | 15.5 x 6.25 x 12 in. | 14 lbs. | 25-year limited |
| Juki TL-2010Q | Mechanical | 1500 | 1 | 1 | 6 mm | N/A | No | No | No | Yes | 25.7 x 14 x 18 inches | 38 lbs. | 5 year-limited |
| Brother CS6000i | Computerized | 850 | 60 | 7 | 5 mm | 7 mm | LCD | Yes | No | Yes | 11.4 x 6.7 x 16.1 inches | 13 lbs. | 25 year-limited |
Janome HD3000 vs HD5000 Comparison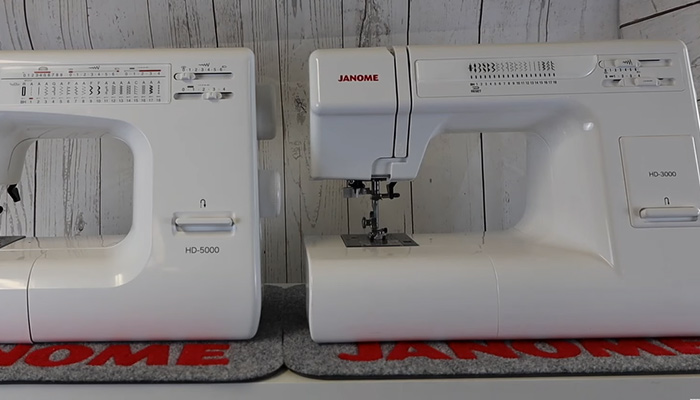 | Feature | Janome HD3000 | Janome HD5000 |
| --- | --- | --- |
| Decorative Stitches | More | Less |
| Utility Stitches | Less | More |
| Stitch Width | Up to 6.5 mm | Up to 7 mm |
| Stitch Indicator | Orange Indicator | Color Placard with Suggested Settings |
So, Is the Janome HD3000 Worth It?
Yes, the Janome HD3000 is definitely worth it. It offers powerful performance and ease of use, allowing you to sew through heavy fabrics and layers with ease. The drop-in bobbin system is convenient and makes thread changes a breeze, while the reliable performance prevents issues such as snagging or tangling. In all, this machine is an excellent choice for a wide range of sewing projects.
REFERENCE:
https://www.janome.com/siteassets/products/machines/sewing/hd3000/inst-book-hd-3000-auto-declutch-bobbin-winder.pdf