Does Under Armour ColdGear Shrink?
As winter approaches and the temperatures drop, many athletes and outdoor enthusiasts turn to Under Armour's ColdGear line for reliable cold-weather gear. However, consumers are concerned about whether these high-performance garments are prone to shrinking after multiple washes.
Under Armour, ColdGear does not typically shrink when properly cared for. ColdGear items are designed with special fabric technology that controls shrinkage. However, exposure to high heat when washing or drying can cause minor shrinkage. It's recommended to wash these dresses in cold water and hang them dry to maintain their size.
In this article, we will explore the factors that contribute to the shrinkage of ColdGear, as well as provide tips on properly caring for these garments to prevent shrinkage and maintain their size and shape.
Can Under Armour ColdGear Dresses Shrink?
Under Armour, an established athletic apparel brand employs high-quality materials and design techniques to ensure the durability and resilience of its products. One of their popular ranges is the ColdGear collection, which includes dresses designed for the cold weather.
To answer the question directly, whether ColdGear dresses from Under Armour shrink or not depends on the care taken while washing and drying them.
The materials used in manufacturing these garments are usually resistant to shrinkage under normal usage. However, hot water washes and high-heat drying cycles could cause shrinkage.
It's always a good idea to check the washing and care instructions given on the label of each garment. The general recommendation for such synthetic fabrics is to wash them in cold or warm water and tumble dry on low heat or air dry.
This care routine preserves the fabric, maintains its moisture-wicking and heat-retention features, and prevents shrinkage. Moreover, it also contributes to the product's longevity.
Properties of Under Armour ColdGear Fabrics
Under Armour's ColdGear fabrics are designed for athletes and sports enthusiasts to perform optimally in cold weather conditions. These unique fabrics are known for providing warmth without weighing the user down, maintaining a lightweight feel, and promoting mobility.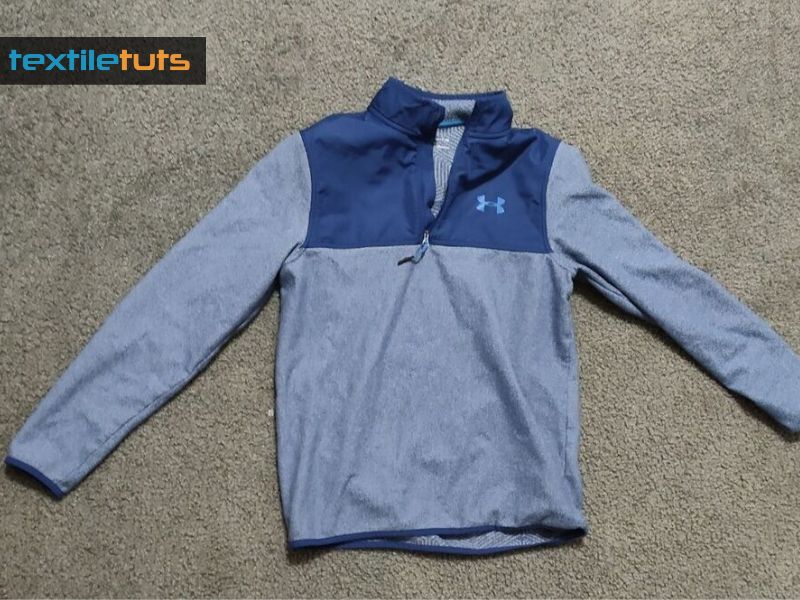 Material
The fabric consists of a double-layer design, featuring a soft, thermo-conductive inner layer that absorbs and retains body heat, and a smooth, fast-drying exterior that is resistant against elements like snow and rain.
Moisture Wicking
A key property of Under Armour's ColdGear fabrics is their ability to wick moisture away from the skin. This means that even during physical activity, sweat is quickly moved away from the body to the exterior of the fabric, allowing it to evaporate rapidly. This helps keep the wearer dry and comfortable throughout their activity.
Flexibility
One distinct advantage of these fabrics is their flexibility. Thanks to its 4-way stretch construction, the ColdGear fabric allows for better mobility in any direction, hence enhancing performance.
Breathability
While the primary function of the fabric is to keep the wearer warm, it does not compromise breathability. The fabric allows for adequate airflow, preventing overheating during physical activity and ensuring the wearer remains comfortable.
Anti-Odour Technology
Under Armour's ColdGear products come with an inbuilt Anti-Odor technology. This prevents the growth of odor-causing microbes, keeping attire fresh for longer periods.
Fit and Comfort
ColdGear fabrics are designed to deliver a comfortable fit. They are soft, brushed on the inside for insulation and smooth on the outside for enhanced performance. As a result, they contribute towards reducing muscle fatigue and promoting faster recovery during workouts.
Long-Lasting and Durable
The fabric resists pilling and snagging, ensuring it maintain its good looks even after continued use. That makes it a perfect choice for sportspeople who need durable gear that can endure the rigors of intense training and activity.
How to Wash Under Armour ColdGear Dresses?
Under Armour ColdGear dresses are designed to keep you warm in cold weather conditions, providing a high performance blend of both comfort and warmth. To maintain their durability and performance, it is vital to wash and care for them properly.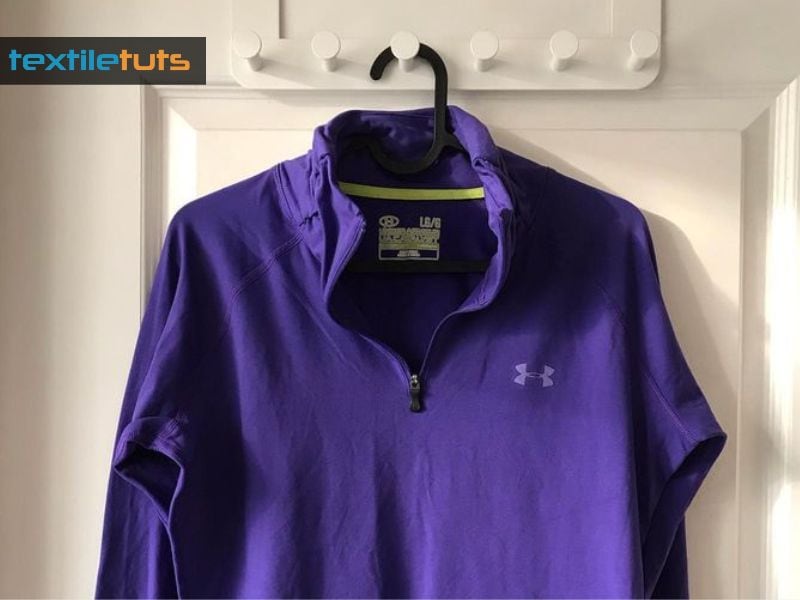 Step 1: Preparation
Check the care label inside your Under Armour ColdGear dress for any specific instructions. Generally, it is safe to machine wash ColdGear dresses. However, it is recommended to wash them in cold water, hence the name "ColdGear".
Step 2: Choose Right Detergent
Use mild detergent without any harsh chemicals, bleach, or fabric softener. These substances can damage the fabric's technology and wear down the material faster.
Step 3: Turn Inside Out
Turn the dress inside out to protect the exterior from any friction that can occur during the washing cycle. It will protect the dress's stitching and print, ensuring it stays in great condition for a longer period.
Step 4: Gentle Machine Wash
Set your washing machine to a gentle cycle which uses less rigorous agitation. This will reduce the chances of the dress being damaged. Ensure the water temperature is set to cold or lukewarm – no more than 30 degrees Celsius.
Step 5: Avoid Mixing Colors
Avoid washing your ColdGear dress with other clothes, especially dark or bright colors, which can bleed into the fabric of your dress during the wash cycle.
Step 6: Air Dry
After washing, it's best to air-dry your ColdGear dress. Avoid using a dryer as the heat can damage the material's fibers and ultimately ruin the cold protection feature of the dress. Lay the dress flat or hang it up to dry instead.
Step 7: Ironing Not Recommended
Avoid ironing Under Armour ColdGear dresses as the high heat can damage the fabric and cause it to lose its elasticity.
Care Instructions & Maintenance Tips for ColdGear Dresses
ColdGear dresses from Under Armour are designed to keep you warm, dry, and light during cold weather outdoor activities. These dresses can be your perfect partner for any winter sports, workouts, or daily wear during the winter season. Here are a few care instructions and maintenance tips to ensure that your ColdGear dress stays in excellent condition and continues to provide the best performance.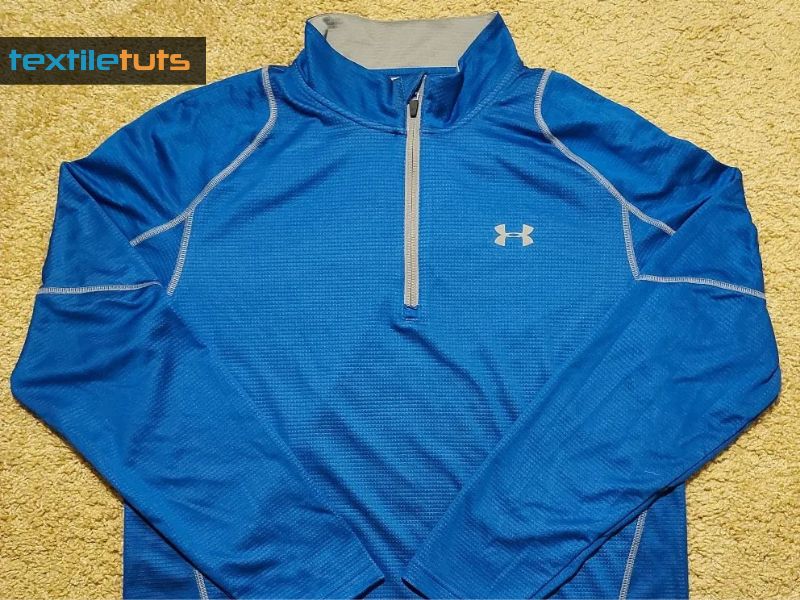 Read the Label
Before washing, always read the attached care label on the dress. It will have specific instructions regarding washing, drying, and ironing. Not all ColdGear dresses are cared for the same way. Different fabric compositions may require different care.
Washing
Generally, ColdGear dresses should be machine washed in cold water, on the gentle cycle. Using non-chlorine bleach is preferable, and washing dark and light colours separately is advised to avoid color bleeding.
Avoid Fabric Softeners
Do not use fabric softeners as they can affect the material's ability to wick sweat and potentially damage the fabric's finish.
Dry Flat
It's recommended to avoid machine drying as the heat can affect the fabric's elasticity and shrink the dress. Instead, let it dry flat or hang it to dry. If the label allows tumble drying, keep the temperature on the lowest setting.
Ironing
When ironing your ColdGear dress, always make sure to turn it inside out to protect the exterior. Use the lowest heat setting. If the label suggests not to iron, follow that instruction.
Storage
Proper storage is significant for maintaining the life of your ColdGear dresses. Store them in a dry and clean spot. Avoid damp places as they can promote mildew. Fold them properly to avoid unnecessary wrinkles and stretching.
Avoid Rough Surfaces
The fabric of ColdGear dresses can snag or tear when it comes into contact with rough surfaces. Be careful when wearing the dress during activities where it might brush against something rough.
Does Under Armour Dresses Shrink in the Wash?
While some natural shrinkage may occur over time due to the rigors of washing and drying, Under Armour designs its clothes to minimize this.
These dress materials are typically blends of polyester and elastane, both of which are synthetic materials and relatively resistant to shrinkage as compared to natural fibers such as cotton.
However, how much an Under Armour garment will shrink significantly depends on how you care for the garment.
If you stick to the recommended washing instructions provided by Under Armour, the shrinkage should be negligible at the most. It is recommended to wash Under Armour products in cold water and hang them to dry, or dry on low heat at most.
Avoid using chlorine bleach, fabric softeners, dryer sheets or any detergents with dye or fragrance when washing Under Armour clothing. These can harm the material and possibly cause some shrinkage.
Final Words
Under Armour ColdGear is designed with durability and longevity in mind. While most garments can shrink when not cared for properly, ColdGear typically maintains its size quite well when laundered as per the manufacturer's instructions.
The synthetic materials used in its manufacture have low shrinkage rates, and the specialized and technologically advanced production methods help to minimize any potential shrinkage. However, like any other garment, improper care such as very hot water washes or machine drying on high heat can cause some amount of shrinkage.
Thus, while Under Armour ColdGear has a reputation for resisting shrinkage, mindfulness in washing and drying procedures is advised for maintaining the gear's original size over time.