Does Uniqlo AIRism Shrink? – The Reality Of AIRism
Uniqlo has been a well-known fashion brand, offering consumers high-quality and affordable clothing worldwide. One of their most popular products is the AIRism line. As with any clothing item, shrinkage becomes a concern for potential buyers. Does Uniqlo's AIRism garments shrink after multiple washes?
Yes, Uniqlo AIRism products can shrink if not cared for properly. Follow the care instructions provided by Uniqlo to minimize shrinking. This usually involves washing on a gentle cycle in cold water and air-drying.
This article aims to inform you about the factors that contribute to shrinkage. It will also provide helpful tips and recommendations on properly caring for your AIRism clothing to maintain its original form. So, if you're considering adding Uniqlo's AIRism to your wardrobe, read on to find out if these garments truly stand the test of time.
Is Uniqlo AIRism Prone to Shrinkage?
Uniqlo is a popular brand known for its high-quality, stylish clothing, including the AIRism line. Many customers wonder whether these comfortable and breathable garments are susceptible to shrinking.
According to information provided by Uniqlo, the AIRism products are comprised of a blend of fabrics such as polyester, spandex, and cotton.
These materials are generally more resistant to shrinkage than items made solely from cotton, provided they are cared for correctly. This means that in general, Uniqlo AIRism products should not shrink significantly.
However, like any garment, the way it is laundered can impact its size over time. The care instructions for most Uniqlo AIRism products recommend machine washing in cold water and laying flat to dry, which helps to reduce the potential for any shrinkage.
Furthermore, Uniqlo asserts that the AIRism products are pre-washed, which reduces the possibility of shrinkage after purchase. This extra step in the manufacturing process helps to ensure that the garments will maintain their size and shape after washing.
Factors Influencing the Shrinkage of Uniqlo's AIRism Line
Shrinkage in Uniqlo's AIRism dresses, like in most clothing items, is usually caused by the washing and drying process. The fibers used in the construction of the fabric have a natural tendency to "relax" and can become "distorted" during cleaning processes, resulting in the garment reducing in size. Here are more contributing factors to AIRism Shrinkage.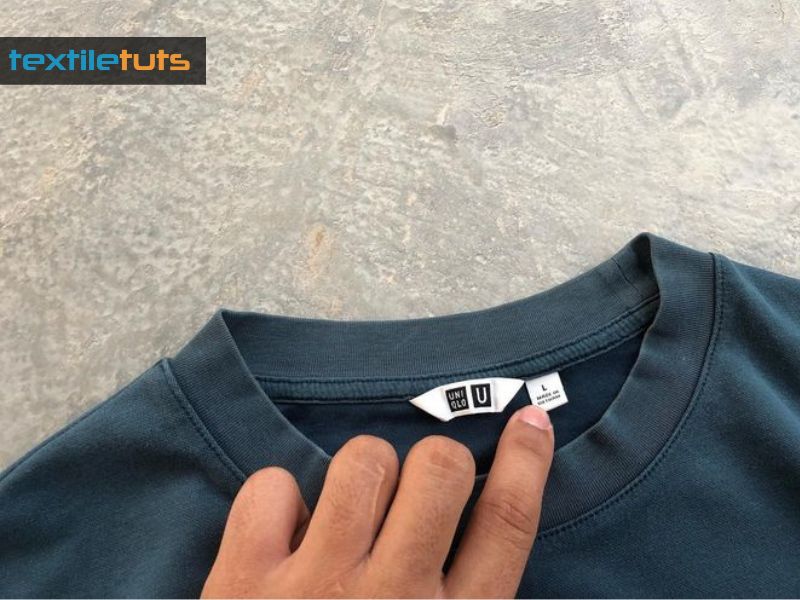 Fabric Quality
Uniqlo's AIRism range is made up of a unique blend of quick-dry, moisture-wicking fabric that is lightweight and comfortable. However, this fabric may also shrink when subjected to certain conditions such as heat, especially if the fabric blend includes materials like cotton, known to shrink in size with heat and humidity.
High Heat
High heat is the primary contributing factor to fabric shrinkage. It can remove the natural moisture from the fibers and cause them to contract. If the AIRism dresses are subjected to high temperatures like those found in a dryer or in hot water during washing, they can shrink.
Therefore, incorrect laundry processes can significantly increase the likelihood of these dresses shrinking.
Wash and Care Process
The way the clothes are cared for is another considerable factor behind the shrinkage. Washing in high temperatures, aggressive machine cycles, and high-heat drying procedures can lead to deformation of the fabric. Uniqlo's AIRism items' care instructions often recommend cold water washing and line drying to maintain shape and size.
Production Inconsistencies
Despite maintaining rigorous standards in their production processes, all product lines inevitably have some degree of variance. There could be inconsistencies or errors in the manufacturing process, leading to some AIRism dresses shrinking more than expected.
Use of Elastane
The type of fabric used in the dress can influence its susceptibility to shrinkage. Uniqlo's AIRism product line includes elastane, a synthetic fiber known for its exceptional elasticity.
While elastane enhances the comfort and fit of the clothing, it can also give the clothing more 'bounce back', making it appear to shrink when it's really returning to its original size and shape after wearing and washing.
Agitation
Overly aggressive washing and drying can cause fabrics to shrink. Gentle handling and avoiding vigorous scrubbing or wringing of the garment can help prevent shrinkage.
How to Care for Uniqlo AIRism?
Uniqlo AIRism is a line of high-performance, ventilated fabric designed to keep you cool and dry during hot weather or intense physical activity. Caring for your AIRism clothing requires a few specific steps to ensure its longevity.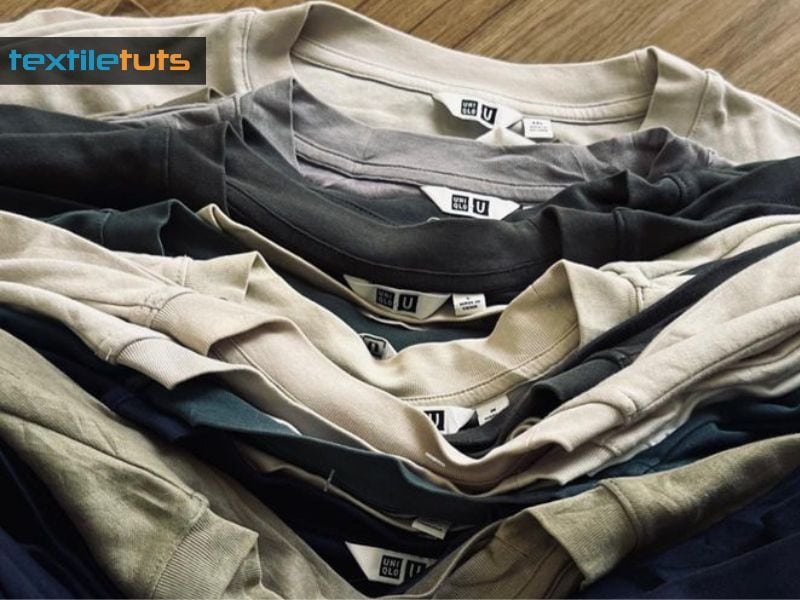 Washing
You can machine wash your AIRism clothing in cold water. Try to use a gentle cycle and avoid using hot water as this can damage the fabric. A mild detergent is ideal to prevent any potential damage to the fabric. Do not use chlorine bleach as it can break down the fabric over time.
Drying
After washing, allow your AIRism clothing to air dry. The fabric is designed to dry quickly, so this shouldn't take long. Avoid using a tumble dryer, as the intense heat can shrink the fabric and degrade its moisture-wicking properties. Instead, lay them out flat or hang them out to dry.
Ironing
Ironing is generally not necessary for AIRism clothing, as the fabric is designed to resist wrinkles. If you do feel compelled to iron these garments, use a low-heat setting to avoid damaging the fabric.
Storing
When not in use, store your AIRism clothing in a cool, dry place. Avoid cramming them into a tight space, as this can cause the fabric to wrinkle. The clothes should be folded neatly or can be hung on hangers.
Colour Separation
Always wash whites and colored AIRism separately to avoid the colors seeping into each other.
Using Softeners
Avoid using fabric softeners as they can reduce the effectiveness of the fabric's moisture-wicking and quick-drying abilities.
Tips for Minimizing Shrinkage in Uniqlo AIRism Clothes
Uniqlo's AIRism line offers lightweight, quick-drying clothing designed to stay put and keep you cool. While they are designed to handle frequent laundering and wear, certain care steps need to be taken to minimize shrinkage that can potentially damage these delicate clothes. Here are some tips to consider in order to maintain the original fit of your AIRism clothing.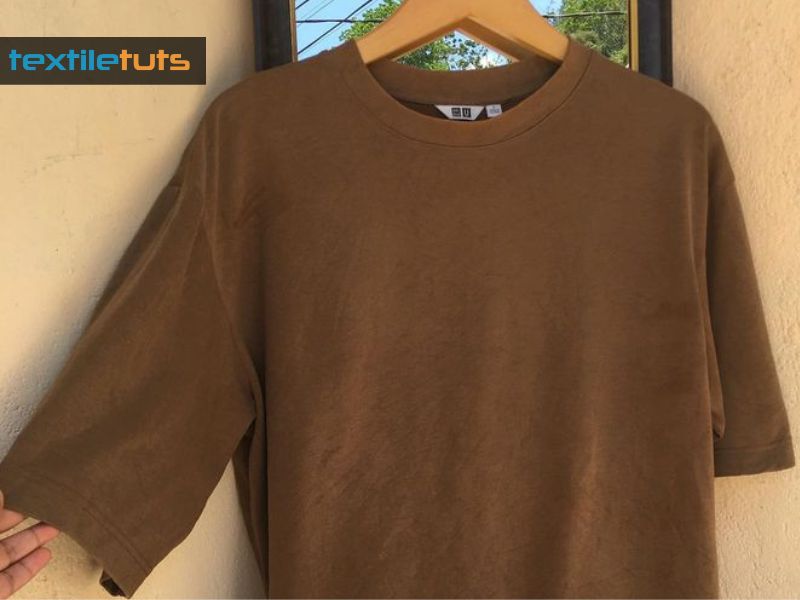 Read the Label Carefully
Before washing any Uniqlo AIRism item, always refer to the care label attached by the brand. These labels contain specific cleaning instructions for the garment, including optimal water temperature and washing cycle.
For most AIRism apparel, cold or room temperature water is recommended. Very high temperatures can cause the fibers to shrink.
Avoid Overloading the Washing Machine
Make sure you do not overload your washing machine, as this could result in excessive friction and potentially damage the clothes. Bigger laundry loads can pull and twist delicate fabrics, causing shrinkage. A lesser load gives your clothes more room to move, minimizing wear and tear.
Use the Correct Washing Cycles
To minimize damage and maintain the durability of your AIRism clothes, it's essential to stick to gentle and shorter washing cycles. Using delicate cycle settings in your washing machine can greatly reduce the risk of shrinking or stretching your clothes.
Air Dry or Tumble Dry Low
The heat from dryers can be too aggressive for delicate clothes like your Uniqlo AIRism attire. For best results, allow your clothes to air dry naturally or tumble dry at low temperatures. Not only does it reduce energy consumption, but it also keeps your clothes in good condition for a longer time.
Iron Carefully
If you have to iron your AIRism clothes, it is essential also to turn down the heat on your iron to avoid excessive heat exposure. Too much heat can cause the fabric fibers to contract, resulting in shrinkage.
It would be best to iron your clothes when they are still slightly damp and not completely dry to prevent this from happening.
Use Fabric Softener Sparingly
While fabric softeners can make clothes feel soft and smell good, they can also harm delicate fabrics, like the ones used in Uniqlo's AIRism line. Use softeners sparingly or choose a fabric softener specifically designed for performance apparel.
What Are the Benefits of Using Uniqlo AIRism?
Uniqlo AIRism is a specialized line of clothing designed to offer the ultimate in breathability, comfort, and adaptation to weather conditions. Below are some of the key benefits of using Uniqlo AIRism.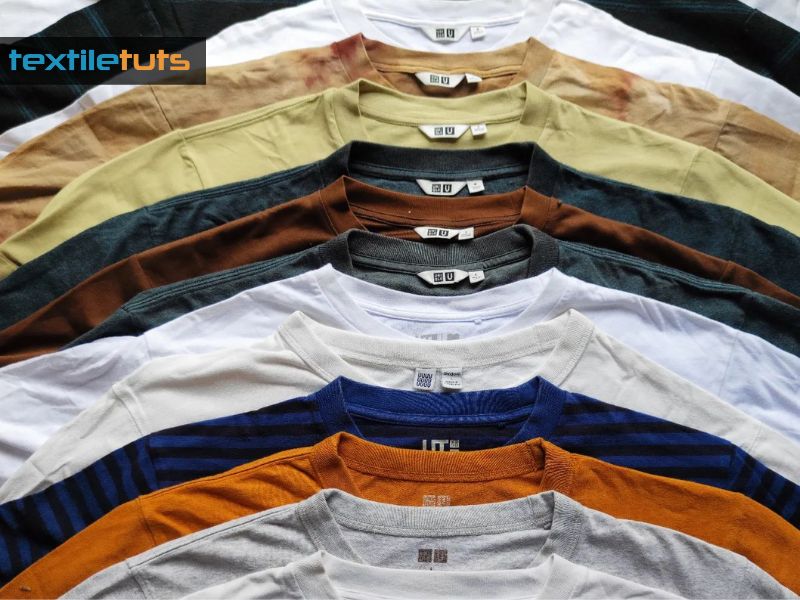 Comfort
Uniqlo AIRism products are made from a lightweight material that makes them extremely comfortable to wear. The AIRism material features a silky-smooth texture that slides over your skin, making it feel like you're almost wearing nothing.
Breathability
The AIRism technology is designed to release heat and moisture. It has microscopic fibers infused into the fabric that effectively wick moisture away from your skin, ensuring a dry, comfortable feel, even in sweaty situations.
Adaptability
Another significant aspect of the AIRism range is its adaptability to various weather conditions. Given its heat-releasing and moisture-wicking characteristics, it helps to keep you cool in hot weather. However, in cooler weather, it serves as a comfortable base layer.
Odor control
Uniqlo utilizes an innovative self-deodorizing technology for the AIRism range. This technology helps to reduce unwanted odors making it perfect for workouts or active days out.
Non-bulky and Seamless design
AIRism products have a thin, lightweight construction that doesn't add bulk to your outfit. In addition, some items incorporate seamless technology resulting in less friction against skin and creating a smoother silhouette under clothing.
Variety
Uniqlo offers a wide range of AIRism products catering to different needs. This includes innerwear, t-shirts, leggings, and bedding essentials. Each is thoughtfully designed for convenience and comfort.
Quick-Drying
AIRism products are not only comfortable and breathable, but they are also quick-drying. Even after washing, they dry out much faster compared to regular clothes, making them a practical choice.
Durability
Despite their thin, lightweight nature, AIRism products are designed to be durable and long-lasting. They maintain their quality and comfort even after repeated washing.
Final Thoughts
The Uniqlo AIRism line is a high-quality and popular choice for comfortable and breathable clothing. While some customers have reported slight shrinkage after washing and drying, this can be avoided by following the care instructions and opting for a larger size if necessary.
Optimal care includes gentle washing and drying methods recommended by Uniqlo. There is generally no need to be excessively concerned about your Uniqlo AIRism items shrinking.
AIRism clothing does not shrink significantly when washed and dried according to the care instructions. The high-quality materials and advanced technology used in creating the clothing pieces ensure they maintain their fit and shape after multiple washings.
Frequently Asked Questions
Does Uniqlo AIRism Shrink in the Wash?
Uniqlo AIRism products are designed to maintain their size and shape when washed according to the instructions on their care label. This line features items made from quick-drying, breathable fabric that's also resistant to shrinking.
However, improper washing methods like using hot water or a high-heat dryer setting might cause the fabric to shrink. Always check the care instructions on the garment's label before washing.
Can Uniqlo AIRism Shrink in the Dryer?
Yes, Uniqlo AIRism products can shrink in the dryer. While they are designed with quick-drying features to withstand washing, high-temperature drying may cause the fabric to contract.
As with most clothing, it is best to use gentle cycles and lower heat settings when washing and drying. It is also recommended to allow AIRism products to air dry rather than using a machine dryer for the best longevity of the garment.