Are PacSun Jeans Good? – Great Denim Debate
PacSun is a popular clothing brand known for its trendy, affordable styles. Among the various clothing items they make, jeans have been a staple in their collections. However, the question that often arises among shoppers is, "Are PacSun jeans good?"
Yes, PacSun jeans are known for their excellent quality. The brand has become a go-to for teenagers and young adults looking for trendy and affordable clothing options. Their jeans are made from durable materials designed to be stylish and comfortable. Many customers appreciate their range of sizes, styles, and long-lasting wear.
In this blog post, I'll dive deeper into the quality of PacSun jeans and explore whether they're worth investing in. I'll also cover the different types of jeans PacSun offers and compare them to other popular denim brands.
Do PacSun Jeans Offer Good Quality?
PacSun, founded in 1980 in Seal Beach, California, is a famous retail clothing brand known for its trendy clothes, particularly jeans. Considering their long-standing history in the fashion industry, any new customer can wonder about the quality of PacSun jeans.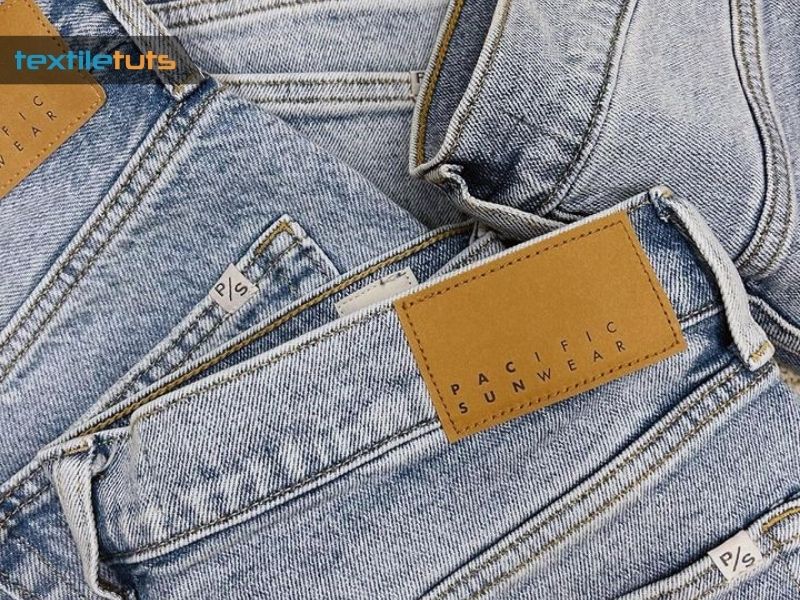 PacSun jeans generally offer good quality. They are known for their durability, trendy designs, comfortable fit, and great variety of styles. These jeans are made from robust material and designed to last. They don't wear out quickly, hold their color and shape even after several washes, and resist easy tears or holes.
However, like any brand, quality may vary slightly from product to product, so it's always important to check reviews or try them out yourself.
PacSun jeans are also popular for their fit. They offer a wide variety of styles, sizes, and fits, including skinny, mom jeans, ripped, and cropped styles. They are designed to fit snugly and comfortably, appealing to different body types and preferences.
Many customers also appreciate their trendy designs and how they keep up with current fashion trends. From sturdy fabric to a comfortable fit and stylish design, PacSun jeans offer good quality overall.
What Makes PacSun Jeans Good?
PacSun, known for its trendy and casual clothing, has managed to create a name for itself in the denim world. A combination of factors contributes to the appeal of PacSun jeans, making them a preferred choice for fashion-forward individuals seeking both style and substance.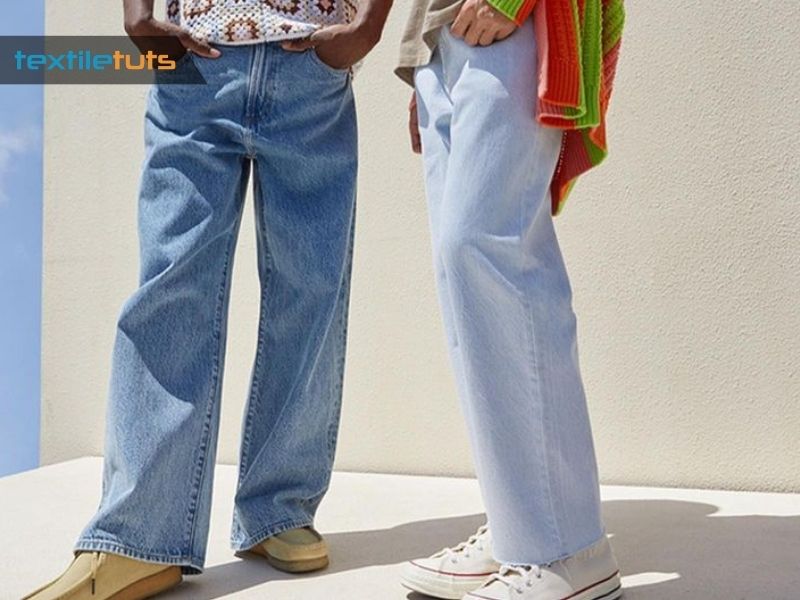 Materials Used
The quality of any pair of jeans begins with the materials used. PacSun understands this well, selecting fabrics that strike a balance between comfort, durability, and style. By using a thoughtful blend of cotton, spandex, and other materials, PacSun jeans offer a soft feel against the skin while maintaining the necessary stretch for a comfortable fit.
Quality of Construction
Well-constructed jeans are essential for both aesthetics and longevity. PacSun's commitment to quality construction is evident in its attention to detail. From reinforced stitching to secure seams, these jeans are built to withstand the rigors of daily wear, ensuring they remain a staple in your wardrobe for seasons to come.
Variety of Styles
One size doesn't fit all when it comes to fashion preferences. PacSun recognizes this diversity and offers a wide array of styles to cater to different tastes. Whether you're into skinny, slim, straight, or relaxed fits, PacSun's range ensures there's a pair of jeans to suit every silhouette.
Comfort and Fit
The ultimate test of any pair of jeans is how well they fit and how comfortable they are to wear throughout the day. PacSun takes pride in crafting jeans that not only look great but also feel great. The careful tailoring and incorporation of stretchable materials contribute to a snug yet comfortable fit that moves with you.
Durability
Jeans are a long-term investment, and durability is a key factor. PacSun understands this and delivers jeans that are not only fashionable but also built to withstand the demands of everyday life. This durability ensures that your jeans can endure various activities and maintain their integrity over time.
Reasonable Price
A balance between quality and affordability is crucial. PacSun manages to strike this balance by offering jeans that provide excellent value for the price. With PacSun jeans, you don't have to compromise on quality or style to stay within your budget.
Target Audience
PacSun primarily targets a younger demographic that appreciates trendy and casual clothing. If you're part of this target audience, the brand's jeans might align well with your style preferences.
User Reviews of PacSun Jeans
If you're in the market for a new pair of jeans, it can be helpful to read reviews from both popular retailers and customers to get an idea of the quality and fit of PacSun jeans.
Reviews from Popular Retailers
Many popular retailers offer reviews of PacSun jeans on their websites. For example, on the PacSun website, customers can leave reviews of the jeans they've purchased. These reviews can be helpful in determining the overall quality of the jeans, as well as their fit and style.
You can search online or local retailers; they can offer reviews of products on their websites. These reviews can provide additional insight into the quality and fit of the jeans, as well as any potential issues customers may have experienced.
Reviews from Customers
Reviews from customers who have purchased and worn PacSun jeans can also help determine the quality and fit of the jeans. Many customers leave reviews on websites such as Amazon or Walmart. Where they can provide detailed feedback on their purchased jeans.
Some common themes that emerge in customer reviews of PacSun jeans include the quality of the denim, the fit of the jeans, and the overall style.
Many customers praise the quality of the denim used in PacSun jeans, noting that it is durable and holds up well over time. Others comment on the fit of the jeans, noting that they are true to size and fit well in all the right places.
Some Well-Liked PacSun Jeans
PacSun Jeans has an extensive and varied collection of jeans catering to different styles and tastes. The following are a few well-liked PacSun jeans for both men and women.
Men's Collection
Baggy Pants: With a slouchy fit, these are perfect for individuals who value comfort above all. Men's baggy pants allow plenty of room for movement, making them an ideal choice for informal, casual wear.
Black Jeans: These are a timeless element in any wardrobe, with the ability to be dressed up or styled down. They offer elegance and versatility in one package.
Bootcut Jeans: They subtly flare from the knee towards the hem, providing more room around the ankle, making them perfect for partnering with boots or bigger shoes.
Cargo Pants: With their multiple large pockets that are both practical and stylish, cargo pants provide function and fashion for everyday wear.
Skinny Jeans: These have become a modern classic, fitting closely to the body and giving a more streamlined look.
Slim Fit Jeans: Not as tight as skinny jeans but not as loose as straight jeans, slim fits strike an appealing balance.
Stacked Jeans: These jeans boast a longer inseam to create a "stacked" effect around the ankle, offering a contemporary, edgy look.
Straight Jeans: A signature style for comfort seekers, straight jeans maintain the same width from hip to hem, making them perfect for those who prefer a more classic fit.
Women's Collection
Baggy Jeans: Offering a comfy fit and a stylishly oversized silhouette, they are the epitome of relaxed dressing.
Black Jeans: A must-have, effortlessly transition from day to night, from casual to sophisticated occasions.
Bootcut Jeans: With a subtle kick at the hem, these jeans compliment all body types.
Boyfriend Jeans: Renowned for their relaxed fit and low-key vibe.
Curve Jeans: Explicitly designed for curvaceous bodies, they flaunt every shape stylishly.
Dad Jeans: Fun and fashion-forward, they offer a comfortable fit around the thighs and slightly taper towards the ankle.
Flare Jeans: These retro-inspired jeans hug the hips and thighs before flaring out from the knee for a balanced silhouette.
Mom Jeans: With their high waist and slightly tapered leg, Mom jeans provide a flattering fit for all body types.
Skinny Jeans: This pair fits snugly from waist to ankle, accentuating the figure.
Low Rise Jeans: Sitting low on the hips, these jeans are perfect for those who love a bit of 90's nostalgia.
Distressed Jeans: These offer a rugged, edgy vibe, typically featuring rips or frays.
PacSun Jeans Size and Measurement Chart
PacSun offers a range of jean sizes for men and women. Here is a general guide to their dimensions and measurements, but remember, these can sometimes vary depending on style and fit: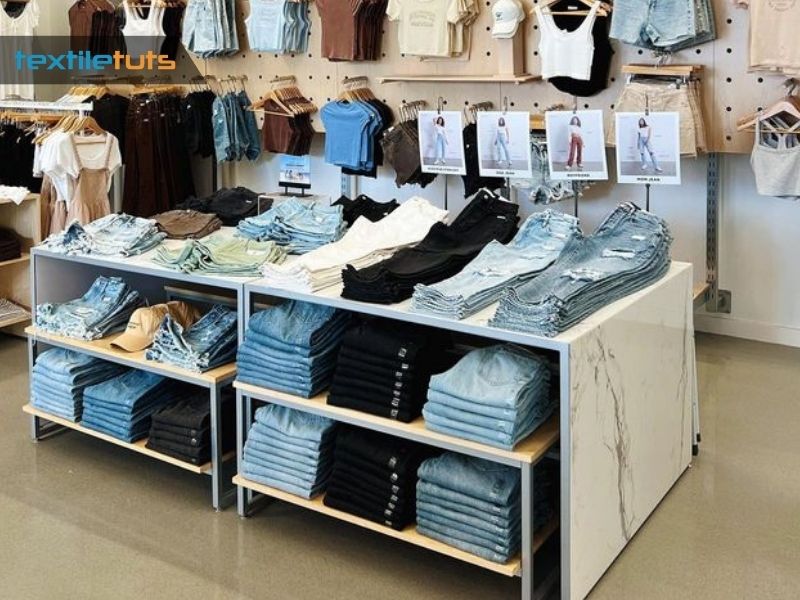 Men's Jeans
| Size | Waist | Inseam |
| --- | --- | --- |
| S | 27 – 29 | 30 |
| M | 30 – 32 | 30 – 32 |
| L | 33 – 35 | 32 – 34 |
| XL | 36 – 38 | 32 – 34 |
| XXL | 39 – 41 | 32 – 34 |
| Size | Waist | Inseam |
| --- | --- | --- |
| 26 X 28 | 26 | 28 |
| 28 X 30 | 28 | 30 |
| 28 X 32 | 28 | 32 |
| 29 X 30 | 29 | 30 |
| 29 X 32 | 29 | 32 |
| 30 X 30 | 30 | 30 |
| 30 X 32 | 30 | 32 |
| 31 X 30 | 31 | 30 |
| 31 X 32 | 31 | 32 |
| 32 X 30 | 32 | 30 |
| 32 X 32 | 32 | 32 |
| 32 X 34 | 32 | 34 |
| 33 X 30 | 33 | 30 |
| 33 X 32 | 33 | 32 |
| 33 X 34 | 33 | 34 |
| 34 X 30 | 34 | 30 |
| 34 X 32 | 34 | 32 |
| 34 X 34 | 34 | 34 |
| 36 X 30 | 36 | 30 |
| 36 X 32 | 36 | 32 |
| 36 X 34 | 36 | 34 |
Women's Jeans
| Size | Standard Sizes | Old Sizes | Waist | Hip | Thigh |
| --- | --- | --- | --- | --- | --- |
| XXS | 23 | 0 | 24 | 34 1/2 | 20 |
| XS | 24 | 1 | 25 | 35 1/2 | 20 1/2 |
| | 25 | 3 | 26 | 36 1/2 | 21 |
| S | 26 | 5 | 27 | 37 1/2 | 21 1/2 |
| | 27 | 7 | 28 | 38 1/2 | 22 |
| M | 28 | 9 | 29 | 39 1/2 | 22 1/2 |
| | 29 | 11 | 30 | 40 1/2 | 23 |
| L | 30 | 13 | 31 1/2 | 42 | 23 3/4 |
| | 31 | 15 | 33 | 43 1/2 | 24 1/4 |
| XL | 32 | 17 | 34 1/2 | 45 | 24 3/4 |
Alternative Brands to PacSun Jeans
Several other brands offer various denim options with different styles, fits, and quality levels. Here are some alternative brands you might consider:
Levi's
Levi's is one of the most iconic denim brands worldwide, known for its classic styles and durable construction. They offer a variety of fits, washes, and price points.
American Eagle Outfitters
American Eagle offers a diverse selection of jeans known for their comfort and inclusive sizing. They have various fits, from skinny to relaxed, and often incorporate stretch for added comfort.
H&M
The retailer offers fashionable, reasonably priced denim alternatives in a range of sizes and styles. To follow the most recent fashion trends, they routinely refresh their collections.
Gap
They offers a range of classic and modern denim styles suitable for different preferences. Their jeans often focus on timeless designs and quality materials.
Zara
Zara is known for its fast fashion offerings, including a wide range of denim styles. They frequently introduce new designs inspired by current fashion trends.
ASOS
Online store ASOS has a wide range of denim brands and styles. They accommodate a range of body shapes and fashion preferences.
Topshop/Topman
These brands offer stylish denim options with a focus on contemporary and fashion-forward designs.
Abercrombie & Fitch
This Brand is known for its premium denim with a focus on quality and comfort. They offer various fits and washes.
Wrangler
Another well-known denim company is Wrangler, which emphasizes durability and traditional Western-style styles.
Lucky Brand
The laidback and bohemian-styled jeans from Lucky Brand frequently have distinctive washes and finishes.
Final Words
PacSun jeans earn their reputation for several compelling reasons. The brand's meticulous choice of materials, emphasis on construction quality, diverse range of styles, attention to comfort and fit, durability, and reasonable pricing collectively contribute to the appeal of PacSun jeans.
While their jeans may not be the best option for those looking for long-lasting, high-quality denim, they are a good choice for those seeking affordable, stylish options.
Ultimately, the decision of whether or not PacSun jeans are good comes down to personal preference and individual needs.