Nike Shirts: Do They Shrink?
Nike is a company that needs no introduction. It is one of the most popular and well-known brands in the world, and for a good reason.
They make high-quality products that are both stylish and functional. One of the most items is their shirts. Nike shirts are made with a special fabric that helps keep you cool and dry during workouts or hot weather. But do Nike shirts shrink?
In this article, we'll take a closer look at the Nike shirts and answer some related questions about this topic.so, aren't you interested to know more? If the answer is yes, then without any further ado, let's get started.
What is Nike Dri-Fit Shirt, and How is It Made?
The Nike Dri-Fit shirt is a special type of shirt that is designed to keep you cool and dry during your workout or in hot weather. It is made with 100% polyester fabric which helps wick away sweat and moisture. This shirt also has a special design that allows air to circulate around the body, helping you stay cool and comfortable.
Do Nike Dri-Fit Shirts Shrink?
They don't because they are constructed of 100 percent polyester, which does not shrink. However, if you do not treat your shirt correctly and wash it in harsh conditions, it is conceivable that it will shrink.
What is a Nike T Shirt, and What Materials Are Used to Make This?
The Nike T shirt is another popular item from the Nike brand. It is made with 100% cotton fabric and is designed to be comfortable and breathable. This shirt is perfect for everyday wear or for workouts.
Do Nike T Shirts Shrink?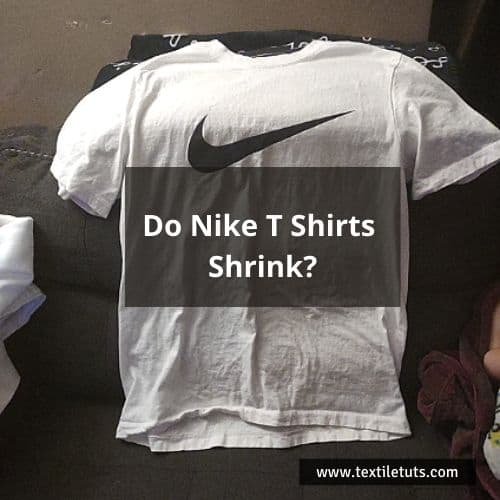 Just like the Nike Dri-Fit shirt, the Nike T shirt is made with cotton, and they shrink a lot. Cotton is a natural fabric that is known to shrink when it's exposed to high temperatures. So, if you wash your Nike T shirt in hot water or put it in the dryer on high heat, it will most likely shrink.
Do Nike 100% Cotton T Shirts Shrink?
Yeah, if you wash them in hot water or dry them on high heat, they will shrink. But if you follow the care instructions and wash them in cold water and hang them to dry, they shouldn't shrink much, if at all.
To sum it up, Nike t shirts are made with different materials depending on the type of shirt. The Dri-Fit shirts are made with polyester, which doesn't shrink, whereas the T shirt is made with 100% cotton, which does. However, if you take care of your shirt and wash it correctly, you can avoid shrinkage.
How to Prevent the Shrinking of Nike T Shirts?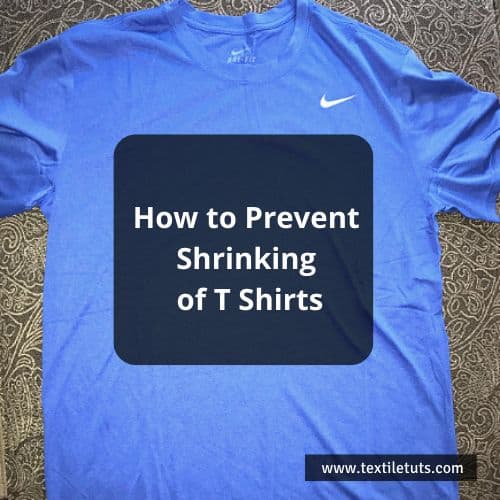 If the cloth is entirely composed of cotton, it will shrink; however, we may apply various techniques to limit this. Here are some of the most effective ways to reduce a Nike T-shirt's shrinking.
Washing in Cold Water
If you wash your Nike T shirt in cold water, it will not shrink as much as it would if you washed it in hot water. This is because the cold water will not cause the fibers in the fabric to contract as much as they would in hot water.
Hang Drying
Hanging your Nike T shirt to dry is another great way to prevent shrinking. The heat from the dryer can cause the fabric to shrink, so hanging it up to air dry is a much better option.
Ironing
If you iron your Nike T shirt after washing it, this will also help to prevent shrinking. The heat from the iron will smooth out the fibers in the fabric and make them less likely to contract, which will result in less shrinking.
Hand Washing
Hand washing your Nike T shirt is a great way to prevent shrinking. This is because you can control the amount of heat and water that the shirt is exposed to. When handwashing, be sure to use cold water and avoid wringing or scrubbing the fabric too harshly.
How Much Do Nike 100% Cotton T-Shirts Shrink?
100% Nike cotton shirts can shrink up to 15% in length and width if they are not washed correctly. So, it's important to take care of your clothes.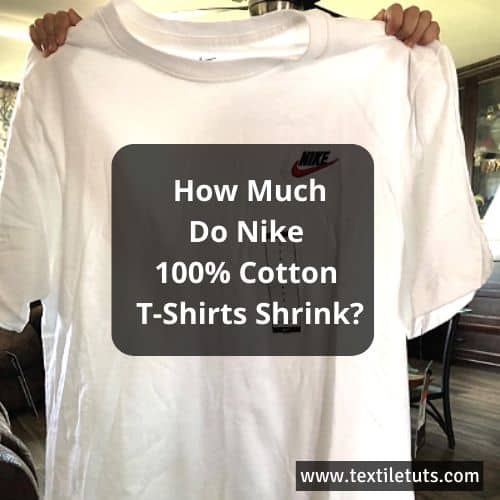 Nike Golf Shirts, and How Is It Made?
On a scorching hot golf day, it's critical to stay comfortable and breathable. This is when Nike golf shirts come in handy. They're constructed of 100% polyester fabric that wicks sweat and dampness away. A unique pattern on this shirt permits air to flow freely around the body, allowing you to remain cool and comfortable.
Do Nike Dry-Fit Golf Shirts Shrink?
The Nike Golf shirt is made of 100% polyester and does not shrink, much like the Nike Dri-Fit shirt. You may wear it on hot days without fear of it shrinking since it's comprised of 100% polyester. However, bear in mind that any sort of cloth or clothing is shrinkable if you don't handle them correctly.
How to Prevent Shrinking of T Shirts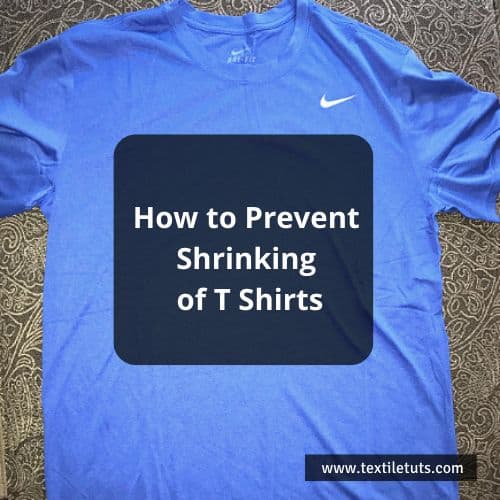 If the t shirts are made from any type of natural fabric like cotton, linen, etc., then they are bound to shrink if not taken care of properly. Here are some methods you can use to prevent your shirt from shrinking too much.
Handwashing with Cold Water
The reason behind hand washing the shirts with cold water is to make sure that the fabric does not contract too much. When you use hot water for washing, the fabric is bound to contract, and this will lead to the shrinking of your shirt.
Hang Drying
Hang drying is another great way of preventing your shirts from shrinking. When you wash your shirts and then put them in the dryer, they are bound to shrink. But if you hang dry them, they will not shrink as much.
Ironing
Ironing your shirts after they have been washed can also help prevent them from shrinking. The heat from the iron will help to relax the fabric and prevent it from shrinking.
Frequently Asked Questions
Can you shrink Nike Dri-Fit shirt?
Yes, you may shrink a Nike Dri-Fit shirt using hot water and the dryer technique. This will aid in the recovery of your Nike tee's form and make it snugger.
Does air drying shrink the shirt?
Some people say that air-drying your Nike shirt will help it keep its shape, while others say that it will shrink the shirt. To be on the safe side, you may want to try air drying a Nike shirt on a low heat setting and see if it shrinks.
Does Nike Tech Fleece shrink as much as Nike shirts?
When it comes to Nike Tech Fleece, the answer is the same as for Nike shirts! It depends on the construction material. So, the answer to the question does Nike Tech Fleece shrink is a "no!" because it's made with synthetic materials mostly.
Unlike other types of fleece, Nike Tech Fleece is made with a special yarn blend that incorporates both wool and synthetic fibers. These fibers help the material retain its shape and elasticity while still being highly comfortable and breathable.
Because of these key features, you can expect your Nike Tech Fleece garments to shrink negligibly.
Do Dri-Fit shirts run small?
No, they don't; most people say that Nike shirts fit true to size. If you're in between sizes, it's better to size up rather than down.
How long does it take for a Dry Fit to dry?
It can take up to three to four hours for a Nike Dri-Fit shirt to dry completely. If you're in a hurry, you can try using a hairdryer on the cool setting to speed up the process.
Is Nike sizing accurate?
Yes, their size is pretty accurate, but as we said before, if you're in between sizes, it's better to size up. Nike also has a handy size chart on its website that can help you find the right fit.
Wrapping Up
Here you'll find all the information you need regarding Nike shirts and Do Nike shirts shrink. We hope that this post has been beneficial to you. Please contact us if you require further assistance.
Thank you for reading. Have a great day :)