Do Golf Shirts Shrink? – The Shrinkage Myth
As a golfer, having a well-fitting shirt is essential for both comfort and performance on the course. However, the fear of shrinking can deter golfers from investing in high-quality shirts that they may potentially ruin in the wash.
Golf shirts, like any other type of clothing, can potentially shrink if they are not cared for properly or made with low-quality material. The degree to which a golf shirt may shrink can depend on various factors, including the fabric composition, the manufacturing process, and how it is laundered.
This blog post will explore whether golf shirts shrink or not, providing valuable insights and tips on how to properly care for your golf shirts.
Is It Common for Golf Shirts to Shrink?
Golf shirts can shrink, especially if they are made from materials like cotton that have a tendency to shrink when exposed to heat and agitation.
However, not all golf shirts will necessarily shrink. The extent of shrinkage can also vary depending on factors such as fabric composition, manufacturing process, and how the shirt is cared for.
Cotton golf shirts are more prone to shrinking compared to shirts made from synthetic fibers or blended fabrics. If a cotton golf shirt is not pre-shrunk or if it is washed in hot water and dried on high heat, it is more likely to shrink.
On the other hand, shirts made from synthetic fibers like polyester or blended fabrics tend to be more resistant to shrinking.
To minimize the chances of shrinkage, it is advisable to follow the care instructions provided by the manufacturer.
Typically, this involves washing the golf shirt in cold water, drying it on a low heat setting, or allowing it to air dry.
6 Common Reasons Why Golf Shirts May Shrink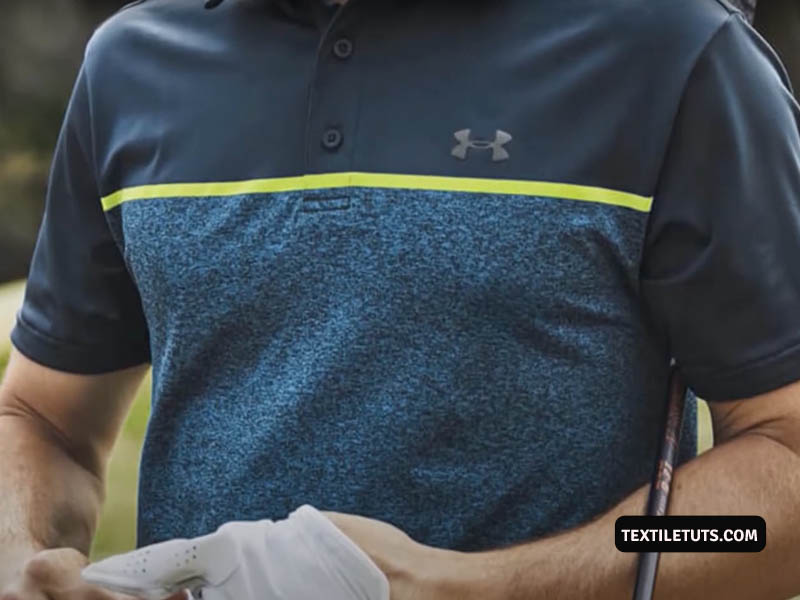 Like any other clothing item, golf shirts can shrink under certain circumstances. However, the extent to which they shrink depends on various factors, including the fabric composition, construction, and care instructions.
Here are a few points to consider:
1. Fabric Type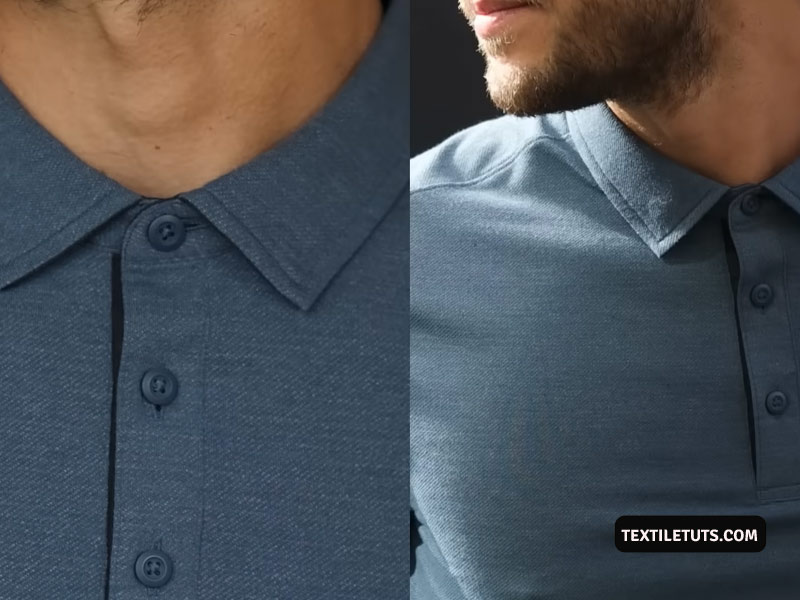 Different fabrics have different shrinkage tendencies. Natural fibers like cotton can shrink more than synthetic fibers like polyester.
Blends of both natural and synthetic fibers may have different shrinkage rates as well.
2. Washing and Drying
Incorrect washing and drying methods can contribute to shrinking. Hot water, high heat settings, and improper handling can cause the fabric to shrink.
3. Fit and Sizing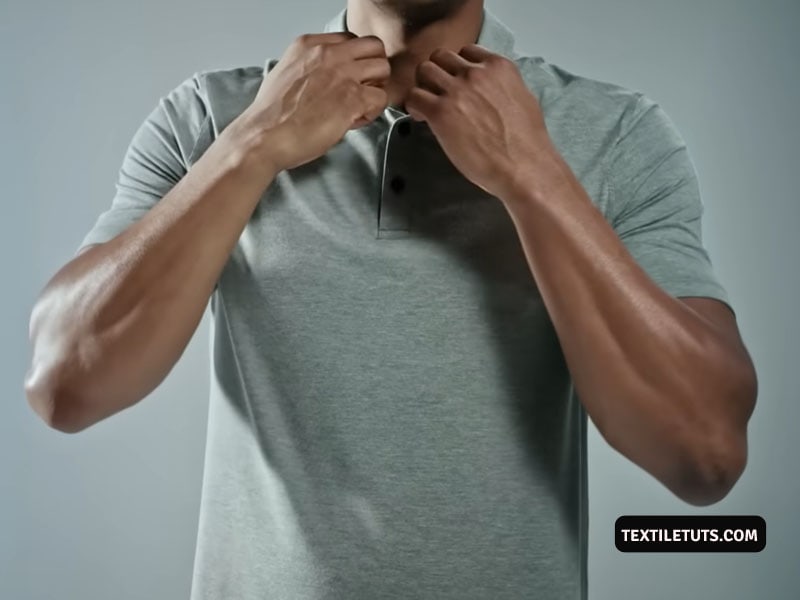 It's essential to choose the right size when purchasing a golf shirt. If a shirt is initially slightly larger, there may be a small amount of shrinkage after the first wash, but it should not significantly affect the fit.
4. Lack of Pre-Shrinking
Some golf shirts may not undergo a pre-shrinking process during manufacturing. Pre-shrinking involves subjecting the fabric to shrinkage treatments before the garment is made, reducing the likelihood of further shrinkage after purchase.
If a golf shirt has not been pre-shrunk, it may be more prone to shrinkage when washed.
5. Aggressive Drying
Using a high heat setting or excessive drying time in a dryer can cause golf shirts to shrink. Heat can cause the fibers to contract, leading to a reduction in size.
6. Poor Quality Weave and Construction
In some cases, golf shirts may shrink due to poor-quality construction. If the shirt was not properly made or the fabric was not correctly treated during the manufacturing process, it may be more susceptible to shrinkage.
How to Properly Care for Your Golf Shirts?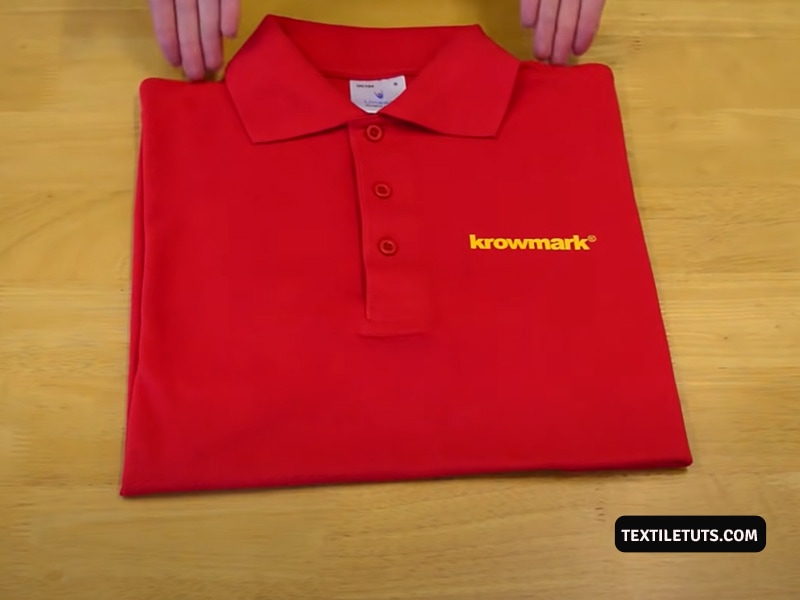 As a professional golfer or enthusiast, it's essential to understand how to maintain your golf shirts, including how to wash them and ensure they remain in good condition.
Proper care for your golf shirts is necessary to maintain their appearance, quality, and longevity. Here are some tips on how to care for your golf shirts:
Pre-Treat Stains
If you notice any stains on your golf shirt, it's best to pre-treat them before washing them. Use a stain remover or apply a small amount of liquid detergent directly to the stain.
Gently rub the fabric together to work in the product and allow it to sit for a few minutes before washing.
Separate Colors
Sort your golf shirts by color before washing them. Washing dark and light colors together can result in color bleeding, which may stain your shirts. To be safe, wash white or light-colored shirts separately from dark-colored shirts.
Use Mild Detergent
Opt for a mild, color-safe detergent when washing your golf shirts. Harsh detergents can fade the colors and weaken the fabric over time. Follow the recommended amount of detergent based on the load size.
Avoid Bleach
Bleach can damage the fabric and cause discoloration. It's best to avoid using bleach on your golf shirts, especially if they have vibrant colors or patterns.
Don't Overload the Machine
Avoid overloading your washing machine with too many shirts. This ensures that there is enough space for the shirts to move around freely and get properly cleaned.
Iron Carefully
If your golf shirts require ironing, set the iron to the appropriate temperature for the fabric. Avoid ironing directly on any logos, prints, or embellishments. If needed, turn the shirt inside out before ironing.
Proper Storage
When not in use, store your golf shirts in a cool, dry place. Avoid hanging them in direct sunlight, as it can cause fading. Folding the shirts neatly or using hangers designed for shirts can help maintain their shape.
How to Prevent Golf Shirts from Shrinking?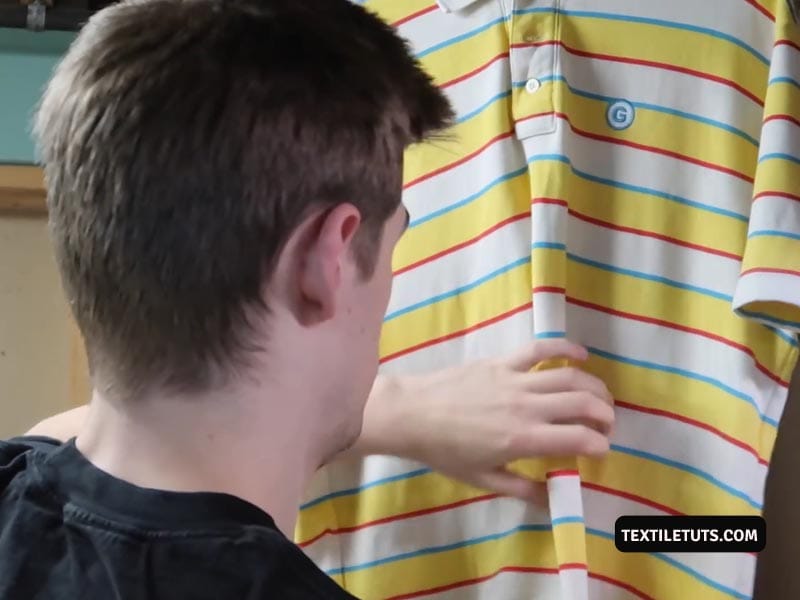 To prevent golf shirts from shrinking, you can take the following precautions:
Read the Care Instructions
Carefully read and follow the care instructions provided by the manufacturer. They typically include specific guidelines on washing, drying, and ironing the shirt. Following these instructions is crucial to maintain the size and shape of the shirt.
Use Cold Water
Wash golf shirts in cold water instead of hot water. Cold water is less likely to cause shrinkage compared to hot water. It helps to preserve the integrity of the fabric and reduces the risk of contraction.
Gentle Cycle or Hand Wash
Use a gentle cycle on your washing machine or consider hand washing the golf shirts. Aggressive agitation can contribute to shrinkage, so opting for a gentler washing method will minimize the stress on the fabric.
Avoid High Heat Drying
Air drying is the best option to prevent shrinkage, as it eliminates the risk of heat-related contraction. If you prefer using a dryer, choose a low heat setting or a delicate cycle.
Remove the shirts from the dryer promptly to avoid over-drying, which can lead to shrinkage.
Test New Products
When using a new laundry detergent or fabric softener, it's wise to test it on a small, inconspicuous area of the shirt first. Some products can contain ingredients that may cause shrinkage or damage to the fabric.
If the shirt shows no adverse effects, you can continue using the product.
Consider Pre-Shrunk Options
If you are concerned about shrinkage, look for golf shirts that are labeled as "pre-shrunk." These shirts have undergone a pre-shrinking process during manufacturing, reducing the likelihood of further shrinkage after purchase.
Final Words
Golf shirts can shrink depending on the fabric and how they are laundered. If you want to minimize the possibility of shrinkage, it's best to wash your golf shirt in cold water and hang dry it.
When using a dryer, a low-heat setting can help prevent shrinkage. Also, read care labels and follow the manufacturer's instructions to avoid shrinkage.
As with any garment, proper care, and maintenance can extend the life of a golf shirt, so it's always a good idea to take necessary precautions to keep it in top shape.
By taking proper care of your golf shirt, you can extend its lifespan and ensure it retains its shape and size.