Do Bubbles Stain Clothes? – Suds To Stubborn Stains
Bubbles are a fun and exciting way to add some extra joy to your daily routine, especially when it comes to bath time or play time with kids. However, there is a common question that many people ask when it comes to bubbles: do they stain clothes?
Yes, soap bubbles can indeed stain clothes. The color agents and other substances contained in the soap bubble mixture can leave dark and long-lasting stains on fabric. This can occur irrespective of the nature of the soap bubble, whether semi-transparent or opaque, and they generally remain unresponsive to the repeated attempts of washing.
Hence, enthusiasts of soap bubbles should be mindful as they could tarnish their furniture and clothes. The following part of this article will discuss how soap bubbles can stain clothes and provide some valuable tips on removing any unwanted stains you may encounter.
Can Soap Bubbles Stain Clothes?
With their iridescent surface and ethereal, floating nature, soap bubbles are an undeniably mesmerizing sight.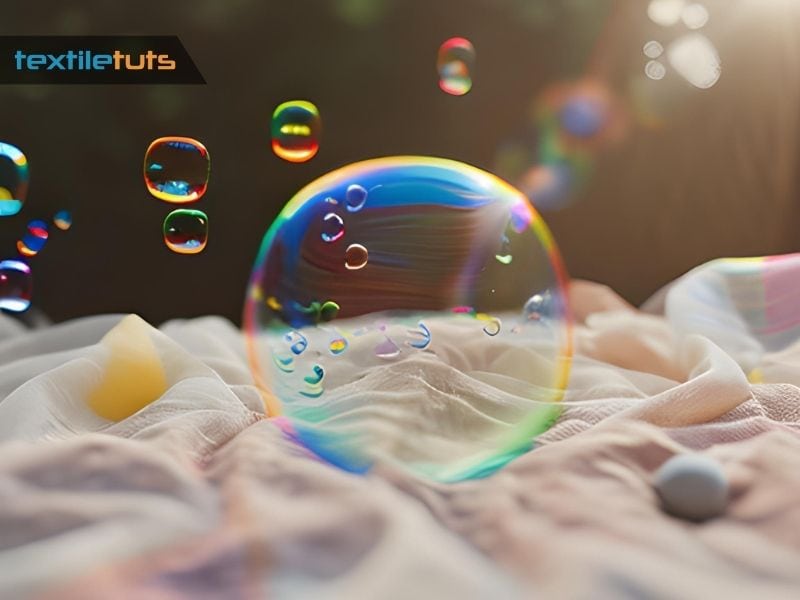 Yet, despite their visually pleasing attributes, soap bubbles have a less desirable side effect—stains. They are notorious for leaving lingering, unattractive stains on clothes and furniture, an issue that often concerns homeowners, parents, and party organizers.
Unpleasant stains from soap bubbles on our clothing often occur when the soap contains synthetic colors or when the remaining soap residue interacts with specific materials on our clothes.
The substance responsible for bubble formation tends to be innocuous in the short term. However, the residue left by soap bubbles over time can create dark, stubborn stains on the fabric.
Generally, soap bubble solutions are a mixture of soap and water, sometimes with added glycerin for stability. However, the soap used in these mixtures can vary widely, from simple dish soap to specialized bubble solutions, and some may contain dyes, fragrances, or other additives. These additional substances, in particular, can contribute to the staining phenomenon.
Stains caused by soap bubbles are insidious as they do not disappear easily. Even after repeated washing and rigorous cleaning attempts, those dark marks may remain intact on fabric, ruining its aesthetic appeal.
This is because the soap substances, once adhered to the fabric, create a chemical bond that is challenging to break, resulting in a stain resistant to conventional cleaning methods.
9 Steps to Remove Soap Bubble Stain from Clothes
Removing soap bubble stains from your clothes can seem challenging, but with a little effort and the right techniques, it can be a fairly easy treatment process. Here's how to do it: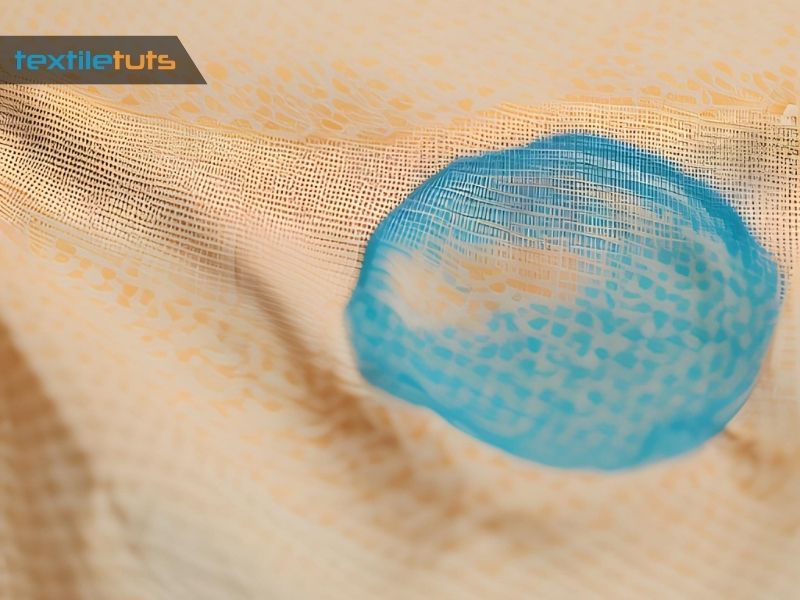 Materials Needed
White vinegar
Cold water
Liquid laundry detergent
Toothbrush
Towel
Rinse with Cold Water
Start by rinsing the stained area with cold water. Do not use hot water as it will only set the stain further into the fabric.
Apply White Vinegar
Damp a clean cloth with white vinegar and gently blot the stain. White vinegar is excellent for breaking down the soap residue. Let it sit for about five minutes.
Scrub with Toothbrush
Gently scrub the stained area with an old toothbrush. This helps to work the vinegar into the fibers of the fabric and breaks down the stain. Be gentle to avoid damaging the fabric.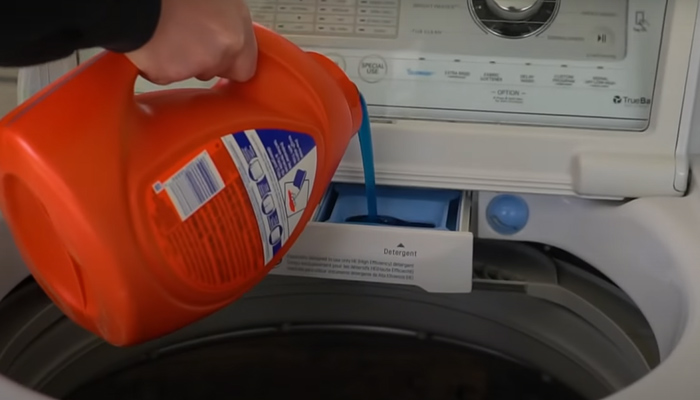 Apply Liquid Laundry Detergent
Put some liquid laundry detergent directly onto the stain. Rub it into the fabric gently using your fingers or a toothbrush. Let it sit for another five minutes.
Rinse with Cold Water
Rinse the area again with cold water, this should help to wash away the soap and vinegar.
Launder as Usual
Wash the garment as you normally would following the care instructions on the label.
Check Before Drying
After washing, check to see if the stain has been completely removed. If the stain remains, repeat the vinegar and detergent treatment. Never dry a garment with a soap bubble stain as the heat from the dryer can make the stain permanent.
Repeat If Necessary
If the stain is still visible after the first wash, avoid drying the garment. Instead, repeat the pre-treatment and washing steps until the stain is fully removed.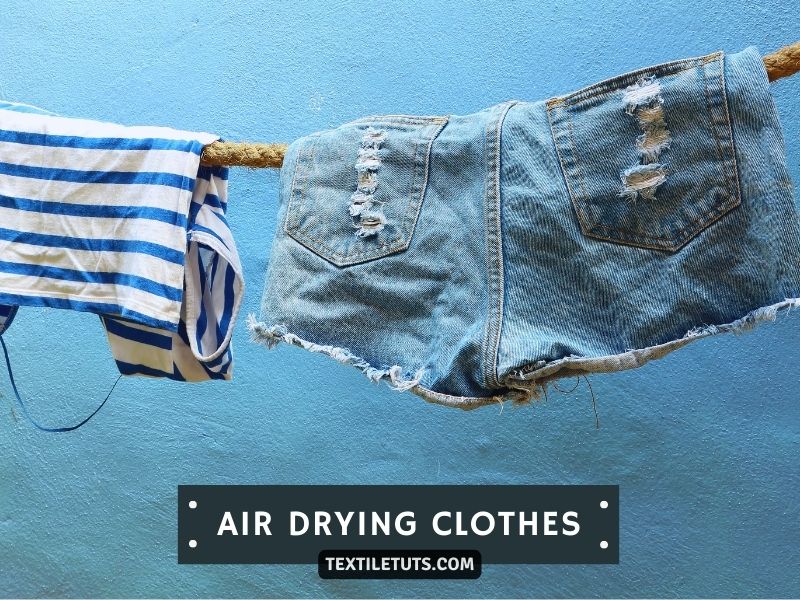 Air Dry
Once the stain is gone, allow the garment to air dry. Check the stain area again before storing the clothing to ensure it's completely gone.
How to Prevent Soap Bubbles from Staining Clothes?
To prevent soap bubbles from staining clothes, you can take a few precautions while creating and playing with soap bubbles:
Use Clear Soap
Most soap bubbles form stains because they contain dyes or colors. If possible, switch to clear soap or soap that doesn't contain artificial colors to avoid stains on clothing.
Rinse Thoroughly
Ensure that clothes are thoroughly rinsed after washing. A common reason for soap stains is if soap is not rinsed adequately out of clothes, and the substance in the fabric creates a stain. Use plenty of water, and if possible, rinse twice.
Limit the Amount of Soap Used
Using more soap than necessary doesn't mean your clothes will be cleaner. It can result in more soap residue remaining in the material which could potentially cause spots. Always follow the recommended soap amount for the size and dirt level of your laundry load.
Use Quality Laundry Detergents
Some low-quality laundry soaps can leave more soap residue that stains clothes. Opt for high-quality laundry detergents, which are no different in cost when used correctly and will clean your clothes better.
Cold Water Wash
Try washing your clothes with cold water, especially those made from synthetic fabrics. Hot water can leave scum from laundry detergent on clothes which can stain them.
Pre-treat Stains
If your clothes have any stains, pre-treat them with a laundry stain remover before washing them. This can help remove the stain during washing and prevent it from getting set in the fabric and worsening.
Add Vinegar
Adding a cup of vinegar during the rinse cycle can help remove soap residue from clothes. Vinegar acts naturally to cut through the soap.
Check Clothes
Always check for stains on clothes before drying them. The heat from the dryer can set the stain, making it almost impossible to remove.
Types of Clothes Prone to Soap Bubble Stains
Some clothing materials are more susceptible to soap bubble stains than others. Despite the effort to keep them clean and fresh, these stains create an unsightly and inconvenient issue.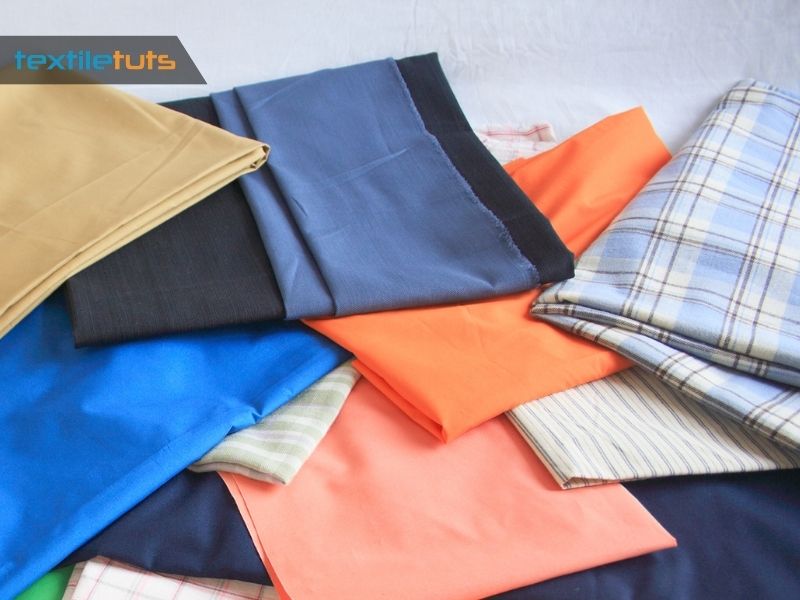 Understanding which types are most prone can help in proper laundry care. Here are the types of clothes most susceptible to soap bubble stains.
Silk
Silk is a very delicate material and because of its delicate nature, it absorbs soap very quickly, making it prone to soap bubble stains. Soap residues can discolor the fabric and lead to noticeable stains.
Satin
This material also shows a predisposition to soap bubble stains. Its glossy surface makes soap stains more visible and hard to remove. It is recommended to rinse satin materials thoroughly in water to remove potentially staining soap bubbles.
Cotton
Cotton fabrics, particularly those lighter and delicate, are prone to soap bubble stains. This is due to the material's porous nature, which allows for the easy absorption of soap, failing to wash out entirely during the rinse cycle.
Linen
Famous for their breathability, linen garments can also become victim to soap bubble stains, especially when washed with harsh detergents or if allowed to soak for too long.
Synthetic Fabrics
Fabrics like nylon, polyester, and spandex are also highly inclined toward soap bubble staining. These are often used in sportswear and swimwear, and their contact with absorbent body oils can compound the soap bubble staining issue.
Delicate Knits
Cashmere or angora fabrics are more susceptible to soap bubble stains due to their delicate nature and loose-knit construction. These types of materials often require a gentle hand-wash in a soap solution, which can leave soap residues if not rinsed thoroughly.
Final Words
While soap bubbles may seem harmless and fun, they have the potential to cause stains on clothing if not appropriately handled. The ingredients in soap can react with fabric dyes and fibers, leading to discoloration and damage.
To avoid this, it's essential to rinse clothing thoroughly after coming into contact with soap bubbles and treat any stains that occur promptly. It's also recommended to use mild, non-detergent soaps when playing with soap bubbles to minimize the risk of staining.
By taking these precautions, you can enjoy the fun of soap bubbles without worrying about the potential for clothing damage.