Can You Dry Dri-FIT Clothing? – Proper Care And Maintenance
Dri-FIT is a popular fabric used in workout clothing and sports apparel. It is designed to wick away sweat and moisture, keeping the wearer cool and dry during intense physical activity. However, many people need help with how to properly care for their Dri-FIT clothing, particularly when it comes to drying.
You can dry Dri-FIT clothing, but it is recommended to air dry it. If you need to use a dryer, use the lowest heat setting or no heat to tumble dry. High heat can damage the material and decrease its effectiveness. Avoid using softeners or bleach on clothes as well.
In this blog post, I will explore the various methods for drying Dri-FIT clothing and provide you with tips and tricks for ensuring that your workout gear stays in top condition.
Can You Safely Machine Dry Dri-Fit Clothing?
Dri-FIT is a high-performance fabric developed by Nike designed to wick moisture away from the body, helping to keep you dry and comfortable during physical activities.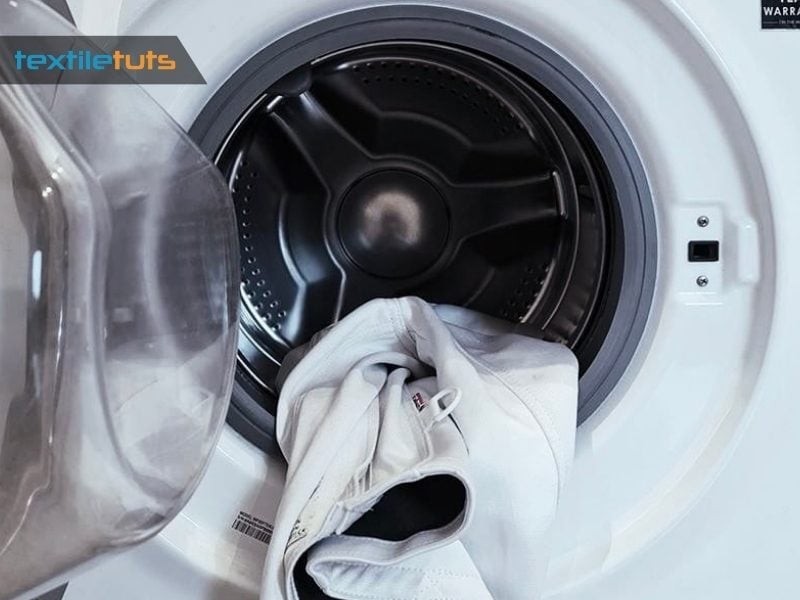 When it comes to machine-drying Dri-FIT clothing, it's generally recommended to follow the care instructions provided by the manufacturer on the garment's tag.
In most cases, Dri-FIT clothing can be safely machine dried on a low or medium heat setting. However, it's important to check the care label on each specific garment, as there may be variations in care instructions based on the fabric blend, construction, and any additional features (such as printed graphics or reflective elements).
If the care label specifies "tumble dry low" or provides specific drying temperature guidelines, it's advisable to follow those instructions to prevent potential damage to the fabric.
Excessive heat can cause synthetic materials like Dri-FIT to lose their moisture-wicking properties, shrink, or become damaged over time.
Risk of Machine Drying Dry-FIT Clothing
Machine-drying Dri-FIT clothing, or any moisture-wicking or synthetic performance fabrics, comes with some potential risks if not done properly. Here are a few risks to be aware of:
Loss of Moisture-Wicking Properties
Exposing Dri-FIT clothing to high heat in a dryer can potentially damage the moisture-wicking properties of the fabric. This could lead to reduced performance during physical activities, as the fabric may not effectively wick away sweat and moisture.
Shrinkage
Some synthetic fabrics, including Dri-FIT, can be sensitive to high temperatures. Over time, repeated exposure to high heat in the dryer could cause the fabric to shrink, resulting in a tighter fit or changes in garment dimensions.
Fabric Damage
High heat can weaken synthetic fibers and cause them to break down more quickly. This can result in fabric pilling, fraying, or other forms of damage, reducing the overall lifespan of the garment.
Printed Graphics or Logos
If your Dri-FIT garment has printed graphics, logos, or designs, exposure to high heat in the dryer can potentially cause them to fade, crack, or peel over time.
Elasticity and Stretch
Dri-FIT garments often have elastic components to provide a comfortable fit. Excessive heat from machine drying can affect the elasticity and stretch of these components, leading to a loss of comfort and fit.
Color Fading
While Dri-FIT fabrics are designed to retain their color, prolonged exposure to high heat in the dryer can cause colors to fade more quickly than air drying.
Factors to Consider When Drying Dri-FIT Clothing
When drying Dri-FIT clothing, it's essential to consider several factors to ensure that you maintain the fabric's performance properties and extend the lifespan of your garments. Here are some key factors to keep in mind: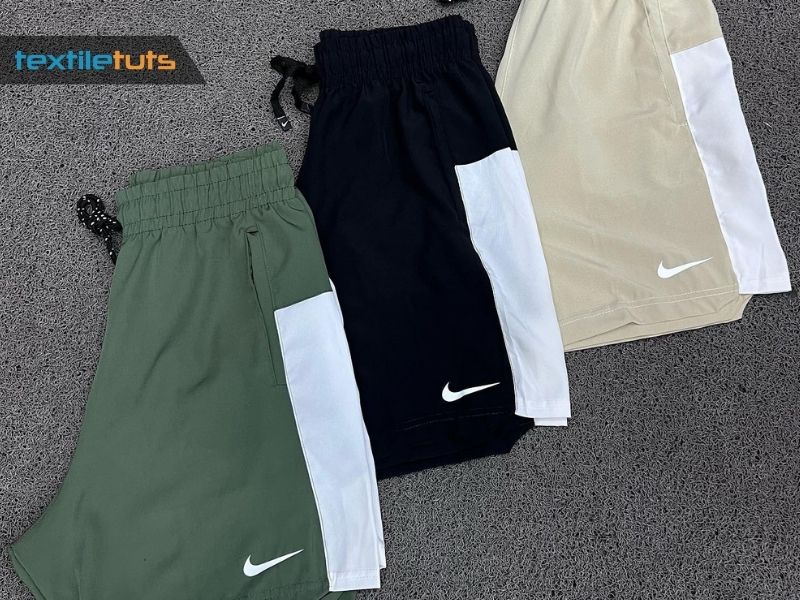 Check the Care Label
The care label on your Dri-Fit clothing will provide specific instructions for washing and drying. Always follow these instructions to ensure you're taking the best care of your garment.
Low Heat or Air-Dry Setting
If the care label permits machine drying, it's usually a good idea to use a low heat setting or an air-dry setting on your dryer. Excessive heat can potentially damage the synthetic fibers and affect the performance of the Dri-Fit material.
Avoid Over-Drying
Over-drying Dri-Fit clothing can lead to shrinkage, loss of elasticity, and reduced moisture-wicking properties. It's best to remove the clothing from the dryer while it's still slightly damp and let it air dry the rest of the way.
Inside Out
Make sure to turn your Dri-FIT clothing inside out before placing it in the dryer. This helps protect any printed graphics, logos, or designs on the fabric.
Fabric Softeners and Dryer Sheets
It's generally recommended to avoid using fabric softeners and dryer sheets with Dri-FIT clothing, as they can affect the fabric's moisture-wicking properties.
Sunlight Exposure
If air drying outdoors, be cautious of direct sunlight, as prolonged exposure can lead to color fading over time.
Use Dryer Balls or Tennis Balls
Placing dryer balls or clean tennis balls in the dryer with your Dri-Fit clothing can help prevent them from clumping together and aid in the drying process.
Consider Air Drying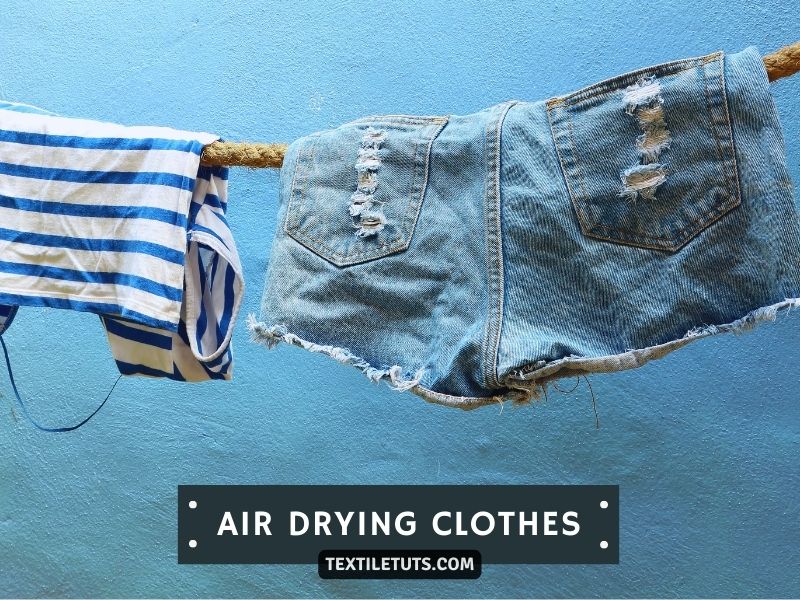 If you're unsure about machine drying, consider air drying your Dri-Fit clothing. Hang them on a clothesline or a drying rack in a well-ventilated area. This is often the safest way to preserve the fabric's performance properties.
Check Garment Quality
Regularly inspect your Dri-FIT clothing for signs of wear, pilling, or stretching. If you notice any issues, consider adjusting your drying method or replacing worn-out items.
Dri-FIT Clothing Care and Maintenance Guide
Dri-FIT is a type of high-performance fabric developed by Nike designed to wick moisture away from your skin, keeping you dry and comfortable during physical activities.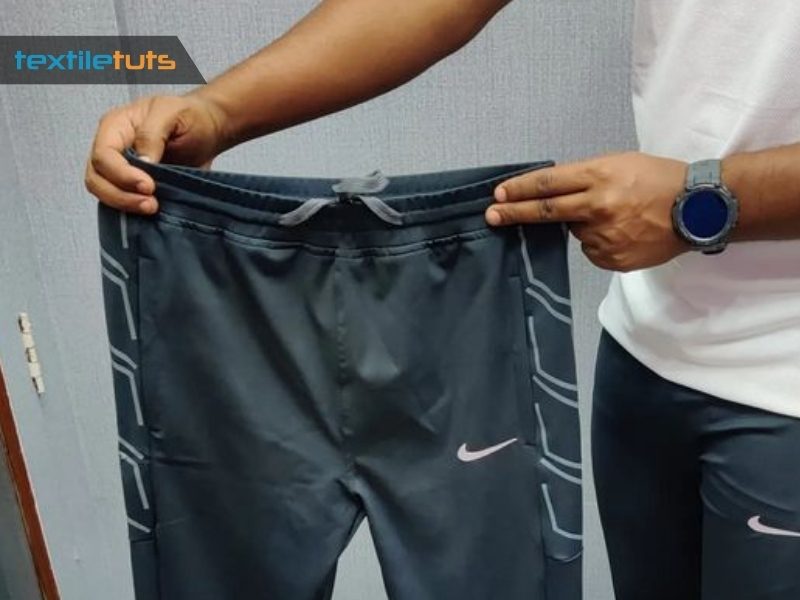 To ensure the longevity and effectiveness of your Dri-FIT clothing, follow these care and maintenance guidelines:
Washing Instructions
Drying Instructions
Avoid Fabric Softeners and Bleach
Separate by Color
Storing
Avoid Rough Surfaces
Avoid Ironing
Follow Care Labels
Benefits of Air-drying Versus Using a Dryer
Air-drying and using a dryer are two common methods for drying various items, such as clothing, dishes, and hair. Each method has its own benefits and drawbacks. Here are some benefits of air-drying versus using a dryer: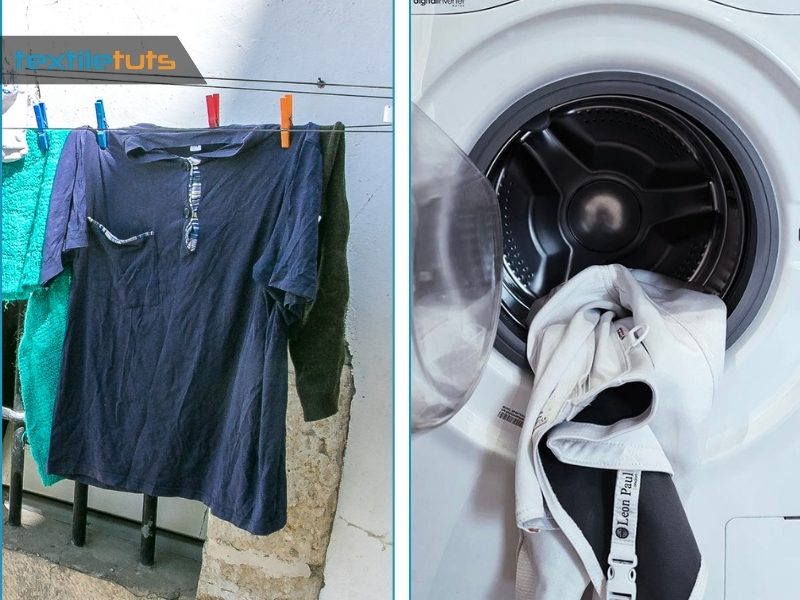 Benefits of Air-Drying
Energy Efficiency
Air-drying is more energy-efficient compared to using a dryer. Dryers consume a significant amount of electricity or gas, contributing to your energy bills and carbon footprint. Air-drying, on the other hand, uses no additional energy beyond the ambient air.
Reduced Fabric Wear and Tear
Dryers can subject clothing and fabrics to heat and mechanical stress, potentially causing them to wear out faster. Air-drying is gentler on fabrics, helping them last longer and maintain their quality.
Preserves Clothing Shape and Color
High heat in dryers can lead to shrinkage and fading of fabrics. Air-drying helps maintain the original shape and color of clothing items.
Lowers Fire Risk
Dryers can pose a fire risk due to lint buildup and the potential for electrical malfunctions. Air-drying eliminates this risk entirely.
Safe for Delicate Items
Delicate fabrics, such as lingerie or certain types of knitwear, are often better suited for air-drying to avoid damage caused by the heat and agitation of a dryer.
Benefits of Using a Dryer
Time Efficiency
Dryers are generally much faster than air-drying. This can be particularly useful when you need clothes or other items to be dried quickly.
Convenience
Dryers allow you to dry clothes regardless of the weather conditions outside. This is especially advantageous in rainy or humid climates where air-drying might be difficult.
Softness and Fluffiness
Dryers with features like fabric softeners or dryer sheets can leave clothes feeling softer and fluffier compared to air-drying.
Reduced Allergens and Bacteria
High heat in dryers can help kill dust mites, allergens, and some bacteria that might be present in fabrics.
Wrinkle Reduction
Some dryers have features that help reduce wrinkles in clothing, which can save you time on ironing.
Controlled Drying
Dryers allow you to set specific temperature and time settings, ensuring that your items are dried to your preferred level of dryness.
Different Brands of Moisture Wicking Fabric
Dri-FIT is a specific trademarked technology developed by Nike. Other athletic apparel brands have developed similar moisture-wicking fabrics under different names.
These fabrics are designed to wick moisture away from the body to the surface of the fabric, where it can evaporate, keeping the wearer dry and comfortable during physical activities.
Here are a few different types of moisture-wicking fabrics, similar to Dri-FIT:
ClimaCool (Adidas)
Adidas offers ClimaCool technology designed to provide ventilation and moisture management. It's used in various athletic garments and footwear.
CoolSwitch (Under Armour)
Under Armour developed CoolSwitch technology, which is designed to pull heat away from the body and keep the wearer cool during workouts.
Hydrology (ASICS)
ASICS uses Hydrology technology in its performance apparel. It's designed to move moisture away from the body and enhance overall comfort.
PlayDry (Reebok)
Reebok's PlayDry technology is used in their activewear to wick away moisture and help keep athletes dry and comfortable.
Techwick (Eastern Mountain Sports)
EMS offers Techwick technology in its outdoor apparel. It's designed for moisture-wicking and quick-drying performance in various outdoor activities.
ClimaLite (Adidas)
ClimaLite is another moisture-wicking fabric technology from Adidas that focuses on keeping athletes dry and comfortable.
Dry Fit (Puma)
Puma's version of moisture-wicking technology, called Dry Fit, is designed to keep moisture away from the body during physical activities.
Vapor (Under Armour)
Under Armour's Vapor technology is engineered to wick sweat away from the body and accelerate evaporation, promoting cooling and comfort.
X-Dri (RBX Active)
X-Dri is a moisture-wicking fabric technology used by RBX Active in their activewear. It's designed to keep the wearer dry and cool.
Final Words
Dri-FIT clothing, designed especially for sports and workout enthusiasts, can be dried safely. While air-drying is always preferable as it preserves the fabric's integrity and performance features, careful tumble drying is also possible. You just need to remember to use low heat settings to avoid damaging the material.
Temperature control plays a significant role in maintaining the agility and flexibility of your Dri-FIT clothes. Do not use fabric softeners or iron on your Dri-FIT clothing, as such actions can impair their moisture-wicking capabilities.
But following these recommended practices is essential to keeping your high-performance sportswear in excellent condition.