Are Acrylic Sweaters Itchy? – Cozy, Not Itchy!
Acrylic garments, including sweaters, are popular among consumers who seek a cost-effective alternative to natural fibers such as wool or cashmere. However, a common misconception is that acrylic sweaters are itchy, uncomfortable, and of inferior quality.
Acrylic Sweater can feel rough and irritating against bare skin , leading to itchiness and discomfort, especially for those with sensitive skin. Additionally, acrylic fibers may not wick away moisture as effectively as natural fibers, which can contribute to a feeling of discomfort if you start to sweat while wearing an acrylic sweater.
I'll explore the intricacies of acrylic sweaters and their potential to cause itchiness. I will also provide you with tips and tricks on how to make your acrylic sweaters less itchy and more comfortable to wear.
Do Acrylic Sweaters Cause Itchiness?
Acrylic sweaters can sometimes be itchy, but it depends on the individual's sensitivity to certain fabrics. It is a synthetic fiber that is known for being lightweight, inexpensive, and easy to care for. However, it may not be as soft and comfortable as natural fibers like cotton, wool, or cashmere.
Some people find acrylic sweaters to be less comfortable and more prone to causing itchiness compared to natural fibers.
This is because acrylic fibers can be coarse and have a tendency to trap heat and moisture against the skin, which may lead to discomfort for some individuals, especially those with sensitive skin.
Manufacturers can also blend acrylic with other fibers to improve its softness and comfort, but the overall feel of the sweater will depend on the specific blend used.
If you're considering purchasing an acrylic sweater and you're concerned about itchiness, it's best to try it on and see how it feels against your skin.
Additionally, reading reviews from other customers can provide insights into whether the sweater tends to be itchy or not.
Factors Affecting Itchiness in Acrylic Sweater
Several factors can affect the itchiness of an acrylic sweater. Here are some key factors to consider: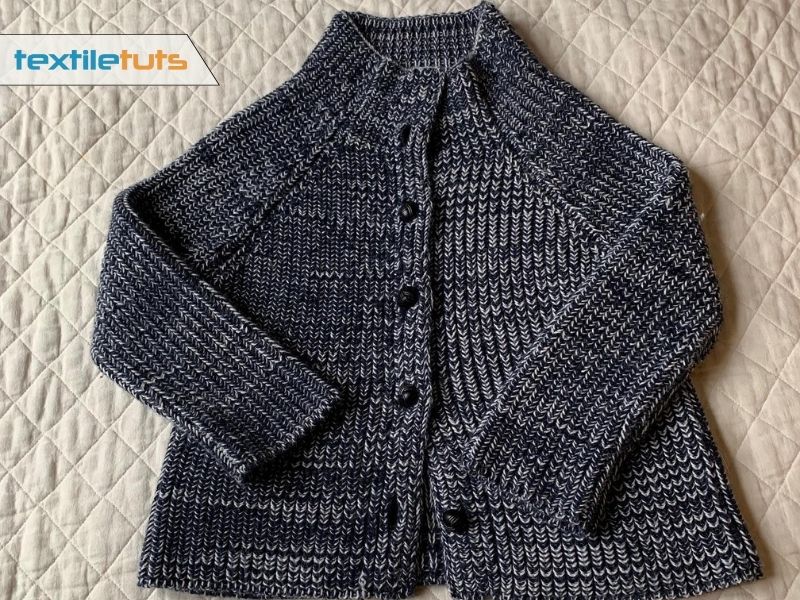 Wearing on Bare Skin
Wearing acrylic sweaters or any garments on bare skin can cause itchiness and discomfort. This is because acrylic fibers are synthetic and do not have the natural breathability of materials like cotton or wool.
As a result, they can trap heat and moisture against the skin, leading to irritation and itchiness.
Individual Sensitivity
People's skin varies in sensitivity, so what may cause itchiness in one person may not bother another. Some individuals are more prone to skin irritation, which could make them more sensitive to synthetic fibers like acrylic.
Fiber Quality
The quality of the acrylic fibers used in the sweater can significantly affect its comfort. High-quality acrylic fibers tend to be softer and less likely to cause itchiness compared to lower-quality ones.
Fiber Blend
Sometimes, acrylic is blended with other fibers to improve its texture and comfort. For example, mixing acrylic with natural fibers like cotton or wool can make the sweater feel softer and less likely to cause irritation.
Finishing Process
The finishing process during manufacturing can impact the feel of the sweater. Certain finishing treatments can soften the fibers and reduce the potential for itchiness.
Sweater Construction
The way the sweater is knitted or woven can affect its texture and how it feels against the skin. A tighter knit may feel rougher, while a looser knit can feel softer.
Climate and Moisture
Acrylic fibers can trap heat and moisture, which might lead to discomfort and irritation, especially in warmer climates or during physical activities. Sweating can exacerbate the feeling of itchiness.
Personal Tolerance
Personal preferences and tolerance levels can also influence how someone perceives itchiness. Some individuals might be more forgiving of minor discomfort, while others might find even slight itchiness bothersome.
Washing and Care
Improper washing and care can affect the softness and texture of the sweater, making it more likely to cause itchiness. Follow the manufacturer's care instructions to maintain the sweater's quality.
How to Avoid Itchiness of Acrylic Sweaters?
To avoid itchiness while wearing acrylic sweaters, you can follow these tips and tricks: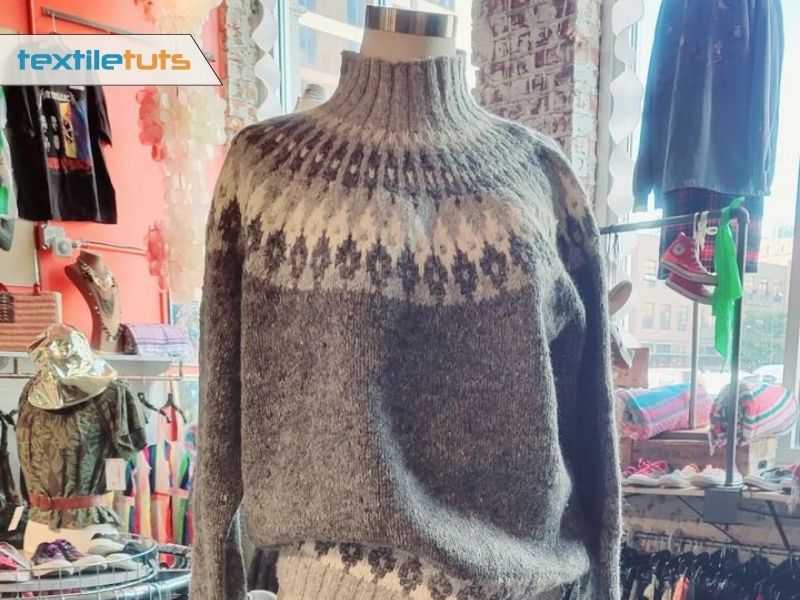 Look for Soft Acrylic Blends
Seek out acrylic sweaters that are blended with softer materials such as cotton, silk, or bamboo. A higher percentage of these softer fibers in the blend can improve comfort and reduce itchiness.
Choose High-Quality Acrylic
Higher-quality acrylic fibers tend to be softer and less prone to causing itchiness. Investing in a well-made acrylic sweater may provide a more pleasant wearing experience.
Wash Before Wearing
Washing the sweater before wearing it can help remove any chemical residues or manufacturing finishes that might cause irritation.
Wear a Layer Underneath
Consider wearing a thin, breathable layer underneath the acrylic sweater. A cotton or silk undershirt can create a barrier between your skin and the sweater, reducing direct contact and minimizing itchiness.
Opt for Seamless Designs
Acrylic sweaters with seamless construction can reduce rubbing against the skin, reducing the likelihood of irritation.
Test Wear
If possible, try on the sweater or a similar acrylic garment before purchasing to assess its comfort level and potential for itchiness.
Check for Sensitivity
If you have a known sensitivity to acrylic or other synthetic fibers, consider avoiding them altogether and opt for natural fiber sweaters like cotton, wool, or cashmere.
Test with a Patch
If you have particularly sensitive skin or have had acrylic issues, consider doing a patch test by wearing the sweater on a small area of your skin for a short period to see how it feels.
Alternative Fabric Option to Acrylic Sweaters
If you're looking for alternatives to acrylic sweaters, there are several natural and synthetic fiber options available that offer different levels of comfort, warmth, and texture. Here are some popular alternatives: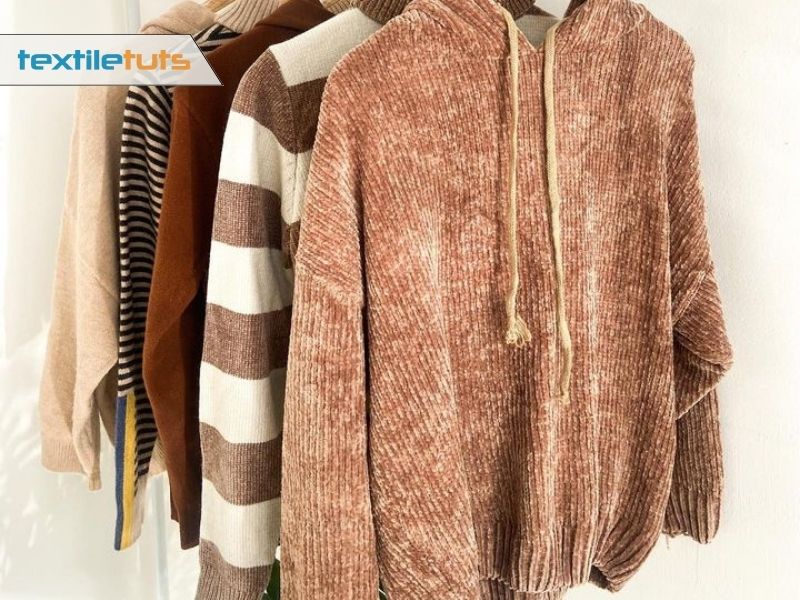 Wool
Wool sweaters are a classic and excellent choice for colder weather. They are warm, breathable, and have natural moisture-wicking properties. Merino wool, in particular, is known for its softness and itch-free characteristics.
Cotton
Cotton sweaters are lightweight, breathable, and suitable for both cool and mild temperatures. They are soft against the skin and generally non-irritating.
Cashmere
These sweaters are luxurious and incredibly soft. They provide excellent warmth and are less likely to cause itchiness than other fibers.
Silk
Sweaters made from silk are smooth, soft, and have a natural sheen. They can be an excellent option for layering or wearing alone in mild weather.
Bamboo
Bamboo fiber sweaters are eco-friendly and have a soft, silky feel. They are breathable and moisture-wicking, making them a comfortable choice for various weather conditions.
Alpaca
Alpaca sweaters are warm and lightweight, with a soft and luxurious feel. They are hypoallergenic and less likely to cause irritation.
Mohair
These material sweaters are made from the hair of Angora goats. They are lightweight, soft, and provide excellent insulation.
Polyester
Similar to nylon, polyester sweaters are lightweight, durable, and easy to care for. They can be blended with other fibers to enhance their qualities.
Final Words
Acrylic sweaters can be itchy for some individuals, especially those with sensitive skin. However, the softness and comfort of acrylic fibers can vary depending on the quality and construction of the sweater.
It is essential to read the label and care instructions before purchasing an acrylic sweater to ensure it is made of high-quality fibers and is suitable for your skin type. Layering with a cotton or silk undershirt can help alleviate any discomfort.
With proper care and attention, an acrylic sweater can provide warmth, durability, and style without causing any irritation.