Do Wool Socks Keep Your Feet Dry? A Comprehensive Guide
Have you ever wondered why wool socks are often recommended for outdoor activities or cold weather? There's a good reason behind this advice. Wool is an exceptional material that possesses unique properties, making it an ideal choice for keeping your feet dry and comfortable in various conditions.
Yes, wool socks do indeed keep your feet dry. Thanks to their moisture-wicking abilities and natural breathability, wool socks effectively manage moisture, ensuring that your feet stay dry even when they're sweating or exposed to damp environments.
In this comprehensive guide, we'll dive deeper into the science behind wool's moisture-wicking properties and how wool socks keep your feet dry. We'll also provide expert tips on choosing the perfect pair of wool socks, discuss when to wear them for maximum dryness, explore popular wool sock brands, and address potential allergies. Get ready to discover why wool socks are a must-have for dry, comfortable feet.
Understanding Wool: The Natural Wonder Fiber
1. Wool's Unique Structure: A Microscopic View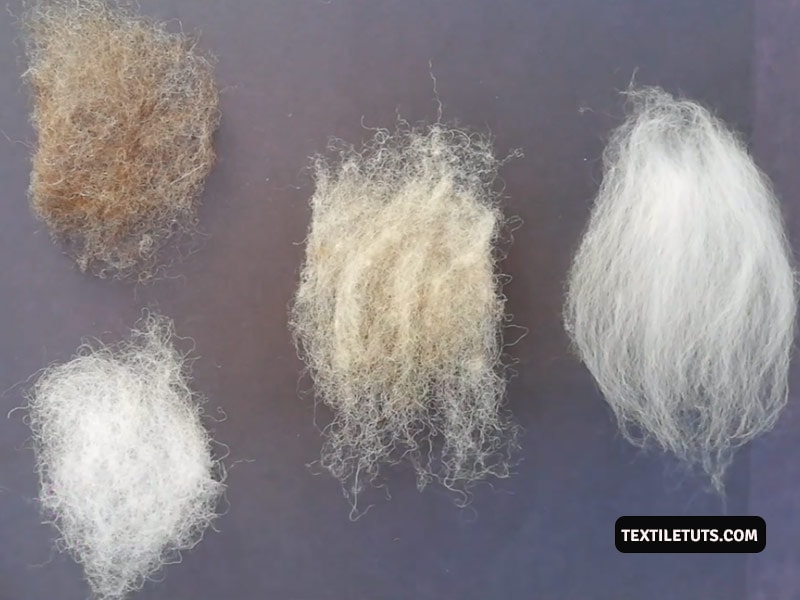 Wool fibers have a unique structure that sets them apart from other materials. Each fiber is made up of overlapping scales, creating a natural crimp. This crimp is what gives wool its superior insulation and moisture-wicking abilities.
2. The Science Behind Wool's Moisture-Wicking Properties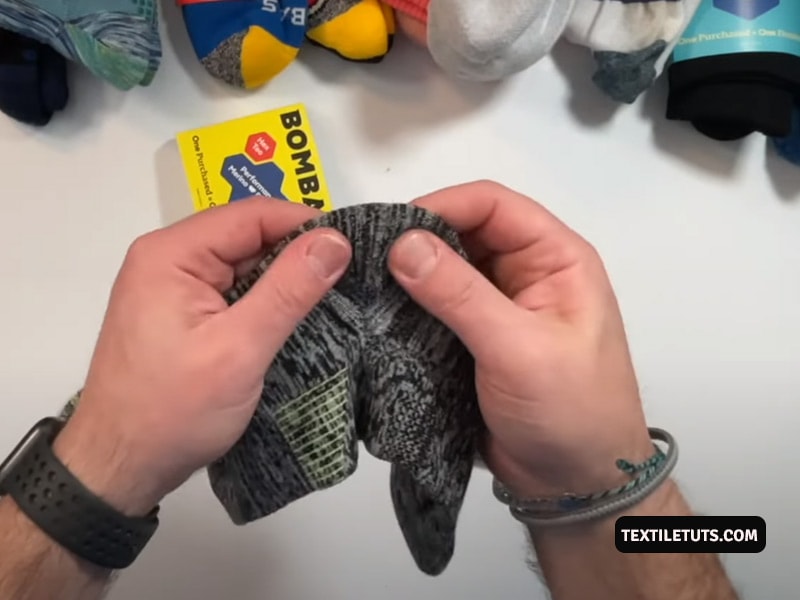 Wool's moisture-wicking properties are due to its hygroscopic nature. This means that wool fibers can absorb moisture from the air, making them capable of absorbing up to 30% of their weight in moisture without feeling damp. As a result, wool socks can pull moisture away from your skin, keeping your feet dry and comfortable.
How Wool Socks Keep Your Feet Dry: A Closer Look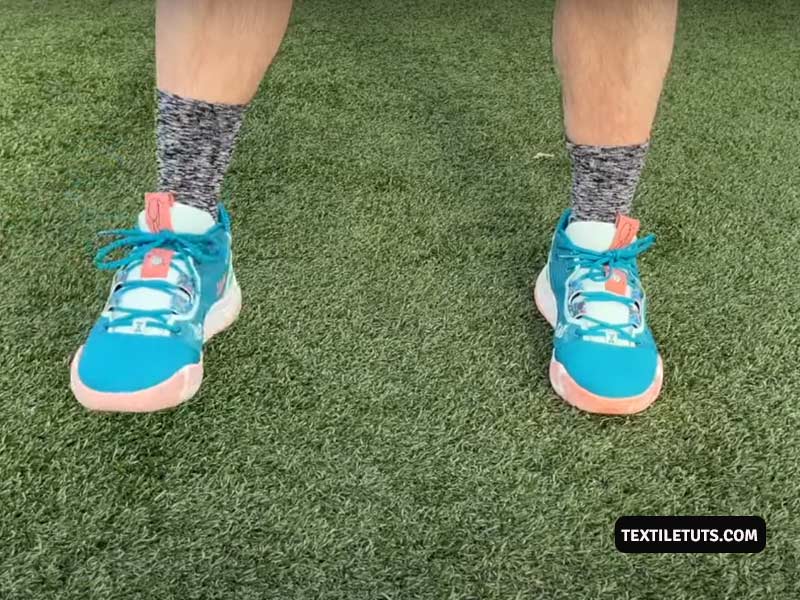 Wool's moisture management properties stem from its ability to both absorb and release moisture. As your feet sweat, wool fibers absorb the moisture, moving it away from your skin. Then, as the moisture evaporates, the wool fibers release it back into the air, keeping your feet dry.
Wool socks are highly breathable due to the natural crimp in wool fibers, which creates small air pockets that help regulate temperature. These air pockets make wool socks perfect for both warm and cold conditions, as they allow air to circulate around your feet, promoting dryness.
Wool's hygroscopic nature plays a crucial role in moisture management, contributing to its effectiveness in keeping your feet dry. To better understand this, let's explore the scientific principles behind wool's hygroscopic properties and how they relate to moisture management.
Molecular Structure of Wool Fibers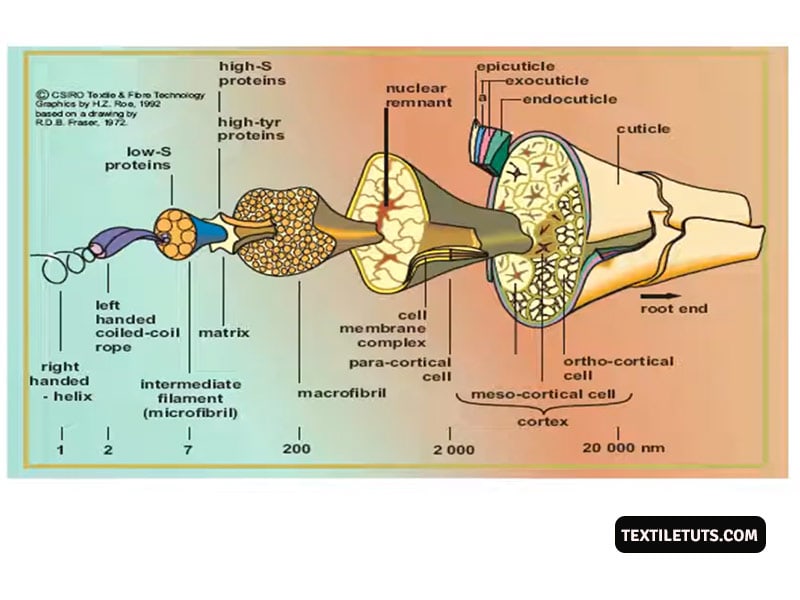 Wool fibers consist of a protein called keratin, which has a unique molecular structure containing polar amino acid groups. These polar groups are capable of forming hydrogen bonds with water molecules, allowing the wool fibers to absorb moisture from the surrounding environment.
Sorption Isotherm
The relationship between wool's moisture content and the relative humidity of its environment is described by the sorption isotherm. As relative humidity increases, the moisture content of wool also increases. This allows wool fibers to absorb moisture from damp surroundings and release it into drier environments, providing effective moisture management.
Van der Waals Forces
In addition to hydrogen bonding, van der Waals forces also play a role in wool's hygroscopic nature. These weak forces occur between molecules and help wool fibers adsorb moisture from the air. The combined effect of hydrogen bonding and van der Waals forces enables wool to efficiently absorb and release moisture.
Moisture Buffering Capacity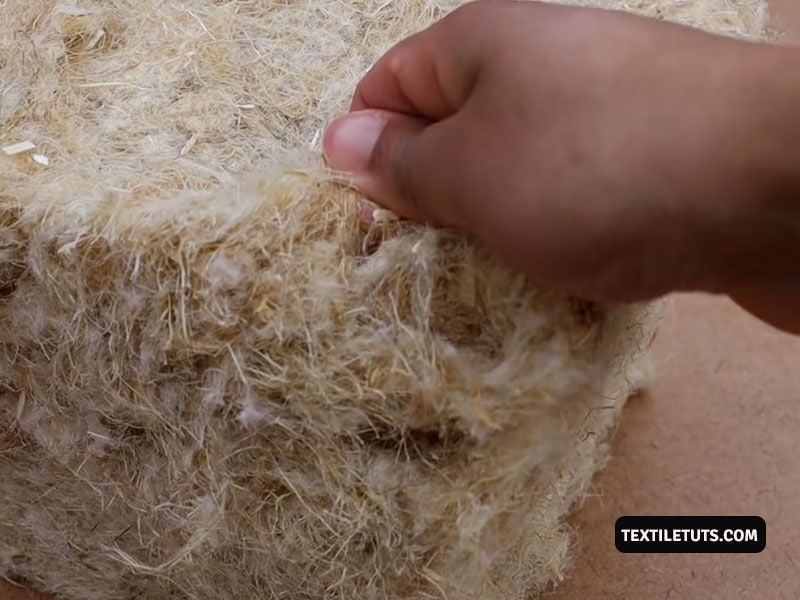 Wool's hygroscopic properties contribute to its moisture buffering capacity, which is its ability to moderate changes in humidity within its microclimate. This means that wool can absorb excess moisture when the environment is humid and release it when the environment is drier, helping to maintain a consistent level of moisture and comfort.
Evaporative Cooling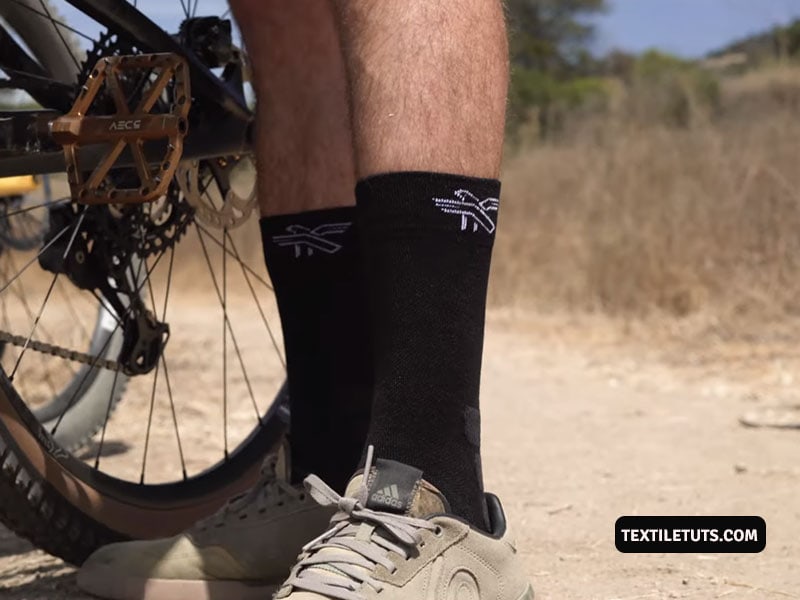 Wool's ability to absorb moisture and release it through evaporation also provides a cooling effect. As moisture evaporates from the surface of wool fibers, it removes heat from your skin, helping to regulate your body temperature and keep you comfortable.
Wool Socks vs. Cotton Socks: The Great Debate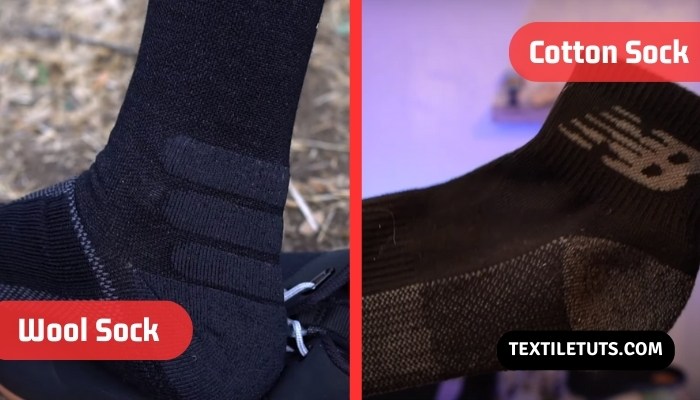 Here are their differences so that you can make your decision easily:
| Feature | Wool Socks | Cotton Socks |
| --- | --- | --- |
| Material | Wool fibers | Cotton fibers |
| Warmth | High insulation, keeps feet warm | Less insulation, not as warm |
| Moisture Absorption | Excellent moisture-wicking properties | Less effective at wicking away moisture |
| Breathability | Breathable and regulates temperature | More breathable than synthetic materials |
| Durability | Durable and long-lasting | Less durable, may wear out faster |
| Odor Control | Effective at controlling odor | Less effective at controlling odor |
| Softness | Soft and comfortable | Soft and comfortable |
| Price | Typically more expensive | Generally more affordable |
Selecting the Perfect Wool Socks for Dry Feet
1. Choosing the Right Wool Blend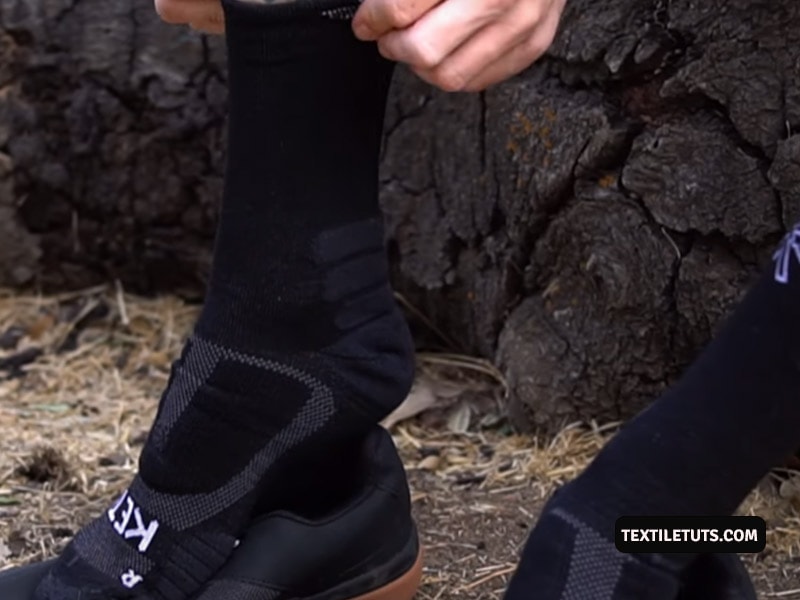 When shopping for wool socks, consider the wool blend. Many wool socks on the market today are made from a blend of wool and synthetic fibers. While these blends can still offer moisture-wicking properties, a higher percentage of wool will provide better insulation and moisture management.
2. Finding the Perfect Fit: Sock Sizing and Proper Circulation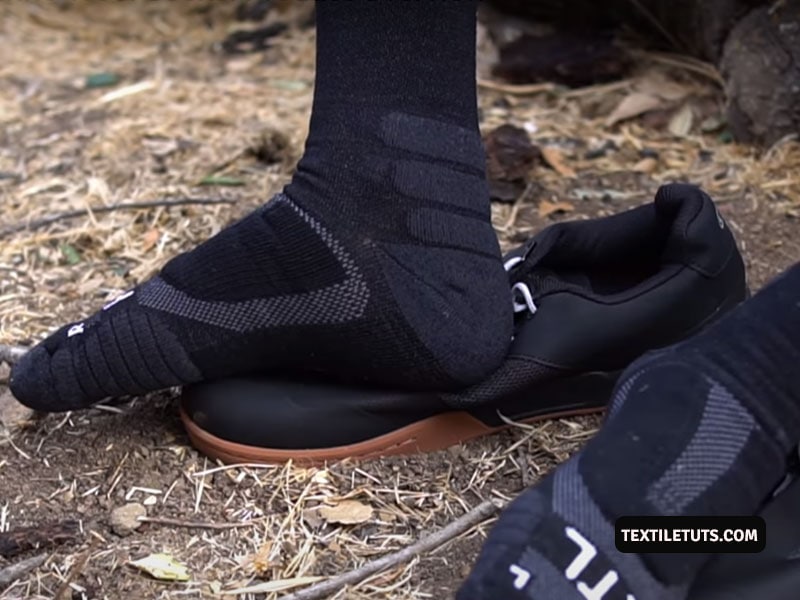 A well-fitting sock is crucial for optimal comfort and moisture management. Look for socks that are snug but not too tight, allowing for proper circulation and preventing any uncomfortable bunching.
3. Exploring Different Wool Sock Styles: From Hiking to Dress Socks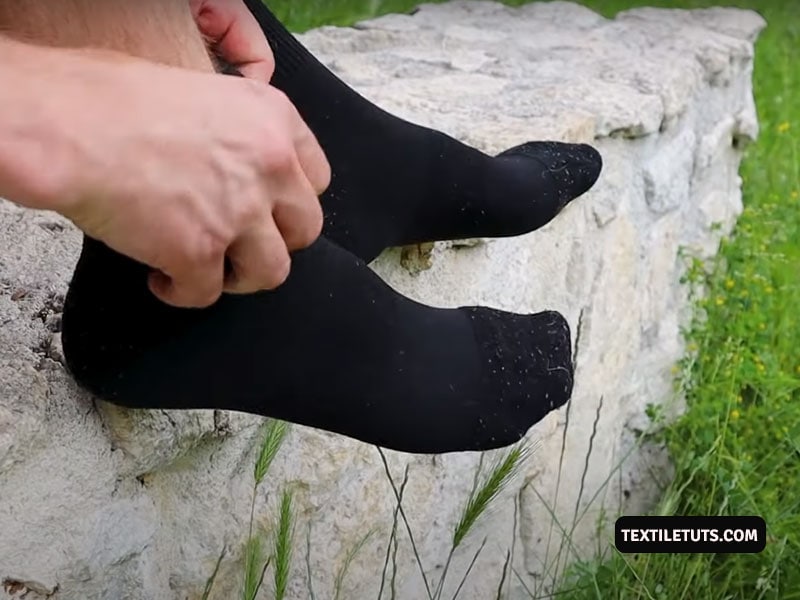 Wool socks come in various styles, from thick hiking socks to lightweight running socks. Consider your specific needs and activities when selecting a wool sock style.
When to Wear Wool Socks for Maximum Dryness: A Seasonal Guide
Here are a few scenarios where wool socks would be a perfect fit for you.
Outdoor Activities: Hiking, Camping, and Running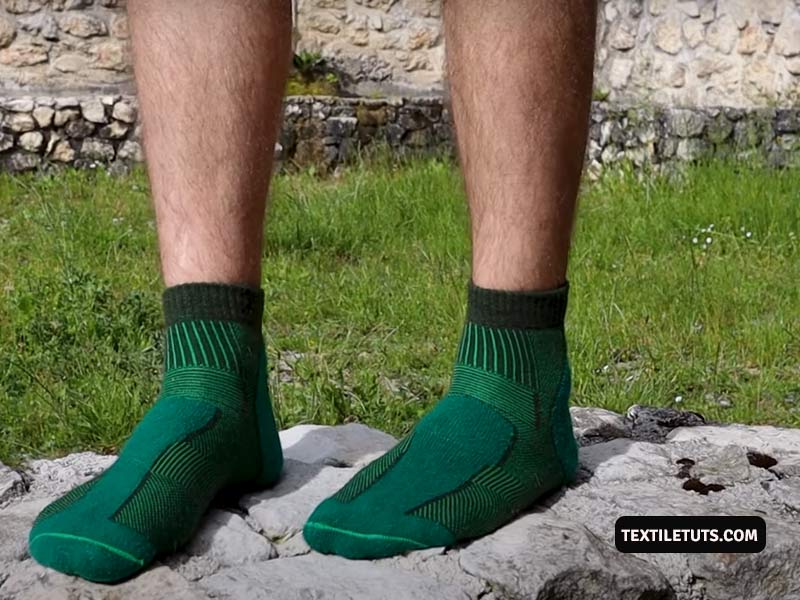 Wool socks are a popular choice for outdoor enthusiasts due to their ability to keep feet dry and comfortable during various activities.
Cold Weather Footwear: Boots and Snow Gear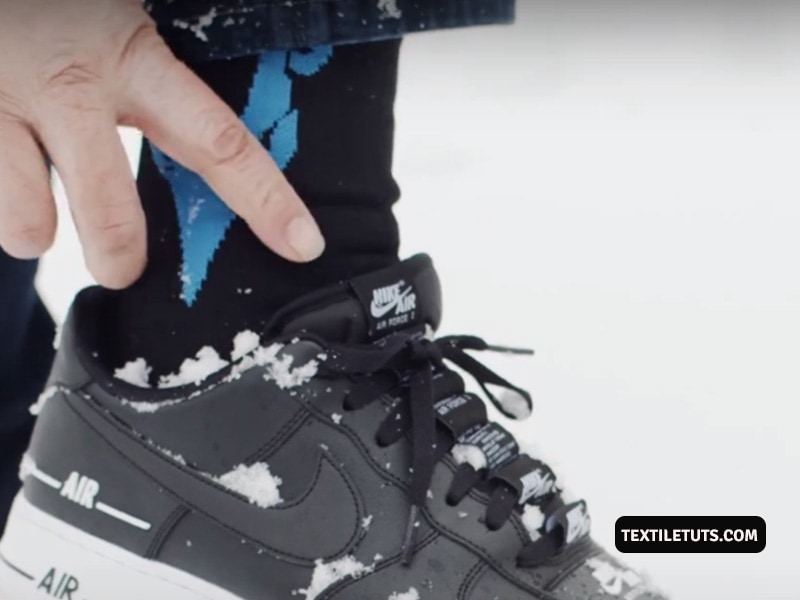 Wool socks provide excellent insulation in cold weather, making them perfect for pairing with boots and other snow gear.
Everyday Use: From Work to Play and Everything in Between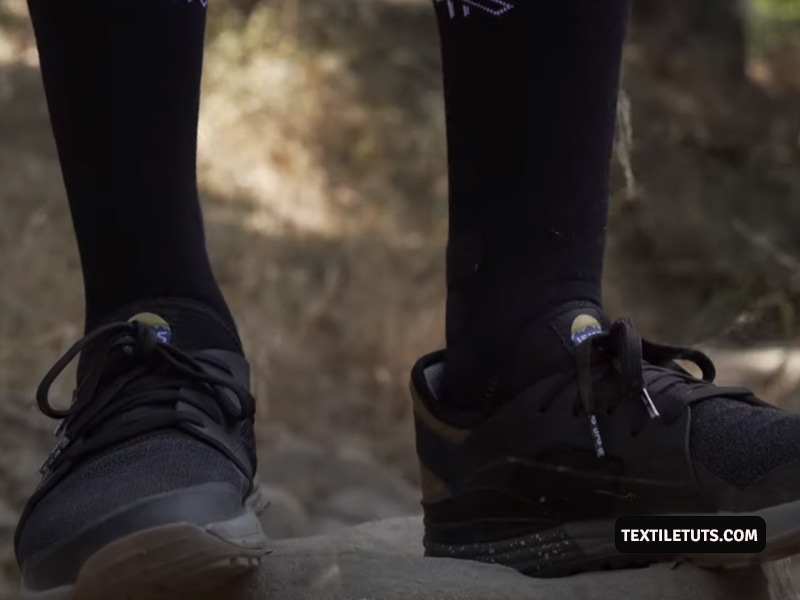 Wool socks aren't just for outdoor adventures; they can also be a great choice for everyday use. With various styles and thicknesses available, there's a wool sock for any occasion.
Caring for Your Wool Socks to Maximize Dryness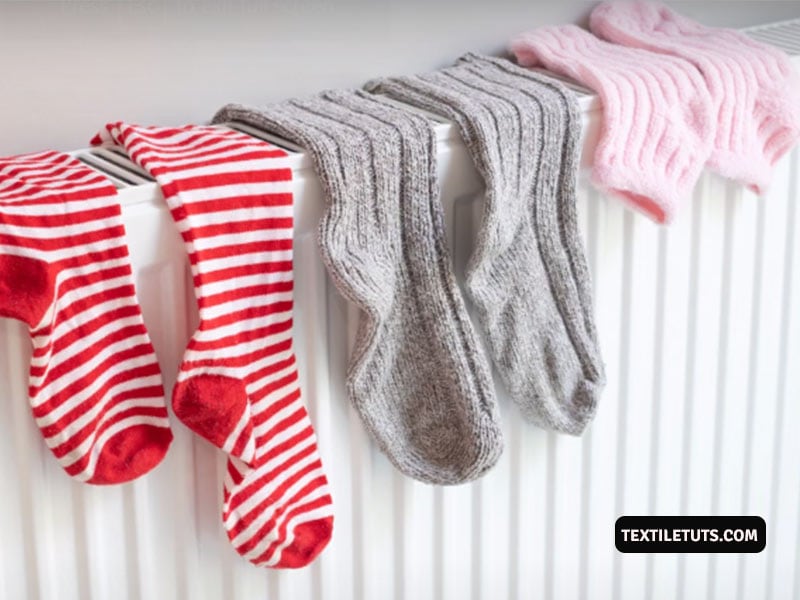 To maintain the moisture-wicking properties of your wool socks, be sure to follow proper washing techniques. Always check the care label for specific instructions, but in general, it's best to use a gentle detergent and avoid high heat when washing and drying.
Air-drying your wool socks is the best way to maintain their moisture-wicking properties and overall quality. Avoid using a dryer, as high heat can damage the fibers and reduce their effectiveness. Store your wool socks in a cool, dry place, away from direct sunlight, to prevent any damage from UV rays.
To extend the life of your wool socks, avoid wearing them for consecutive days. Giving your socks a break allows the fibers to recover and maintain their shape, ensuring they continue to provide effective moisture management.
Wool Sock Brands to Keep Your Feet Dry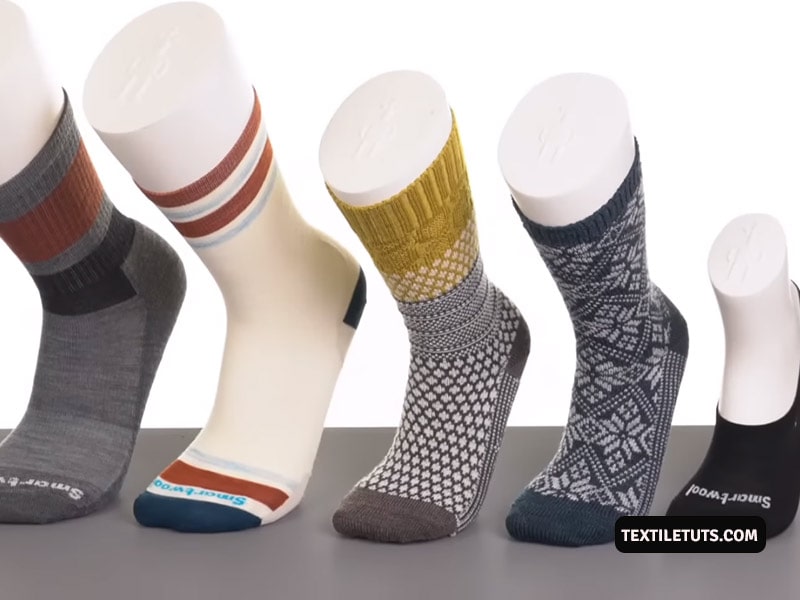 Some of the top wool sock brands known for their moisture-wicking properties include Smartwool, Icebreaker, and Darn Tough. These brands offer a range of styles and blends to suit any need.
For those interested in sustainable options, look for brands that prioritize environmentally friendly practices and ethical wool sourcing, such as Patagonia and Allbirds.
While high-quality wool socks can come with a higher price tag, they often provide better moisture management and longer-lasting performance. However, more budget-friendly options are available for those looking to save without sacrificing dryness and comfort.
The Science of Merino Wool: A Cut Above the Rest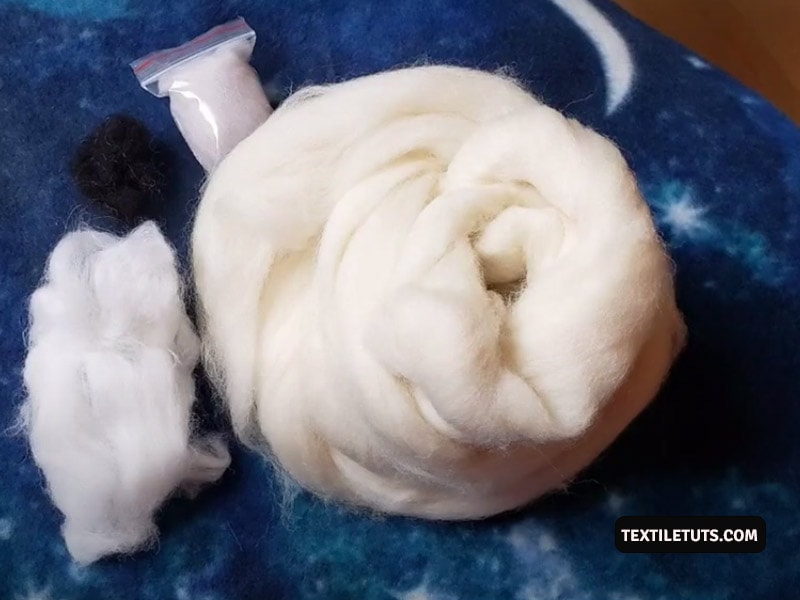 Merino wool comes from a specific breed of sheep known for its exceptionally fine fibers. These fibers are softer, lighter, and more breathable than traditional wool, making Merino wool socks particularly effective at keeping feet dry.
In addition to superior moisture management, Merino wool socks offer other benefits, such as natural odor resistance, temperature regulation, and enhanced comfort.
Allergies and Wool Socks: What to Know
Some people may experience allergies or sensitivities to wool. Symptoms can include itching, redness, and discomfort. If you suspect a wool allergy, consult with a medical professional for guidance.
For those with wool sensitivities, consider alternatives made from moisture-wicking synthetic materials like polyester or nylon. These options can still provide effective moisture management without the risk of irritation.
Conclusion: Why Wool Socks Are a Must-Have for Dry Feet
Wool socks offer unparalleled moisture-wicking properties, keeping your feet dry and comfortable in various conditions. From outdoor activities to everyday use, wool socks are a versatile and effective choice. By understanding the properties of wool, choosing the right blend and fit, and properly caring for your socks, you can enjoy the benefits of dry, comfortable feet all year round.