Why Do Fat People's Pants Fall Down? – The Struggle is Real
With the increase in weight comes many challenges, including difficulty finding clothing that fits properly. One common issue overweight individuals face is the constant struggle to keep their pants up.
It's a problem often joked about, but it can be a real source of embarrassment and frustration for those who experience it. So, why do fat people's pants fall down?
Pants falling can happen to people of all body types due to incorrect sizing, body shape, weight fluctuation, fabric quality, and belt or waistband issues. It's not exclusive to overweight individuals.
In this blog post, we will explore the reasons behind this phenomenon and learn about various strategies that can be employed to avoid the dreaded pants drop.
Factors Contributing to Pants Falling Down
About 42 out of every 100 adults in the United States are obese. So, it's safe to say a large demographic of our residents are facing the issue.
Several factors can contribute to pants falling. Here are some common reasons: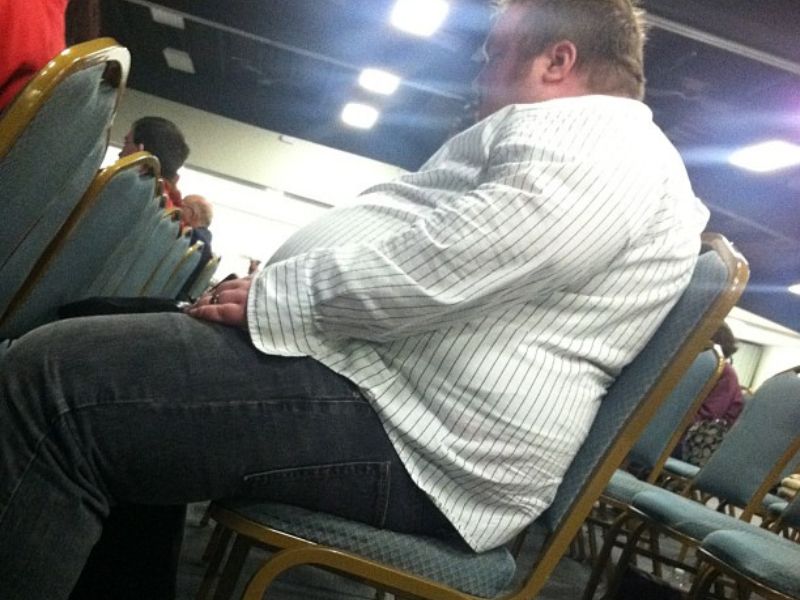 Too Big of a Waist Size
One of the primary reasons for pants falling is wearing a waist size that is too big. If the pants have excess fabric around the waist, they lack the necessary grip to stay in place.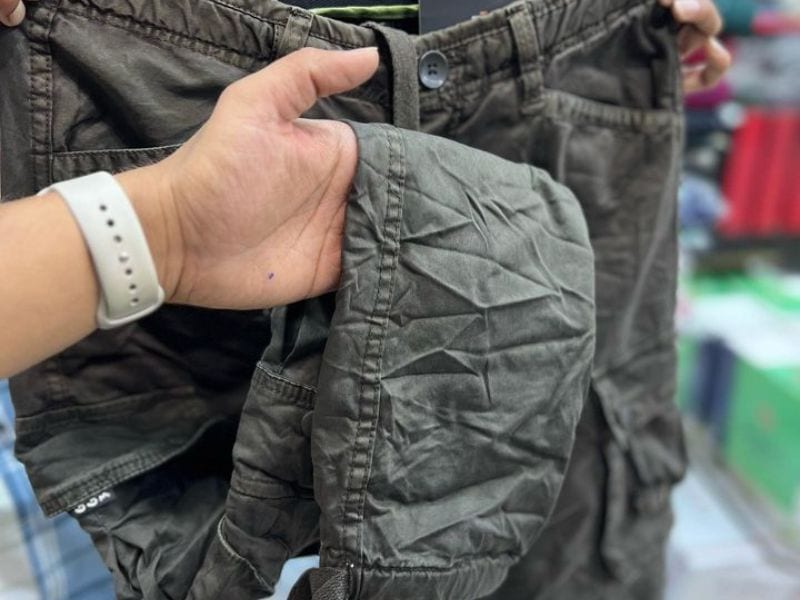 Poor Quality Fabric
Pants made from low-quality materials may lack elasticity or stretch, leading to a loss of shape and a higher likelihood of falling. Over time, the fabric may become worn out or lose its ability to retain its form.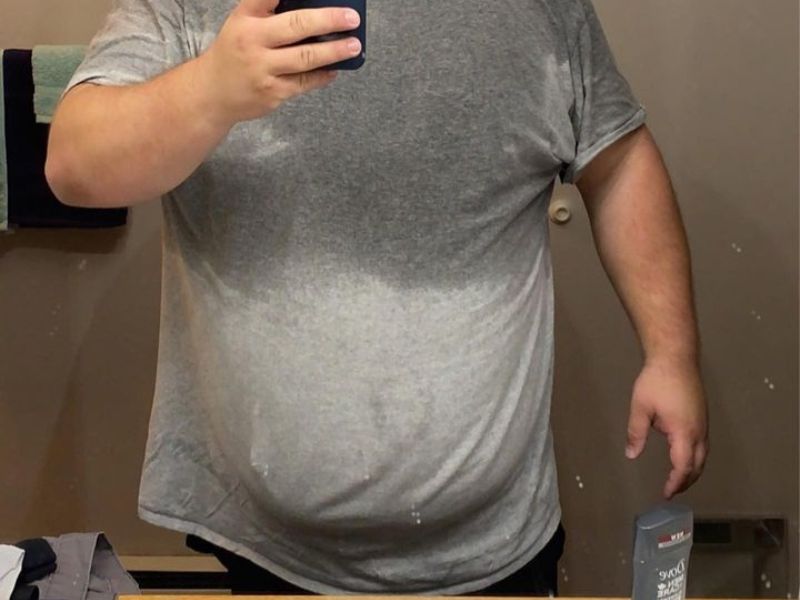 Weight Gain
Changes in body weight can affect the fit of pants, especially around the waistline. When weight is gained, the waist circumference may increase, causing previously well-fitting pants to become too loose and prone to falling down.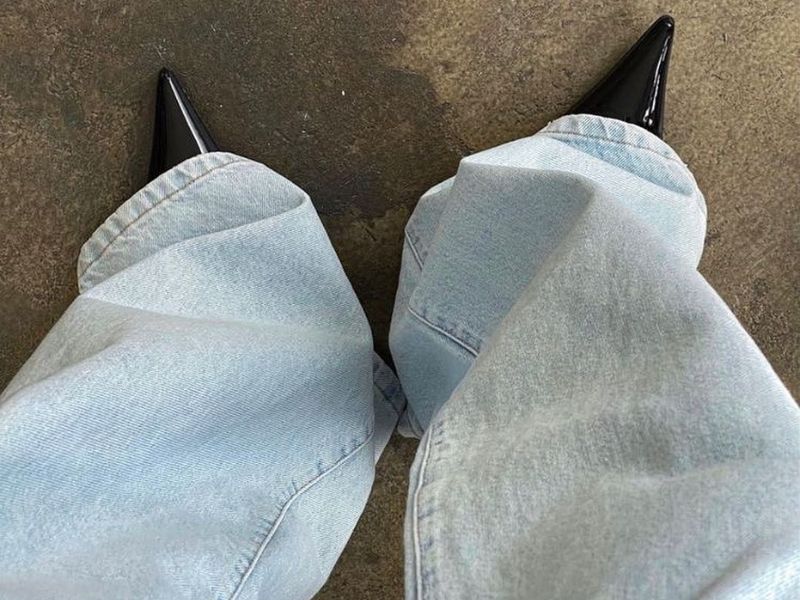 Wearing Pants Too Big
Choosing to wear intentionally oversized or excessively loose pants can lead to frequent slipping or falling down. These pants may lack the necessary structure to stay securely in place.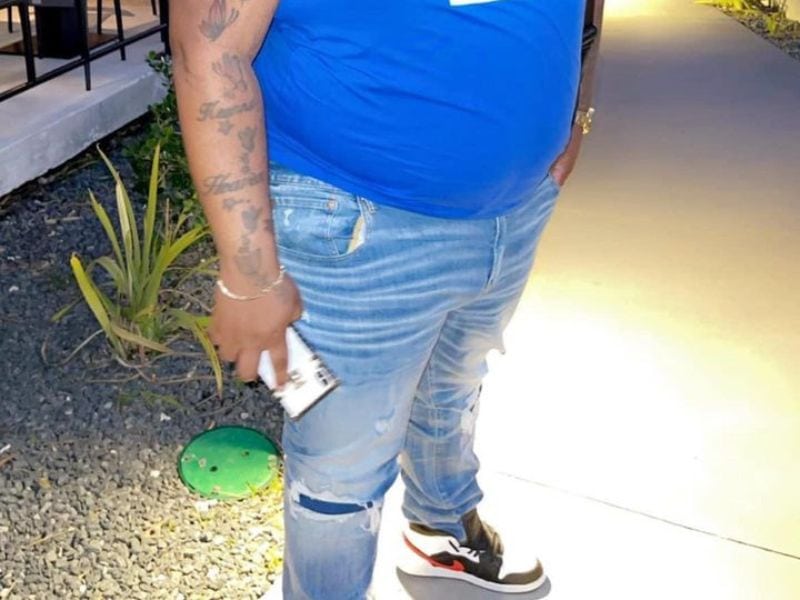 Wearing Pants Lower than the Waist
When pants are worn lower than the natural waistline, such as around the hips or lower, they can be more prone to falling. The lack of support from the body's narrower areas can contribute to the downward movement of the pants.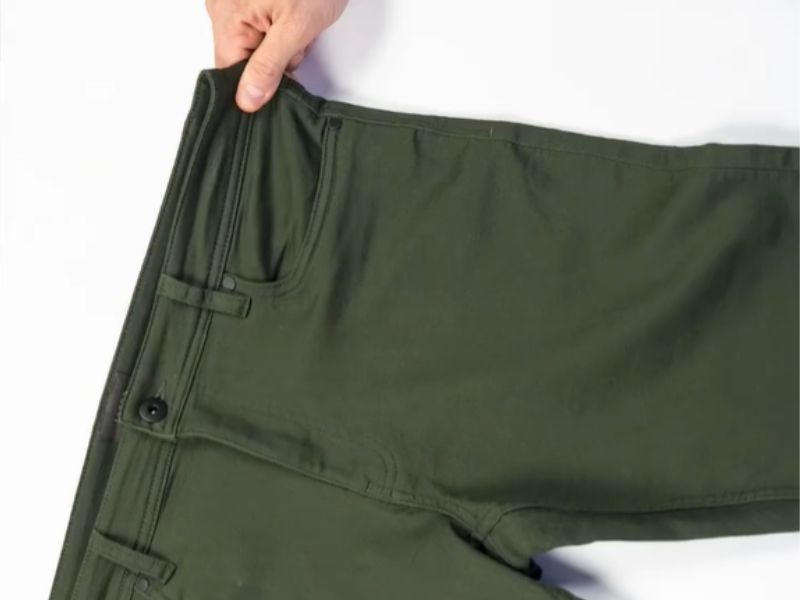 Stretch And Wear
Over time, the elasticity or stretch in the waistband of pants can diminish, causing them to lose their grip and fall more easily. This is particularly true for pants made of stretchy materials or those that have been worn frequently.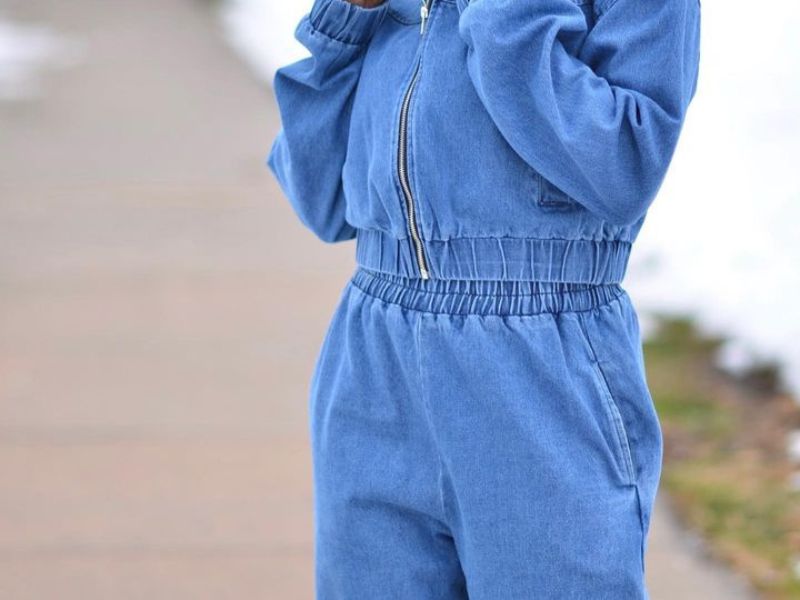 Poor Waistband Design
Some pants may have a design or construction flaw in the waistband, such as a weak elastic or a poorly placed closure, which can contribute to them falling.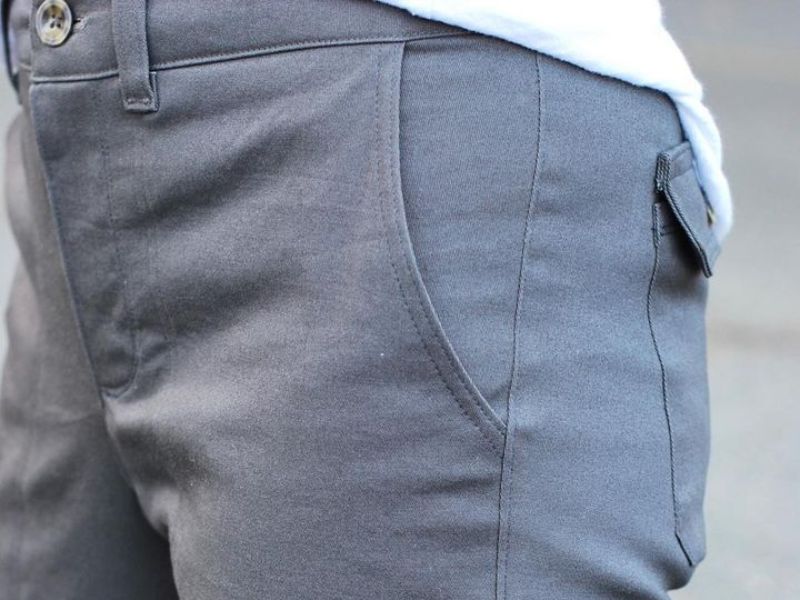 Slippery Fabrics
Certain fabrics, such as silk or some synthetic materials, can be more slippery and have less grip, making it more challenging for the pants to stay up.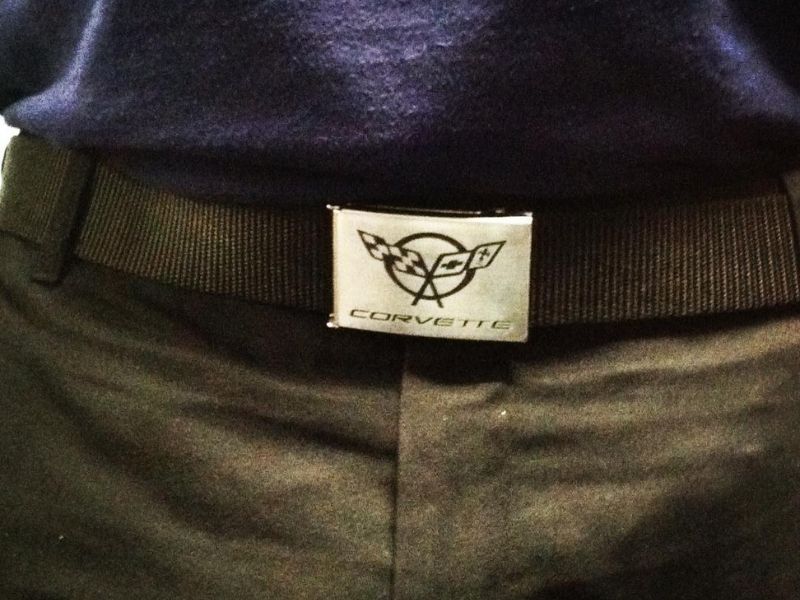 Incorrect Belt Usage
If you rely solely on a belt to keep your pants up, it's vital to ensure the belt is tightened correctly and securely. A loose or ill-fitting belt can contribute to pants sliding down.
9 Practical Solutions to Prevent Pants from Falling Down
When it comes to preventing pants from falling down, several practical solutions can help ensure a comfortable and secure fit. Here are some key points to consider:
1. Choose Pants with the Right Waist Size
One of the most critical factors in preventing pants from falling down is selecting the correct waist size. Whether loose or tight, ill-fitting pants can lead to constant readjustments and discomfort. Take accurate waist and hips measurements to find pants that fit properly.
2. Invest in Quality Fabric
Opting for pants made from high-quality fabric can significantly affect how well they stay in place. Fabrics with good elasticity and recovery, such as blended cotton or stretch denim, can provide a snug yet comfortable fit that resists sagging or sliding down.
3. Use Belts or Suspenders
Belts are a classic accessory that can help keep your pants up. Choose a belt that complements your outfit and adjust it to tightness. Suspenders or braces are an alternative option that offers excellent support. They attach to the waistband of your pants, holding them in place throughout the day.
4. Adjust the Waistband
Some pants feature adjustable waistbands, such as those with built-in drawstrings or elastic bands. Utilize these adjustable elements to customize the fit around your waist. Tightening or loosening the waistband can provide a more secure and comfortable fit, preventing the pants from slipping.
5. Wear The Right Size
Ensure that you're wearing pants in the correct size for your body. Pants that are too loose or tight can contribute to them sliding down. Find a size that fits well around your waist and hips without being overly tight or baggy.
6. Buy Pants With A Secure Waistband
Look for pants with a well-designed waistband that offers a secure fit. Elastic waistbands or pants with adjustable features like drawstrings or built-in belts can help keep your pants in place.
7. Consider High-Rise Styles
High-rise pants at or above your natural waistline provide better support and are less likely to slip down compared to low-rise styles. They offer more coverage and can help keep the pants in position.
8. Layer With A Tucked-In Undershirt
Wearing an undershirt or base layer tucked into your pants can create friction and grip against your skin, helping to hold the pants up more securely.
9. Tailoring And Alterations
Consider having your pants professionally tailored or altered to achieve a better fit. A skilled tailor can adjust the waist, hips, inseam, or other areas of the pants to create a more personalized fit.
This option is beneficial if you have unique body proportions or struggle to find pants that fit well off the rack.
Lifestyle Adjustments to Improve Pants Fit
If you're looking to improve the fit of your pants, here are some lifestyle adjustments you can consider:
Regular Exercise And Maintaining A Healthy Weight
Engaging in regular physical activity and adopting a healthy lifestyle can help you maintain a comfortable weight and improve your pants' fit. Exercise can also tone muscles and contribute to a more flattering silhouette.
Proper Nutrition And Hydration
A balanced diet and adequate hydration can help maintain a healthy weight and reduce bloating, which can affect the fit of your pants. Eating a diet rich in whole foods, fruits, vegetables, and lean proteins can improve overall body composition.
Wear The Right Size And Style
Ensure you wear pants in the correct size for your body. Trying on different sizes and styles can help you find the most flattering fit. Consider different rises, cuts, and leg lengths to find the best for your body shape.
Consider Different Brands And Styles
Different brands and designers may have variations in sizing and fit. Explore different brands and experiment with various styles to find what works best.
Remember that size charts and fit guides can be helpful, but trying on pants is the best way to assess the fit accurately.
Posture And Body Awareness
Pay attention to your posture and body alignment. Standing and sitting with good posture can contribute to a more flattering fit of your pants. Additionally, being aware of your body movements and avoiding excessive pulling or tugging on your pants can help maintain their shape.
Final Words
The issue of overweight individuals experiencing their pants falling down is a common problem attributed to various factors. The shape and design of clothing, as well as the individual's body shape and weight distribution, are significant factors that can lead to this issue.
The solution to this problem lies in finding properly fitting clothing designed to accommodate the individual's body shape and weight distribution. A healthy lifestyle, including a balanced diet and regular exercise, can help achieve a healthy weight and reduce the likelihood of experiencing this problem.
It is vital to approach this issue with sensitivity and empathy and to recognize that everyone's body is unique and deserves respect and consideration.