Is Juki A Good Sewing Machine? Insights, Features, Price, and More!
Preparing for a new sewing project at hand, but your current sewing machine isn't being of much help! Are you planning to switch to a renowned brand for sewing machines, like Juki?
But, if you're still wondering, 'Is Juki a good sewing machine?' The good news is it is one of the best sewing machine brands out there!
Highly appreciated for its durability, reliability, simple functioning, and versatile models to choose from, customers love a Juki sewing machine, whether they are professionals or sewing enthusiasts.
But your queries don't end here, do they? Don't worry; we've got you covered with all the answers to your questions regarding Juki sewing machine features, facts, and prices! Stay with us.
History and Production of Juki Sewing Machines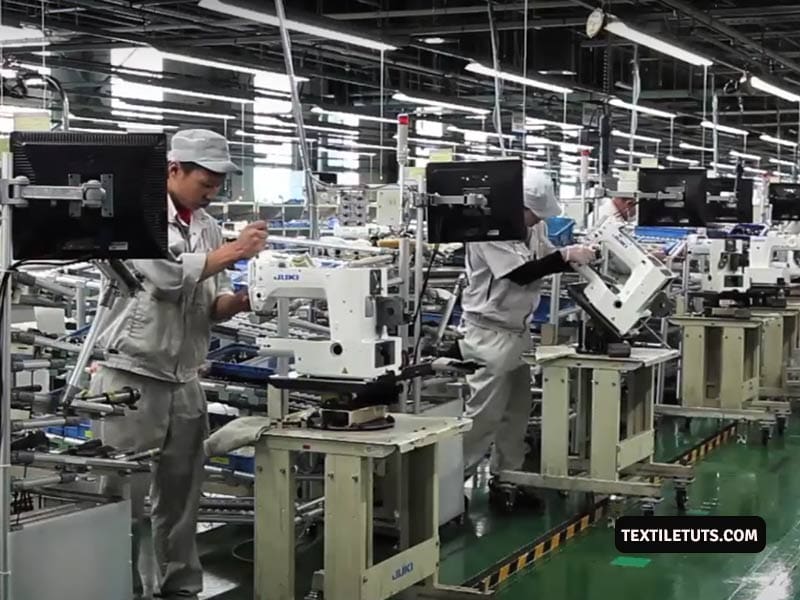 Juki sewing machines run along the top brands like Singer, Brother, Bernina Janome, and so on, bringing a well-reputed brand to the sewing machine industry, both for commercial and home usage. To learn about its origination and history, we have to go back to 1938, before the World War commenced.
It was founded in Japan on 15th December 1938 by Akira Kiyohara. At the initiation, it was nothing but a small sewing machine repair shop with a big dream. In the year 1945, as World War II ended, Juki began its mass production of sewing machines.
Within a few years, by the end of 1953, Juki stood as one of the most popular sewing machine manufacturers in Japan. In the 60s, Juki sewing machines started their worldwide production, establishing industries in nearby nations like the United States, Taiwan, and some other Asian countries.
By the 70s, Juki had become the leader in producing sewing machines worldwide, with its machine exporting taking place in over 160 countries. Its headquarters is currently located in Tama-shi, Tokyo.
To take another step ahead in the sewing machine industry, Juki entered discussions and deals with Sony Corporation for the emergence of some SMT (surface mount technology) equipment business. Now, Juki has become well-known in SMT assembly tools worldwide as well.
Wait up; the company didn't stop there! To upgrade their advanced digital tech for sewing tools, Juki announced a collaboration project with the top brand, Hitachi. They are currently working on IoT-based production of innovative machines for advanced digitalization in sewing.
6 Types of Juki Sewing Machines
Starting with a passion for building a name in the sewing machine industry, Juki began its journey more than 80 years ago. Now, it has huge production facilities in Japan, China, Taiwan, and Vietnam and exports its quality machines to hundreds of nations!
Whether you are a hobbyist in sewing or a professional designer, Juki has got you covered with multiple sewing machine types. Stay with us if you want to know about them.
Industrial-purpose Sewing Machines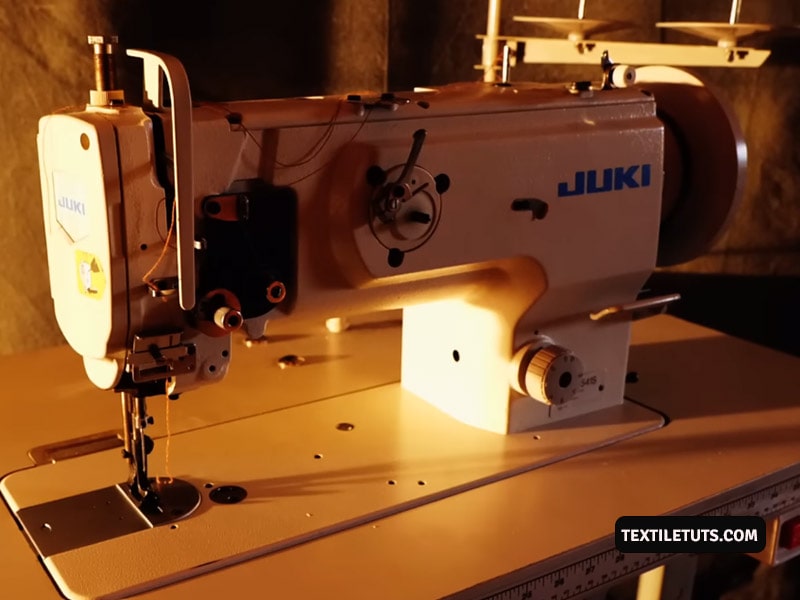 Being a top producer of industrial-purpose sewing machines, Juki offers you a huge variety of machines for all kinds of usage. Thanks to the excellent efficiency, performance, speed, and reliability of Juki machines, they have made an unforgettable name in the industry.
Some of the most popular choices of sewing machines include overlock, lockstitch, chain stitch, cover-stitch, sewing models, etc. Besides, it also sells specialized sewing machines for sewing challenging materials like upholstery fabric, leather, etc.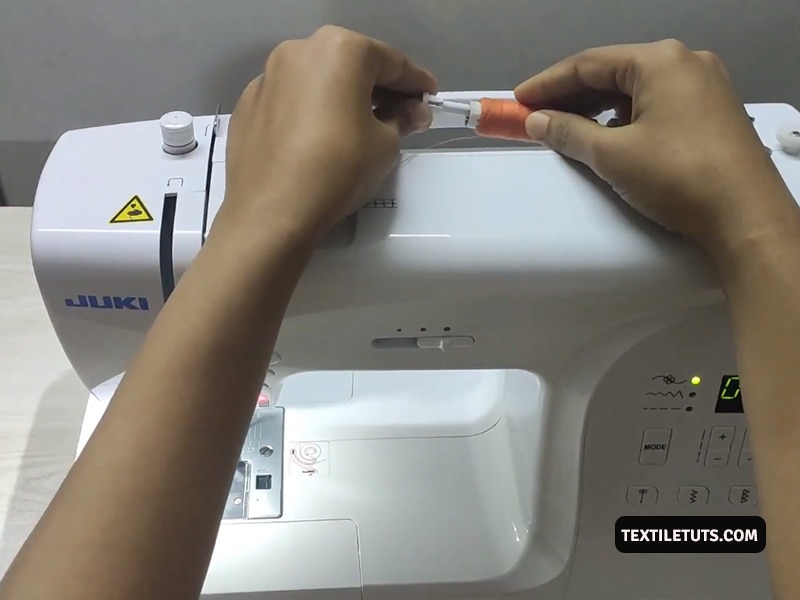 A professional designer or a sewing enthusiast, Juki has something for everyone. The home usage varieties of Juki sewing machines have gained much reputation due to their easy usage, toughness, and exciting, cutting-edge features.
Most used home sewing machine types include traditional or mechanical machines, quilting machines, digital small-sized ones, and of course, specialized sergers.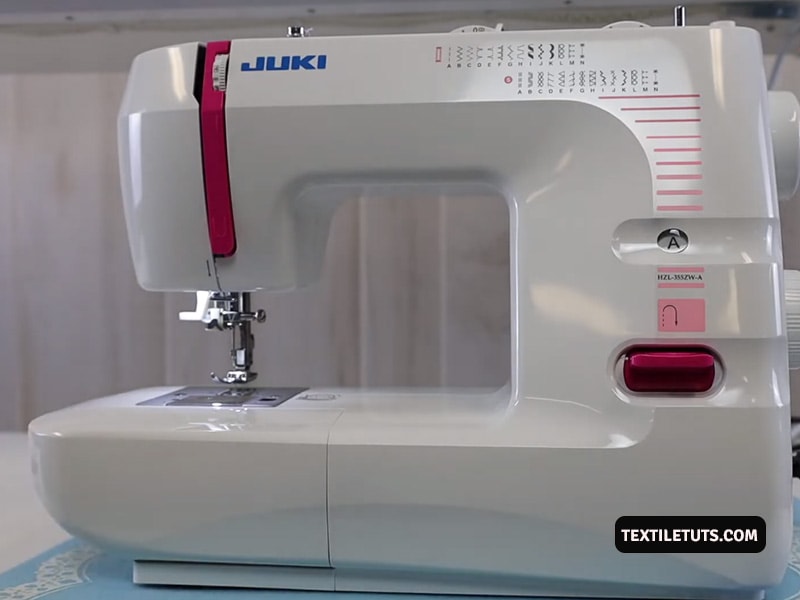 If you prefer the traditional simple approach to sewing, the mechanical Juki sewing machines are the ones for you. With flexibility in stitching, reliable stitching ability, and easy maintenance, Juki mechanical sewing machines will not disappoint you!
Besides, millions of users have highly praised the machine for its extended durability and lifespan and have approved it for regular usage.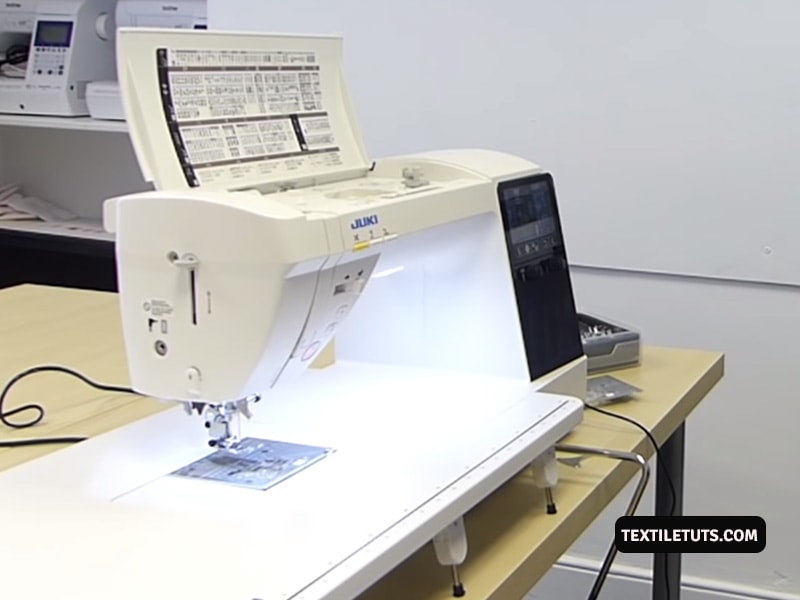 If you're having a hard time at quilting, just get your hands on a Juki quilting machine and make quilting simpler and way more efficient than before! With larger neck spaces for your projects, stylizing stitches, etc., Juki quilting machines offer the utmost convenience and swiftness in work.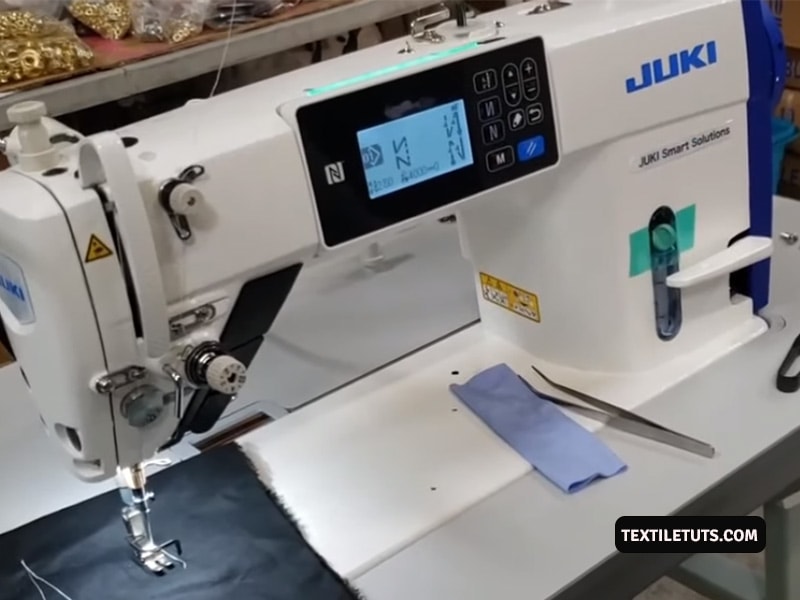 While Juki was already doing great with their traditional sewing machines, with the production of the computerized ones, they changed the way of sewing once and forever.
With advanced features like automatic tension management, automatic needle threading, customizable stitch patterns, and more, Juki digital machines offer total precision and speed in stitching.
Besides, for user ease, Juki computerized machines also come with LCD screens to change and alter stitch settings, styles, and so much more!
Advanced SMT Assembly Equipment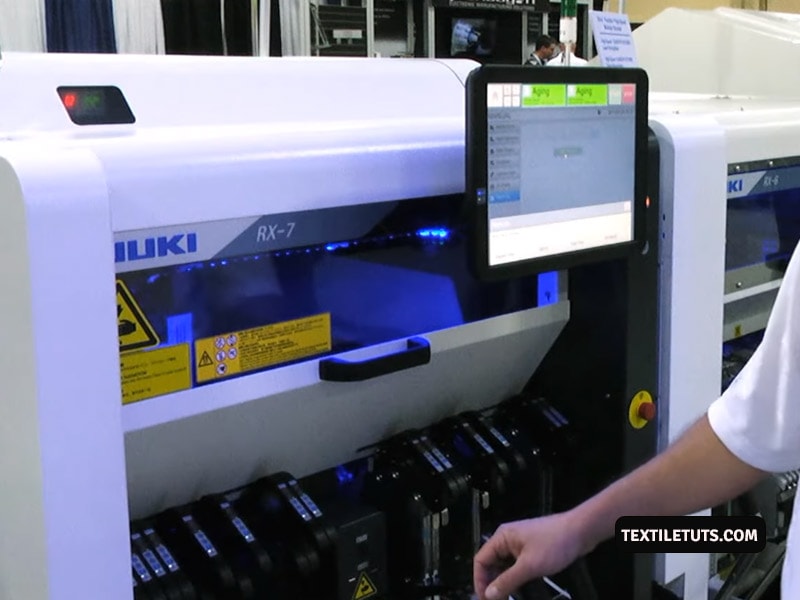 Not only in the homeland of Japan, but Juki has become the top producer of innovative SMT assembly tools in different parts of the world. So, surface mount technology or SMT implies the production of machines and electronic devices which have attached PCBs or printed circuit boards to the surface mount components.
The innovative, cutting-edge SMT assembly tools produced by Juki come with loaded features and functions to enhance the quality of products and speed up the whole production.
Printers, pick-and-place machines, and reflow ovens are all designed by Juki's SMT assembly production for industrial sewing. There's a huge range of pick-and-place sewing machines you can choose from, starting from smaller home run machines to large machines for mass production.
Exciting Features of Juki Sewing Machine
Apart from the high-quality sewing and durability, Juki sewing machines are pretty well-known for their unique and advanced features. Eager to check them out? Let's see!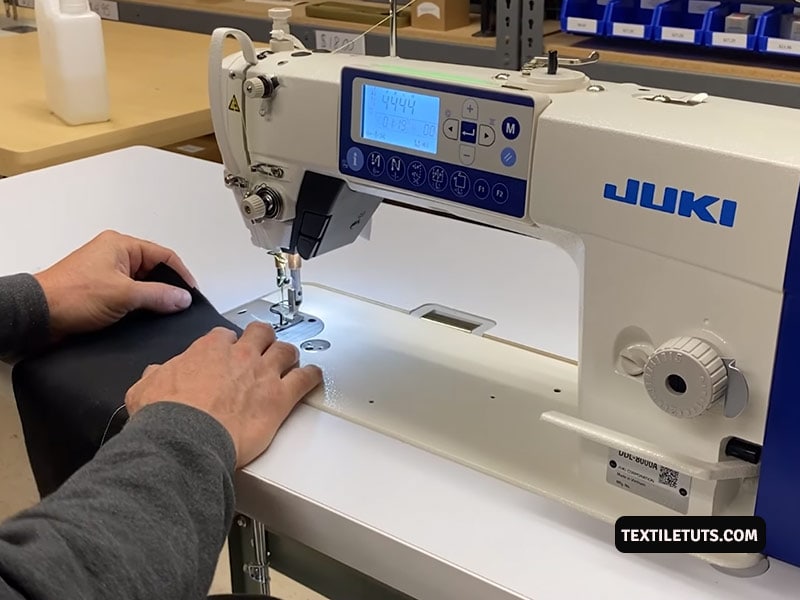 Bigger Sewing Zone
Apart from advanced features on the sewing machines, Juki Productions has also worked on improvising on the necessities, such as a wider sewing area. There are many sewing machine models offered by them that come with more room for sewing, particularly in the case of quilting machines.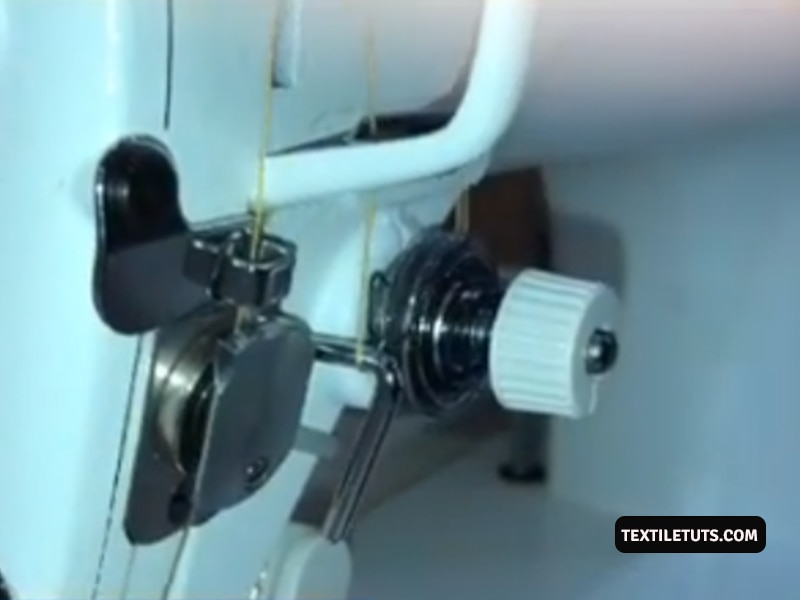 Automatic Thread Trimmer
Thanks to the convenient automatic thread trimmer feature on Juki sewing machines allowing you to cut out the excess thread after you're done. Not only does it make the work simpler and time-efficient, but it also lets you maintain a mess-free workspace.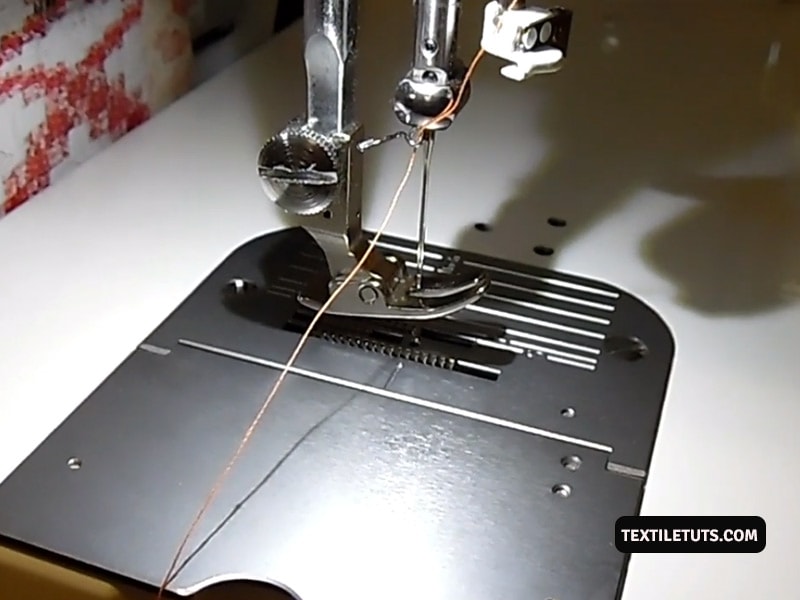 Automated Needle Threader
The automated needle threader is a unique feature of the Juki sewing machines making threading and stitching simpler than expected. If you struggle with needle threading due to poor eyesight, or shaky hands, this feature is a lifesaver for you!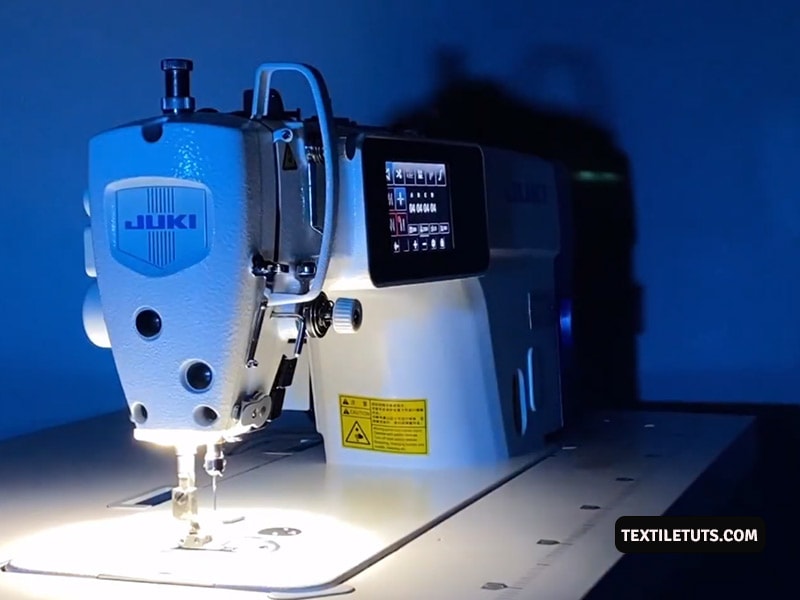 Advanced LCD Screen
With the digitalization of Juki machines, many models of the machines come with convenient LCDs that show you the stitching width, style, length, and more. Besides, you can easily change the stitch patterns and settings and view the stitching properties with a tap!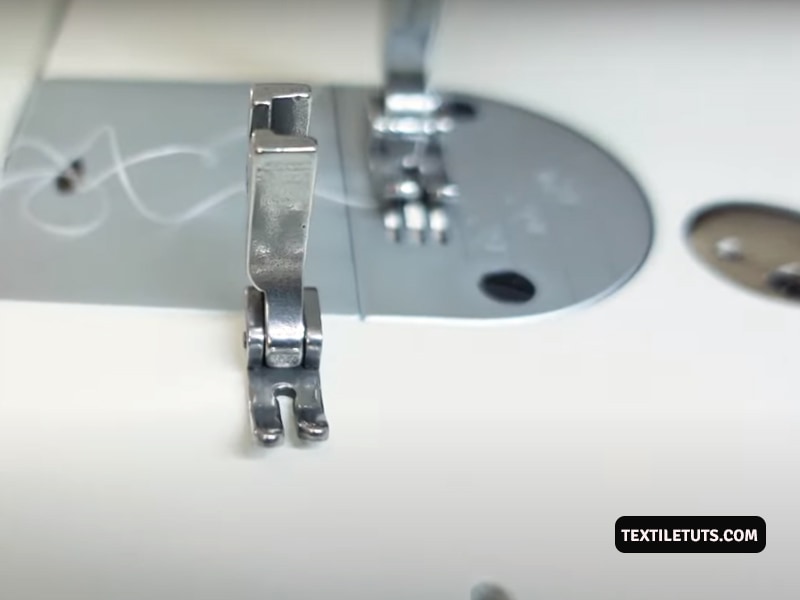 Convertible Presser Foot
Juki sewing machines come with an adjustable foot presser. This allows you to change and modify the pressure of the presser foot, letting you have full control over the fabric while sewing. Especially when you have bigger projects at hand and want to sew on different fabric types with varied thicknesses, this is an excellent function!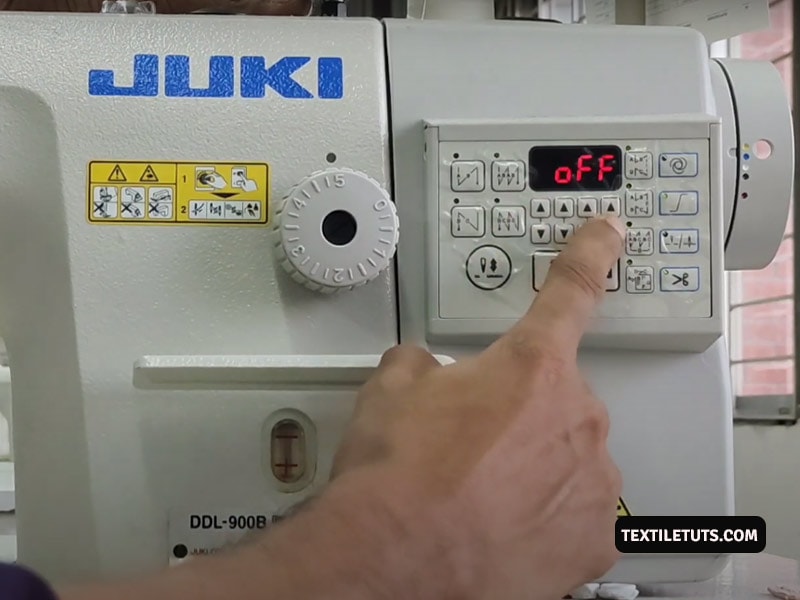 Speed Adjustment
With precision speed control features equipped within Juki sewing machines, you can adjust the sewing speed as per your preference. When you are working on detailed or delicate projects, this is a reasonably great feature.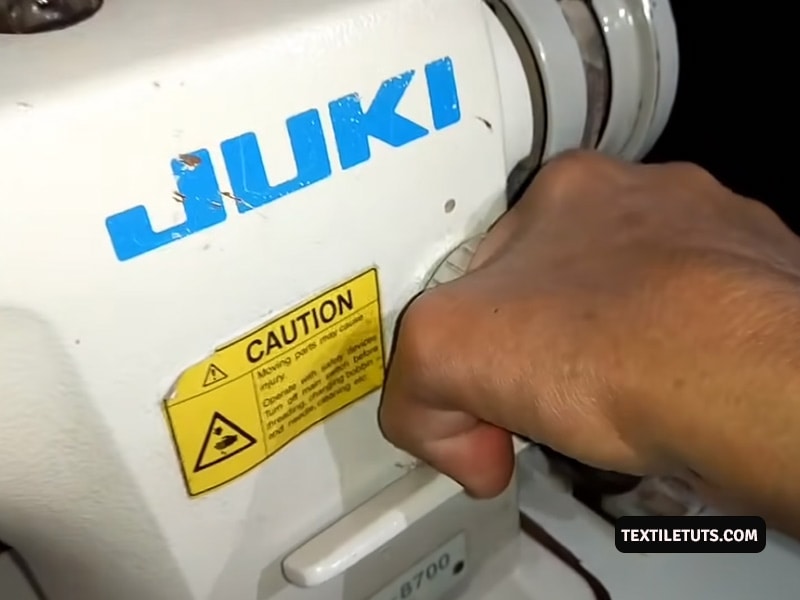 Width and Length Adjustment for Stitches
Several Juki sewing machine models come with the opportunity for length and width adjustment of stitches. Not only does this allow you to try on a wide range of stitch patterns on the fabric, but if you want to do some styling experiments, go for it!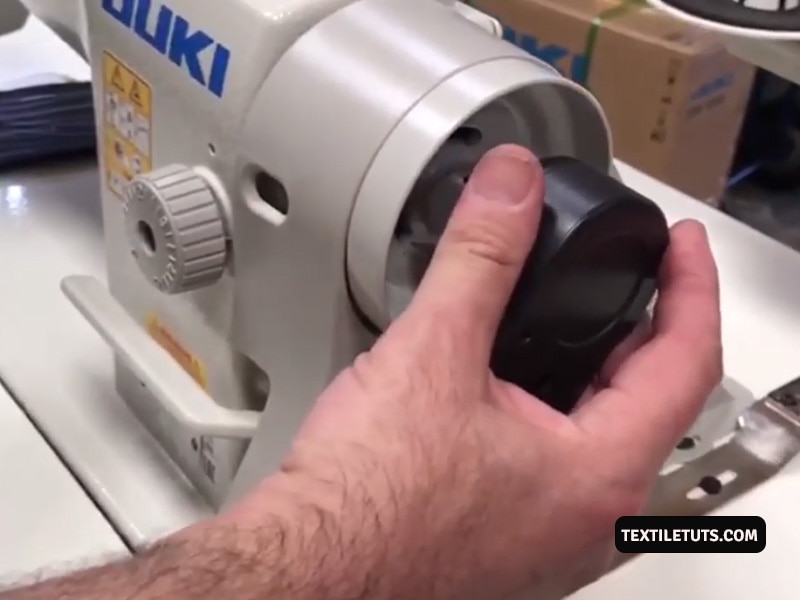 Changeable Needle Positioning
This one's pretty unique and fascinating! If you want to try different sewing techniques or work on delicate parts, like zippers, pockets, etc., Juki sewing machines come with changeable needle positions. It allows you to move the needle as per your preference and project requirements.
Why Should You Get a Juki Sewing Machine?
Whether you are a beginner working on simple sewing projects or a professional in this sector, getting a Juki sewing machine to assist you in your work can never be a bad choice. Why? You'll know in a minute!
Durability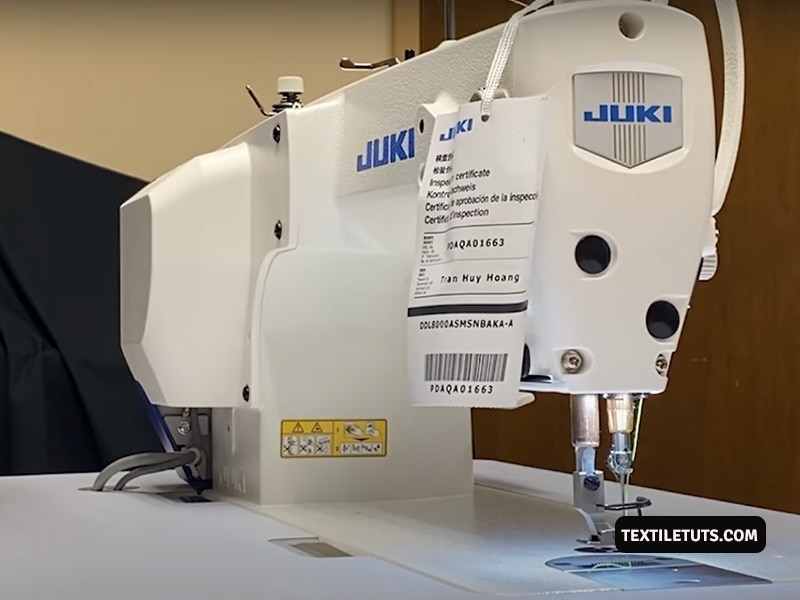 Juki makes their sewing machines based on the motto of 'making them last.' They are built in a way to resist heavy usage, wear-and-tear with top-notch materials, and excellent creative minds! Customers have reviewed using Juki machines for tens of years without any issues, making it a reliable choice for every sewing enthusiast.
Ease of Usage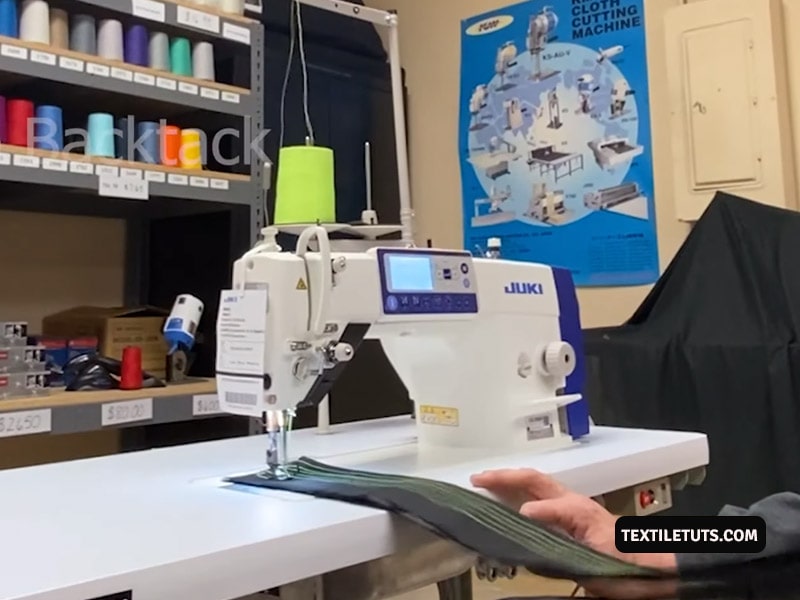 Coming in a wide range of models for different skill levels of users, Juki makes sure to manufacture machines offering maximum user comfort and ease. Thanks to the intuitive interfaces, thoughtful features, and user-friendly controls, you can easily select the preferred stitch patterns or change settings.
If you're a newbie who doesn't want to get into the hassle of using complex sewing machines, Juki sewing machines are your best deal!
Reliability
With years of successful production, Juki sewing machines are built to be reliable! They are strong enough to handle all types of fabrics and heavy-duty sewing.
With precision in sewing, even work, and no jamming issues or skipping of stitches, they are excellent choices for both home usage and professional use. Besides, the sewing machines are pretty much on budget as well. So, that's simply a win-win!
Wide Range of Features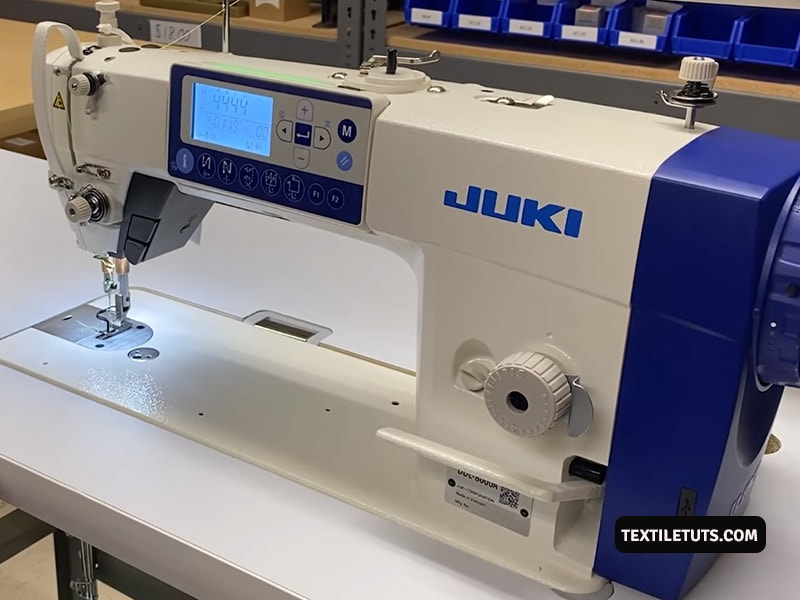 Apart from the different styles and types of Juki sewing machine models, they also come with a variety of features catering to the specific needs of individual users. While some sewing machine models offer a big sewing zone and changeable foot presser, others offer complete digitalization, automated needle threading, and more.
No matter what you're going to sew for your next project; quilting, dress-making, embroidery, or more, Juki sewing machines have got you covered.
Tough and Heavy-Duty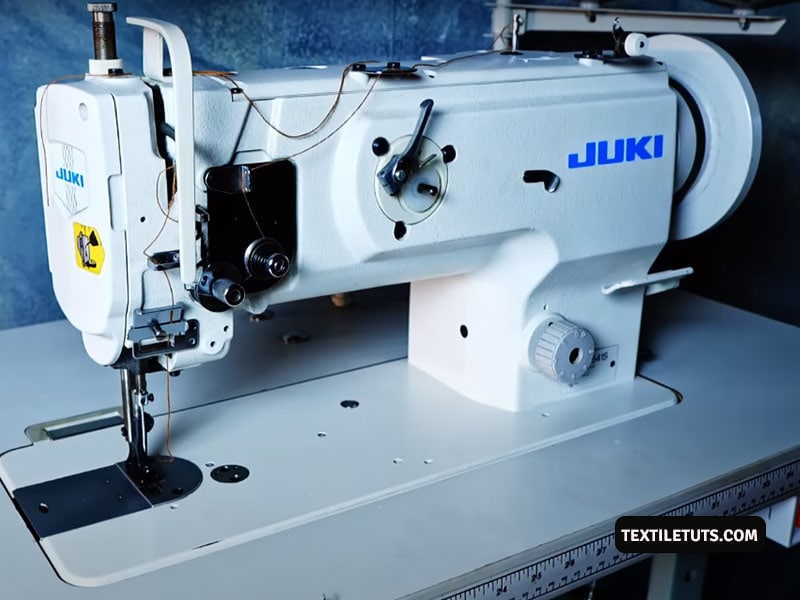 Juki machines are reputed for their toughness and heavy-duty tackling ability. You can easily sew through multiple layers of fabric and handle the thickest fabric types, even leather, and denim, with zero hassle. All you need is a Juki sewing machine to suit your needs!
Easy Controls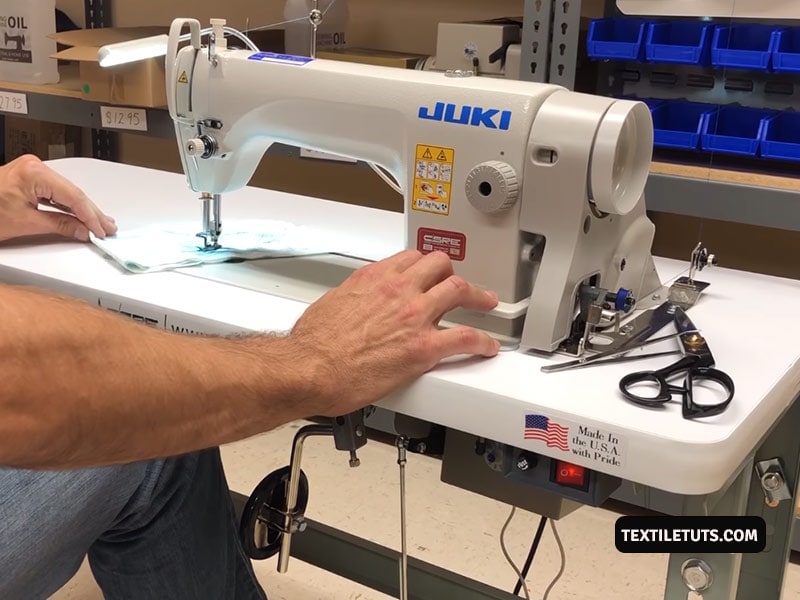 The best part about Juki sewing machines, as per customer reviews, is surely the functional simplicity and easy-to-use controls. This makes the whole stitching work time-efficient, convenient, and fun!
How Much Do Juki Sewing Machines Cost?
If you didn't know, Juki sewing machines are comparatively affordable, being one of the top brands in manufacturing sewing machines. However, the cost of a sewing machine depends on the type and varied properties the machine comes with.
First comes the industrial sewing machines with maximum features incorporated for mass production and commercial usage. These are also built to be the most durable and heavy-duty ones on the list. Considering all these aspects, these machines are priced at $1,000 and more.
| Model | Price |
| --- | --- |
| Juki DDL-8700 | $1,099.99 |
| Juki DDL-9000B | $1,299.99 |
| Juki LZ-2290A | $1,499.99 |
| Juki TL-2000Qi | $2,499.99 |
| Juki HZL-LB5100 | $999.99 |
*price is subject to change
Next comes the home usage machines, which are the cheapest options built only for personal projects. Although they are very affordable, they can still handle different fabric types and thicknesses. You can get these machines for a budget of as low as $200 to $700.
Digitalized or computerized sewing machines by Juki are on the expensive side, costing anywhere from $500 to $5,000 at max. However, you can get one of these for cheaper if you search for the best deals on Amazon, Etsy, eBay, etc.
Quilting machines, serges, and specialized embroidery machines are the midrange to high-range priced ones. You can buy your preferred sewing machine within a budget of $300 to $2,000. 
Frequently Asked Questions
Which are the best Juki sewing machine models?
All the Juki sewing machines are built incorporating cutting-edge features and top-quality materials. However, the best among these include the Juki HZL-70HW for beginners, the HZL-F300 for quilting, the HZL-F600 model in case of computerized options, etc.
Is it possible to sew leather with a Juki sewing machine?
Fortunately, Juki can handle heavy fabrics, including leather. However, you are still going to need all the specialized tools and sewing kits for leather sewing. Also, don't forget to check out the specifications on the machine before getting started!
How long do Juki sewing machines last?
Juki sewing machines last from a minimum of 5 years to 10 years on average if you take care of them and maintain it well. What increases the lifespan of these machines include regular cleaning, careful storing, and not overloading machines.
Wrapping Up!
No more doubt that Juki is, in fact, a good sewing machine no matter what you want to sew or how you want to sew. If you want a reliable option to trust for years and years for the best sewing outcomes, Juki is the name!
While there are more renowned sewing machine brands in the market costing you thousands, Juki sewing machines are both affordable and optimally efficient. So, if you require a good sewing machine or need to replace the old one, you know where to go! Good luck, and keep on sewing your creativity.