Swimwear is meant to be tight, but what if it's too tight? In such cases, you might feel suffocated when swimming or even embarrassed. And if you have a swimwear that is too tight, you might be wondering – how to stretch swimwear?
Essentially, swimwear is made of various fabrics, and most of them are rather stretchy. So, to stretch it even further, you will have to start by rinsing it. Make sure to rinse it with cold water, and you can add some hand soap too. With each rinse, you will notice a difference.
Well, that is the start of it, and if you want to indulge in more information regarding how to stretch out a tight swimsuit, then you should totally give this article a read.
What is Swimwear Made Out of?
As we have mentioned above, swimwear are usually made of various fabrics – that is, you can buy these fits made of different materials. So we will be discussing the materials popular for swimwear right here.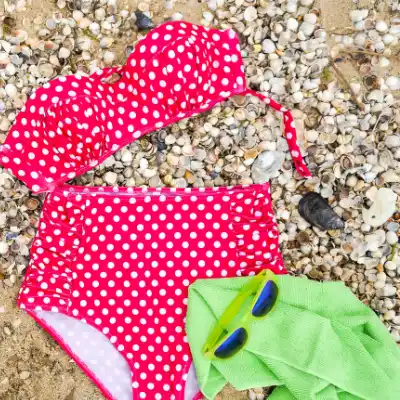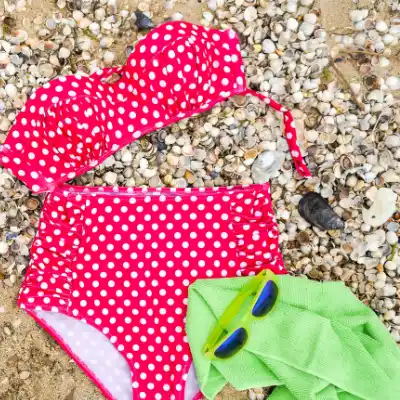 Polyester Elastane Blend
The most popular material for swimwear is the polyester elastane blend. Not only does this material provide the body-fitting tightness most people prefer, but it makes sure the color of the fabric remains intact as well.
With this material, you will be getting the benefits of both polyester and elastane at the same time. Polyester's colorfast feature with elastane's stretching ability makes it ideal.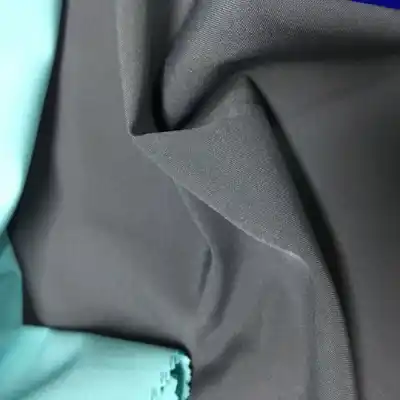 Nylon Spandex Blend
Another fantastic fabric option for swimwear is the nylon-spandex blend. Not only is this fabric comfortable, but it is capable of stretching as much as needed as well.
This lightweight material will resist both abrasion and body oils, which also makes it ideal for swimming.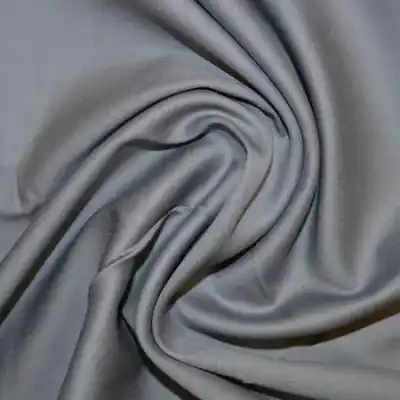 Just Nylon or Polyester
Spandex/elastane adds elasticity to both nylon and polyester – even if these two materials have little stretching ability. So, if you want a cute swimwear that is comfortable and doesn't need to be tight-fitting, then you can go for just nylon or polyester.
Polyester would be a better option than nylon because nylon is not as long-lasting.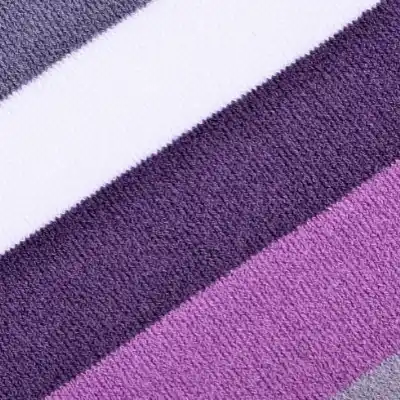 Do Swimwear Shrink or Stretch in Water?
Before buying swimwear, you might wonder if you should buy a size larger or smaller. Well, that depends on whether the swimwear will shrink or stretch in water, and we will be answering that question right here.
Swimwear Fabrics Are Meant to Stretch
So far, we have mentioned a few fabrics for swimwear – and they are all synthetic. The thing about synthetic fabrics is that they are not designed to stretch; in fact, their threads tend to expand.
Especially when these fabrics are in water, they tend to expand even more. Hence, you might notice your swimwear stretching a little more with every swimming session.
Resistant to Shrinking
Since both polyester and nylon are designed to expand according to the wearer's body shape, they are both resistant to shrinking.
Hence, no matter how much time you spend in the water, you won't have to worry about your swimwear shrinking – especially if you are a fan of cold water.
How to Stretch Swimwear?
We all know now that swimwear will stretch naturally – especially if you spend most of your time in the water. But if you want to loosen it up before you even wear it, then we have some tips for you.
You can follow these tips to stretch a swim cap or to stretch out a one-piece swimsuit as well. However, we recommend you read our guide on how to stretch a bathing suit if you're interested in that.
Rinse in Cold Water
When you buy a new swimwear and realize it won't fit you as comfortably as you want it to, then it is time to get it into the water before you yourself start swimming wearing the swimwear.
Make sure to rinse it in cold water and then dry it naturally; you will see the results after a few washing sessions. You can use this method both when you stretch a swimsuit top and when you stretch swimsuits bottoms.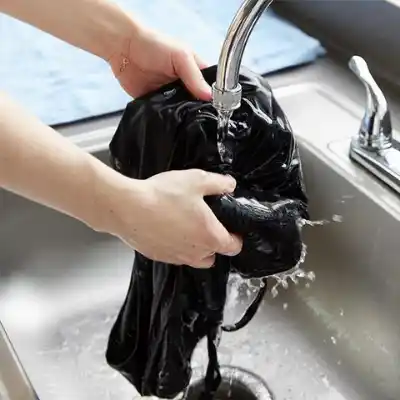 Use Soap
When you are washing the swimwear in cold water, you can also use some soap with it. The results will be even better if you use fabric softener alongside cold water. This will help you stretch small bikini bottoms faster.
Just make sure the soap is not too harsh and give the swimwear a gentle rinse using it. However, using soap is not mandatory, and even if you decide not to use it, just cold water is fine as well.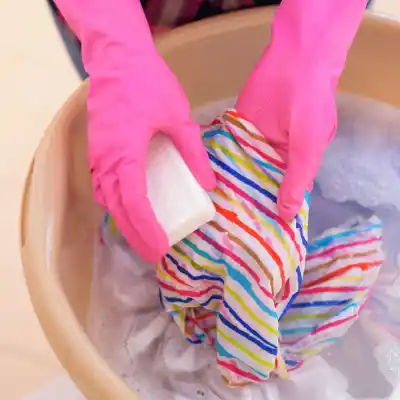 Will Naturally Stretch Over Time
Now that we know that swimwear will stretch if washed in cold water, you can just swim while wearing it to save yourself all the hassle. The fitting might be too tight the first time, but it will be better eventually.
In fact, you will be able to feel the difference after wearing it 4-5 times – depending on the amount of time you will spend in the water. Hence, you won't have to put much effort into stretching a bikini bottom or stretching out bikini tops.
Frequently Asked Questions
Why do swimwear stretch out in the water?
Swimwear are either made of polyester or nylon – both synthetic materials. And synthetic materials are designed to expand in water. Hence, the fabric itself will stretch and loosen up if you keep it in water for significant amounts of time.
Are swimwear uncomfortable to wear?
Your swimming sessions should be comfortable, and keeping that in mind, swimwear is usually made of materials that are lightweight and body-hugging. However, if your swimwear is too tight, then there is a chance of you feeling uncomfortable – but you can loosen it up.
Should swimwear fit tight?
That depends on the design of your swimwear. If it is a suit, then it should surely fit tightly around your body. However, there are some swimwear designs that are not entirely body-hugging. But tight-fitting swimwear is almost always preferred.
What is the best fabric for swimwear?
The best fabric for swimwear is a polyester elastane blend. There can be different ratios of the two materials in the fabric, but combining their properties to make a swimwear will provide the best results. Not only will the swimwear stretch, but it will also be durable.
How long does it take for swimwear to dry?
That depends on the material of your swimwear. However, you should expect it to dry up within 30 minutes to 3 hours. In some cases, it might take a shorter time than that as well.
Final Words
If you are still concerned about how to stretch swimwear, then we can tell you there is nothing to worry about – the swimwear will stretch itself with every use.
So, just put on your swimwear and have a good time – that is all that matters!