How to Stretch A Bathing Suit
Do you have a bathing suit that you are embarrassed to wear because it happens to be too small? Surely, no matter how cute a bathing suit is, you can't be confident wearing it if it doesn't fit you perfectly – and if yours is too small, then you might be thinking about how to stretch a bathing suit.
You might be shocked to know that stretching a bathing suit is very easy. For the process, all you will need is some water and some energy. Basically, just rinse it in some water, and then stretch it out by pulling it in opposite directions using your hands.
Doesn't sound so complex, does it? If you want to know more tips and tricks regarding it, then you should totally go through this article.
What is a Bathing Suit Made Out of?
Before you decide to stretch out a one-piece bathing suit that's too short, you need to have a bit more information on what that suit is actually made out of. Don't get us wrong, you won't have to look for that information all by yourself because we will be providing it here.
Polyester/Elastane Blend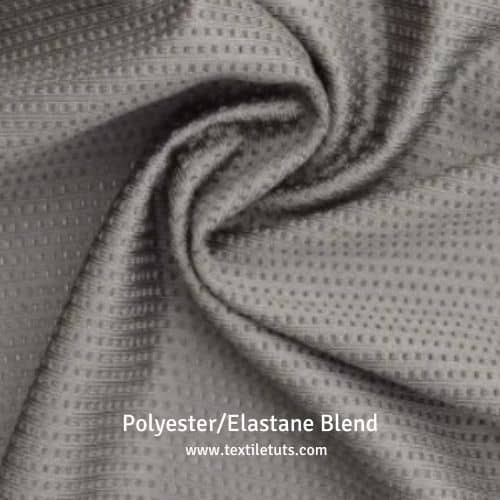 You will find many bathing suits made of polyester elastane blends. Polyester is an amazing material for swimming purposes – mainly because it is colorfast, and the color won't fade due to the chlorine in the water.
At the same time, elastane is required for the elasticity that bathing suits have to offer – otherwise, they won't provide body-hugging tightness.
Nylon/Elastane Blend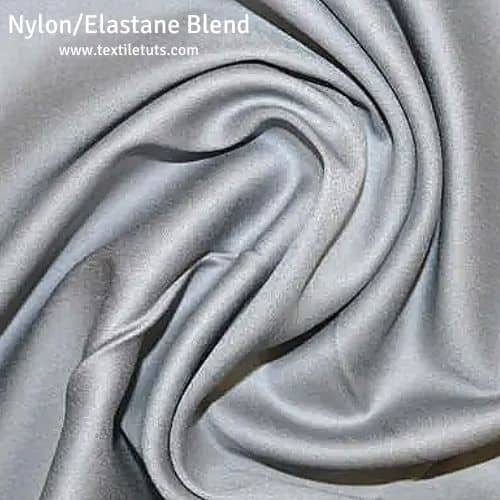 Nylon is another amazing material that is often used for clothing made for water-based activities. In fact, it is a popular choice for making swimwear.
But when it comes to bathing suits, elastane properties are required as well. Otherwise, you will not be able to stretch out a one-piece nylon bathing suit after buying it to make it fit you perfectly.
Properties of Bathing Suit
No matter which material is used for bathing suits, there are some properties you will find commonly in them. For instance, they are comfortable and soft.
At the same time, bathing suits are resistant to shrinkage, so they will always remain true to size. And you will be able to use them for long periods because they are durable.
How Should I Stretch Out a New Bathing Suit?
If you have just gotten your hands on a new bathing suit that is a bit smaller than it should be, then we have some good news for you – you can definitely stretch it out. How should you do it? Find out right here.
Rinse and Pull
Need to stretch a new bathing suit without trying it out first? We understand your concerns, a bathing suit that is too small can be terrifying. Hence, you should try the rinse and pull method.
Whether you need to stretch out a bathing suit top or you need to stretch out a bathing suit bottom, this will work nicely. Just rinse the tops and bottoms in water and then pull them sideways while you are wringing the water out of them.
Wash It More Than Necessary
You might not feel the need to wash your bathing suit often – or at all. But the best method to stretch a bathing suit out is to wash it more than necessary. Try to put it in the washing machine every time you use it.
In this way, the threads of the bathing suit fabric will expand and loosen up eventually. Hence, you won't have to put extra effort into stretching out a full-piece bathing suit.
Stretches Out By Itself
Now, if you need to stretch a bathing suit that's too small, then the best way of doing it is to wear it yourself. The fabric of the bathing suit is meant to adjust to your body size, so it will expand accordingly as well.
For instance, if you feel the need to stretch out the waist of a bathing suit, then you first need to let it adjust to your actual waist size. The process of wearing it and opening it will be quite painful but totally worth it.
What is the Difference Between Bathing Suits and Swimwear?
Some people often get confused between swimwear and bathing suits – and they end up buying the one they won't really need. To make sure you get your hands on the right apparel, we will mention some noteworthy differences between the two right here. This way, you'll also understand learning how to stretch swimwear won't be enough to stretch your bathing suits.
One is Professional; Other is Casual
When it comes to strict and professional swimming sessions, you would see people wearing bathing suits. The bathing suits are made for water-based activities, so you can divulge into them efficiently.
At the same time, swimwear is a piece, or two pieces, of clothing appropriate for swimming. You can wear it on the beach during your vacations, or you can wear it for actually swimming purposes as well.
Different Fabrics
Both bathing suits and swimwear can be made of the same fabrics; however, that is not always the case. While bathing suits contain elastane, it is not mandatory for swimwear.
In fact, most swimwear is made of nylon. Hence, the difference in materials is quite evident when it comes to the two, and you can prefer anyone over the other depending on how well you would like it to stretch.
One-Piece vs Separate Bottoms and Tops
Bathing suits are usually one piece. And so, if you feel the need to loosen it up, you will just have to stretch a one-piece bathing suit. But swimwear isn't always one piece.
Many swimwear are designed to be two pieces – including biking tops and bottoms. So, when you see a swimwear containing two pieces, you should automatically assume that it is not a bathing suit.
Final Words
Whether you need to make the best out of your swimming sessions or need to be comfortable while swimming, you need to know how to stretch a bathing suit in case you have bought one that is too small for you.
Without perfect clothing, you will not feel confident, and you surely won't do your best as well – so apply the solutions we have discussed in this article instead of adjusting to your uncomfortable bathing suit.