Does La Roche Posay Stain Clothes? – Unveiling The Scary Truth
La Roche Posay is a well-known and highly-regarded brand in the skincare industry, known for its effective and gentle products cater to a wide range of skin concerns. One common question that many people have about the La Roche Posay line is whether or not their products can cause stains on clothing.
Yes, La Roche-Posay sunscreen can leave stain on clothes. Their sunscreen or skincare creams, are generally formulated to minimize the likelihood of staining clothes. However, there can be exceptions, and the potential for staining may vary depending on the specific product, its ingredients, and how it's applied.
This article will explore questions related to La Roche Posay sunscreen and its possibility to staining your beloved clothes. You will learn all the information you need to know about why sunscreen stains clothes and tips on how to clean and prevent any potential staining.
Can La Roche-Posay Cause Stains on Clothing?
La Roche-Posay is a renowned brand specializing in skincare products for various skin conditions. However, certain products like sunscreens, creams, or serums may contain ingredients that could possibly cause stains on clothing.
Sunscreens from La Roche-Posay often contain zinc oxide or titanium dioxide, which are physical UV blockers. They tend to leave white residues, which may potentially stain clothes, especially on lighter fabrics.
Similarly, creams and serums may contain oils and other components that could cause markings on clothes if not completely absorbed into the skin before dressing. There could also be colorants in some products that may stain fabrics upon contact.
The last thing anyone wants is to ruin their favorite outfit with a product they trusted to protect their skin.
However, not all La Roche-Posay products will create such issues. The chances are relatively low and largely depend on the specific product type, its ingredients, the clothing material, and how it's used.
To avoid such situations, it is advisable to let the product thoroughly absorb into the skin before getting dressed. If a stain does happen, act swiftly to remove it following the instructions for treating the specific type of stain.
How to Remove Sunscreen Stains from Clothes?
Removing sunscreen stains from your clothes may appear challenging, but with the right steps and products, it's possible to eliminate them. Here is a guide on how to effectively remove these stubborn blemishes.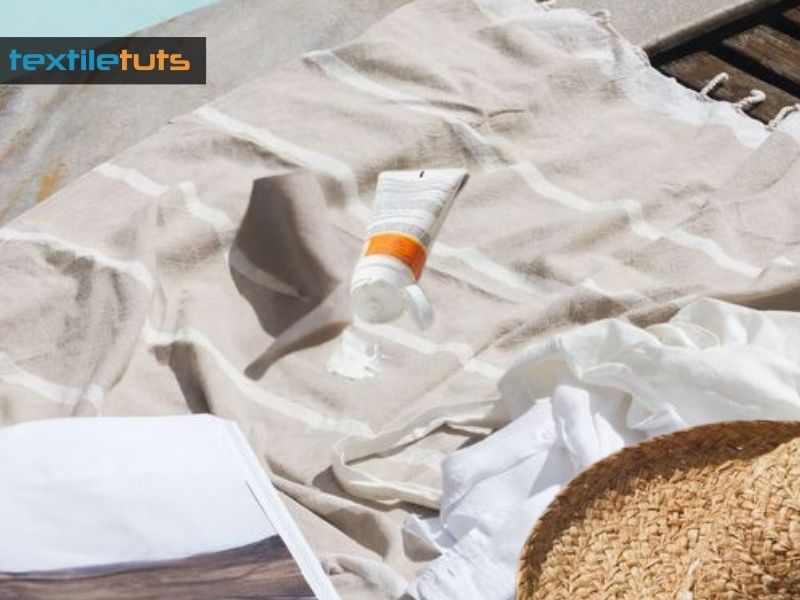 Step 1: Act Quickly
The key to successful stain removal is to address it as soon as possible. The longer the sunscreen sits on the fabric, the more challenging it can be to remove.
Step 2: Blot, Don't Rub
Use a clean cloth or paper towel to blot the stain gently. Avoid rubbing the stain, as this can push the sunscreen deeper into the fabric and make it harder to remove.
Step 3: Pre-Treat
Apply a pre-treatment to the stain. You can use a commercial stain remover, liquid laundry detergent, or a mixture of equal parts liquid dish soap and water. Apply the pre-treatment directly to the stain and let it sit for 5-10 minutes.
Step 4: Launder as Usual
After pre-treating the stain, wash the clothing item as you normally would. Check the care label on the garment for specific washing instructions, including water temperature and laundry detergent recommendations.
Step 4: Check Before Drying
Before you put the stained item in the dryer, make sure the stain is completely gone. Heat from the dryer can set the stain, making it more difficult to remove in the future. If the stain remains, repeat the pre-treatment and wash it again.
Step 5: Avoid Heat
Avoid using hot water when treating sunscreen stains. Heat can also set the stain. Use cold or lukewarm water instead.
Step 6: Check the Stain
After washing, but before drying, inspect the stain again. If it's still visible, do not dry the clothing. Reapply the stain remover and repeat the washing process.
Step 7: Air Dry if Necessary
If the stain is stubborn and hasn't fully come out after repeated washing attempts, consider air drying the clothing instead of using a dryer. The heat from a dryer can set the stain, making it more challenging to remove in the future.
Step 8: Professional Cleaning
If the stain persists despite your efforts, you may want to consider taking the garment to a professional cleaner. They have specialized stain-removal techniques and chemicals that can tackle stubborn stains.
Preventive Measures to Avoid Sunscreen Products Staining Your Clothes
Sunscreen is indispensable in protecting our skin from harmful UV rays. However, it can leave stains on clothing that are sometimes tough to remove. To avoid this problem, you can follow these preventive measures: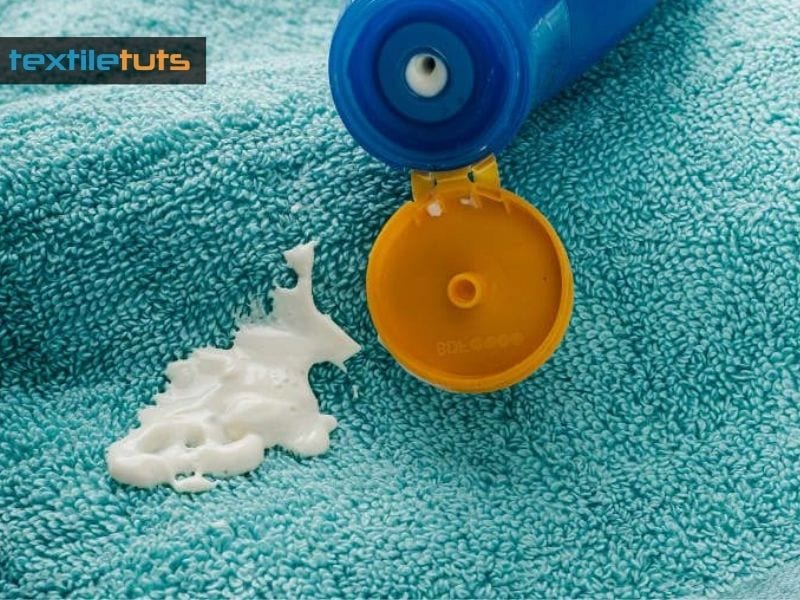 Let it Dry
Apply your sunscreen at least 20-30 minutes before you put on your clothes. This allows the sunscreen enough time to dry on your skin and reduces the chances of it rubbing off on your clothes.
Use the Right Amount
Using too much sunscreen can increase the chances of it staining your clothes. Use the recommended amount, which is typically about one ounce (a shot glass full) for your full body. Make sure to rub it in thoroughly so that it's not excessively concentrated in one area.
Gel or Spray Sunscreens
Instead of cream-based sunscreens, consider trying gel or spray sunscreens. These can be absorbed by your skin more quickly, leaving less residue that could potentially stain your clothing.
Choose Water-Resistant Sunscreen
Opt for water-resistant sunscreens as they are less likely to run off your skin and stain your clothes, especially if you are sweating or swimming.
Wash Your Hands
After applying sunscreen, wash your hands thoroughly to remove any residue before touching your clothing.
Avoid Direct Contact
Try to avoid direct contact between clothing and areas of the skin where you've applied sunscreen, particularly with darker fabrics.
Pre-Treat Stains
If you notice sunscreen has gotten onto your clothes, treat the stain as quickly as possible. Some people recommend a pre-treatment of vinegar and water, followed by washing.
Wash Your Clothes Immediately
If your clothes do get stained, wash them as soon as possible. The longer the sunscreen stays on the fabric, the more difficult it will be to remove it.
Wear Protective Clothing
Consider wearing protective clothing, such as long-sleeved shirts, wide-brimmed hats, and sunglasses, to reduce the amount of sunscreen that comes into direct contact with your skin and clothing.
Select Appropriate Colors
Light-colored clothing can show sunscreen stains easily. If you plan to wear sunscreen, consider wearing dark or patterned clothing to camouflage any potential stains.
Which Type of Sunscreen Stains Clothes?
Sunscreen stains on clothes can be caused by a variety of factors, and it's not necessarily tied to a specific type of sunscreen. However, some common factors that can contribute to sunscreen stains on clothing include: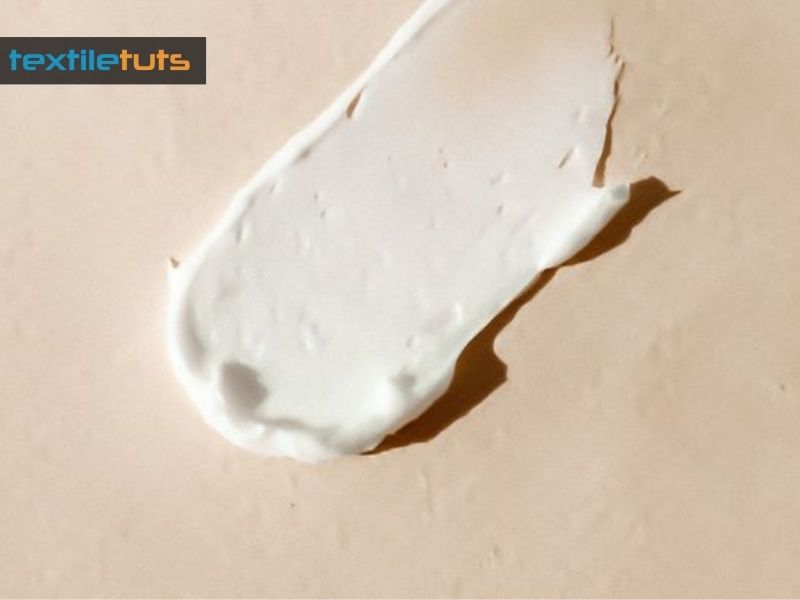 Oxybenzone or Avobenzone
Sunscreens containing oxybenzone or avobenzone as active ingredients may have a higher likelihood of causing stains on clothing. These chemicals can react with minerals in hard water and create orange or rust-colored stains.
Spray Sunscreens
Spray sunscreens, especially if not applied carefully, can create a mist that settles on clothing. When the sunscreen dries on the fabric, it may leave a white, powdery residue that can be challenging to remove.
High SPF Sunscreens
Sunscreens with higher SPF levels tend to have more active ingredients, which could increase the likelihood of staining. However, this can vary depending on the specific formulation of the sunscreen.
Mineral Based Sunscreen
Mineral-based sunscreens, also known as physical sunscreens, which use ingredients like zinc oxide and titanium dioxide to block UV rays, are less likely to stain clothing.
They have a different formulation which primarily sits on top of the skin rather than getting absorbed into it like chemical sunscreens. Because of this, they don't interact with fabric in the same way.
Water Resistant Sunscreen
Water-resistant sunscreens can also cause staining issues. They are formulated to adhere better to the skin, which makes them more likely to stick to clothing and leave marks. These greasy stains may not respond well to regular washing and might need a specific stain removal product to clean.
Conclusion
La Roche Posay, a renowned French skincare brand, is known for its effective and gentle products that cater to a wide range of skin concerns. With a focus on providing high-quality and innovative solutions, the brand has gained a loyal following in the beauty industry.
Their products are designed with dermatologist recommendations and are formulated to be gentle on the skin. The benefits of using these products, such as their effectiveness in treating various skin concerns, far outweigh the minimal risk of residue on clothing.
The risk of staining can depend on numerous factors, like the type of fabric or the amount of product used. Therefore, it is always recommended to apply the product in moderation and allow it to fully absorb into your skin before putting on your clothes. Use a gentle, non-abrasive laundry detergent when washing to remove stain.