Can I Get a Suit in One Day? – Fast-Track Your Suit
Many people find themselves in need of a suit at the last minute. Whether for an unexpected job interview, a sudden invitation to a formal event, or simply realizing that their trusty old suit no longer fits, the pressure is on to find a suit quickly. But is it possible to get a suit in just one day?
The answer is that it depends. Some retailers and tailors offer same-day or next-day suit services, but these options may be limited in styles and sizes. Some suit shops may offer express tailoring services, which can have your suit ready in as little as 24 hours, but this may come with a higher price tag.
It's essential to do your research ahead of time and find a reputable suit retailer or tailor who can deliver quality work within your timeframe.
This blog post will explore the options for getting a suit in one day, including renting, buying off-the-rack, and custom-tailoring. I'll also discuss the pros and cons of each option, as well as provide tips for ensuring you get the best possible suit in the shortest amount of time.
How Long Does It Take to Tailor a Suit?
The time it takes to tailor a suit can vary widely depending on several factors, including the complexity of the alterations needed, the tailor's workload and availability, and the quality of the workmanship.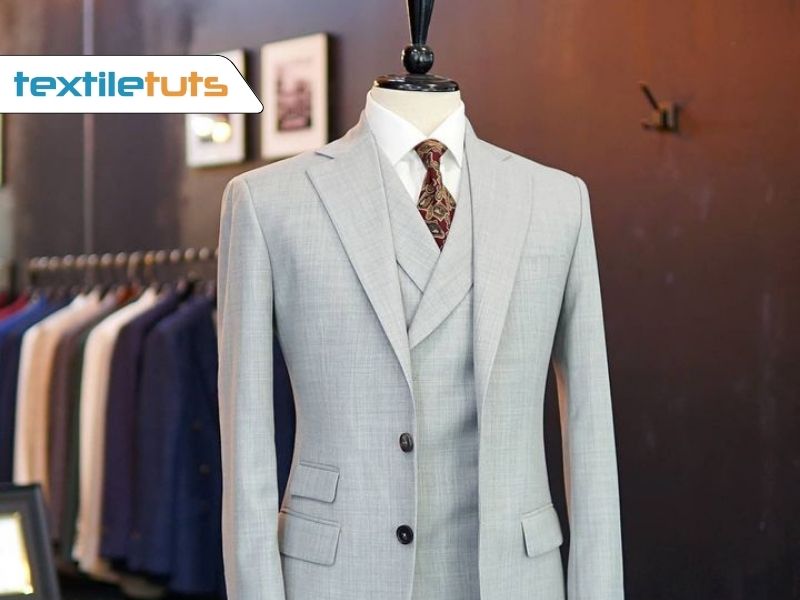 On average, a basic suit alteration might take around two days to two weeks. However, more complex alterations or custom-made suits could take longer, sometimes up to several weeks.
Here are a few factors that can influence the timeline for tailoring a suit:
Types of Alterations
Simple alterations such as hemming pants, taking in or letting out the waist, or shortening sleeves might be completed in a few days.
More intricate alterations like adjusting the jacket's shoulders, reshaping the jacket's body, or altering the jacket's lining can take more time.
Custom-Made Suits
If you're having a suit custom-made from scratch, the process can take several weeks to a few months. This involves multiple fittings, selecting fabrics, designing details, and creating a pattern before the final suit is constructed.
Tailor's Workload
The availability of the tailor can impact how long it takes to get your suit altered. During peak seasons (wedding season, holidays, etc.), tailors might have a higher volume of orders, which could extend the turnaround time.
Number of Fittings
Depending on the alterations required and the tailor's approach, multiple fittings might be necessary to ensure a perfect fit. Each fitting adds time to the overall process.
Availability of Materials
When you get your suit tailored, you need to account for the availability of materials. The tailor you visit might not have the tools and fabrics on hand, so they need to order or purchase them first. As a result, your turnaround time will be affected
Complexity of the Suit
The design and construction of the suit can impact the time needed for alterations. Suits with intricate details, linings, and construction might require more time and skill to alter effectively.
Urgency
Some tailors offer rush services for an additional fee. If you need the suit quickly, this option might be available, but it can also depend on the tailor's schedule.
Ways to Get a Suit in One Day
Getting a suit in just one day can be a bit challenging, but it's not impossible. Here are some ways you can try to get a suit on short notice: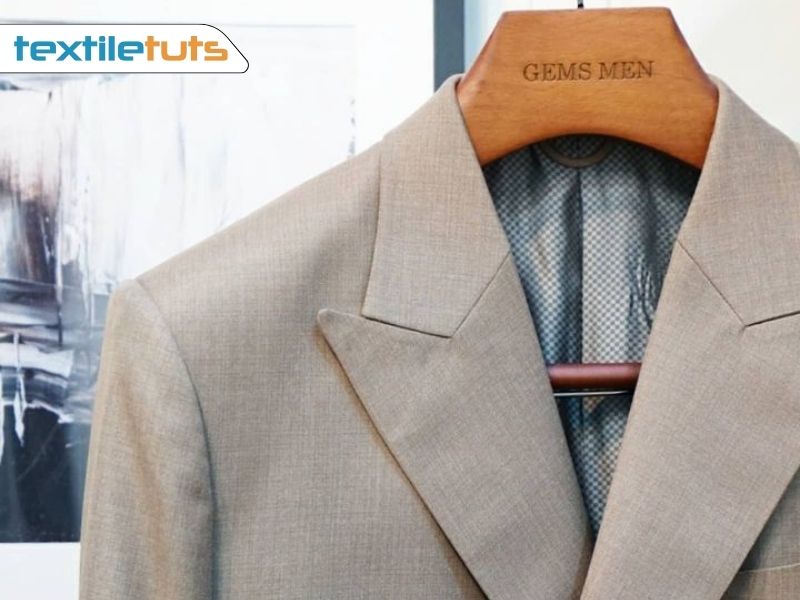 Rent or Borrow
Check if any rental shops or services in your area offer same-day suit rentals. You might also consider borrowing a suit from a friend or family member who has a similar body size.
Off-the-Rack Purchase
Visit department stores, men's clothing stores, or specialty suit shops in your area. Many stores offer a range of off-the-rack suits that can be tailored quickly to achieve a better fit.
Some larger department stores offer in-house tailoring services. If you find a suit you like, inquire if they can make the necessary alterations on the same day.
Tailoring Services
Look for tailors or alteration shops that offer fast turnaround times. If you find a suit that's close to your size, a skilled tailor can make adjustments to ensure a better fit within a day.
Outlet Malls
Outlet malls sometimes have a wider selection of suits at discounted prices. If you're lucky, you might find a suit that fits well without requiring significant alterations.
Online Retailers with Same-Day Shipping
Some online retailers offer same-day or next-day shipping options. While this might not give you the opportunity to try on the suit before purchasing, it can be a last-minute option.
Custom Suits with Rush Service
Some custom suit shops offer rush services for a higher fee. While this might be more expensive, you can get a suit tailored to your exact measurements within a day.
Local Classifieds and Secondhand Stores
Check local classified ads, thrift stores, and consignment shops. You might stumble upon a gently used suit that fits well and can be worn immediately.
Local Boutique Shops
Smaller boutique shops might have more flexibility in terms of service and alterations. They could potentially help you find a suitable suit in a shorter timeframe.
Call Ahead
If you have a specific store in mind, call ahead and inquire about their stock availability and tailoring options. This can help you plan your visit more effectively.
What to Consider When Buying a Suit?
Buying a suit is an important investment, and there are several key factors to consider to ensure you get a suit that fits well, suits your style, and meets your needs.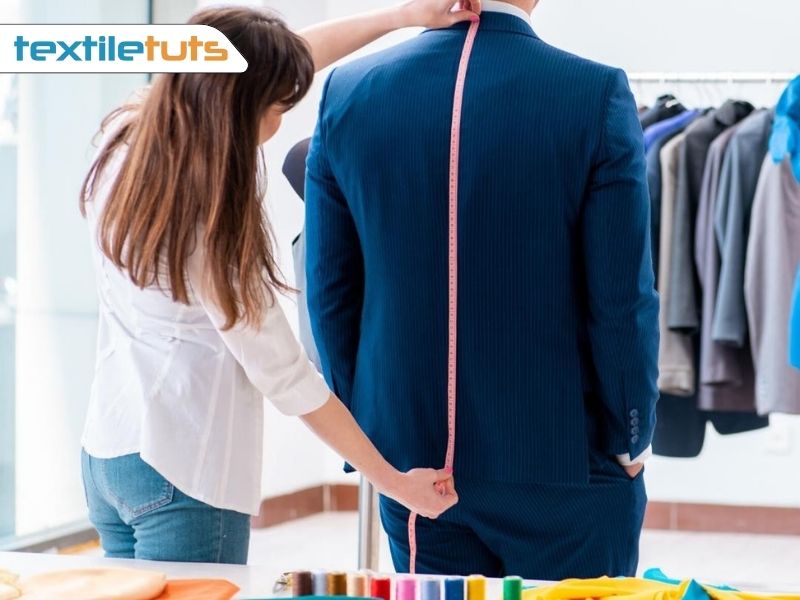 Here's a comprehensive list of things to keep in mind:
Fit: A well-fitting suit is essential. Pay attention to the shoulders, chest, waist, and length of the jacket, as well as the fit of the pants. The suit should be tailored to your body type for a polished look.
Fabric: Choose a fabric appropriate for the occasion and the climate. Wool suits are versatile and suitable for most situations, while lighter fabrics like linen or cotton are great for warmer weather.
Color: Classic colors like navy, charcoal gray, and black are versatile and suitable for various events. Consider the purpose of the suit and choose a color that fits the context.
Style: Decide between single-breasted or double-breasted styles, notch or peak lapels, and the number of buttons on the jacket. Choose a style that complements your body shape and personal preferences.
Lapels: Lapel width can affect the perceived proportions of your suit. Slim lapels can create a more modern look, while wider lapels are more classic and formal.
Buttons: The number of buttons on the jacket can influence the formality of the suit. Single-button jackets are sleek and modern, while two-button jackets are more traditional. Three-button jackets can elongate the torso.
Vents: Jackets can have no vents, a single vent, or double vents at the back. Double vents are more modern and functional, allowing for ease of movement.
Pants: Pay attention to the fit and length of the pants. Consider whether you want flat-front or pleated pants, and ensure the length is appropriate for your preferred shoe style.
Shirt and Tie Compatibility: Keep in mind the shirts and ties you'll wear with the suit. Choose a suit color that works well with your existing shirt and tie collection.
Quality: Invest in a suit made from quality materials and craftsmanship. Look for well-stitched seams, a properly lined jacket, and durable fabric.
Brand and Budget: Set a budget for your suit purchase and explore reputable brands within that range. Remember that a higher price doesn't always guarantee better quality.
Alterations: Expect to have your suit tailored to achieve the best fit. Alterations can significantly improve the overall look of the suit.
Occasion: Consider the purpose of the suit. Is it for work, weddings, formal events, or everyday wear? Choose a style and color that suit the occasion.
Accessories: Think about the accessories you'll pair with the suit, such as shoes, belts, ties, pocket squares, and cufflinks. These details can elevate your overall look.
Personal Style: Your personal style should shine through in your suit choice. Whether you prefer a classic, modern, or unique look, make sure the suit aligns with your individual style.
Comfort: You'll be wearing the suit for extended periods, so prioritize comfort. Ensure the suit allows for comfortable movement and doesn't feel restrictive.
Seasonality: Consider the time of year you'll be wearing the suit. Opt for lighter fabrics and colors in the warmer months and heavier materials in the colder seasons.
Disadvantages of Getting a Suit Within a Day
While getting a suit within a day might be convenient in some situations, there are several disadvantages and potential drawbacks to consider:
Limited Options
When you're looking for a suit on such a tight timeline, your options will be limited. You might have to compromise on style, color, fabric, and overall quality, as you won't have the luxury of exploring a wide range of choices.
Fit Issues
A proper fit is crucial for a suit to look its best. Rushing the process can lead to ill-fitting clothing, which can negatively impact your appearance and comfort. Suits require careful measurements and adjustments to ensure they flatter your body shape.
Quality Concerns
Suits that are available for immediate purchase or rental might not be of the highest quality. In many cases, they're designed for short-term use and may not stand up to repeated wear or extensive use.
Limited Tailoring
If you're opting for a same-day suit from a tailor, the alterations that can be done in such a short time are typically limited to basic adjustments like hemming or sleeve length.
More complex alterations, like adjusting the jacket's structure or taking in the waist, might not be feasible.
Reduced Personalization
Rushing the process means you will need more time for the personalized touches that make a suit unique. Custom embroidery, monogramming, and other customizations might not be available on such short notice.
Stress and Pressure
Trying to find a suit within a day can be stressful and pressuring, especially if you're preparing for a significant event. The urgency might lead to impulsive decisions that you regret later.
Higher Costs
Some retailers or tailors might charge extra for rush orders or expedited services. This can make the already costly investment in a suit even more expensive.
Lack of Research
Rushing the process might prevent you from thoroughly researching the best options, styles, and brands. This means you might miss out on finding a suit that truly matches your preferences and needs.
Potential Returns
If you're making a hurried purchase without proper consideration, you might need to return the suit later if it doesn't meet your expectations or fit well. This can result in additional hassle and wasted time.
Average Cost of Tailoring a Suit
The cost of tailoring a suit could range from around $30 for simple alterations (e.g., hemming pants) to several hundred dollars for more complex alterations or custom-made suits.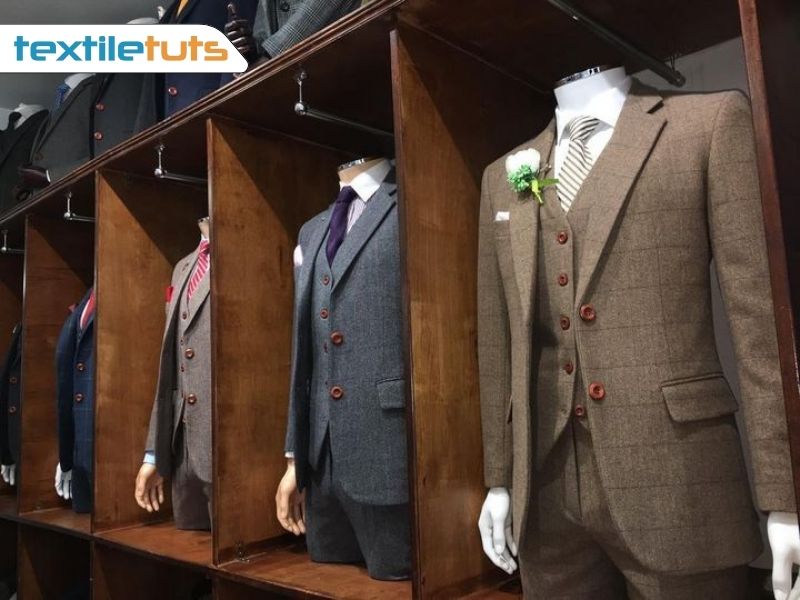 Here is a chart for the estimated cost of tailoring a suit:
| Alteration | Cost |
| --- | --- |
| Hemming pants | $10 – $60 |
| Shortening sleeves | $20 – $50 |
| Taking in the waist | $25 – $100 |
| Taking in the sleeves | $20 – $40 |
| Adjusting the shoulders | $75 – $150 |
| Adding or removing vents | $25 – $50 |
| Replacing buttons | $10 – $30 |
| Zipper repair | $10 – $45 |
Factors that may affect the cost of tailoring and making a suit entirely from scratch:
The fabric of the suit: Tailoring a suit made from a more expensive fabric will typically cost more than tailoring a suit made from a less expensive fabric.
Type of suit: A bespoke suit, which is made entirely from scratch, will typically cost more than a made-to-measure suit, which is made from a pre-existing pattern.
The location of the tailor: Tailors in major cities will typically charge more than tailors in smaller towns.
The time of year: Tailors are often busiest during the wedding season, so you may have to pay more for tailoring during this time.
Here is another chart for the estimated cost of making a suit:
| Factor | Low | Medium | High |
| --- | --- | --- | --- |
| Fabric | $100 | $200 | $400 |
| Tailoring | $200 | $500 | $1,000 |
| Total | $300 | $700 | $1,500 |
Final Words
Getting a suit in one day is definitely possible, but it largely depends on the store's or tailor's availability and the complexity of the required alterations.
While some stores may offer express tailoring services, it is necessary to remember that quality work takes time and that rushing the process may result in a subpar final product.
Additionally, it is always a good idea to plan ahead and allow ample time for any necessary adjustments to be made to ensure a perfect fit.
Ultimately, it is best to communicate with the store or tailor in advance to discuss your needs and determine the best course of action to get a suit that meets your expectations.