What Color Goes With Yellow Shirt? – The Art Of Color Coordination
Have you ever stood in front of your closet, holding a vibrant yellow shirt, and wondered what colors would complement it perfectly? Yellow, with its sunny and cheerful disposition, is a color that radiates positivity and energy. However, choosing the right colors to pair with your yellow shirt can sometimes be puzzling.
Yellow shirts pair well with navy blue, black, white, or gray colors for a classic look. Combine it with contrasting colors such as purple or teal for a more vibrant look. Earth tones like brown or olive green also complement yellow shirts nicely.
In this blog post, I'll take a deep dive into color coordination and explore some of the best colors to wear with a yellow shirt. You will learn about a range of colors and styles, from bold and bright to soft and subtle, and get tips on how to create a cohesive and stylish outfit.
What Color Combinations Complement a Yellow Shirt?
When it comes to fashion, choosing the right colors to pair with a yellow shirt can significantly impact your overall look.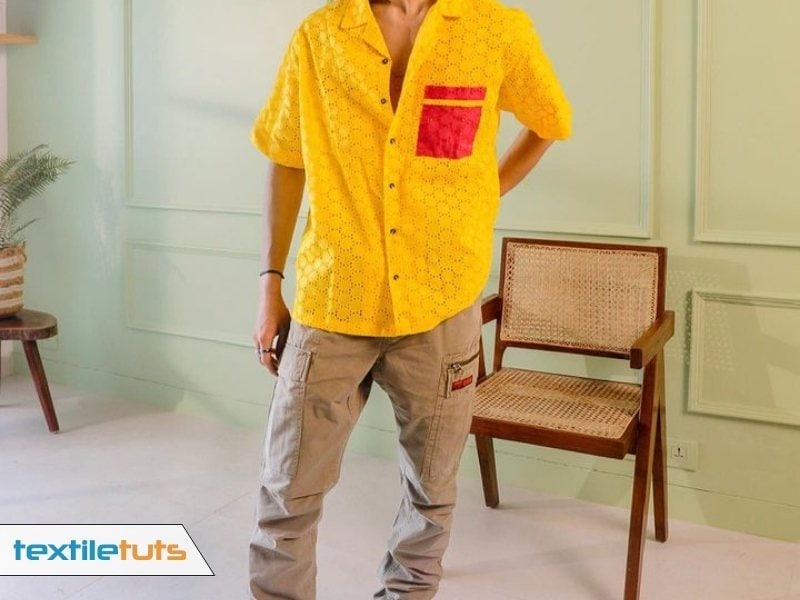 Different color combinations can convey various moods, styles, and levels of visual appeal. Here are three color harmony approaches to consider when coordinating colors with a yellow shirt:
Complementary Colors
Complementary colors are located directly opposite each other on the color wheel. For a yellow shirt, its complementary color is Black.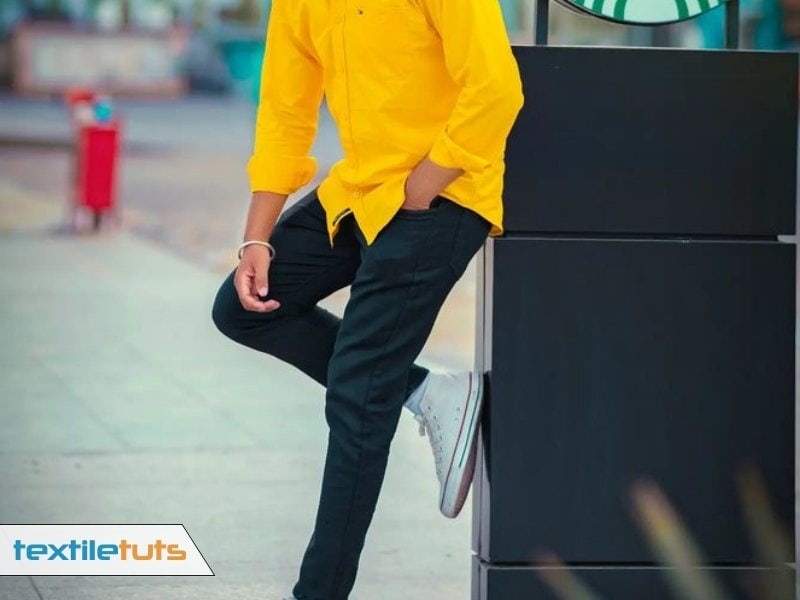 Pairing a yellow shirt with black accents or bottoms can create a striking contrast that catches the eye. This combination offers a dynamic and bold look, making it suitable for making a fashion statement.
To balance the contrast, you can opt for shades of purple, such as lavender or plum, to create a harmonious yet attention-grabbing ensemble.
Analogous Colors
Analogous colors are neighboring colors on the color wheel. For a yellow shirt, similar colors would be those close to yellow, such as orange and green.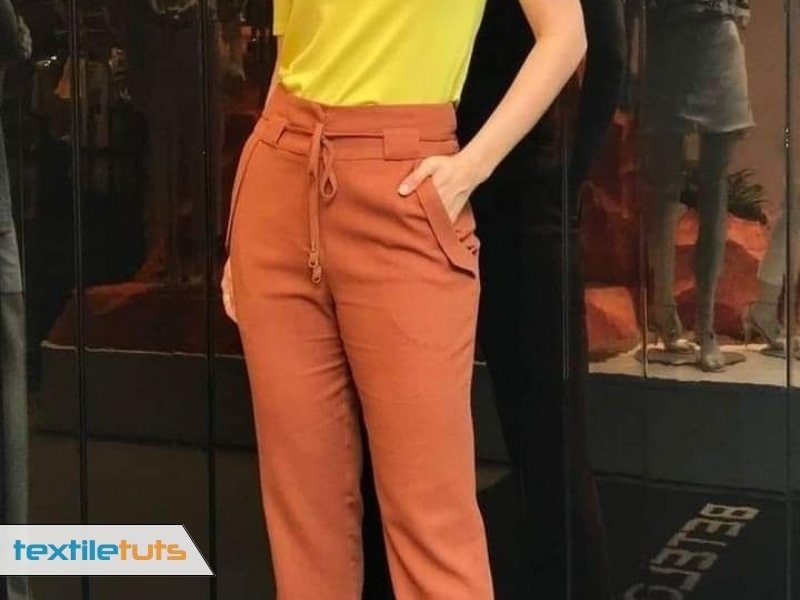 Choosing shades of orange or green to complement your yellow shirt creates a visually pleasing and harmonious outfit. This color scheme offers a more subtle contrast than complementary colors, making it ideal for a balanced and cohesive appearance.
For instance, a light green or coral accessory paired with a yellow shirt can create a cheerful and fresh spring-like ensemble.
Triadic Colors
Triadic color schemes involve selecting colors evenly spaced around the color wheel. With yellow as your base color, the other two colors in a triadic scheme would be blue and red.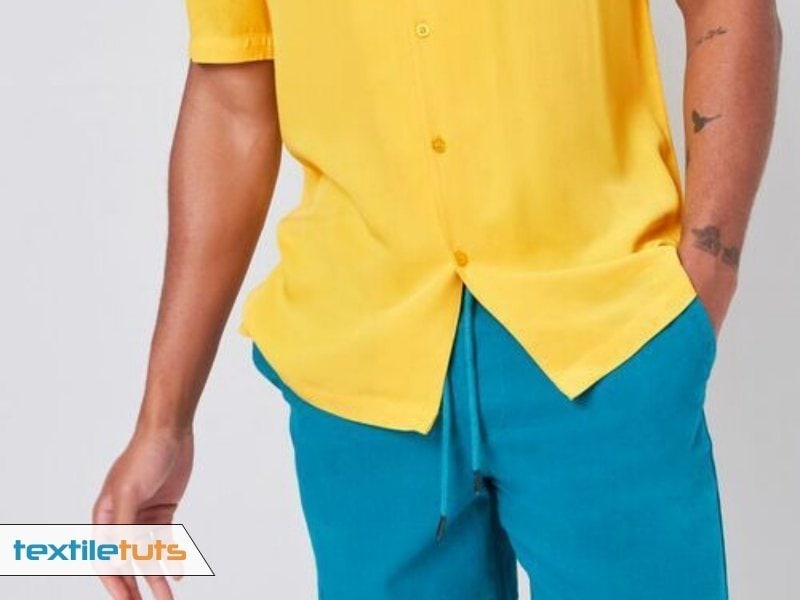 This combination can be playful and vibrant while maintaining a sense of balance. When pairing your yellow shirt with blue and red accents, consider using muted or pastel shades to prevent the outfit from becoming overwhelming.
A navy blue blazer and subtle red accessories can add depth and dimension to your look without overpowering the yellow shirt.
Your Yellow, Your Way: More Amalgamation!
Here are more color combinations that can complement a yellow shirt:
The Classic Elegance of Black
One timeless combination that effortlessly accompanies a yellow shirt is black. The contrast between the two creates a striking visual effect that is both stylish and sophisticated.
Whether it's a pair of black jeans or a tailored black skirt, this pairing allows the yellow to stand out while providing a refined backdrop.
White: A Clean Canvas
For a fresh and clean look, white is an excellent choice. White bottoms, be they pants, skirts, or shorts, bring out the vibrancy of a yellow shirt while maintaining an airy and serene feel. This combination is perfect for casual outings and summer days.
Navy Blue: Nautical Charm
Enhance your yellow shirt with the timeless charm of navy blue. The deep blue hue provides a complementary contrast that exudes a nautical and preppy vibe. A navy blue blazer or a pair of navy blue trousers can effortlessly elevate your yellow ensemble.
Going Earthy with Brown
To create a warm and earthy ensemble, consider teaming your yellow shirt with brown tones. Brown pants, skirts, or even accessories like belts and shoes can add a touch of coziness to your outfit, making it suitable for both casual and semi-formal occasions.
Pretty in Pastels
If you're aiming for a soft and delicate appearance, pastel colors are your allies. Colors like light pink, mint green, and soft lavender harmonize with yellow, resulting in a gentle and pleasing combination that's perfect for springtime escapades.
Energizing with Orange
For those seeking a bold and vibrant ensemble, pairing yellow with orange can be a daring choice. This combination creates a high-energy look that's sure to turn heads. Whether it's a bright orange skirt or statement accessories, this pairing showcases your adventurous fashion sense.
The Green Connection
Green, with its natural and calming aura, can seamlessly complement a yellow shirt. Olive green, in particular, can create an earthy and balanced ensemble that's suitable for various occasions. Try green bottoms or layer them with a green jacket for an effortlessly cohesive look.
Serene with Blue
Light blue hues provide a serene and tranquil contrast to the vivaciousness of yellow. This combination is perfect for creating a relaxed yet stylish outfit. Consider a light blue pair of jeans or a soft blue cardigan to achieve this harmonious blend.
Playing with Neutrals
Neutrals like beige and gray offer a versatile canvas for your yellow shirt. These subdued tones allow the yellow to shine while maintaining an understated elegance. Mix and match neutral pieces to create effortlessly chic outfits.
Red Accents for a Pop
If you're feeling bold, incorporate red accents into your ensemble. Red accessories, such as shoes, bags, or scarves, can add a pop of excitement to your yellow outfit. This combination is all about making a statement and embracing a vibrant, confident look.
How to Choose the Best Color Combinations for Dressing?
Choosing the best color combinations for dressing involves a mix of personal preferences, understanding color theory, and considering your skin tone, occasion, and fashion trends.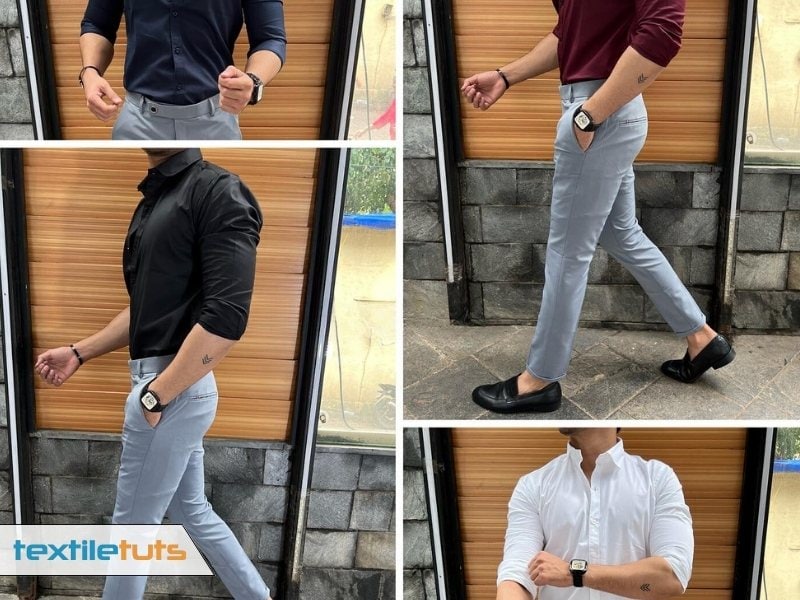 Here are some steps to help you select harmonious and stylish color combinations:
Know the Basics of Color Theory
Familiarize yourself with the color wheel and its primary, secondary, and tertiary colors. Learn about concepts like complementary, analogous, and monochromatic color schemes.
Consider Your Skin Tone
Different colors can complement or clash with your skin tone. Generally, people have warm, cool, or neutral undertones. For warm undertones, earthy tones like yellows, oranges, and warm browns can work well. For cool undertones, blues, purples, and cool greens are often flattering. Neutrals like black, white, and gray work for most skin tones.
Start with Neutral Base Colors
Begin with neutral base colors like black, white, gray, navy, or beige. These are versatile and can serve as a backdrop for more vibrant hues.
Understand Color Psychology
Colors can convey emotions and moods. For example, red is associated with passion and energy, while blue is often linked to calmness and professionalism. Consider the vibe you want to project when selecting colors.
Consider the Occasion
The context and purpose of your outfit matter. Bright and bold colors might be suitable for casual outings, but muted and elegant colors might be more fitting for formal events or workplaces.
Balance Bold and Neutral Colors
If you're wearing a vibrant color, balance it with neutral or subdued tones to avoid overwhelming the outfit.
Use Patterns and Textures
Patterns can introduce multiple colors in a cohesive way. Consider patterns with a dominant color that you can coordinate with other items. Textures can also add depth and visual interest to your outfit.
Dressing Mistakes to Avoid When Wearing a Yellow Shirt
Wearing a yellow shirt can be a bold and vibrant choice, but it has some potential pitfalls.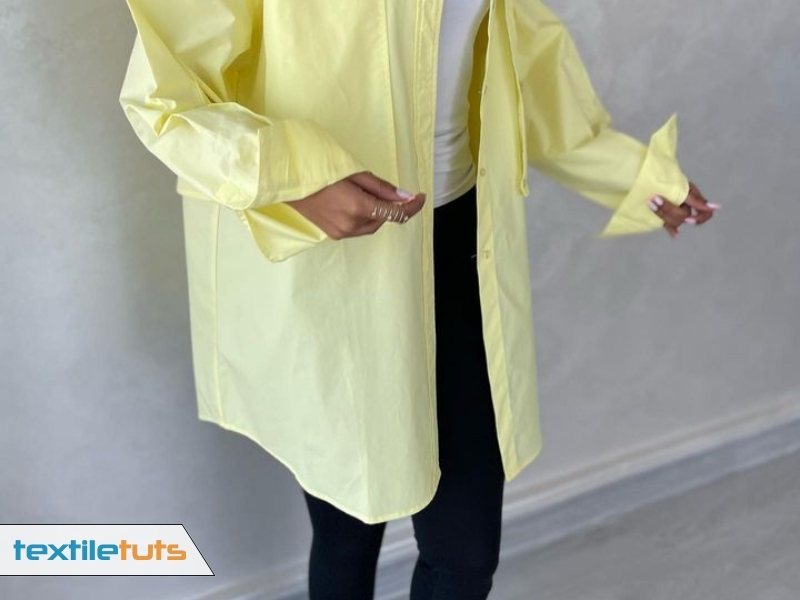 To ensure you look your best and make a positive fashion statement, here are some common dressing mistakes to avoid when wearing a yellow shirt:
Choosing the Wrong Shade of Yellow
Not all shades of yellow suit everyone's skin tone. Be mindful of whether warm or cool tones look better on you. Experiment with different shades to find the one that complements your complexion.
Clashing Colors
While yellow can be paired with various colors, avoid pairing it with colors that clash or create an overwhelming combination. Be selective with your color choices to maintain a harmonious and stylish ensemble.
Overloading on Yellow
Wearing too much yellow in your outfit, such as pairing a yellow shirt with yellow pants or a yellow jacket, can overwhelm the overall look. You can balance your dress with neutrals or other complementary colors.
Ignoring the Occasion
Yellow shirts can range from casual to formal. Make sure the style and design of the shirt align with the occasion you're dressing for. Avoid wearing overly casual yellow shirts to formal events, and vice versa.
Ignoring Fit
A well-fitting shirt enhances your appearance, regardless of color. Wearing a yellow shirt that's too tight or loose can make you look sloppy or unflattering. Opt for a fit that complements your body shape.
Neglecting Contrasting Bottoms
Pairing a yellow shirt with bottoms, that blend in or match too closely can result in a lack of visual interest. Instead, choose bottoms in contrasting colors to create a balanced and well-put-together outfit.
Poor Choice of Accessories
Accessories play a crucial role in completing your look. Be cautious with your accessories to ensure they complement your yellow shirt rather than clash with it. Neutral accessories can work well to balance the vibrancy of the yellow.
Ignoring Pattern Compatibility
If your yellow shirt has a pattern, such as stripes or checks, be mindful of how it interacts with other patterns in your outfit. Mixing conflicting patterns can lead to a chaotic and disorganized appearance.
Incorrect Layering
Layering can add depth to your outfit, but layering a yellow shirt with clashing colors or styles can lead to a messy look. Choose layers that enhance the overall aesthetic and color scheme.
Ignoring Comfort
Comfort should be a priority in any outfit. Avoid scratchy or uncomfortable fabrics that might detract from your confidence and ease of movement.
Final Words
In the world of fashion, colors are your artistic palette, and combining them is your creative expression. When it comes to pairing colors with a yellow shirt, the possibilities are vast and exciting.
From classic neutrals to bold contrasts, the key is to have fun experimenting and discovering the combinations that resonate with your personal style.
So go ahead, embrace your yellow shirt, and embark on a colorful journey of self-expression and fashion flair!