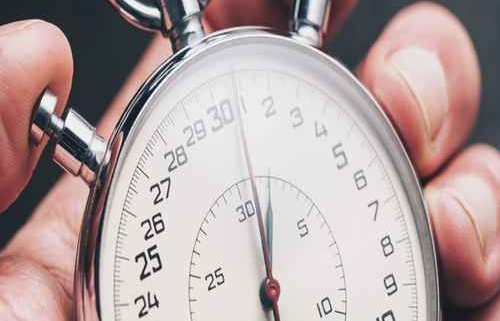 What is Quick Changeover in Garment Industry
Changeover is the time between the last good part from the last style to the first good part from the new style. Getting the first piece good is the main challenge of the changeover. Changeover can also be measured by the time required to achieve the full efficiency after the changeover.

Before Quick Changeover

Decreased Changeover Time = Increased Available Run Time
After Quick Changeover

Increased Available Run Time = More Capacity for Throughput
Quick Changeover Operation
Performed when the machine is not running.
– Activities that cannot be performed without stopping the machine. Example: machine plugin/plug out.
Performed when the machine is running.
– Activities that don't necessarily require the machine to stop. Example: Machine preparation in QCO line, Layout Making.
Types of Machines for Quick Changeover (QCO)
Internal Machines
Machines that don't change their position from the previous style. They may require some internal changes. E.g., thread change, bobbin change, feet change, etc.
QCO Machines
Type 1: Completely prepared in the QCO line.
Type 2: Prepared in the QCO line but taken the existing layout.
Size Set Machines
Machines that are taken from the new style's size set. Generally, the machines that are critical to set up are taken from size set. These machines are kept in the idle zone after the sizeset is done. E.g., Flatlock machines with special attachments.
Steps of Quick Changeover
Separate and find out all the internal & external tasks.
Ensure no external tasks are inside the changeover time.
Streamline all the internal tasks- First, try to convert all the internal tasks to external tasks; if not possible, then try to reduce the time. Example: advance preparation of tools & attachments, pre-setting of the machines, organize everything, parallel operations, automation, reduce the non-value-added tasks, etc.
Streamline all the external tasks: Try to reduce to time of external tasks.
Some Key Guidelines for Quick Changeover (QCO)
Once the paper layout is finalized, the machine layout cannot be changed after the production starts.
Compare the new layout with the existing one and select the machine types for the new layout given above. (Internal machines, QCO machines, & size set machines)
No deviation is allowed in the machine layout from the paper layout.
QCO machines should be 100% prepared from the QCO line. Including a trial run.
Benefits of Quick Changeover
The rates of defects will be reduced.
Flexibility to production.
Less inventory will be required, so inventory costs will be reduced too.
Changeover time will be less, so there will be more time for production.
On-time delivery to the customer
Higher production, so higher revenue
Techniques of Changeover Reduction
Observe the existing changeover process
Document the process
Analyze the process and find out the possible improvements
Plan for technical improvement
Trial the planned improvements & test the new method
If successful, then implement the improvements
https://textiletuts.com/wp-content/uploads/2021/01/What-is-Quick-Changeover-1.jpeg
500
500
Kazi Sifat Muntasir
https://textiletuts.com/wp-content/uploads/2019/12/texttile-tuts-logo-300x35.png
Kazi Sifat Muntasir
2021-01-28 17:00:56
2022-06-05 17:03:53
What is Quick Changeover – Operation and Techniques of Reduction